NBA 2k11 Review
With some key gameplay changes and the addition of Michael Jordan, NBA 2k11 proves to be a great experience, though still lagging behind the console versions
A common criticism of sports video games is that they are often little more than an overpriced roster update with a few new features thrown in. Over the years, developers such as 2k Sports have been battling this cliché, in an attempt to improve their yearly sports offerings. This year, with NBA 2k11, the folks at Visual Concepts have set the bar quite high in the basketball genre. In addition to the usual roster updates, visual, and technical improvements, the developers got involved with arguably the best player of all time – Michael Jordan. From this partnership stems a variety of in-game changes, including a whole mode dedicated to the player. As such, this year's NBA 2K title has quite a bit more to offer than most sports titles of 2010, and makes for a rather fun ball game. This isn't quite the same game as that on the consoles though.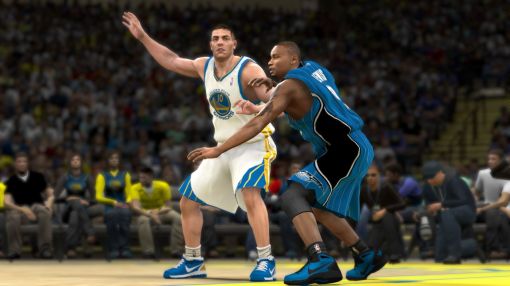 With Michael Jordan on the cover, the game fully utilizes his starpower with various modes and gameplay inclusions throughout. Things kick off with the "Jordan Challenge", a set of 10 memorable games that are aimed to demonstrate MJ's greatest in his career. Each of these games let you control MJ and attempt to match his great accomplishment from real life. This usually means reaching a certain statistic that MJ set during that particular game, be it scoring a certain number of points or playing through injury. While this sets the stage for a fun experience, things don't usually play out as intended. In any game where you must match a certain stat count, the team must take a back seat as the player hogs the ball and races against the clock to complete the challenge. It becomes a very selfish experience trying to net as many buckets as possible, but at least when you've reached MJ's numbers, it truly feels like completing a challenging objective.
Once all of the Challenges are done, the game unlocks a number of other MJ-related modes. In "Creating a Legend", players take control of Jordan as a rookie and guide him to legendary status on any NBA squad. This mode lets you bring MJ into the modern day NBA and see how well he can compete with the current crop of talent. A very cool feature is that as Jordan goes through the seasons, you can see his appearance change as he ages. There's also a spinoff "My Jordans" feature, where players are awarded pairs of Air Jordan shoes for hitting certain game accomplishments. Collecting the entire line of Air Jordans, which MJ wore throughout his career, will provide specific attribute bonuses when equipped. Also included is the ability to play with some classic teams from the past, including the various Chicago Bulls lineups that MJ has played with. Not all classical teams are completely accurate, but for the most part they appear very recognizable. Along with that, the game also provides classic stadiums that correspond with the classic teams, adding another great touch to the authenticity.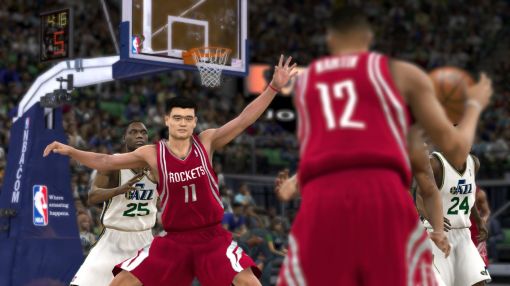 With so much attention on MJ, other modes in the game have been kept mostly intact, though that's not a big problem. The association mode still lets you take control of a team and guide them to glory, while My Player allows you to become an NBA pro. My Player mode has been expanded to include post-game press conferences and sign sponsorship deals, which are nice touches but don't add a whole lot to the overall experience. The association, meanwhile, lets you bring in classic teams into the mix and see how they fare. Then there's also a chance to see the US President Barack Obama if your team is lucky enough. Again, most of the offline modes remain relatively untouched, but with MJ brining a whole mode to the offline experience, there's little complaints to be had. Online play, meanwhile, has also seen very few changes. There's the usual competitive play, online leagues and the ability to run your "crew". The most common concern will probably be the servers, and so far the experience has been smooth and without many problems. Unfortunately, much-demanded features such as opponent filtering based on DNF% are still missing.
Comments
blog comments powered by Disqus