Elemental: War of Magic Review
Although Elemental: War of Magic can at times be an engaging and unique turn-based strategy game, those times are far and few between
Elemental: War of Magic is the first turn-based strategy game I've played in a while; which, turned out to be a sad reentry into the genre. Elemental: War of Magic was made by Stardock, the same developers that made the Galactic Civilizations series. They released the game on August 24, 2010 but allowed all those who pre-ordered to digitally download it a day early. I attempted to download it a day early but had some problems with the download. Little did I know, that was only the beginning of my troubles with this game. After four days of no response from Stardock, I finally got some help with the download process and began playing the game.
Upon starting up Elemental, you're met with a typical fantasy fiction story opening: there was once a world filled with magic, magic nuked everything, the planet is now starting anew, and you are one of the leaders that comes to power in this new world.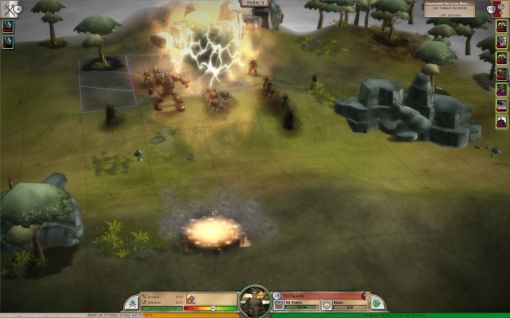 My first few experiences with the actual gameplay were rough. I hardly ever regret buying a game, but Elemental is the exception. The game as a whole is not intuitive. It's very difficult to understand what exactly you are supposed to be doing and where you should be going. Hardly any of this is explained even in the tutorials in campaign mode (by the way, you'll want to start with the campaign mode and not the "Start New Game" option. The campaign mode is the only place you're going to get some helpful tutorials).
For the first few days I was only playing campaign mode, but after a game update one day, I went to load my last save and got a message saying that my campaign save point wasn't compatible enough to play anymore due to the changes made with the update. Beware the updates…
There is a multiplayer mode listed in the options but so far I haven't been able to access it. It always states that the "Multiplayer is temporarily unavailable due to server [sic]maintainence." Reviews say that multiplayer will be fun and robust which I hope will be the case.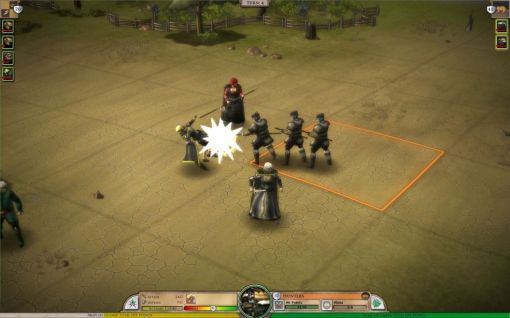 The customization in Elemental is the only thing that makes this game stand out from other games in its field. You can personalize a number of things in the gameplay. You can create your sovereign(main character), from scratch changing their hair, clothes, equipment, skin tone, hair color, and race, as well as assign them different stats to make them play differently. You can use this same character customizer process when creating units in your city. This is really cool because if you wanted, each unit you create can be a totally unique kind of class, be it archer, tank, warrior, mage, or scout. This system is very versatile. You're also able to create kingdoms and change things like attributes your cities will possess; city colors, emblems, and that kind of thing. The game's customization is the hook that will keep gamers playing this game. Even with all of Elemental's faults, this is one area they really nailed.
Your characters can learn different classes of magic: Air, Earth, Fire, Water, and Enchantments that either help you, or harm your opponents. The magic system takes a little while to figure out, but that's the trend with most functions in this game. It is not intuitive at all. You're also able to equip your characters with different armor and weapons that you upgrade throughout your civilizations development, which helps with making your units feel more individual and unique.
Comments
blog comments powered by Disqus
| | |
| --- | --- |
| #1 Sep 21, 2010 02:13:14 (Sep 21, 2010 02:13) | |




sirdesmond

Ouchy! It's never fun to see a game score this low!