Sony Interview - E310
We chat with Sony Canada's Matt Levitan about E3 2010 and the rest of the year
Everyone has seen the Sony Press conference at this year's E3. If you didn't, we have
the overview
. It's no secret that the publisher has a ton of new offerings for PS3 owners this year and beyond, including new titles such as SOCOM and Little Big Planet 2. Alongside the games, the PlayStation Move (
which we previewed
) is also making a name for Sony in the motion controls war. E3 was a busy show, so we had to wait a little before we could chat with Matt Levitan from Sony Canada - so we spent that time exploring the co
mpany's
booth offerings
.
Now that things have calmed down a bit, Matt was kind enough to answer a few of our questions. The full interview follows:
No doubt, the biggest event in the gaming industry was the recent E3. Overall, how do you feel Sony fared at the show?
Overall, response to our press conference and product on the show floor was excellent. Media really came away with a positive outlook on the Move, with a variety of software applications shown for the new motion control device. Starting off the press conference with Killzone 3 in 3D really led off our week with a huge statement about what we are capable of.
During this year's show, Sony only had a few new announcements in regards to upcoming games. Many were revealed before E3 - was there a strategy behind this?
Announcements sometimes tend to get lost during the week of E3. To separate ourselves from the massive amounts of news that week, we announced inFamous 2 and a few other games the week before. That being said, I still think we surprised a few people with our Twisted Metal presentation on stage.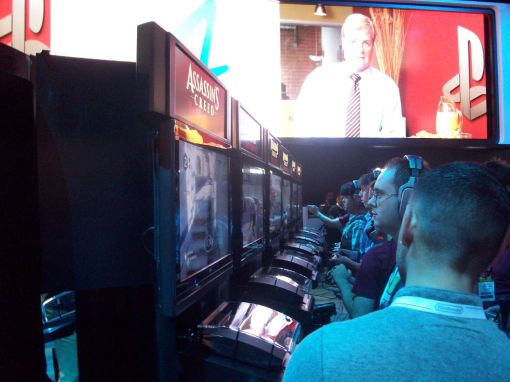 The PS3 looks to have a great value even for titles that appear on other platforms, such as the special features of Portal 2 and exclusive editions of Dead Space 2 and Medal of Honor. Are there further plans to continue enhancing PS3 versions of multiplatform titles, in addition to EA and Valve?
We're always looking to our 3rd party partners to bring the most complete game experience to the PS3 version of their titles. The sheer size of a blu-ray disk often makes this possible. To be able to build a game as massive and spectacular as Dead Space 2 and then still have the space to include a version of Dead Space: Extraction for the Move is really only possible when you have the storage space of blu-ray. No further announcements now, but it's always a strategy of ours.
The summer is in full swing, but fall and the holiday season are just around the corner. What can we expect from the PS3 in terms of upcoming games? Which are you most excited about?
Our line up looks really strong this fall, I really think we offer something for every type of gamer in your household. Shooter fans will be impressed with SOCOM 4: US Navy Seals which now features Move compatibility. Gran Turismo 5 is no doubt a heavily anticipated title, with over 950 cars, 40 tracks, car damage and 16 player online modes, it's definitely one to watch. Personally though, I'm going to have to vote for LittleBigPlanet 2. I loved the first one and can't believe how far Media Molecule has come with developing the sequel. The tool set is so far advanced, you can make virtually any kind of genre of game within the LBP world now. I'd be remiss if I didn't mention Kratos' next journey - God of War: Ghost of Sparta. Chains of Olympus is my favorite handheld game of all time, having another Ready at Dawn creation for the PSP this fall is huge!
Comments
blog comments powered by Disqus