Bloodshore Review
Battle Royale genre enters the FMV arena
While once largely dormant, full-motion video games have made a resurgence in recent years. So much so, that some publishers such as Wales Interactive have gone largely all-in on the genre. With the sudden abundance of games made with live action video, a variety of scenarios have thus far been covered – from thrillers to adventures. It's perhaps no surprise then that the genre would eventually make its way to some of the most popular tropes in gaming, the Battle Royale. The recently released Bloodshore tries to incorporate this every man for himself scenario in a FMV experience. Unfortunately, the game ends up bringing together the less pleasant experiences of both things it tries to combine.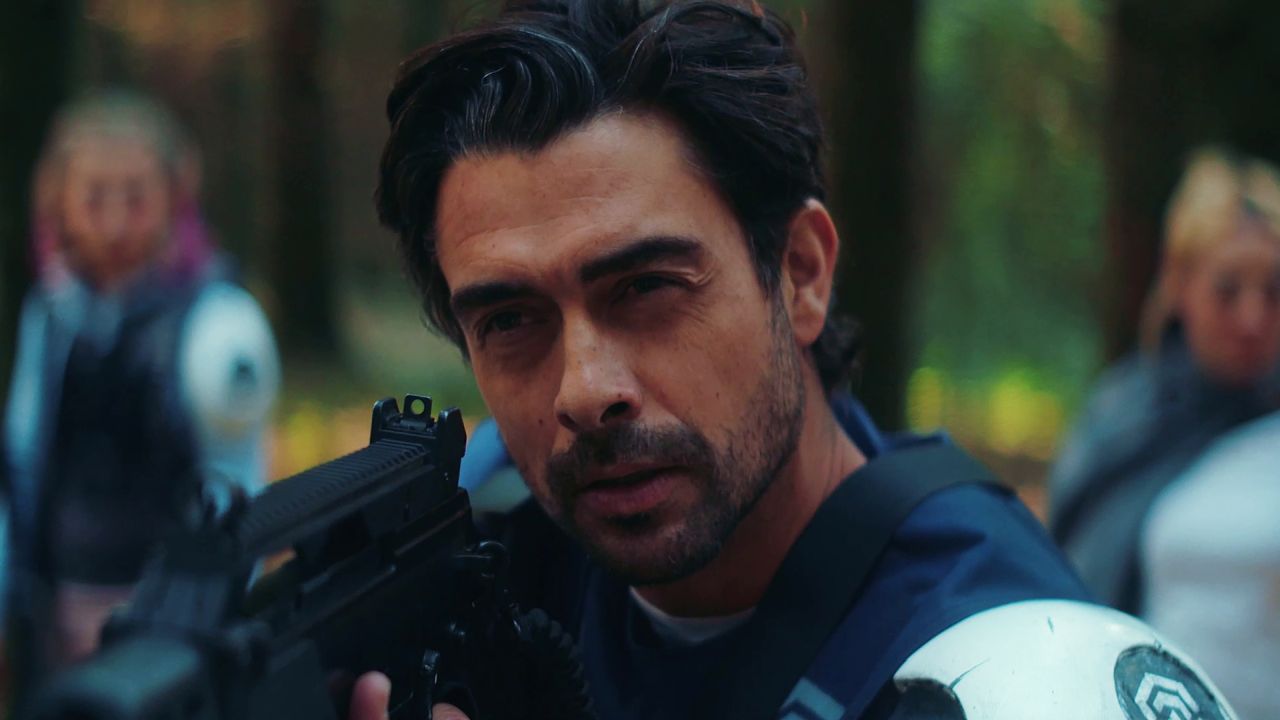 Movie adaptations of video games have a rough track record at best, and Bloodshore is essentially that, a snake eating its own tail - a game presented as a movie, adapting a game. The title starts off with a bunch of characters getting ready to drop onto an island, where they must fight to be the last person standing. Each character is a caricature of a trope – the crazy right-wing conspiracy podcaster, a video game streamer, a fashion influencer, a failed movie star, and so on. They behave exactly as you would expect, and the inexperienced actors really ham up their performances for the sake of fulfilling these tropes to their fullest. They are here to try and win the top prize, which promises money and fame, thus turning their lives around.
The island battle is framed through a Kill Stream broadcast, a fictional show complete with an over the top host and a color commentator. You also get interjecting clips of people from around the world supposedly watching and reacting to the broadcast, as well as interview of the original creator being grilled by a reporter. It's a fairly typical setup for a story of this nature; the post-apocalyptic blood sport setup has often been explored in films, including recently. However, where Bloodshore falters is that all of these scenes are so extremely brief and hastily cut together. The game constantly flips between the story on the island, to the commentary, to the fan reactions, to the interview revelations at breakneck speed. It makes you feel like you're watching one of those quick-cut YouTube videos, rather than a "movie" that the game tries to be.
You get a lot of background – about how the previous seasons used volunteer prison inmates, before eventually opening up entry to everyone. This of course leads to criticism that the deadly contest unfairly targets people that have no choice, and so on. The interviewer clips ask many of these questions, but the original founder mostly shrugs them off. However, the rules of the current game still end up quite unclear. The contestants are dropped together in teams, and don't get their weapons until the next day, but there seem to be no rules about betrayal or even switching teams. This is alluded to at the start, when someone asks what happens when they are the only team left – there must only be one winner – and it's dismissed as "we'll figure it out later, let's stick together through the initial rounds".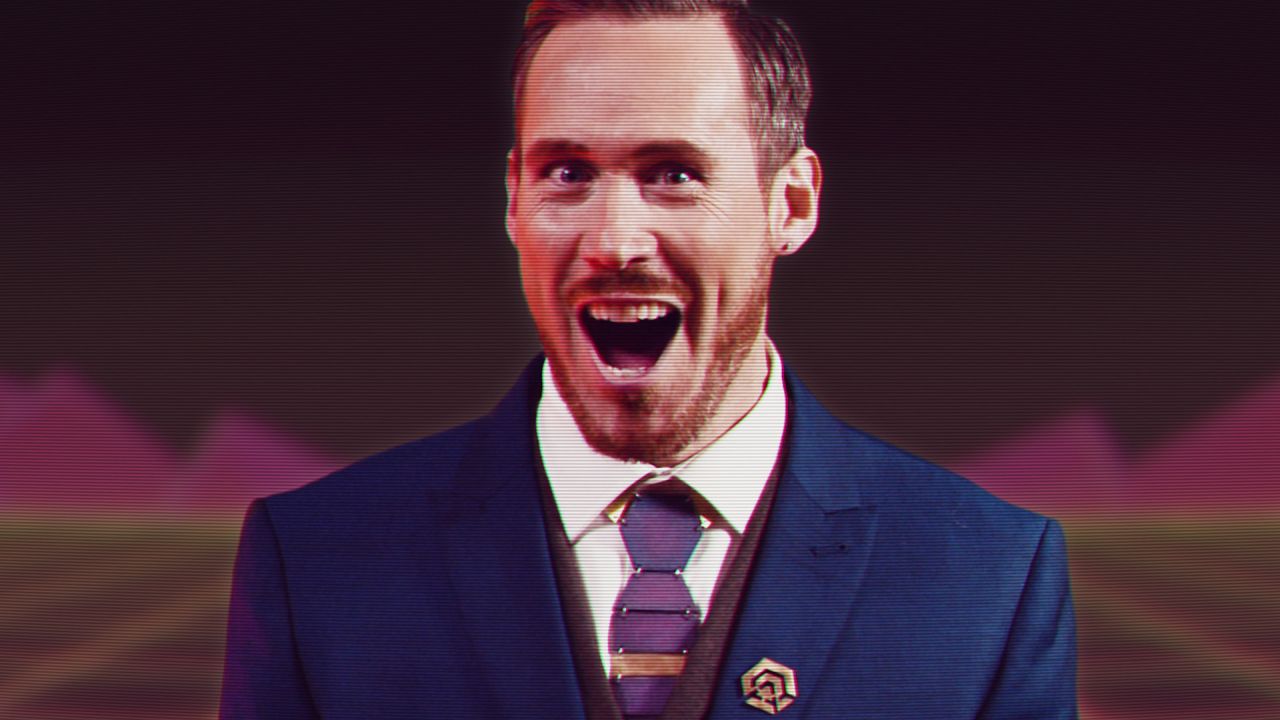 But there are no initial rounds. In fact, the group never even comes in contact with another competing team, conveniently. It's all about inner group turmoil and their quick separation. Half of the already short run time is spent with just one other character. And on the whole, the Battle Roayle scenario actually ends up being little more than a backdrop to the yet another conspiracy adventure trying to bring down some large evil corp. It's a missed opportunity to actually stage the story to revolve around BR itself. The production values are similarly limited, with lackluster and rare gunfire, too many generic drone shots of the wilderness terrain, and some occasional blood and gore.
In all of this, players assume the role of Nick, that mentioned failed actor. Turns out, Nick isn't just here to win the game, he's here with some underlying motives of his own, being guided by a third party somewhere off the island. Over the course of the game, you get to pick mostly binary choices – whose side to take in an argument, whether to stay in cover or run, and so on. Your choices have a brief timer so you have to decide quickly. Doing nothing is not an option, as the game will just make one of the choices for you. As with any FMV game, your choices then branch out the story and the video clips that you get to see. Like most games in this genre and at this price point, there are a lot of rough cuts and inconsistencies throughout.
If you happen to perish too early, the game will just rewind the scene for you and you get to make the other choice. There are also some arbitrary ratings you can check in the main menu, such as teamwork, audience popularity, romance, and others. These seem like fluff; the game will display icons when certain decisions change your ratings, but it doesn't affect anything. After completing one version of the story, you can go back and start over to see more of the potential outcomes, but it's unlikely you will want to. The "good ending" run clocks in at under 90 minutes, and while things can play out differently, there's not enough suspense, excitement, or worthwhile characters to give it another go and see all of the scenes.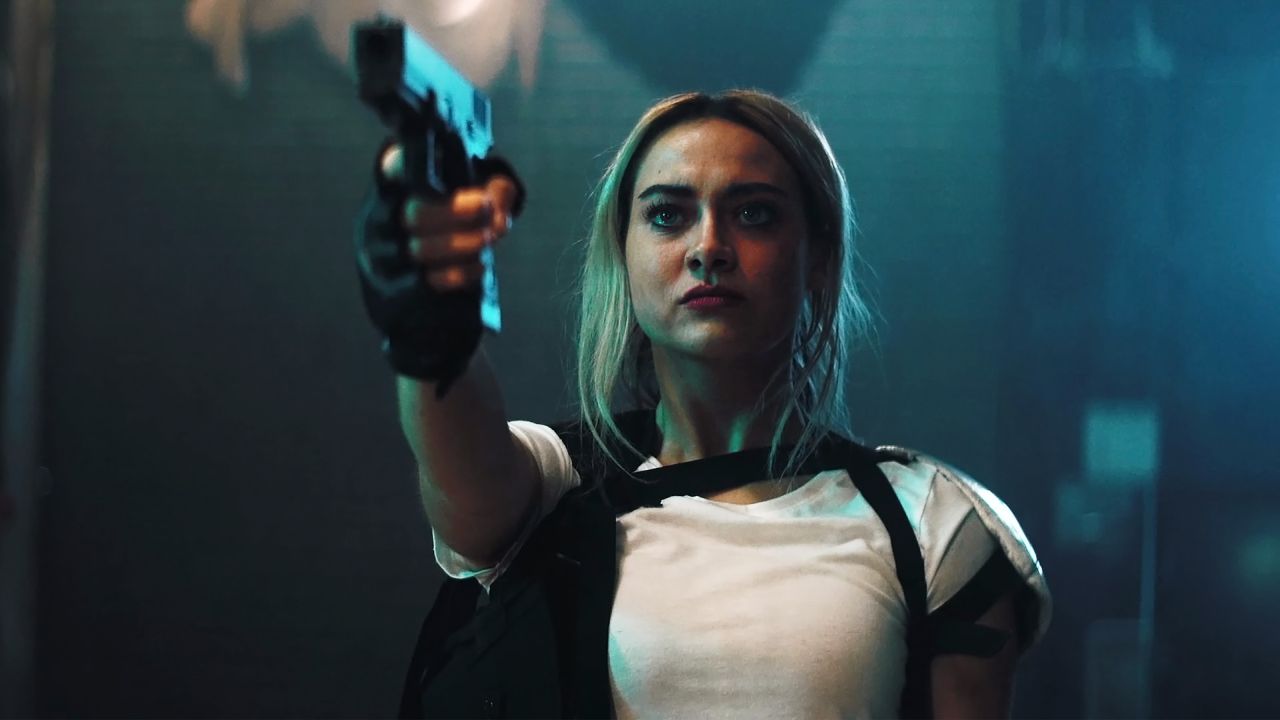 Bloodshore is a missed opportunity that falls victim to the tropes of both games and film. As a film, it's a very awkward and poor adaptation of a video game genre, that in the end serves as little more than window dressing for yet another generic conspiracy thriller. And as a game, this FMV suffers from the typical shortcomings of rough video clip cuts, consistency issues, limited budget and poor acting. It doesn't come close to the studio's better efforts, like Late Shift, or even its more recent and almost equally disappointing works like The Complex. Bloodshore is only $15, but it's over so quickly that you'll wonder if it was worth your time, let alone money.
Our ratings for
Bloodshore
on PC out of 100 (
Ratings FAQ
)
Comments