The Artful Escape Review
For those about to rock
Some indie games face a lot of pressure when they get featured during big publisher presentations. They may get revealed too early, as the publishers want to buff their indie slate showcase, and then slip from the public's radar over the coming years. The Artful Escape, the debut title from developers Beethoven & Dinosaur, was first announced back in 2017 and took a few years to resurface. Now that the game has finally released, the good news is that the title was worth the wait for those hoping to see something original, and whimsical in the vein of School of Rock.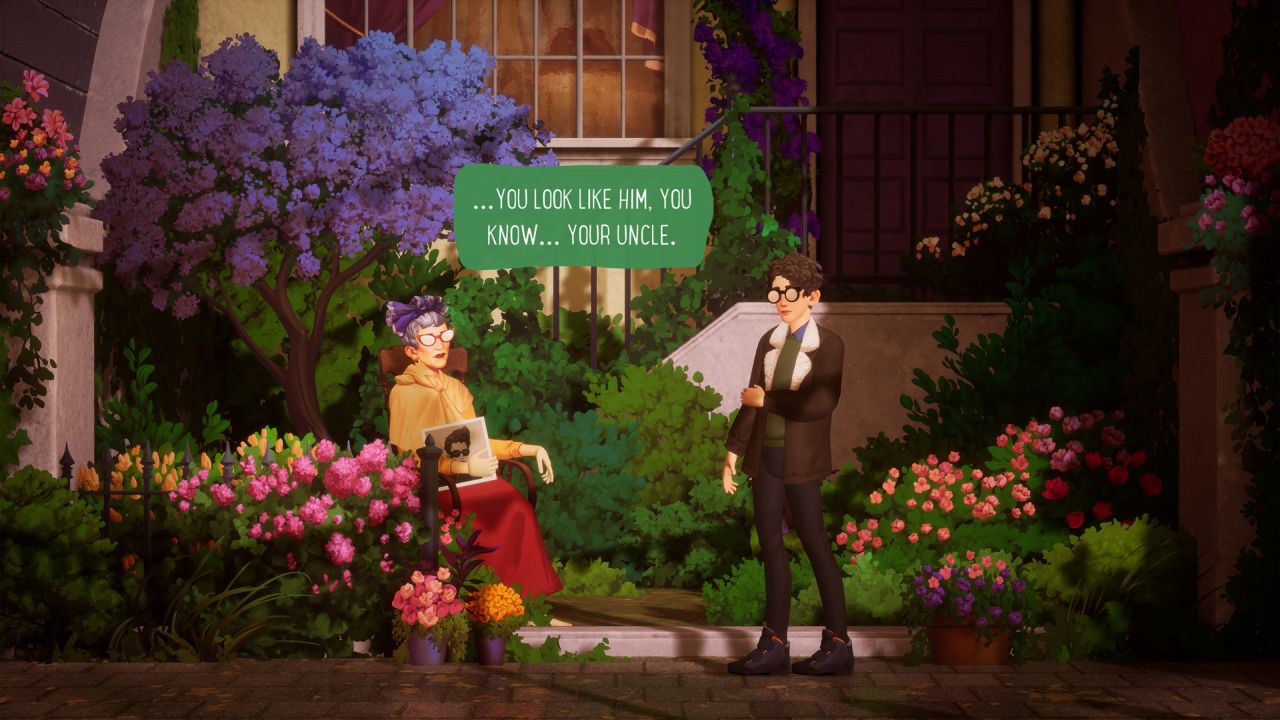 The Artful Escape follows Francis Vendetti, a young musician living in the small town of Calypso, Colorado. Francis is a folk musician, trying to live up to the legacy of his uncle Johnson Vendetti who was born locally and is generally adored by the townsfolk. The town is holding a festival to celebrate Johnson, and is much busier than usual. It seems everyone expects Francis to pick up the torch and play where his uncle left off. However, Francis himself finds no passion or inspiration in the folk music that his uncle was famous for. The night before his concert, things get weird as Francis encounters a mysterious creature from outer space, that whisks him away to a spaceship where an intergalactic musician named Lightman asks Francis to be his opening act. Over the course of the journey, Francis will discover where his true musical passions lie, and become an outer space rock star.
There are plenty of games that try to go for the weird and "out there" concepts, but the Artful Escape actually pulls it off. The overall story is grounded by Francis' struggle with his uncle's legacy and the desire to break free from people's expectations, while he zips around the galaxy, rocking out with weird creatures and running through alien planets. It's a surprisingly heartfelt story, with likable characters and good voice acting, and the occasional sprinkle of outlandish humor that actually works. The various planets and creatures you visit are imaginative, colorful, and bright. All of this intergalactic absurdity somehow comes together as a whole, a feat that few other games manage when dealing with over the top concepts.
While it's a fun and novel experience, The Artful Escape is a largely linear adventure without much gameplay depth. As a 2.5D adventure, you'll traverse a few linear levels on the alien planets, where you just run from left to right and occasionally jump. You can stop by a few points of interest to get a little bit of dialogue, and when talking with other characters there are also occasional options. This doesn't lead to anything, other than the immediate dialogue. In-between exploration levels, you will hang out on the space ship or in your home town, and while there are a few more random characters to speak with, it's mostly filler. The game doesn't have any collectibles, choices, or any space to explore, so the world feels fairly streamlined and limited in scope.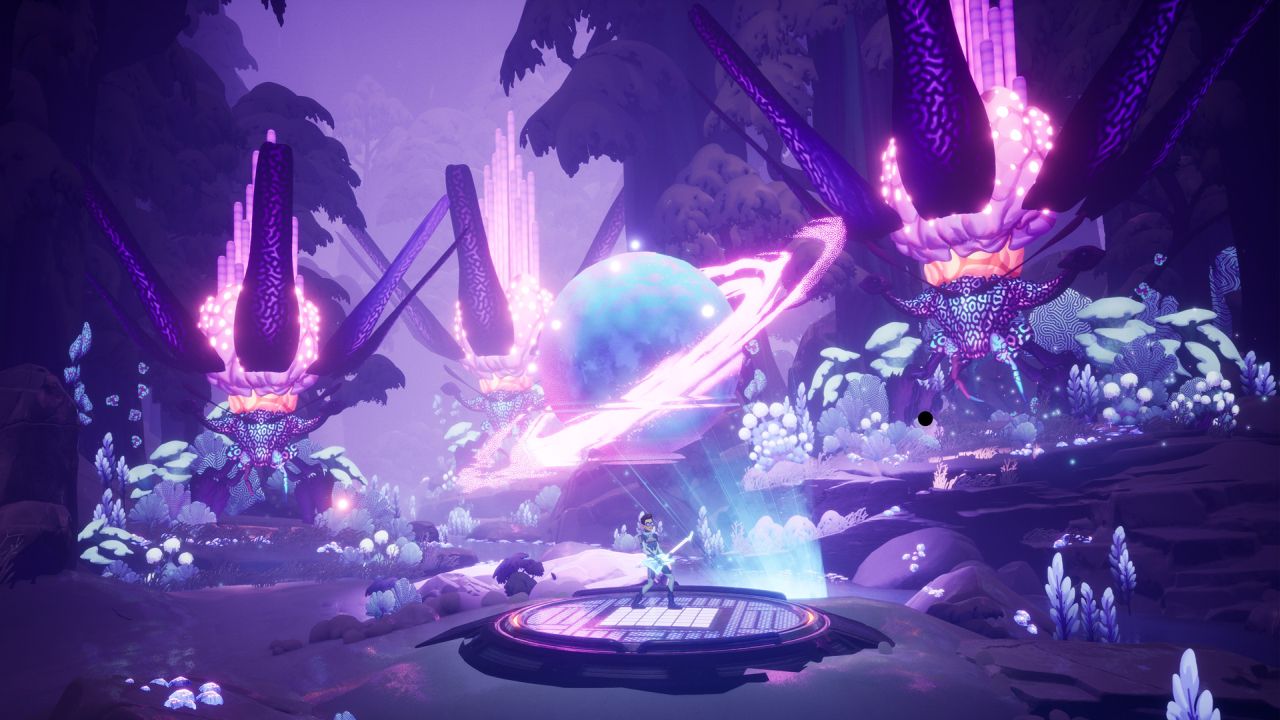 That's not to say the environments aren't fun to simply run through, as you'll be doing. The levels are colorful, and you can further bring them to life by constantly holding the X button to freestyle shred on your guitar. This will cause the environments to react and come alive, adding to the visual spectacle and expanding on the soundtrack dynamically. It otherwise carries no gameplay effect, however. On the journey, you will also come across creatures that need to be impressed with your music. These act like bosses, and you must perform a Simon Says-style minigame by repeating button patterns. The guitar strings are laid out across the X/Y/B and RB/LB buttons, and you repeat the same button presses that are shown by the creatures. These sections are not too difficult as the patterns are not very lengthy, and the finale is pretty exciting with a lot of synchronous rock music happening. Further, you might realize that instead of waiting for the pattern to finish and try to memorize it, you can simply play along as the prompts are shown, making it more a QTE than a Simon Says.
Just like the colorful visuals, the soundtrack is good. In a music-focused game such as this, that's key. While the backing music is nice enough on its own, constantly holding X to add the shredding and wailing of your guitar to the mix creates a surprisingly fun atmosphere. The rocking sessions that you hold with the boss creatures are also fun to listen to. There are also sections where you are given free reign of your guitar, and while these seem great in theory, in practice it doesn't really sound good. You can press all the guitar buttons and try to create something that matches the background music, but instead of having this freestyle euphoria, it ends up sounding rather awkward and out of tune. These sections would have been better off if the game offered some sort of QTE or structure to actually make you align with the louder background music.
As mentioned earlier, The Artful Escape certainly lives up to its artistic nature. The visual style is quite memorable and crisp, offering plenty of great backgrounds to stare at while you're in outer space or on an alien world. While the visuals are nice, they aren't exactly extremely demanding, and with the game being 2D and linear, it's more surprising that there are occasional framerate dips. They are rare and most of the time the game runs well, but it's still odd to see, especially on the Xbox Series X.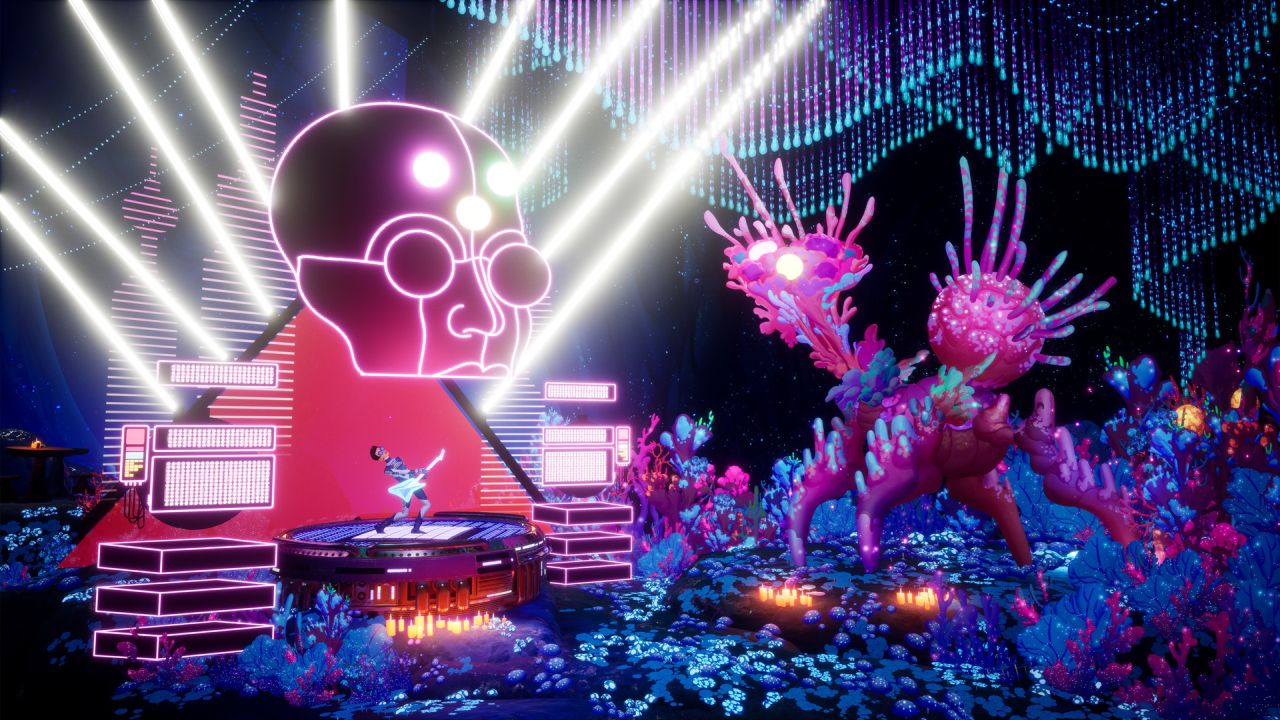 Few games live up to their marketing slogans, but in the case of The Artful Escape, calling it an intergalactic rock opera is exactly right. It's a passion project that is actually cool, without being cringy. It's a vibrant adventure for fans that want to experience something uplifting and rock-infused, as you travel across distant worlds and yet have a grounded narrative to keep you engaged. Purists may be disappointed by the lack of any meaningful interactivity or gameplay, and those seeking good value may scoff at the 3-4 hour runtime with no reason to replay. However, if you're looking for an otherworldly escape into the world of space rock, this is the journey that will take you there and beyond.
Our ratings for
The Artful Escape
on Xbox Series X out of 100 (
Ratings FAQ
)
Comments