Psychonauts 2 Hands-on Preview
Catching some brain waves
Some sequels can be a long time in the making. Reasons are numerous – the developers may go their separate ways, they may have creative differences, or simply a lack of funds. Even if the original game turns out to be good and earns somewhat of a cult classic status, it may still take years or even decades for a follow up to resurface. Such is the case of Psychonauts, a mind-bending platforming game that made its debut in 2005, which was met fairly positively at the time but lacked strong sales. Developers Double Fine Productions, and creative lead Tim Schafer, have gone on to make a few other titles since then, but ten years later in 2015 they finally announced that a sequel is happening. We had a chance to play through a couple of levels from Psychonauts 2, and attend a brief Q&A with the game's creators, before the game is set to launch next month.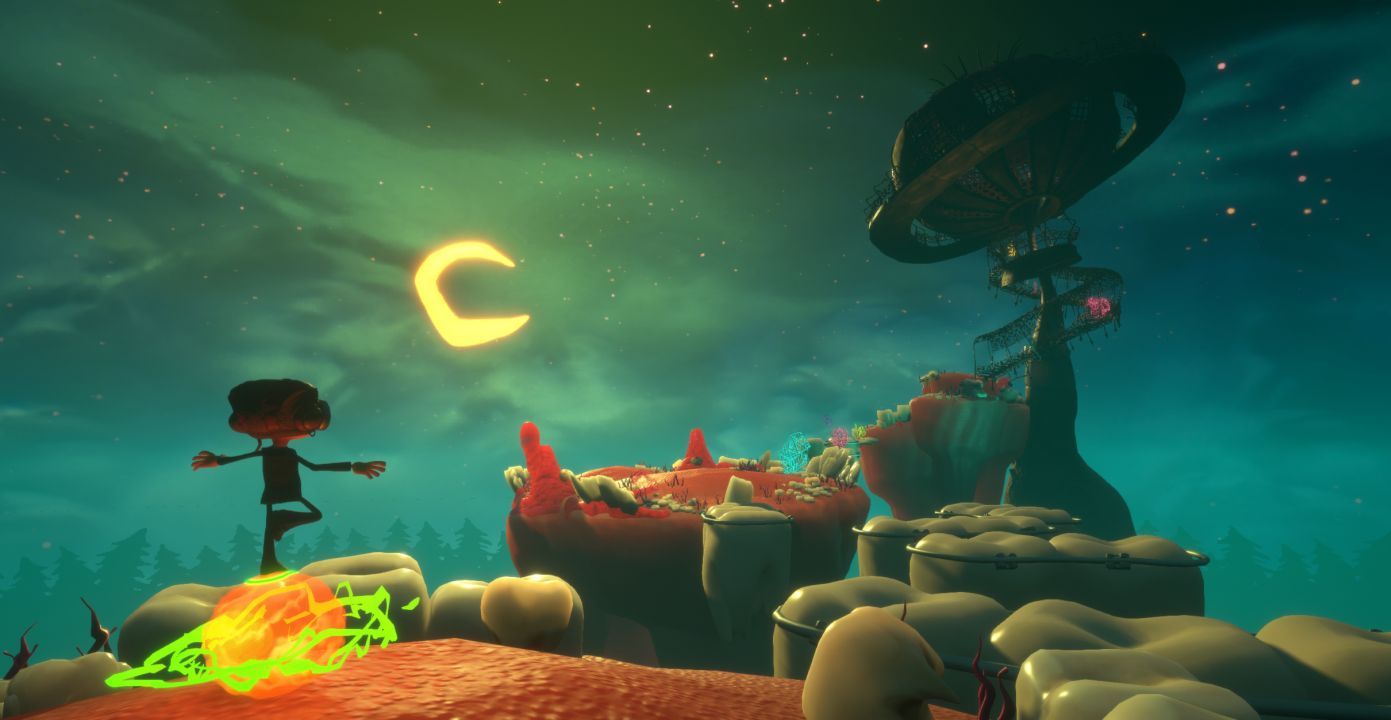 During our call, attended by Tim Schafer, Studio Head at Double Fine; Lisette Titre-Montgomery, Art Director; and Lauren Scott, Senior Systems Designer, the team addressed a few questions. The developers were happy about the fact that the original voice acting team were able to return, all these years later, and that the spirit of the franchise was still alive to Double Fine. With the announcement that the studio was acquired by Microsoft in 2019, it has allowed the developers to have the resources to finish the game "right", apply additional polish, and put in the features they wanted. Speaking on the Xbox Game Pass availability, Tim also said it's a good opportunity for players unfamiliar with the franchise to give their "quirky" game a try. Due to this, there is also no post-launch DLC planned, as the team are happy with the complete experience they plan to deliver at launch.
The sequel will once again place players into the shoes and mind of Raz, a young man who has finally earned his chance to enter the Psychonauts organization, even if just as an intern. The story picks up right after the events of the original, and the game does include a recap. The first level that we got to play (first shown at E3 2019) involved exploring the mind of Dr. Loboto, a crazed dentist/villain who won't reveal the identity of his superiors. As Raz, we first explored a few office spaces before levels became more abstract and started to shift perspectives in cool ways. Eventually things devolved into many teeth-centered designs, which was executed well enough to possibly give players Dentophobia. It's interesting to note that the game does open with a warning screen about mental health issues, and that the intention of the developers is to present things in a light-hearted manner. During the Q&A call, Tim Schafer reiterated this approach, saying that the game isn't meant to offer a clinical study of mental health, and just an abstract representation. The developers tried to research some of the real conditions, and had advice from clinical doctors; nothing in the game should be triggering.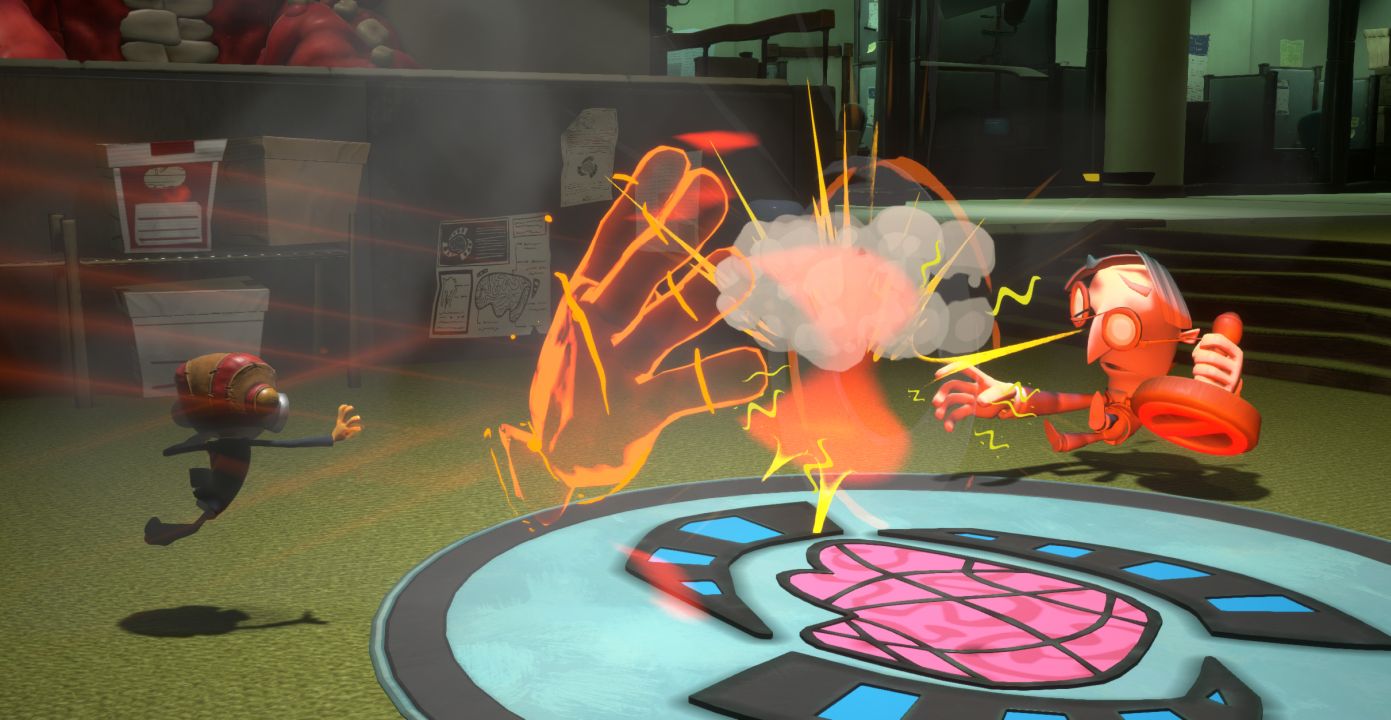 The Dr. Loboto level served as a bit of a reintroduction/tutorial to the sequel, as Raz jumped and ran around the level, and re-learned some of his powers. A few enemies appeared, named after feelings such as Regret, Fear, Doubt, and so on. However, these were typical colorful monsters that you'd expect in a light hearted game like this; you won't be seeing manifestations like those in Dante's Inferno. Raz can punch things normally, or use his psychic powers that are on cooldown. There's the Psi Blast to shoot at foes, Levitation to glide around to distant platforms or roll around on a ball while on foot, and Pyrokinesis to fry some foes and also open new paths in the level. The combat sections were rather brief; most of the levels seem to feature a lot of cutscenes, dialogue, and exploration, while combat takes the least amount of time. The exploration sections features a variety of collectibles to find, as well as gathering the game's currency for later upgrades.
Following the events with Dr. Loboto, Raz arrived at The Motherlobe, the brain-shaped headquarters of the Psychonauts. During the Q&A, Tim Schafer commented that they chose to do a sequel rather than a prequel because it wouldn't have been fair to Raz and the fans – to work so hard in the original game, and not get to join the Psychonauts. The Motherlobe will seemingly serve as the main hub area for the campaign, as we encountered various rooms that were not yet accessible in the demo. What we did get to see was poor Raz getting hazed on his first day by other interns, and being denied to go on a mission with Sasha Nein and Milla Vodello to follow up on Dr. Loboto's possible handlers. Reluctantly, Raz attended a class of Hollis Forsythe, who is in charge of the HQ. Here, Raz is able to discover a new power called Mental Connection as he goes poking around her head. This new mechanic is fairly fun, as you zip-line around between different thought clouds, trying to put two things together to make the teacher realize she should let Raz go on this mission after all. Connecting the two thoughts together always produces results, and it's interesting to see how things shake out.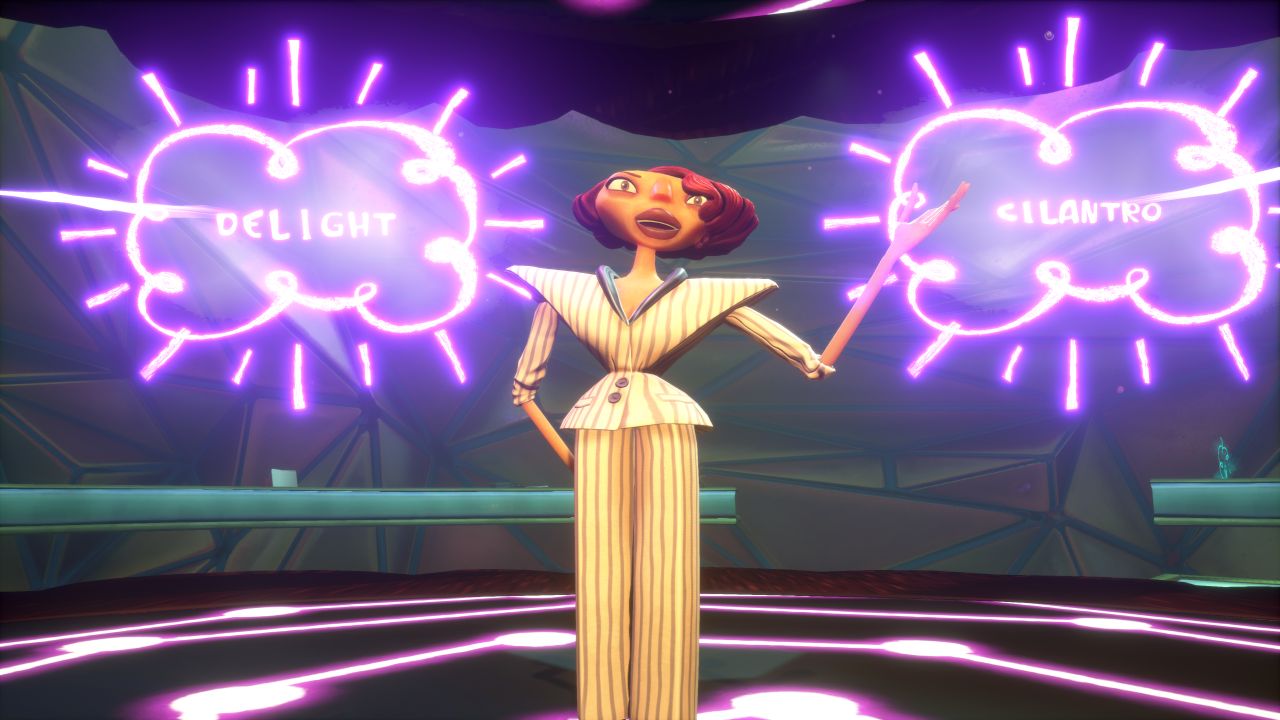 We then had a chance to jump further along in the story, to the Compton's Cookoff, a sort of whacky game show where Raz was tasked with taking vegetable audience members and preparing a stew with them. Here we could use the powers to grab and carry vegetables around, jump to dodge steam and spinning blades, and complete the stew before the time ran out. In a further level yet, Raz meets up with Cassie, a sort of paper thin character who apparently has self-control issues. He also gets a sort of cartoon double of himself, that you can distract enemies with and use as an assistant to solve puzzles (like pulling a lever while Raz can pass through a gate). We jumped around this library themed level, defeating some new foes and using our upgraded powers. Raz will earn experience and find currency that allows him to upgrade the function and/or power of his abilities. It seemed like the game has a bit too many collectibles though, as there are a multitude of pages in Raz's journal and different types of things to find scattered all over the levels. Most of them seem to be for cosmetic customization items.
With Psychonauts 2 arriving so many years after the original, fans may be rightfully cautious. However, based on the few hours that we've had with the game, this sequel is shaping up to be very much in line with its predecessor. With the developers, voice actors, and gameplay elements all seemingly intact, this looks to be a fairly solid new adventure for Raz and Co., and one that returning fans are likely to enjoy quite a bit. Sadly, during the Q&A it was confirmed that no remake/remaster of the original game is planned due to many original assets being no longer usable. So for now, fans and newcomers can look forward to seeing what the sequel has in store when it launches on August 25 with Xbox Game Pass, Xbox Series X|S, Xbox One, PC, PlayStation 4, and PlayStation 5 (with backwards compatibility).
Comments