Game of the Year Awards 2020
We conclude a challenging year with a look back at the most memorable experiences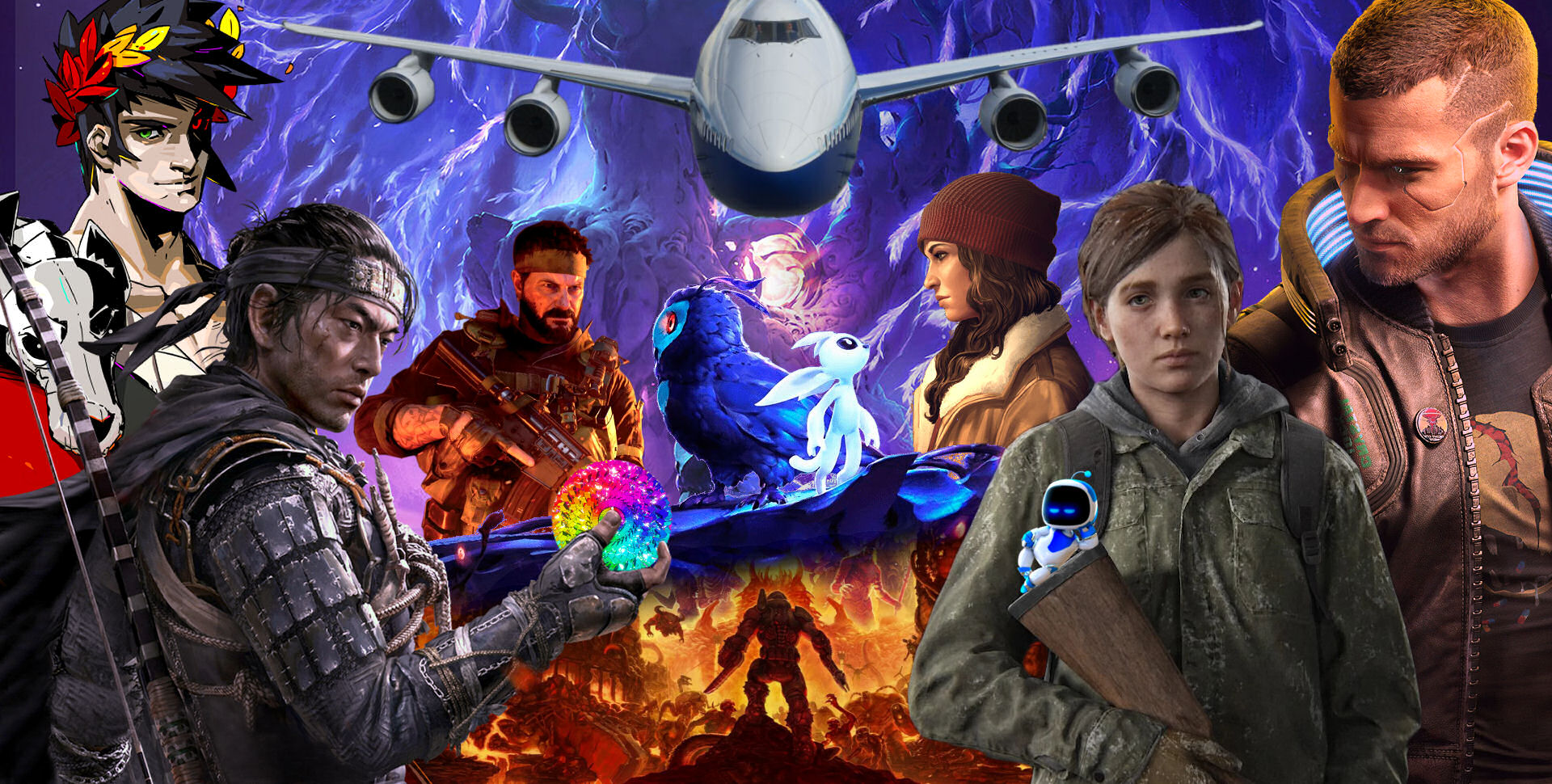 2020 was not a normal year. The global pandemic upended many people's lives and made us change how we live day to day. The world of gaming had issues too and not just with delays: E3 was canceled for the first time since it began in 1995.
Amid the chaos, Microsoft and Sony somehow managed to release their new consoles. Microsoft took a different approach with their Xbox Series X|S models in an effort to ease the transition between generations. Sony had a more traditional generation leap with the PlayStation 5. The good news is that both consoles have substantial backwards compatibility options, which is awesome when there are many great titles on the older systems. The bad news is that supply has been very limited, making for a frustrating experience trying to get your hands on the hardware. PC enthusiasts faced similar supply issues, with powerful new video cards from NVidia and AMD.
As many people were forced into lockdown, gamers craved freedom. Ubisoft offered escapism with many open-world games, like Watch Dogs: Legions, Assassin's Creed: Valhalla, and Immortals Fenyx Rising. Those on PlayStation gold a hold of Ghost of Tsushima, The Pathless, and Marvel's Spider-Man: Miles Morales. With so many places closed with the pandemic, some were even craving the opportunity to just get out and drive, so F1 2020, WRC 9, DIRT 5, and Project Cars 3 gave people the chance to spin out.
Being able to explore the world was important for mental health. Microsoft Flight Simulator let players glide across the entire Earth, with real-time weather, in a year where air travel was reduced considerably. Beyond Blue allowed gamers to dive into and explore the ocean. And getting back to nature was a key part of Animal Crossing: New Horizons as people got to make an island their own.
With a lack of activities, certain gamers craved mental stimulus. Strategy titles like Crusader Kings 3 and Desperados 3 provided the depth and planning to keep fans focused. Puzzle titles, like Manifold Garden, Relicta, and Creaks, offered enough challenge to keep minds occupied in a difficult year. Other games took a different approach with their mental stimulus. Cyberpunk 2077 had players dealing with a digital construct and Twin Mirror had them taking advice from an imaginary friend.
The year was also a chance for people to improve themselves. Roguelike games including Hades, Superhot: Mind Control Delete, and West of Dead kept players coming back for more, improving with each iteration. And metroidvania titles such as Carrion and Ori and the Will of the Wisps granted access to more and more areas as players found or unlocked new abilities.
And who couldn't forgive players for wanting to blow off some steam this year? There were plenty of games that provided hordes of targets and big weapons, like Doom Eternal, Serious Sam 4, Star Wars: Squadrons, and Call of Duty: Black Ops Cold War. When stealth failed in The Last of Us Part II, the combat featured some of the most brutal violence in any game to date - the perfect antidote to a tricky year.
2020 was challenging, but it also made it clear that we are lucky to have video games as one hobby that can help us navigate a pandemic: it lets us explore, challenges our minds, helps us improve, and gives us back control. Join us over the next few pages as we reveal which experiences stood out from the pack in our 2020 Game of the Year Awards.
Comments