Manifold Garden Review
A great puzzler set in a unique and abstract world
Indie puzzle games have a strong fascination with the art of M.C. Escher. From Monument Valley to Antichamber, indie developers seem to gravitate to the impossible geometry and architecture that made his artwork so appealing. Inspired by M.C Esher's Relativity piece, Manifold Garden is an atmospheric puzzler that impresses with its surrealist aesthetic and clever puzzles that quickly begin to destroy your brain with their creativity.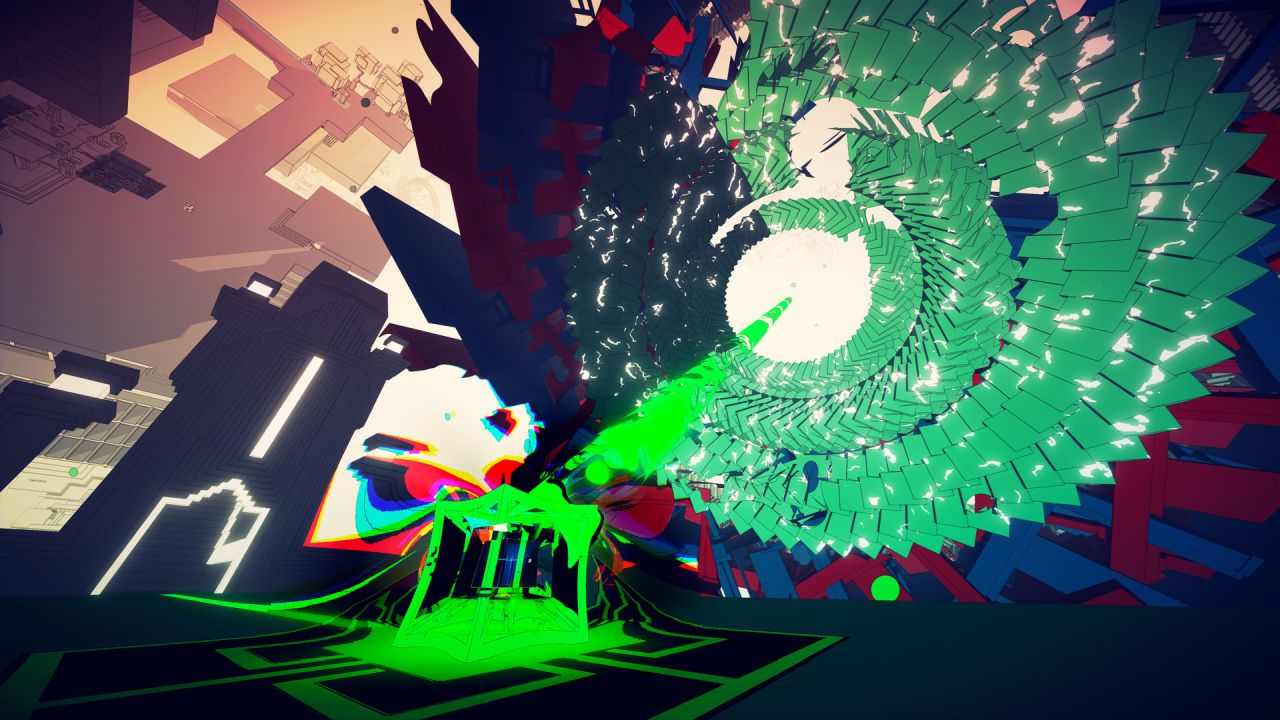 If you seek a narrative in your puzzle games prepare to be disappointed, as there is nothing of the sort in Manifold Garden. Your journey begins in a room in which the stairs in front of you lead upwards into a wall, and above you is a button that seemingly opens the door beside it. To make things even more confusing, the glass floor below introduces you to the topsy-turvy world of Manifold Garden, displaying numerous never-ending towers flaunting infinitely tangled staircases that'd have even the most experienced stair climbers quivering in their boots.
If that sounds trippy as hell, it's because it absolutely is. As you venture onwards and explore you soon realise that the world is truly infinite, wrapping around upon itself and repeating in a way that has to be seen to be truly believed. You can drop off the environment and fall seemingly forever. You can even drop off the bottom of a building only to plummet and gain access to the roof. It's equally stunning and impressive when first witnessed, and the allure never ceases to fade even towards the games end. Manifold Garden requires you to make sense of these environments, twisting and warping gravity to allow you to progress. It's hard to explain and has to be seen to be truly understood. Further adding to the atmosphere of this abstract and alien world is the soundtrack. The game tends to revel in silence often, but the moments the music kicks in are truly special, with the soundtrack perfectly capturing the vibe and feel of this unknown and bizarre place.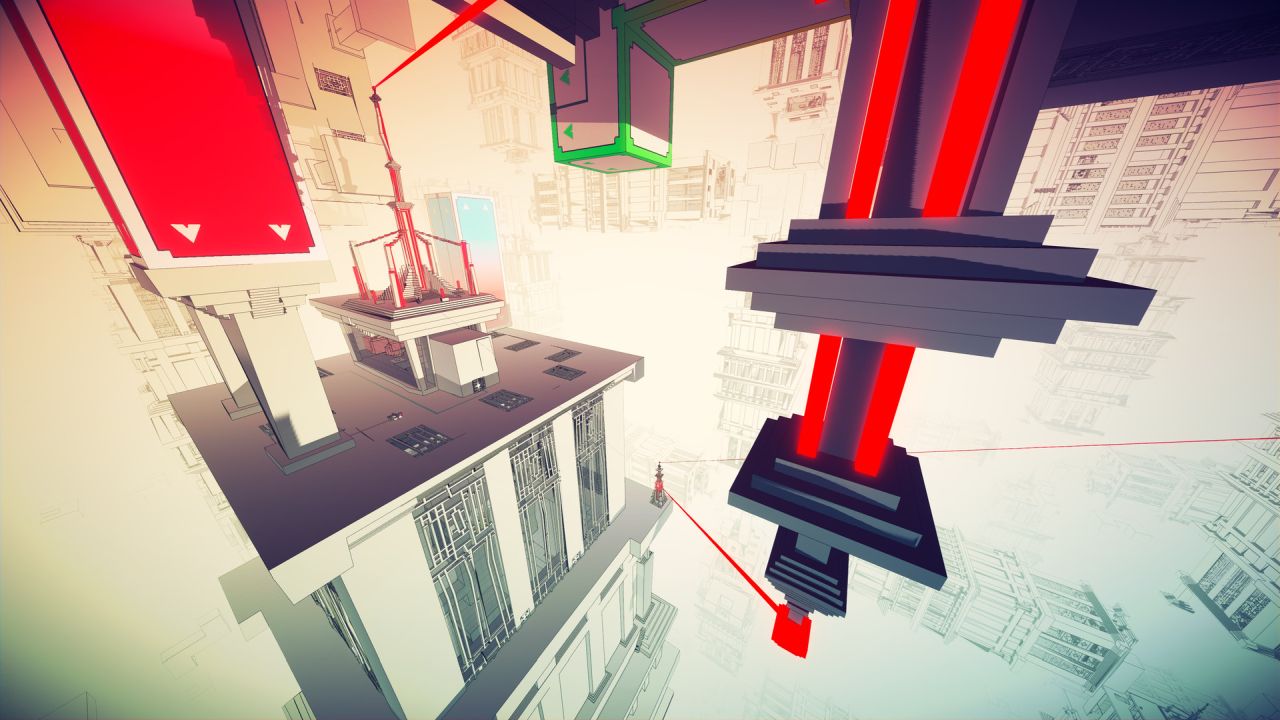 When it comes to gameplay, most of the puzzles simply require you to get a cube and place it on a switch in order to progress. While this sounds straightforward, the impossible architecture makes the task anything but. Aiding your progression is the ability to manipulate gravity, with each plane corresponding to a particular colour. For example, if you want to interact with a blue cube, you must first switch to the plane matching that colour. The abstract environment adopts the colour you are currently dealing with to help the player a little bit, but besides that, Manifold Garden whisks you away on a mind-boggling puzzle journey that refuses to hold your hand.
Manifold Garden isn't kind to the puzzle illiterate. It's trippy, unforgiving, and its infinitely looping nature leads to a world that feels enormous despite being mostly an illusion. Who would have thought it'd be unnerving teetering on the edge of infinity? It isn't hard to be overwhelmed by Manifold Garden, and unless you're some kind of puzzle God, there will be moments where you are left clueless for a decent chunk of time before it clicks and you feel like a genius. The obtuse nature of some of Manifold Garden's puzzles can lead to some frustration, but even then it is a minor blemish on what is otherwise a quality experience.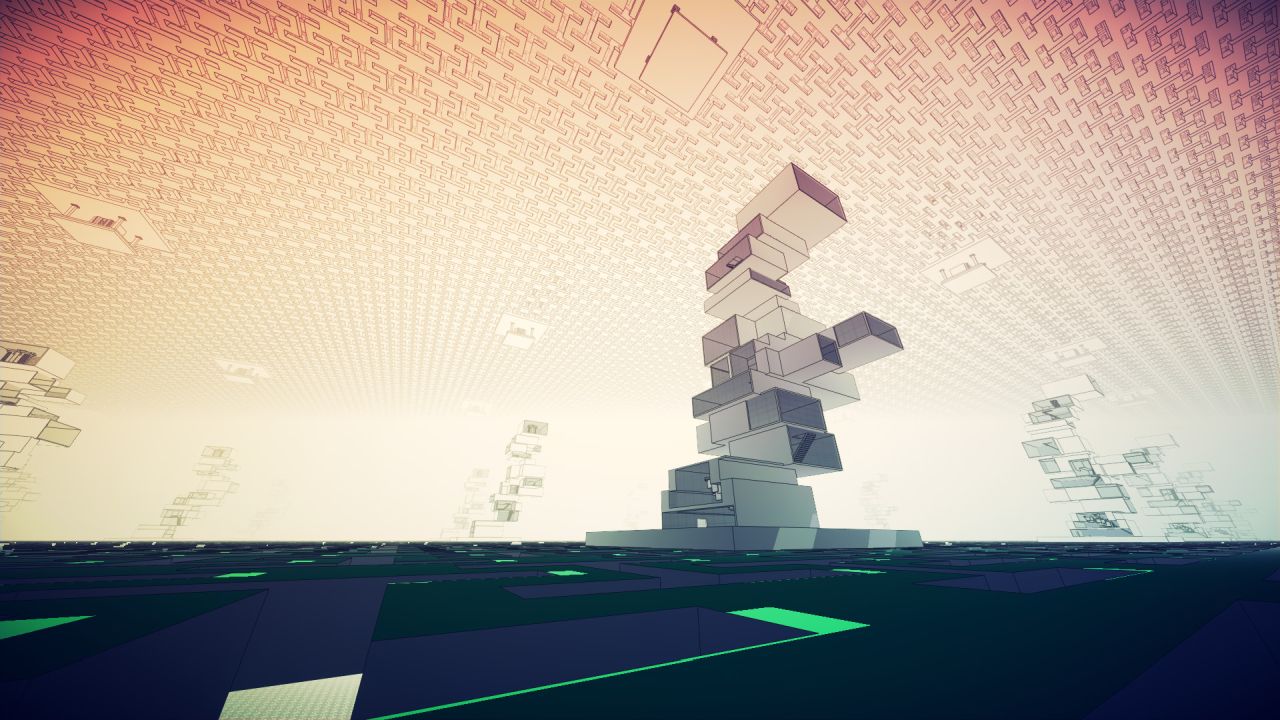 There are seven levels in total for you to complete, with the goal for each to retrieve the God cube. A God cube once acquired can be taken with you towards the next level, as once it is placed in the cube receiver, it grows the next area of the Manifold Garden before you. Earlier levels see you placing cubes on switches to get to the God cube, while later levels see you directing water with cubes and planting them to birth trees with more cubes to play with. There is even a level that requires you to manipulate giant Tetris-like shapes to forge a path that allows redirected water to power a waterwheel. The puzzles begin simple and appropriately ramp us as the game reaches its expectedly bizarre conclusion.
For fans of photo modes in games, Manifold Garden provides a quality photo mode with a myriad of options. You can change projection modes between orthographic and perspective, adjust colours, and apply filters among other options. It is by no means a required mode, but it is a fun one to tinker with nonetheless, as you can easily capture and create beautiful images.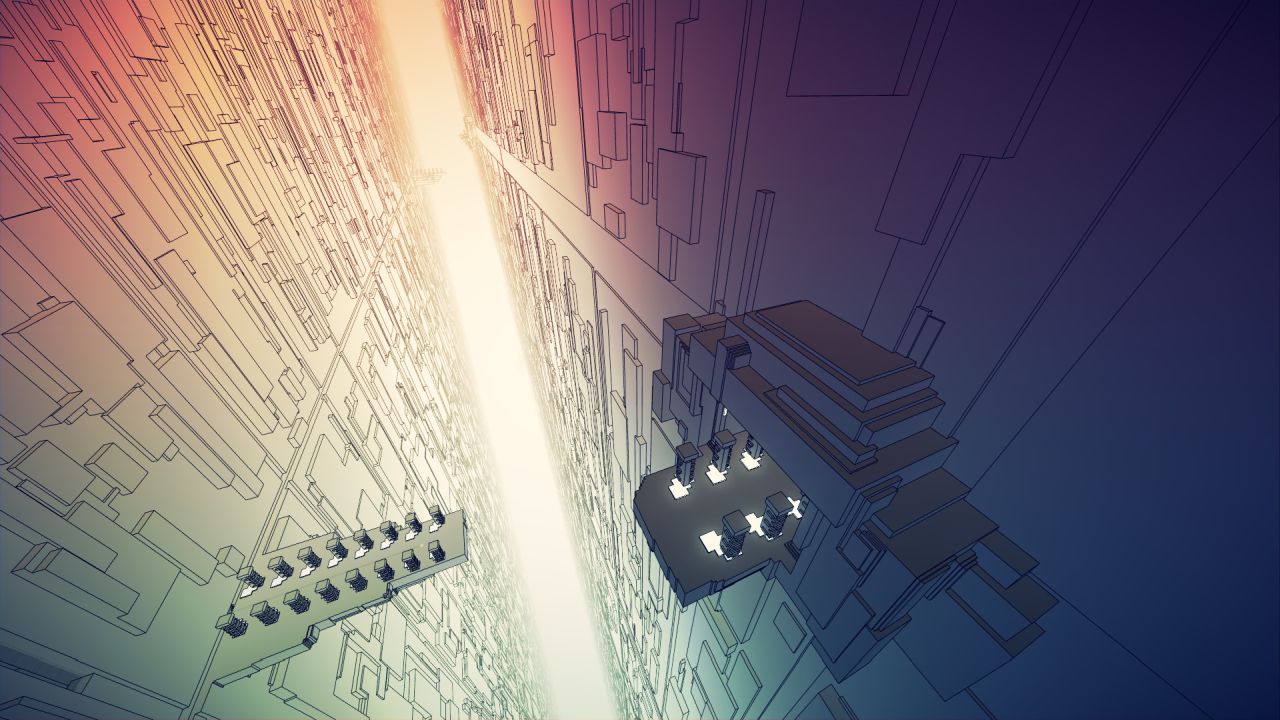 Manifold Garden is a beauty to behold. The M.C Escher inspired world is otherworldly and confusing to comprehend at times, but it's an aesthetic that is visually pleasing and unique. The puzzles, albeit obtuse in a few moments, are also extremely enjoyable and rewarding, and it's a testament to the game design that you don't get consistently lost in what feels like an enormous world. Manifold Garden is a high quality puzzler worthy of your time.
Our ratings for
Manifold Garden
on PlayStation 4 out of 100 (
Ratings FAQ
)
Comments