Oneiros Review
Weird name, weird game, but worth playing, just the same
It is hard to break into the gaming industry as an indie developer. How do you make a game and then ensure that it is seen by the masses in a crowded market? Imagine how much harder it is when you are a lone developer. Oneiros is the debt title from the one-man development team at Coal Valley Games, and it markets itself as a surreal adventure with escape rooms and crafting.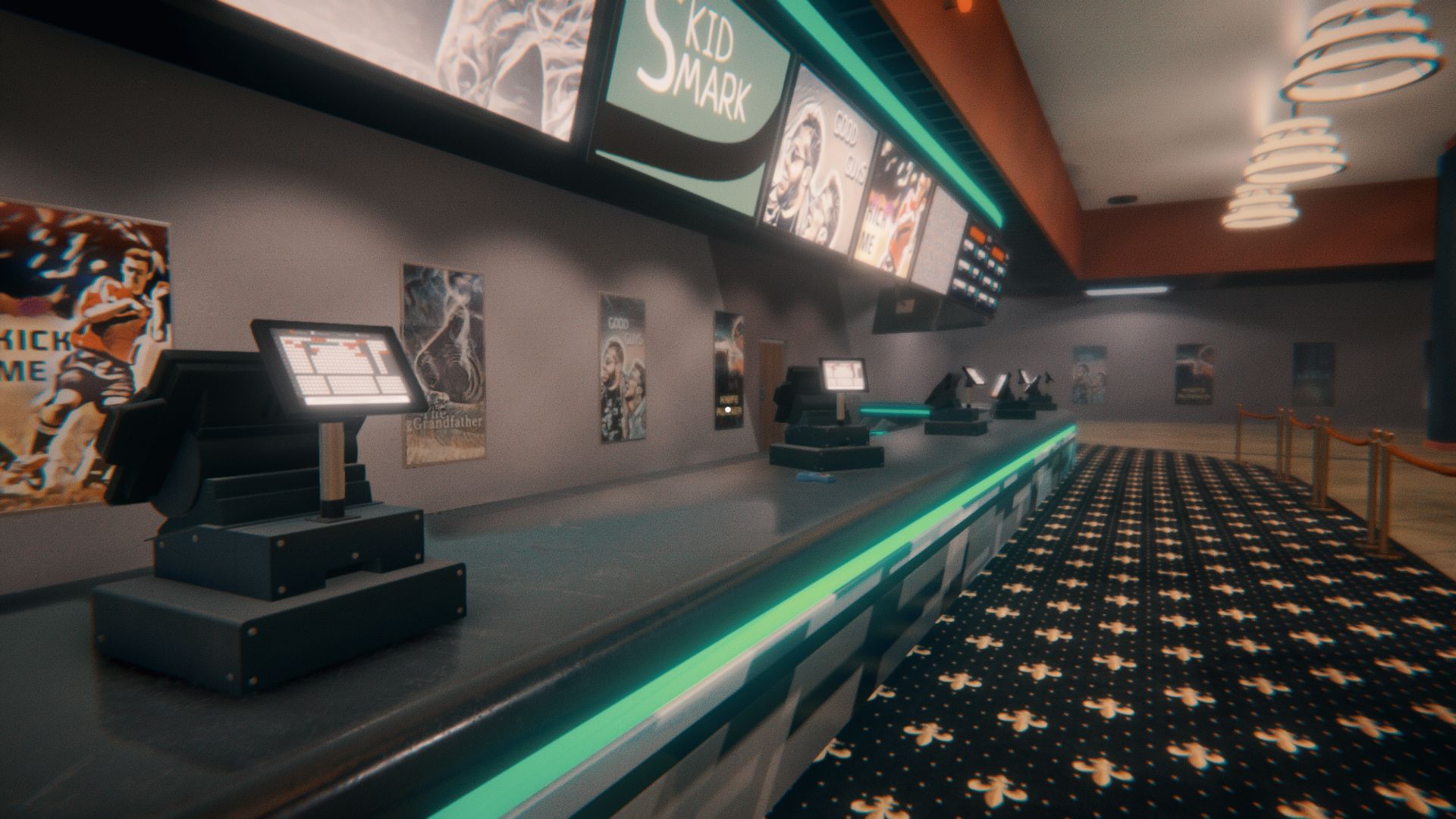 The story in Oneiros is minimal but it puts you in the shoes of Liam, and begins in the bathroom of a movie theatre complex. After you find the key to get out of the bathroom, you discover that there is nobody around and the main exit is sealed with a combination lock. Find out which movies are playing in which cinemas and you can escape. But outside is not the parking lot, it's a bizarre world that transports you to the next part of the adventure. Wandering through clouds of blue triangles will trigger a bit of story, which is connected to flashbacks of Liam driving around a winding road. So there is something more to this adventure game than just escape rooms.
After the cinema, you find yourself waking up in Liam's own room—the old 'it was just a dream' trick. But the door is also locked and so begins the main escape-room part of the game. Here, in chapter two, the density of items and puzzles will keep you busy for some time. There are lots of objects to pick up and inspect; paintings from your girlfriend take you into a new abstract world, like a curved maze or a horrible platforming level, where you get another clue upon returning. Sealed containers can be opened: lockboxes, music boxes, cardboard boxes, oh my. And so you can put together codes on the notice-board or just investigate souvenirs that indicate Liam is a bit of a globe-trotter. The neat part about this is that there is no set procedure or requirement to get clues in a linear fashion. It is possible to brute force a combination lock and bypass other parts. The freedom is good for an escape room challenge, but some of the puzzles could have been more connected. If you can get out of your own room, you are in for a real treat.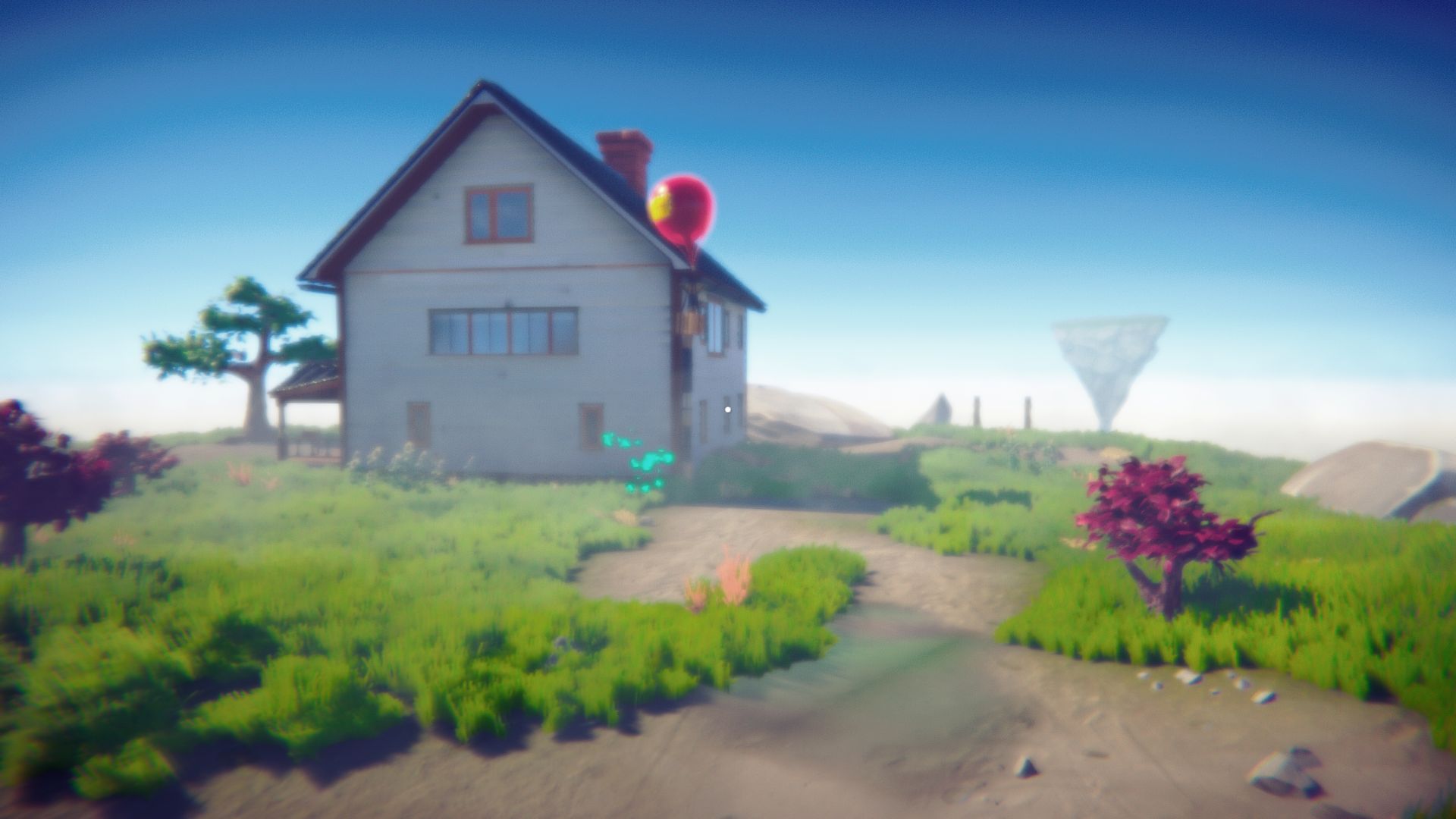 After leaving Liam's room, you find yourself atop a floating island surrounded by other floating islands. This third chapter is by far the best part in the game because it falls back to a traditional adventure game style. Along with the house you just left, there is a shed on the tiny island, and inside it is a flying vehicle that you must piece together with items found about the world. A talking bird near the main house wants booze in exchange for a fuel tank. A bunch of items can be found in the grass around the shed, roughly analogous to the traditional pixel hunt. There are even things to make, like fuel, and a car battery to charge using a rat's locomotion. This floating island is less constrained than the previous escape rooms; you can piece together the flying car in any order and there are plenty of things to do so you are not stuck on one task. A notebook, on the workbench, keeps track of the vehicle's progress and the occasional floating triangle cloud will popup to reveal more story via voiced characters. This basic adventure template could be scaled up further in other settings, whether they be surreal or not. The main problem in this chapter is related to the inventory. There are just too many items to collect and only five can be viewed at a time in a clumsy scrolling window. It almost forces the player to use the items immediately.
The fourth and final chapter is spoiler territory in terms of setting, but it is worth noting that it shows good contrast when compared to the first. There is a sense of how far the developer has progressed in terms of implementation and mechanics. It adopts a different artistic style than the rest of the game, with polygon outlines being purposely shown and blurriness giving it a dreamlike appearance. If you have time to kill, there are activities that can add about thirty minutes on top of the three hour game. It also concludes the story succinctly, even if the finale is not that original in terms of storytelling.
What also becomes clear in this final chapter is just how many different mechanics are used across the game. Many are used for just one puzzle, like moving blocks in a small box or playing a game on a laptop. This is not terribly efficient but it keeps it fresh. Using the Unity engine, a favorite of indie developers, seems to have worked quite well as these various parts are stitched together with good functionality. The game looks fine too, although it is rather crude at the start. The colorful and curved rainbow maze is different and interesting, and the floating island setting is a pleasing backdrop during the game's best chapter.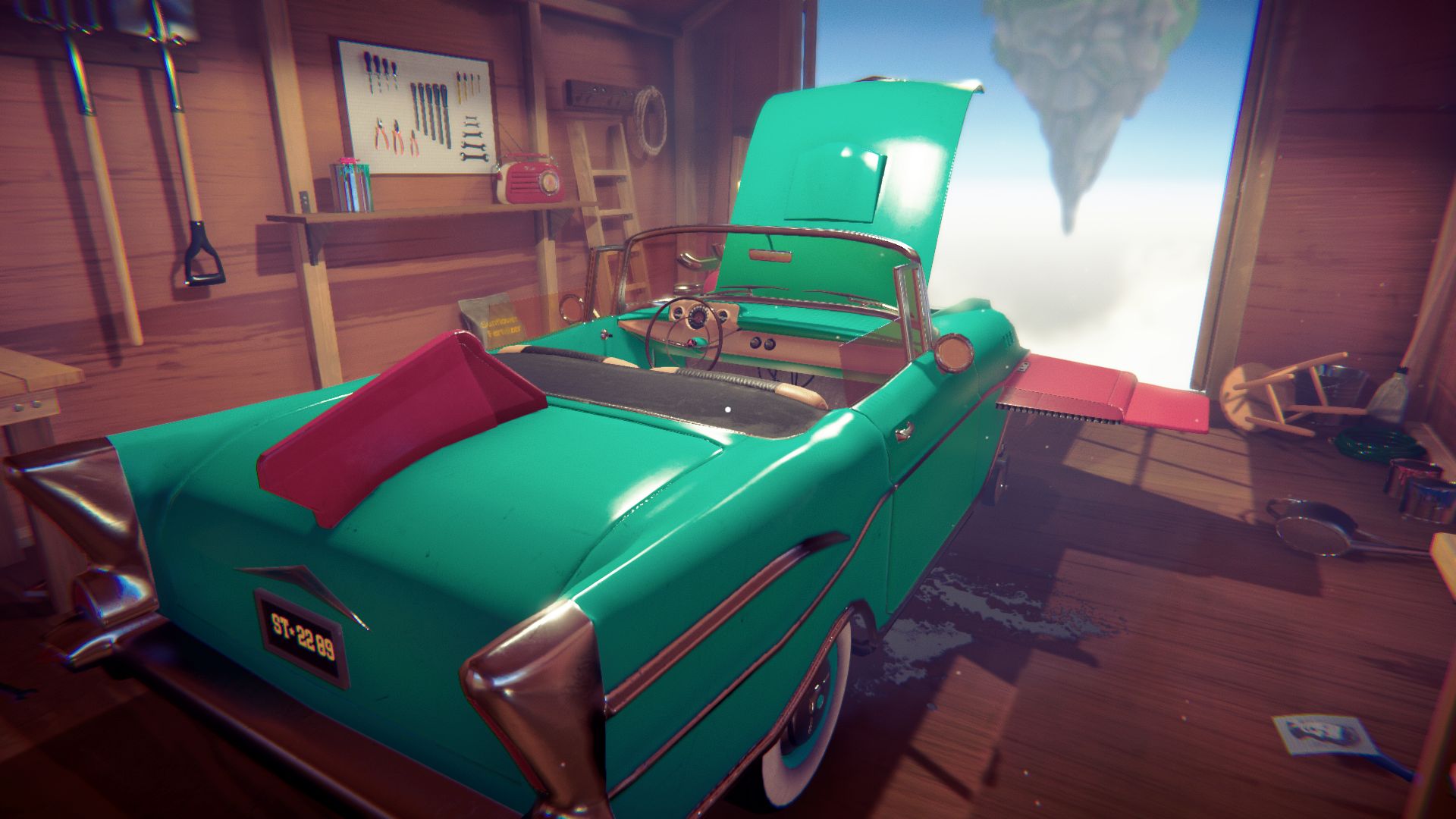 Coal Valley Games has broken into the industry with a game about breaking out of places. Oneiros features some abstract levels, puzzles, and a succinct story in a game world created by just one developer. While the escape room elements are satisfactory and brief, the conventional adventure gameplay in the third chapter steals the show. It alone is worth the price of admission and even more so when the price is lower than other games of a similar length and complexity. So while half the real world is in varying forms of lockdown, Oneiros is an opportunity for gamers to break out without leaving their own room.
Comments
blog comments powered by Disqus