Dreams Review
A robust set of tools that offers a specific type of experience
Developer Media Molecule became a recognized name with their debut title LittleBigPlanet. The platformer offered not only enjoyable platforming in a whimsical world, but it also introduced the concept of Play, Create, and Share as its gameplay pillars. Fans were able to not only enjoy a campaign, but also create their own levels and share them with others. The concept turned out to be quite popular, and so the sequel LittleBigPlanet 2 further expanded on the creation and sharing aspects. The company then took a slight detour with Tearaway, a more straightforward 3D platforming adventure. Since then, Media Molecule has been working on a new project called Dreams, which has now finally been released. Dreams continues the Play, Create, Share motto, but leans very heavily into one of those aspects.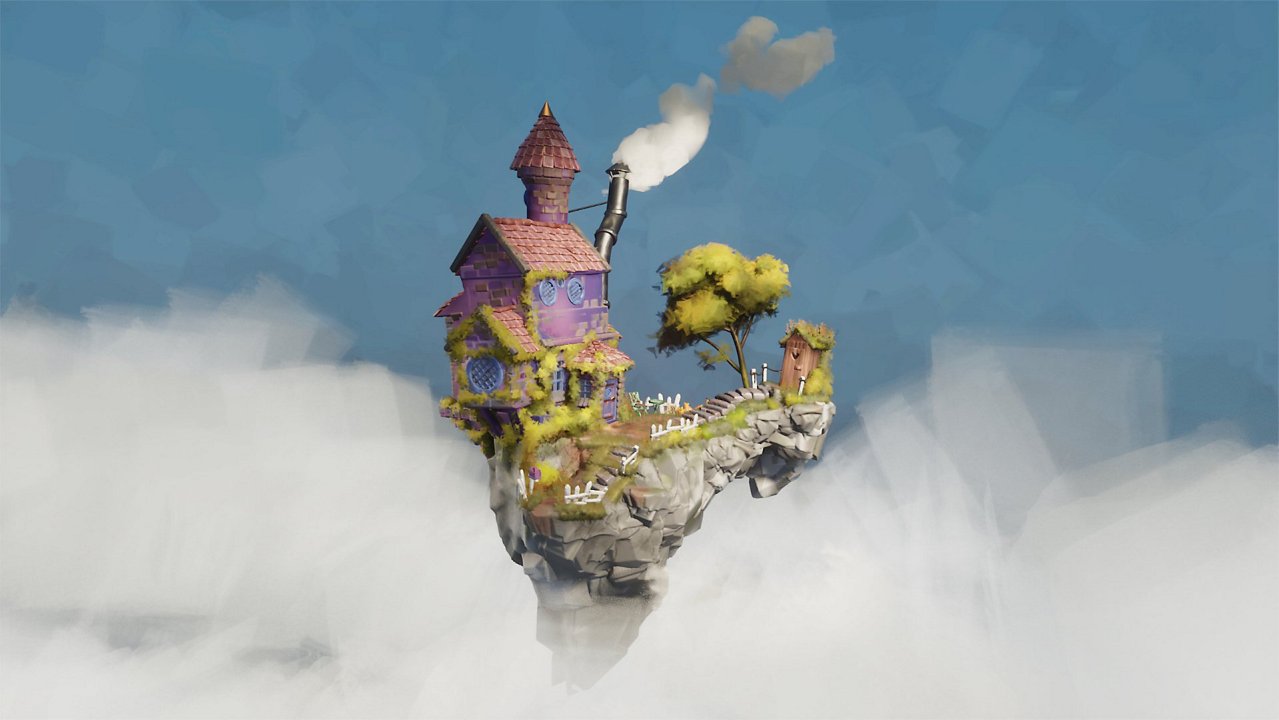 The core of Dreams focuses on the creation process. First and foremost, it is an extremely powerful development suite that allows players to design and bring to life an extremely wide variety of experiences. Called Dream Shaping, this creation mode includes a ton of different tools that let you string together interactive elements, cutscenes, and more. You work with scenes, which are essentially levels within the larger whole, and you can string them together to create longer and more traditional mini games. There are tools that let you create anything from racing games, to adventures with inventories and dialog choices, to 3D platformers and shooters, to 2D shoot 'em ups and isometric action games. The possibilities are indeed both exhilarating and daunting.
To interact with the editor, the game uses an on-screen cursor that you control with the built-in motion sensors of the controller. Much like other game creation tools, you use both the motion functions and the buttons to manipulate objects within a 3D space while building scenes. You can drag, rotate, resize, create gameplay functions, and lots more. With the amount of interactions available, the developers did their best to make the tools intuitive, but it can still be a daunting task to get the objects you want and navigate the menus. The motion controls aren't exactly precise and it can be often frustrating, especially when you're first starting out, to get things exactly where you want them. Dreams does support PlayStation Move controllers, which probably offers a higher level of finesse.
What's unique about Dreams is that unlike other similar games before it, such as Disney Infinity and Project Spark, players can create their own assets. Starting from scratch, you can put shapes together, sculpt them, paint them, and animate them. This further demonstrates just how insanely powerful the creation suite in Dreams is, and not something that a game has allowed players to do before. Even further, you can create and manipulate your own music tracks, voiceovers, and so on. Because the included tools are so powerful, they take quite a while to learn and get comfortable with. To help players, there are hours of tutorial footage included. To further keep you inspired, there are monthly challenges that task the community with creating something centered around a theme. Further, the game has a sort of quest and profile experience system that provides something to focus on, such as using creation tools, playing through community games, leaving feedback, and so on, with some cosmetic rewards for each tier.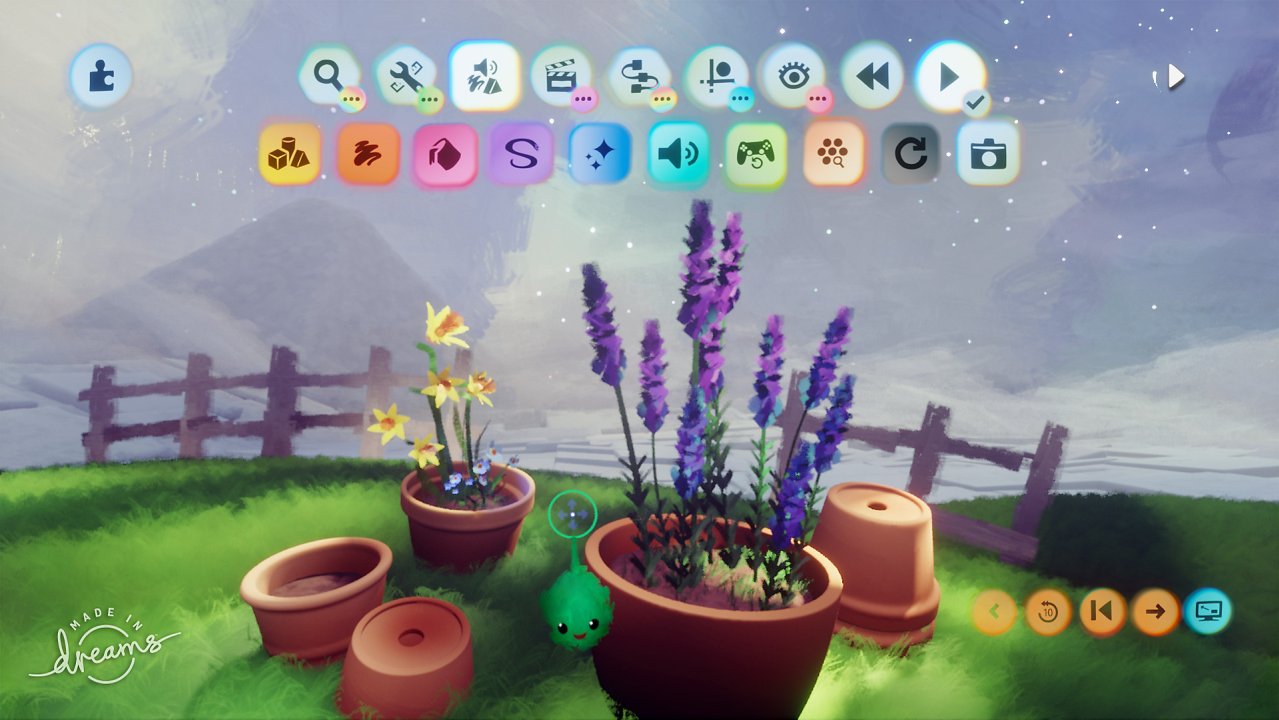 Once you've got something created that you're ready to share with the world, you can upload it to the public Dreamiverse. It doesn't even have to be a game – it can be a unique asset such as a character model, a scene, or custom music. Everything you upload is credited to you, and gets published for others to see and interact with. The menu system here again can be a little unwieldy, but once you get a bit familiar it's not too bad. To help sort through all of the user made content, you can scroll through categories, tags, or simply see the most popular items within the community, or what has been hand-picked by the developers themselves. Not only can you share, comment, and follow your favorite creators, the game takes things a step forward and allows you to download and "remix" existing uploads, meaning make alterations to the original item and re-upload your own version. The original creator remains credited, of course. You can even work on things collaboratively with others, thanks to groups, and versioning systems. Helpfully, things you upload are also cataloged via the Dreams website, letting you promote your content outside of the game.
While the Create and Share gameplay pillars are at the very core of Dreams, the Play aspect is by far the weakest. Unlike MM's previous games, there's not a campaign or a full-fledged single player experience to be found in Dreams. Instead, the developers opted to create a few minigames and one 90-minute experience to try and showcase what's possible with the tools. Interestingly enough, the main experience, called Art's Dream, doesn't do a great job of showcasing just how powerful the creation tools in Dreams are. It shows off the cutscenes, static screens with pointer gameplay, dialogue choice gameplay, two types of platforming designs, and a 2D shooter. But then it drags out and repeats those elements over and over, adding nothing new to the mechanics, while putting a dull and metaphor-filled narrative overtop. Dreams works best as a powerful creation suite for budding game makers to make shorter and tighter experiences, not feature-length polished games. It's odd that Art's Dream attempts to be the latter.
But there are a few more positives – despite all of the custom content and possible complexity, the experiences all load extremely quickly, and there are no loading screens between levels, which is quite impressive. As mentioned, with Dreams you can have a wide variety of experiences across a multitude of genres, so if you're looking for a "box of toys" so to speak, the game offers solid value. The game can also produce some wonderful visuals and sound – the assets available are quite high in detail, and also feature some great art.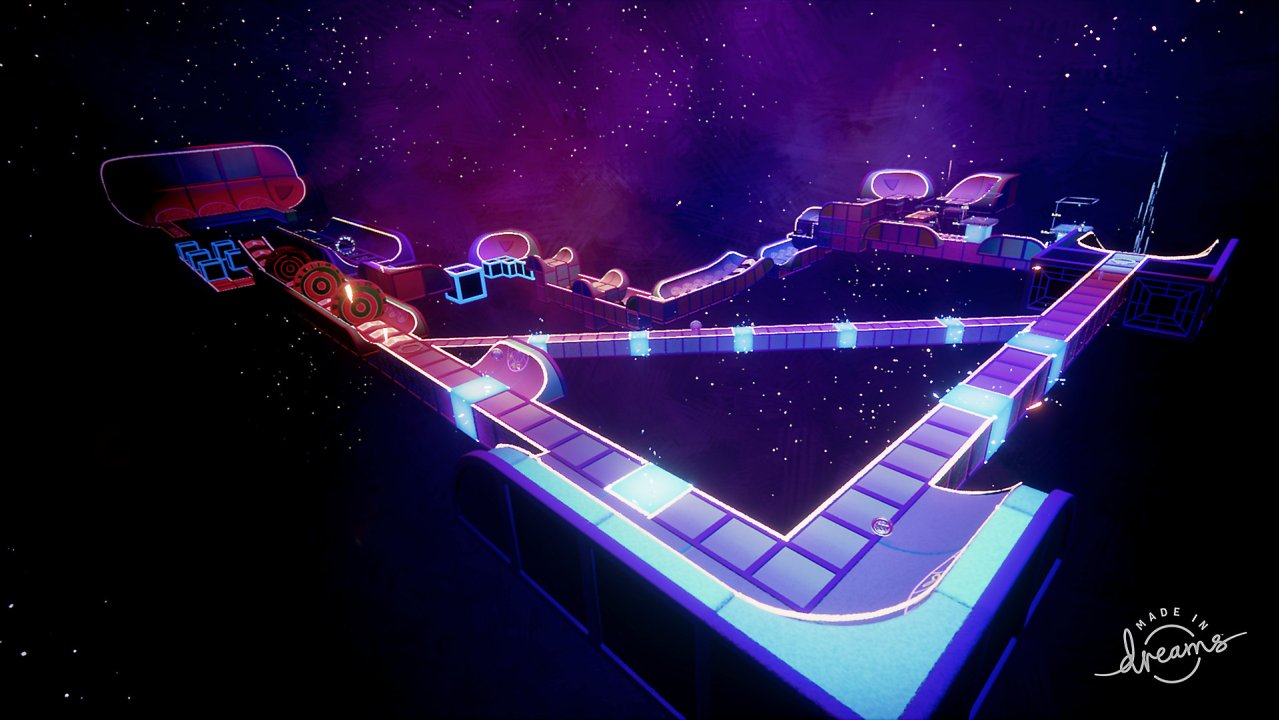 Because of the complexity of the tools and the time it takes to learn and create worthwhile games, the developers cleverly hosted an Early Access for Dreams, allowing creators to populate the content in time for public launch. However, at launch and going forward, there will probably be a dry spell of new content as the public now has to catch up and learn the tools as well, and it might be a while before we see quality content again. During the launch week, the vast majority of new experiences being uploaded are downright bland, or they are simple models or music tracks that you can't really "play". The most popular community items are either puzzles/minigames that offer lots of replay value to their inherent nature, or are very brief and mechanically limited. The Games category of creations is followed by Showcases, which are very barebones demos. And lastly, there's "Audio-visual experiences", which are basically high quality visual scenes that you can only just look at. Some of them are cool and impressive, but it's something that other creators will appreciate much more than typical players.
And herein lies the double-edged sword of Dreams. Yes, it is possible to create something interesting and unique, or try to re-create an existing game (or least its characters/visuals). You could come across a clone of Wipeout, Dead Space, a recreated room from Death Stranding, a version of P.T., and so on. But these are just imitations. It's like the process of having someone build a house out of sticks - yes, you sort of get a house in the end, but its value is in the novelty and uniqueness, not function. You wouldn't actually want to live there. It's the sort of thing that other architects would appreciate more than actual residents. This again goes back to the notion that Dreams is really meant for creators, an amazing space where they can use powerful tools to create, collaborate, and share what's possible. But there's just limited potential here for those who just want to play quality games. Not to mention, the controls are quite unresponsive regardless of the chosen genre, which further limits the mechanical complexities of the games that have been created thus far.
And what of the creators? As an aspiring designer, you could do a lot worse than Dreams. But it's a complex and not always intuitive set of powerful tools, that has hours upon hours of tutorials at launch. So the creators also face a dilemma – if you're truly serious about game design, wouldn't you rather learn a real-world toolset like Unreal or Unity? Everything you create in Dreams is locked to it; you can't take these elements and share them with anyone outside the game. As such, Dreams seems best for dreamers (pardon the pun), players who are dipping their toes in and trying to discover if they have that creative spark. It's still a big time sink to put out anything half decent, but it does work as a potential avenue to get your creative juices flowing.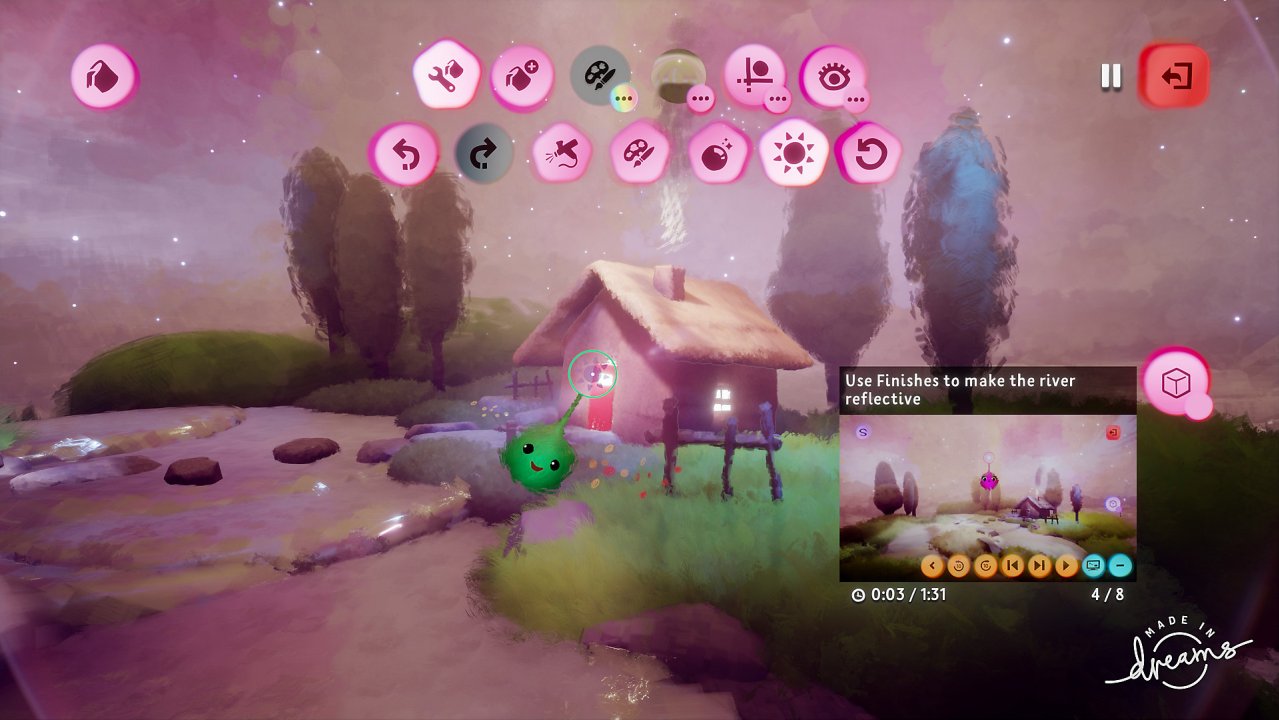 Your experience with Dreams will largely hinge on what you're looking to get out of it. Do you want to play a bunch of random, user-made content of varying quality and length? Dreams has that. If you love discovering unique experiences and don't mind wading through the slosh to get there, Dreams has that too. And of course, if you're an aspiring creator who wants a powerful set of tools and versatile sharing options to publish your works for the community, Dreams is the place to be. But if you're wanting a gameplay-focused experience, or at least something professionally made to dig into, like the LittleBigPlanet games were, then you may want to look elsewhere. Those seeking high quality and polished games within specific genres are better off picking up a proper standalone release.
Our ratings for
Dreams
on PlayStation 4 out of 100 (
Ratings FAQ
)
Comments
blog comments powered by Disqus