Game of the Year Awards 2019
We celebrate the final year of the decade with some great games

---
---
Game of the Year
Metro Exodus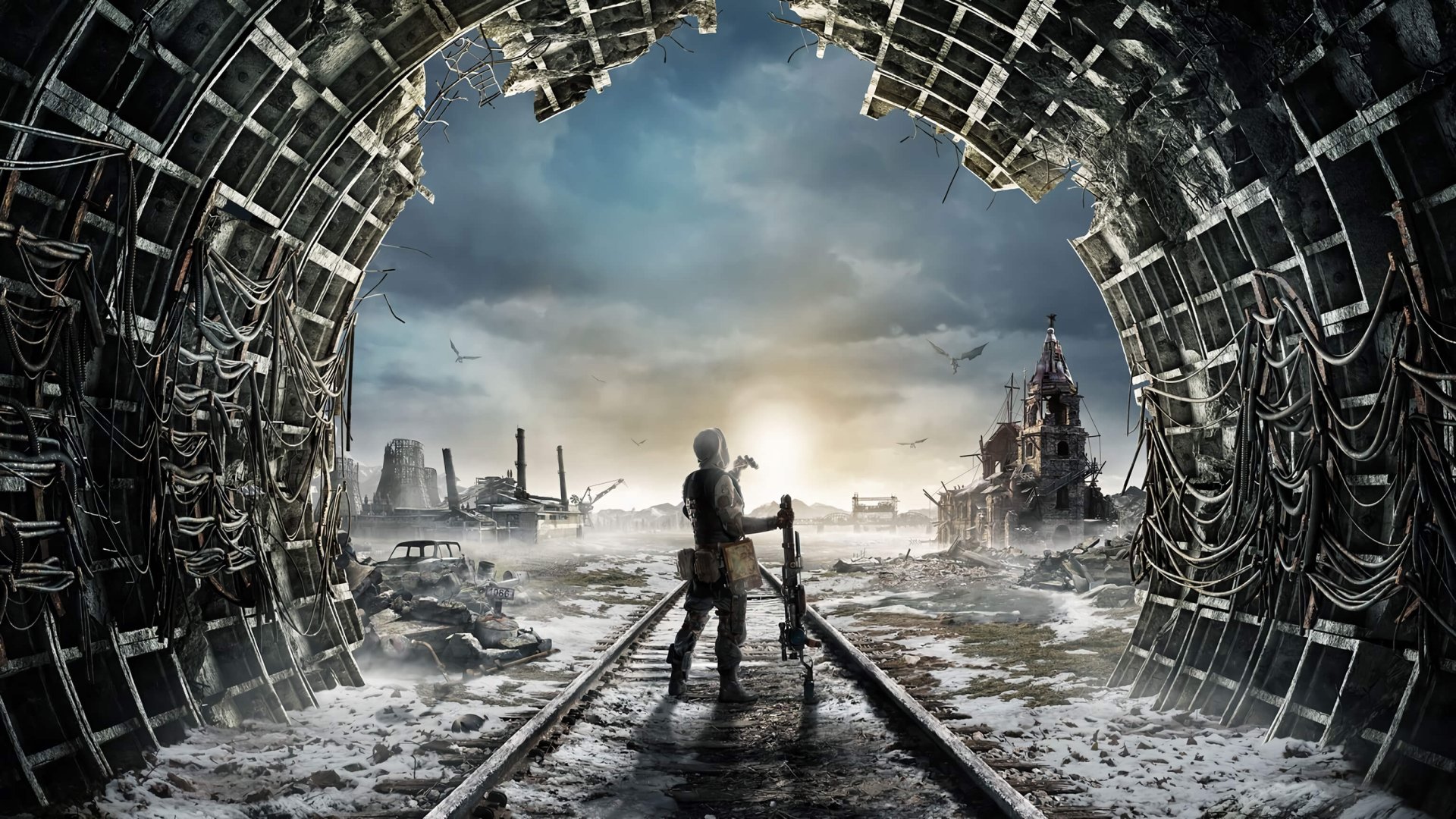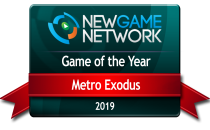 After establishing the Metro IP as a note-worthy game series with the much-improved sequel Metro Last Light, developers 4A Games opted to take a bit of a risk with the third entry, Exodus. Rather than create another entirely linear adventure to continue the story of Artyom and The Order in the Moscow underground, the team chose to go for a longer development cycle and craft a significantly larger game, with open areas to explore and a much greater variety of environments that move beyond the expected underground tunnels and bombed-out city ruins that dominated the series up to this point. That gamble has paid off, as Metro Exodus is a very strong third chapter, able to successfully build on the gameplay and design concepts honed in previous games, while making the experience more substantial and giving it room to breathe.
The mix of action, stealth, scavenging and set-pieces returns from previous games, and though most of it will feel fairly familiar to series veterans, everything has been improved. The biggest addition to Exodus is the inclusion of a few much larger open areas with a number of locations you can explore that aren't tied to the main story. Though the game is by no means an open world, you'll go through some levels that are far larger and more freeform than anything the series has seen previously. They are mostly filled with bandit camps, mutant-overrun ruins, and outposts from local factions.
Similar to the previous Metro games, most encounters with human opponents let you choose to be stealthy or get into open firefights. Stealth plays very similarly to how it did in Last Light, apart from the addition of tin cans that can be thrown to distract enemies. Sneaking around and silently pegging someone in the head with a pneumatic rifle is incredibly satisfying. The addition of a motion sensor you can put on your arm next to the light gauge is also a useful aid when trying to remain unseen. If you choose to go loud, or happen to be fighting non-human opponents, the gunplay has been beefed up, with weapons feeling and sounding punchy and satisfying, and some new additions to the classic Metro arsenal such as a crossbow make the shooting a lot of fun in general.
One of the most immersive aspects of the series has always been clever UI design, and this remains true here, with absolutely no overlay aside from the optional crosshair, and some temporary information about your remaining ammo or supplies if you reload or hit a specific button. Your wrist is valuable real-estate, with your watch indicating whether you are visible and how much time is left on your gas mask filters when moving through irradiated areas. You can also install a compass or the above-mentioned motion sensor on your wrist.
The most impressive thing about Exodus however is how well everything flows together. It transitions from sections of open exploration with light survival elements, to frantic action set-pieces, to effective psychological or straight-up horror segments. The different scenarios are generally very well balanced, and despite Exodus running for significantly longer than the previous two games in the series, and ending on a very memorable and haunting mission, I was left wanting more. Many games suffer in the pacing department when increasing in scope, but Exodus manages to pull it off by frequently changing things up and introducing new gameplay elements and ideas that keep you engaged.
Metro Exodus is a more than worthy sequel to Last Light, successfully introducing open levels to break up the more linear sequences, while also retaining the unique look, feel and incredible atmosphere that made the previous games so memorable, and it is our 2019 Game of the Year.
Honorable Mentions: Borderlands 3, The Outer Worlds, Control, A Plague Tale: Innocence, Resident Evil 2 (2019).
Thanks for joining us for this year's awards! We look forward to an exciting 2020, with the start of a decade and the arrival of the next console generation!
Comments