WRC 8 Review
Choose an alternate route
Nintendo Switch features some solid choices when it comes to racing games. However, as you begin to delve into the sub-categories of the genre, your options quickly begin to shrink. There are plenty of arcade racing titles, but if you're after something more realistic, it's down to very few selections such as Gear Club Unlimited, GRID Autosport, and V-Rally - all of which fail to impress. Not to be discouraged, developers Kylotonn have decided to port their rally game WRC 8 to the Switch. Sadly, the outcome is very much the same.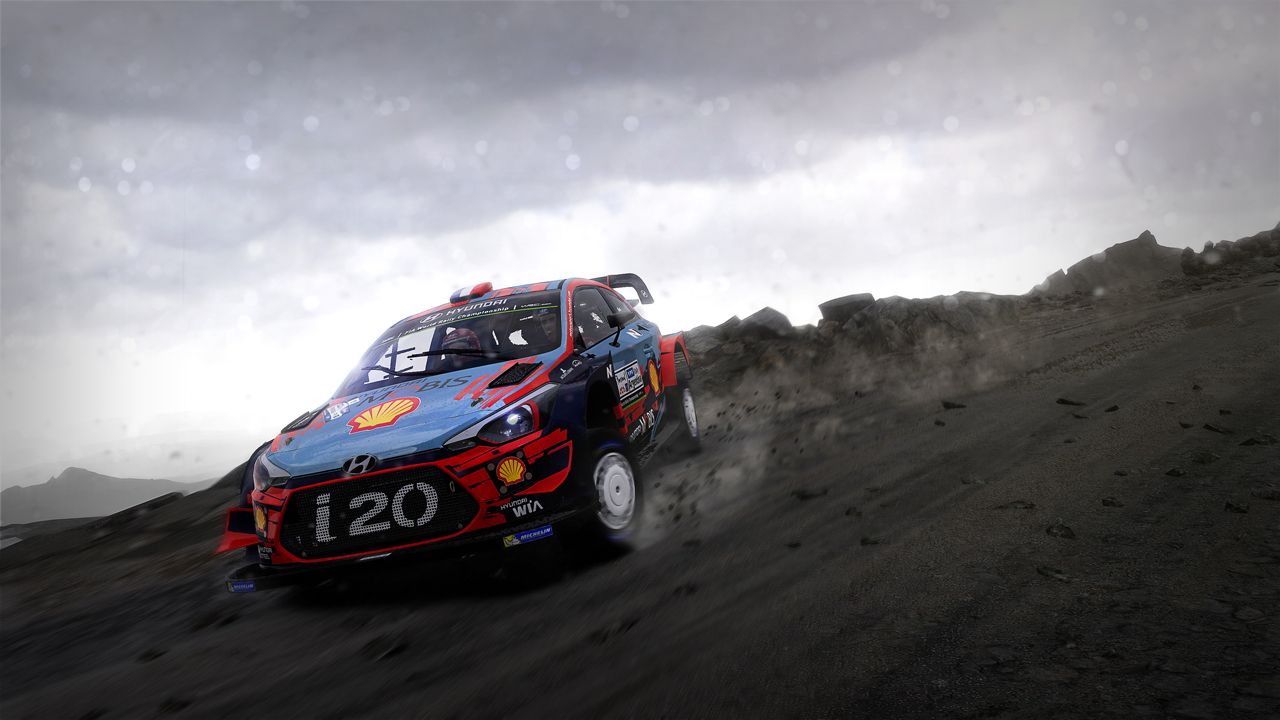 WRC 8 FIA World Rally Championship is a simulation racing game that focuses on the rally discipline. As the name might imply, this is an officially licensed product for the 2019 competition season, which means that over 50 teams and their drivers from the real world are included. Also on offer are the nearly 100 different rally stages, spanning over 10 countries, and featuring a wide variety of tracks, weather conditions, and day/night alterations. On home consoles, this series has seemingly not yet reached the popularity of its competing DiRT Rally franchise, but it certainly offers lots of content for the price.
WRC 8 includes a fairly typical career mode, where you start from scratch and try to build enough momentum through the rally season to eventually claim the podium. You can progress through the competition tiers by undertaking traditional races, but there are also optional events with sometimes extreme conditions or involving classic cars. Besides doing the actual driving, you will have to manage your team as well. In a 3D space, you can browse around the different departments, hire crew like mechanics and meteorologists, manage finances, and make tweaks to your car. You also have a research tree that is quite similar to the F1 franchise, letting you focus on areas you want to improve over the course of the season. It's all fairly typical for a modern realistic racing title, and executed on par with the rest of the field.
When it comes to the Nintendo Switch version though, while it may have most of the same content as the home console and PC versions, there are notable differences that begin to creep in once you get out onto the track. And those differences aren't for the better. Sure, this is a solid sim rally racer, and fans will appreciate brand new additions like dynamic weather. The cars handle well and the difference in power between the disciplines can be felt. However, on Switch specifically, there are issues in a few areas that make it decisively the worst version of the game.
Take the controls, for example. The Joy-Cons are not exactly robust, with tiny buttons, triggers, and analog sticks, and for a simulation game such as this, it just becomes a nightmare. As the triggers are not analog, you can never really get a feel for the cars or control your throttle/break with the desired precision. Sure, you'll get by and eventually complete the rally stages, but it's never a fun experience because the inputs lack the finesse required. Crashing in the final stretch of a particularly hard rally stage will frequently frustrate; yes, this is a difficult game, but the Switch's controllers will undoubtedly result in many mistakes at no fault of your own. This isn't really WRC 8's fault, as all racing games face this problem on the Switch, but with challenging games such as this, it becomes a bigger issue.
Having said that, WRC 8 does need to take some responsibility elsewhere. The steering on the analog sticks is not great either, and despite trying to adjust things in options, the cars still feel rather unpredictable at times and overly sensitive to inputs. It can also be difficult to see exactly where you're going, even with the co-pilot trying to help, and that's because of the game's visuals.
The Switch version of WRC 8 looks poor. There's really no other way to put it. Again, it could be a case of the hardware limitation, as other realistic racing games look quite bad as well, or it could be the case of the developers opting to keep a steady framerate. That, at least, they achieve with a decently solid 30fps to be had in both handheld and docked console modes. But the visuals are just disappointing all around - the textures, shadows, and details of the cars (including interiors) are just very low resolution. Everything looks bland and dated, like a game from over 10 years ago, and coming close to some of the textures reveals simply hideous pixels. It's even worse in handheld mode, and as mentioned, it can even result in you missing upcoming corners or obstacles on the side of the road.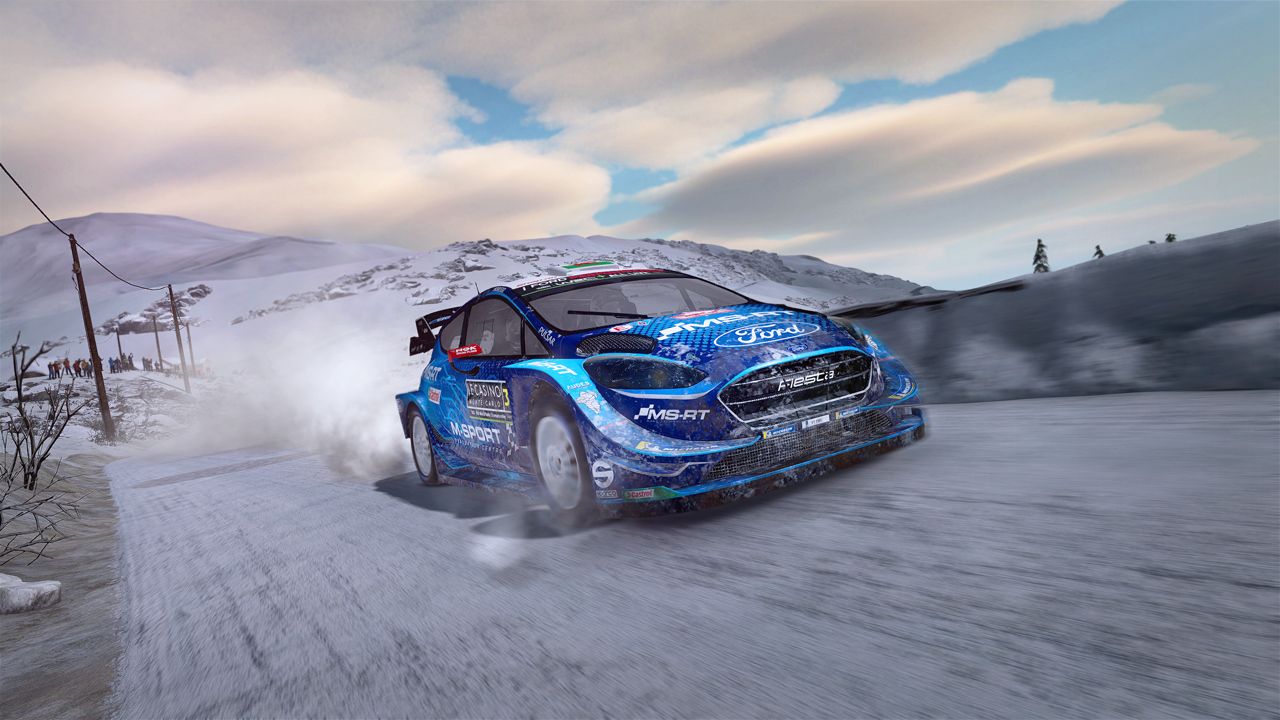 At least, the sound design fares better, as that was carried over from the home console versions without any downgrades. The cars sound meaty and the menu soundtrack is fitting. The loading times can be a little long, but overall the game at least performs well, even if it looks poor while doing it. There is no option to choose between good framerate and higher quality visuals, like for example in the Switch version of GRID Autosport.
Apart from the lengthy career mode, you can also compete in some online activities. The Switch version of WRC 8 drops direct multiplayer found on the other platforms, and instead you just have leaderboards to climb. This is probably one of the least offensive downgrades, since the nature of rally is fairly welcoming to asynchronous competition like this. But it's still a feature cut. There are ongoing weekly events where everyone tries their hand at the same stage with the same car, and this can be a fun way to spend some time and feel like you're playing against others.
Whether it's due to technical limitations, controller design, or lack of developer support, Nintendo Switch continues the hunt for its first great realistic driving game. WRC 8 was the latest challenger to step up to the plate, but the result is yet another swing and a miss. While a solid rally sim on home consoles and PC, the Switch version is a downgrade, with poor visuals, control issues, and limited multiplayer. If you want to check out WRC 8 and see how well it stacks up to DiRT Rally, definitely opt for a different platform. And if Switch is your only choice, you can give this a try, but be prepared for a lot of frustration - and not always the kind caused by difficult rally stages.
Our ratings for
WRC 8
on Switch out of 100 (
Ratings FAQ
)
Comments