Psychonauts 2 Preview - E3 2019
We get an early wild look at the upcoming sequel
It's been quite the ride for Double Fine Productions, from the infamous Kickstarter and subsequent production of Broken Age, to the numerous games created for the Kinect in the now defunct Summer of Arcade. If you go back and look through the Double Fine catalog it's not overly impressive, but it is diverse. One thing that you could not have accused the studio of doing in recent years is playing it safe. That's what makes Psychonauts 2 so interesting. In some ways, Psychonauts 2 feels like Double Fine giving their fans the game they always wanted. In other ways, it is definitely brave to make a sequel to a game that was a commercial failure. Despite the passion of the game's fans, that passion didn't equal into impressive sales.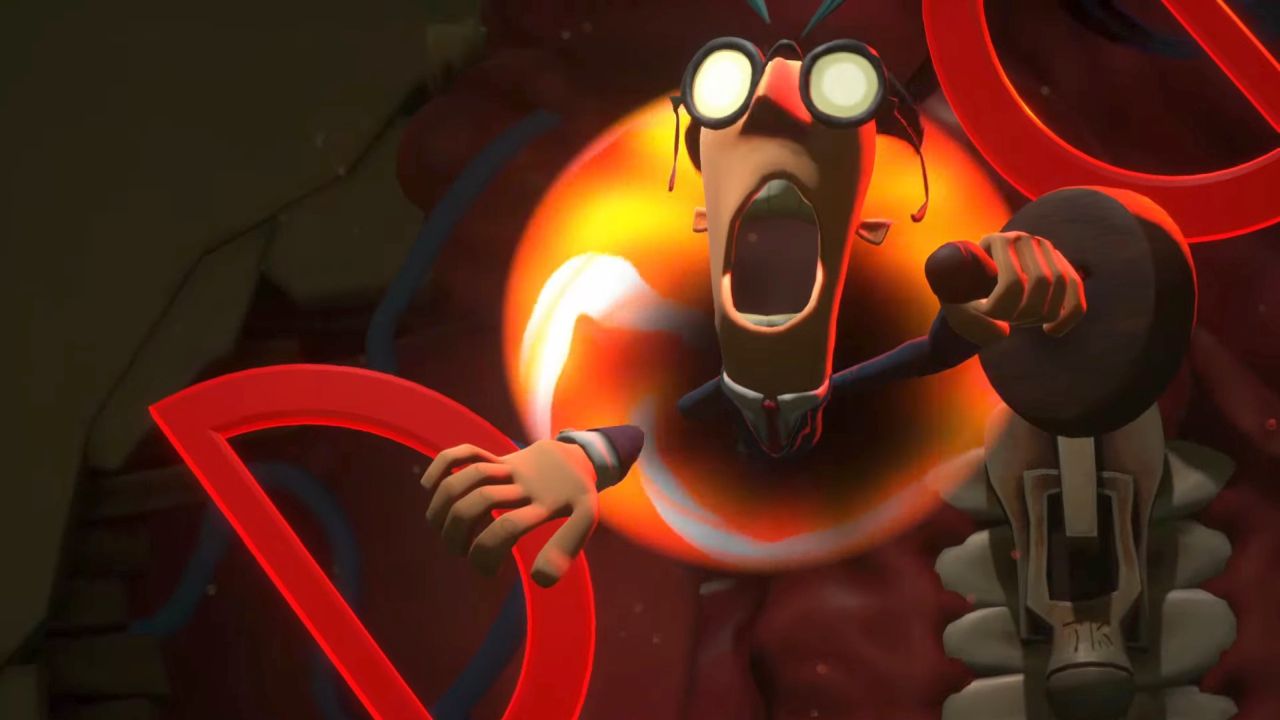 Having secured its initial funding from the crowdfunding platform Fig, Psychonauts 2 was going to be published by Starbreeze Entertainment, but as announced at E3 2019 Microsoft has purchased Double Fine, which makes the ending to our story all the more bizarre. But I'm not here to talk dollars and sense, let's dive into what we saw at Double Fine's E3 presentation for Psychonauts 2.
For the uninitiated, Psychonauts tells the story of "Raz" Razputin, the son of circus performers who runs away to join the Psychonauts, a group of spies with psychic abilities and a way to explore the minds of others. This leads Raz to a summer camp that is actually a secret training facility. Battling alongside the Psychonauts, Raz proves his worth to be among their ranks. At the beginning of the demo though, we find his new gig not so illustrious. Raz largely appears to be stuck behind a desk, pushing papers, and it's clear during his talk with his friend, Lili, that he would rather be out in the field.
He's about to get his chance. The Psychonauts believe that one of their members, Doctor Loboto, is working for someone else. So, in order to get Loboto to reveal his true boss, they award him a vacation on the condition he gets his boss to sign the release form. This leads to Raz having to follow Loboto in an attempt to get the doctor to reveal who he's working for.
Diving into Loboto's subconscious proves to be dangerous work. Loboto realizes what is happening, and suddenly the world becomes a gross puzzle of dental work, filled with strange combinations of teeth and gums that act as floors, walls, and doors. Raz navigates his way through this strange oral labyrinth until he finds the cowardly Coach Oleander. Coach and Raz are attacked by Censors, enemies from the first game who shuffle toward you while saying a comically droll, "No."
Raz handles the Censors as the Coach pretends to find a way out, but mostly saves his own skin. After the Censors are gone, the Coach hurries off. The aesthetic is definitely in keeping with Double Fine's kooky and psychedelic art style. Everything is strangely proportioned and surreal - fans are sure to love it.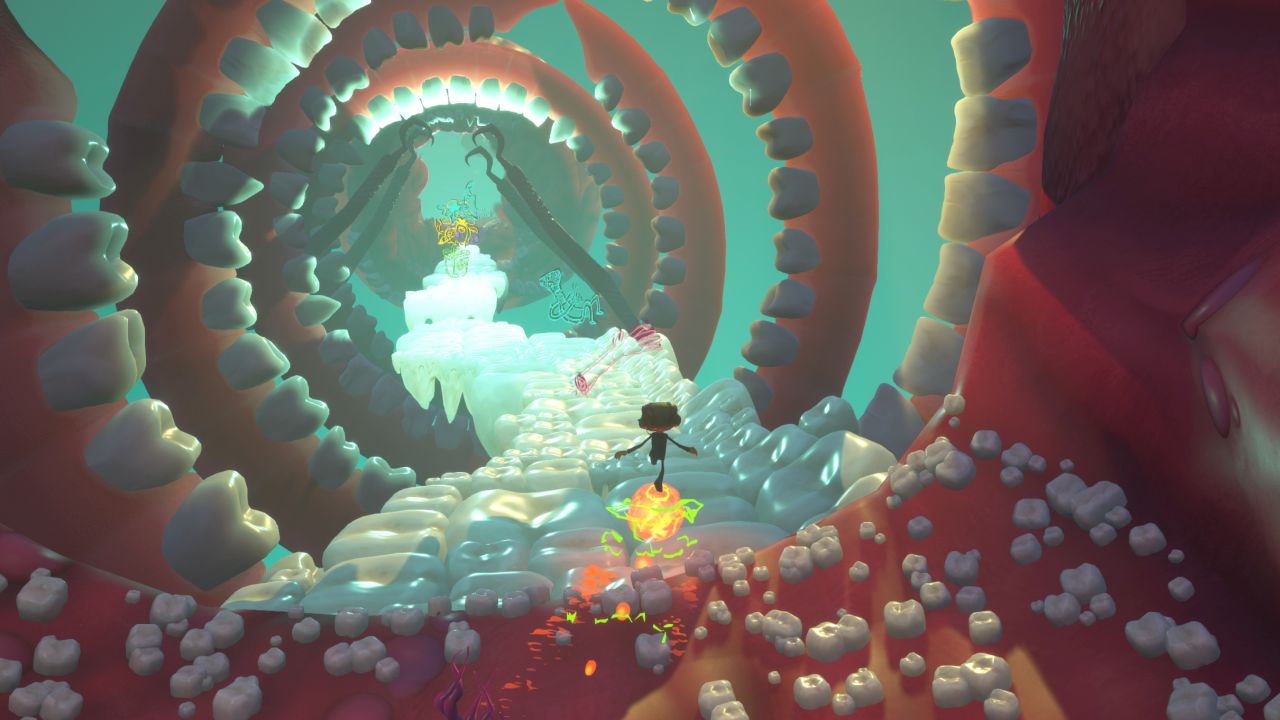 Raz soon stumbles across the aloof Sasha Nein. He's being beaten up, and Raz quickly saves him. More enemies attack and Raz is again forced to save Sasha's life. The doctor's strange mental dental construct is washing out its mouth and the water knocks Sasha and Raz back to where Raz was before.
Sasha points out a new enemy - a Doubt, flying foe that carries weights which can be used to bash players. Sasha asks Raz to fight them, which he does while Sasha looks for a way out. He doesn't find one, but Raz then points out a golden door. It's then that two flying teeth, Ricky and Franky attempt to steal the door, but Raz fights them off.
Sasha sends Raz off on his own, but he quickly stumbles upon Lili. Lili makes fun of Raz's water phobia, and he reminds her that it's "not a phobia, it's a curse". She has found her way into a series of posters that litter Loboto's mind. These posters warn against snitching and Lili thinks getting rid of them will help them turn Loboto. Raz uses his ability to create flames to burn the posters. After discovering a hidden room, Raz presses forward, while Lili continues to burn the rest of the posters.
Raz confronts Loboto, who runs away. Raz gives chase through his own mental construct. Loboto screams that he's sorry. Things start to get really surreal, but also funny. It's a goofy sense of humor.
Lili teams back up with Raz as he is forced to fight a new enemy: Regrets - sludge-like creatures that explode when burned. All the different enemies descend on Raz who fights them off while Lili looks for a way out. They confront Loboto again who banters with Lili before running away.
Raz finds himself falling, but to the rescue comes the tall and self-assured Milla, who reminds Raz how to levitate, ensuring he reaches the ground safely. Milla and Raz begin to search for Loboto, but first have to fight off a group of enemies. Raz worries that the mission is getting out of control, but Milla says that all adventures have an element of chaos.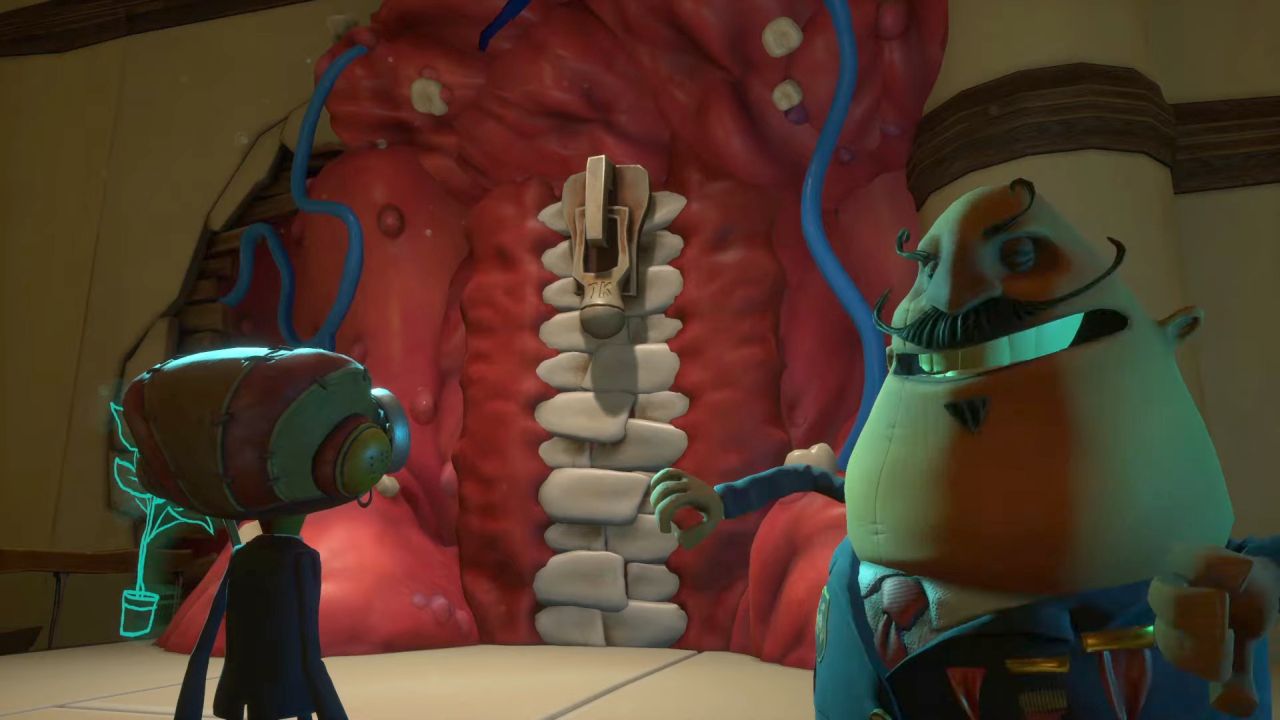 Raz and Milla get separated and Raz then loses contact with the whole team. Raz again spots Loboto and gives chase, battling through more enemies before coming to a strange and ominous building. Raz enters the odd-looking house that is dark and foreboding, and finds Loboto babbling with a shadowy, sinister creature who warns him of someone worse. Loboto promises to be quiet and screams in horror as the creature he was warned about hideously shrieks and our demo ends.
I'm sure that in the years since the original Psychonauts and their vastly interesting collection of games, Double Fine has grown a ton. Hopefully, Psychonauts 2 can deliver on their modern vision of what a game can be. What I saw of the demo looked fun and bizarre - which, I'm sure, will be good news for fans. Psychonauts 2 is planned to launch on PC, PlayStation 4, and Xbox One in 2020.
Comments