Evil Genius 2 Preview - E3 2019
We get an early look at the devilish base management sequel
You'd be forgiven if you've never heard of Evil Genius before this year's E3. Launching in 2004, the lair builder received generally favorable reviews, but nothing that really caused the game to become anything more than a cult classic. The studio that made the game shuttered the next year and while the game remains on Steam to this day, it's largely been forgotten.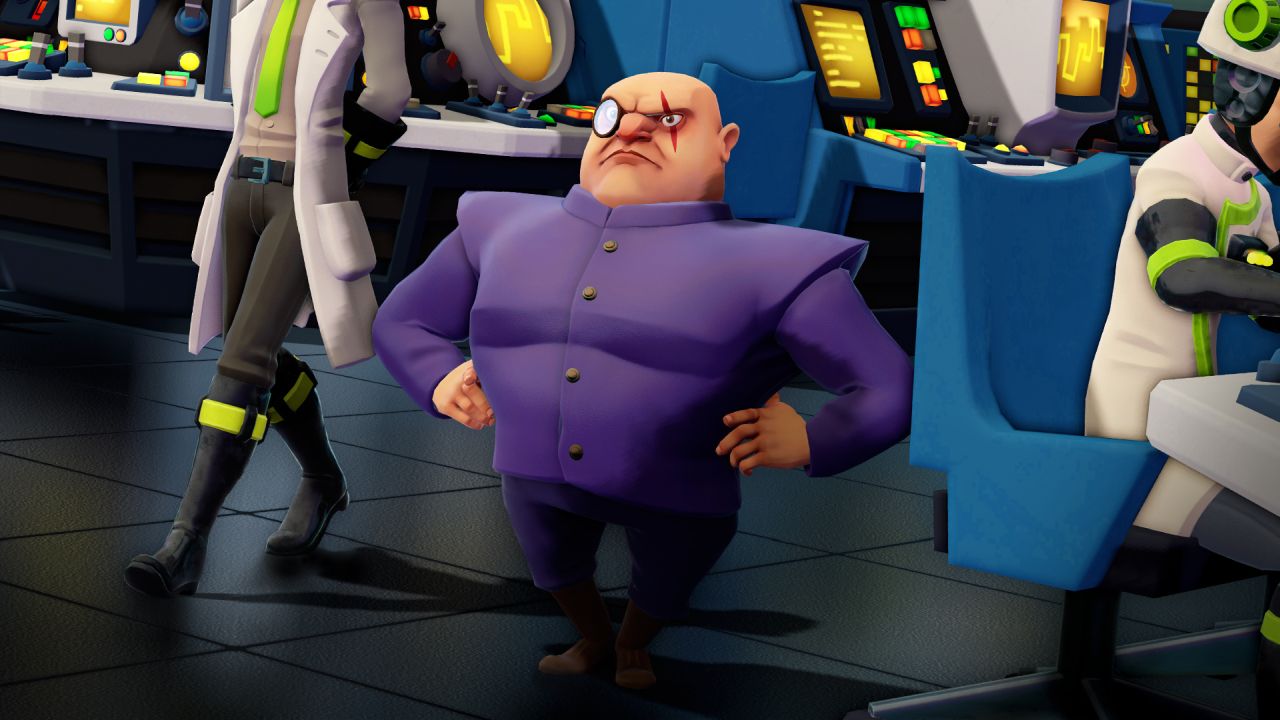 That is until last week when Rebellion revealed they were making a sequel to the sci-fi lair builder - keeping much of the old game's style while adding new mechanics and characters. Rebellion said they wanted the game to be something that allowed players to choose what kind of evil genius they wanted to be, picking one of four characters and then holing out a mountain to build a lair.
Each of the four characters is unique. They each have their own troops and their own campaign. During our hands-off demo, we saw Maximilian and Red Ivan. Red Ivan was a henchman in the first game, who has been elevated to his own character. Boasting the aesthetic of a dictator, he values muscle and brute strength. Maximilian is a character returning from the previous game and very much looks the part of evil genius; the guy would be right at home in a Bond movie, stroking a white, long-haired cat in his lap. There are four phases to the gameplay in Evil Genius 2: building, training, defending and dominating.
On top of picking your character, you also get to pick from a selection of islands on which to build your base. The kind of island you choose will affect the layout of the base, the cover operation you use as a front to hide your criminal activities, and your position on the world map. In our demo, the cover operation is a casino. Below the casino is a barracks for the minions, a super serum room that can beef up your troops, another room where you can brainwash enemy agents, and a rec room where your minions can entertain themselves playing video games.
There are a few types of minions. First, there are the basic minions who are generalists that can do a variety of jobs. Next is the biologist who helps expand the science tree, basically your evil R&D department. Then there is the valet who specializes in deception and helps run the cover operation. Lastly is the hitman who can be used in combat. Above all of these minions are henchmen who are powerful characters that you can recruit through takeovers or by wooing them to come work for you.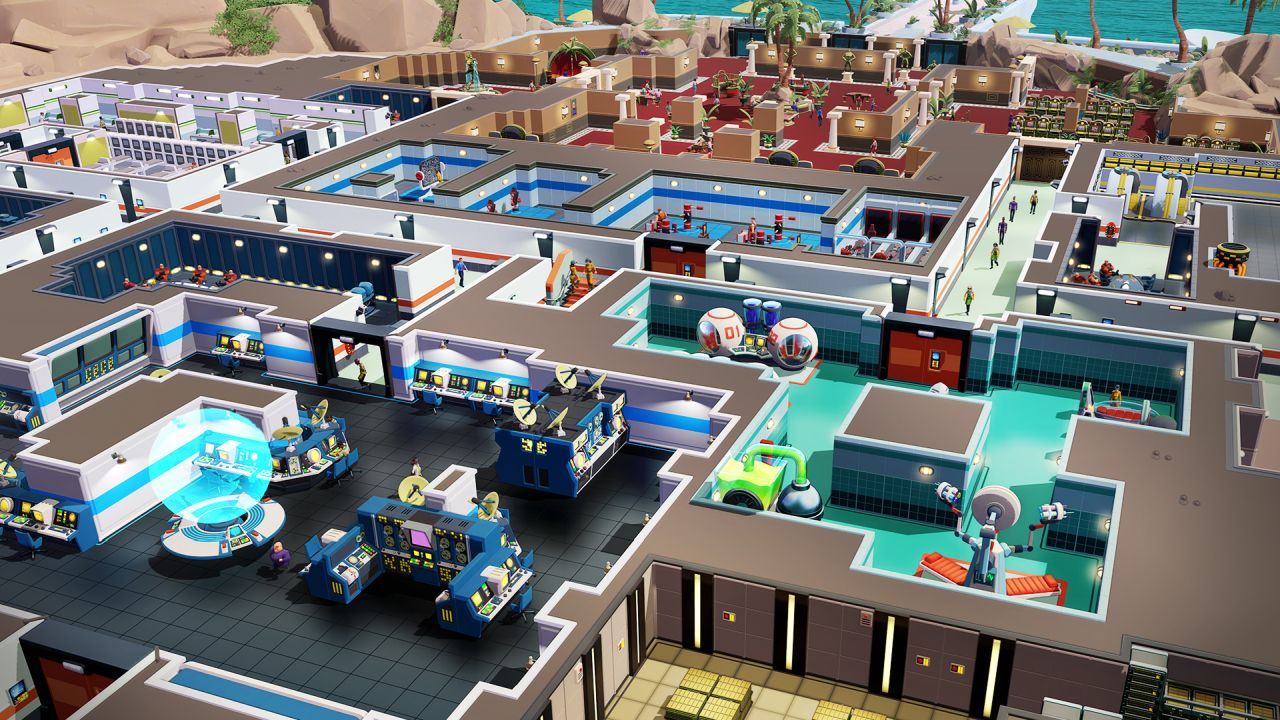 Battling against your evil empire are the Forces of Justice. This is the law enforcement team that employ super agents to fight your henchmen and try to take down your evil operation. To defend against these super agents, you'll need to build a network of traps to defend your lair. While your base is like a manufacturing plant, there is also a world map. Players use this map to send out henchman to bring back materials.
With the basics down, we start our demo by taking a tour of the island, observing the tourists in the casino cover operation. Things seem quiet right now. There are mercenaries training to be martial artists and we're told that the character you play as affects the effectiveness of your troops. The way Rebellion talk about the minions is fun. They comment on where they should be and what they should be doing, describing the internal life each one has.
They need to have their own AI because you can't directly control the minions. The only thing that you have direct control over is your character. That character can give a command and your minions will need to organize themselves to get things done, but they'll do it in the way they determine is best. If you're concerned about a specific threat, you can assign henchmen to directly deal with it.
On top of their AI, minions also have a trait system. Rebellion points out a minion with the "lazy" trait. If you don't like the minion or the traits they have, you can always have your character kill them - a rather direct approach to the problem. Rebellion really wanted to put a lot of emphasis on design freedom in the game, so they've included a building tool. Players can build rooms within rooms, shape rooms as needed - really anything you want.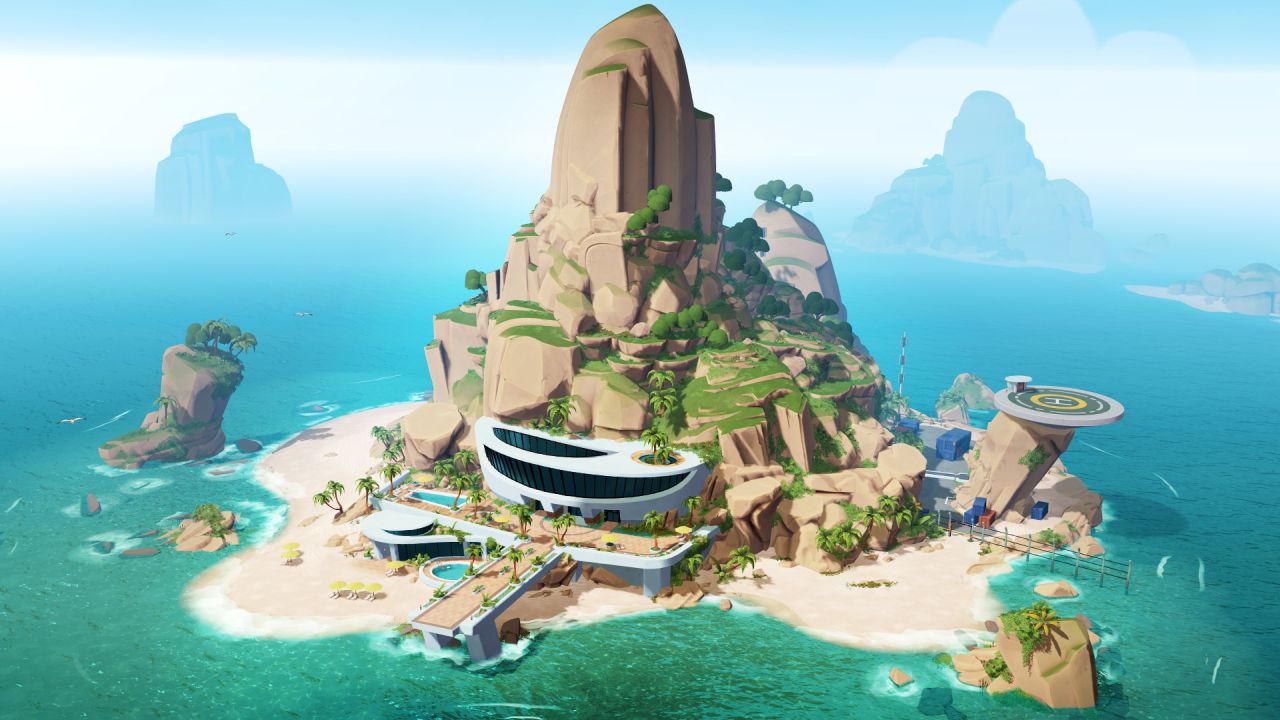 I couldn't help but get a little swept up in Evil Genius 2. I don't know if it's the kind of game that one can get too excited about, but it does kind of feel like video game soul food. I could see myself spending hours training minions, perfecting my cover operation, assigning henchmen to operations outside of my lair, and doing away with pesky intruders. While you might not remember the first Evil Genius, this sequel might just get you in the mood to take over the world. Evil Genius 2: World Domination is coming to PC in 2020.
Comments