Pokemon Sword and Shield Preview - E3 2019
We get a first look at the upcoming mainline Pokemon game
When I think of Pokémon, my first memories are standing under a tree at a Little League game, playing Pokémon Red on a grimy Game Boy, the hot July sun beating down. A friend sitting next to me is talking about who they've caught and what wild Pokémon they are encountering. The next memory I have is of the hours spent in front of the TV after school, snacking while watching Ash, Brock, and Misty journey their way from gym to gym, battling trainers and dealing with Team Rocket along the way.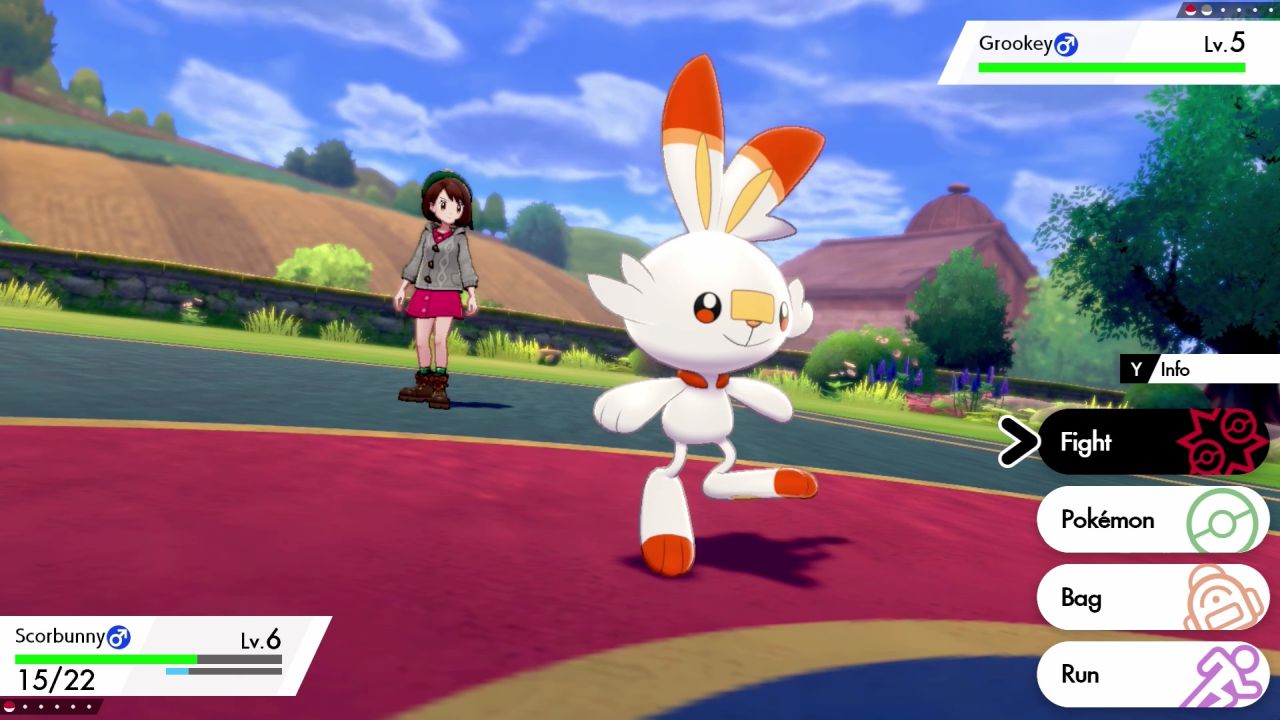 Pokémon almost feels like Power Rangers at this point, a 90s property that has been running for twenty years, rising and falling through the zeitgeist time and again, with diehard fans being there every step of the way. However, with the launch of the Switch, past and present fans of the series have a new reason to be excited. No longer would the series be relegated to the handhelds system, instead it would be coming directly to console. We got a taste of what that would look like in Let's Go Pikachu and Let's Go Evee, but Pokémon Sword and Shield feels like the real game we've been waiting for.
My time with the game was spent in the water gym. I'm told that to beat the gym, I'll need to battle multiple trainers and complete a puzzle of switches to progress to the gym leader where my abilities as a Pokémon trainer will be truly tested. I've been given a series of mid-range Pokémon to help me out, which included all three of the starting Pokémon - Grookey, Scorbunny, and Sobble. I've also been given a few others such as a sheep-like Pokémon called Wooloo, an armored bird called Corviknight, and (my personal favorite) an electric corgi-looking guy called Yamper.
I run into a couple of battles as I work my way through the puzzle. The first trainer uses a Vulpix, which is easily handled by my Sobble, especially when I use my Water Pulse attack. The Water Pulse does serious damage to the Vulpix and I easily win the fight. The next trainer sends out a grass-type Pokémon called Gossifleur. Sobble doesn't give me much of an advantage with this Pokémon, so I figure it might be worth it to give Scorbunny a try. Gossifleur uses its Leaf Storm on my Scorbunny, but it doesn't do significant amounts of damage. I retaliate with Scorbunny's flame charge, which makes quick work of the second trainer.
When I'm not battling trainers, I'm working my way through a puzzle where I use colored buttons to switch around waterfalls that block my way forward. There are yellow switches that control waterfalls over yellow sewer grates, red switches control waterfalls over red sewer grates - you get the idea. It starts out pretty easy, but when it comes to opening up the final path it takes me a minute or two. Finally, I figure out the right combination of buttons and proceed to the battle with the gym leader.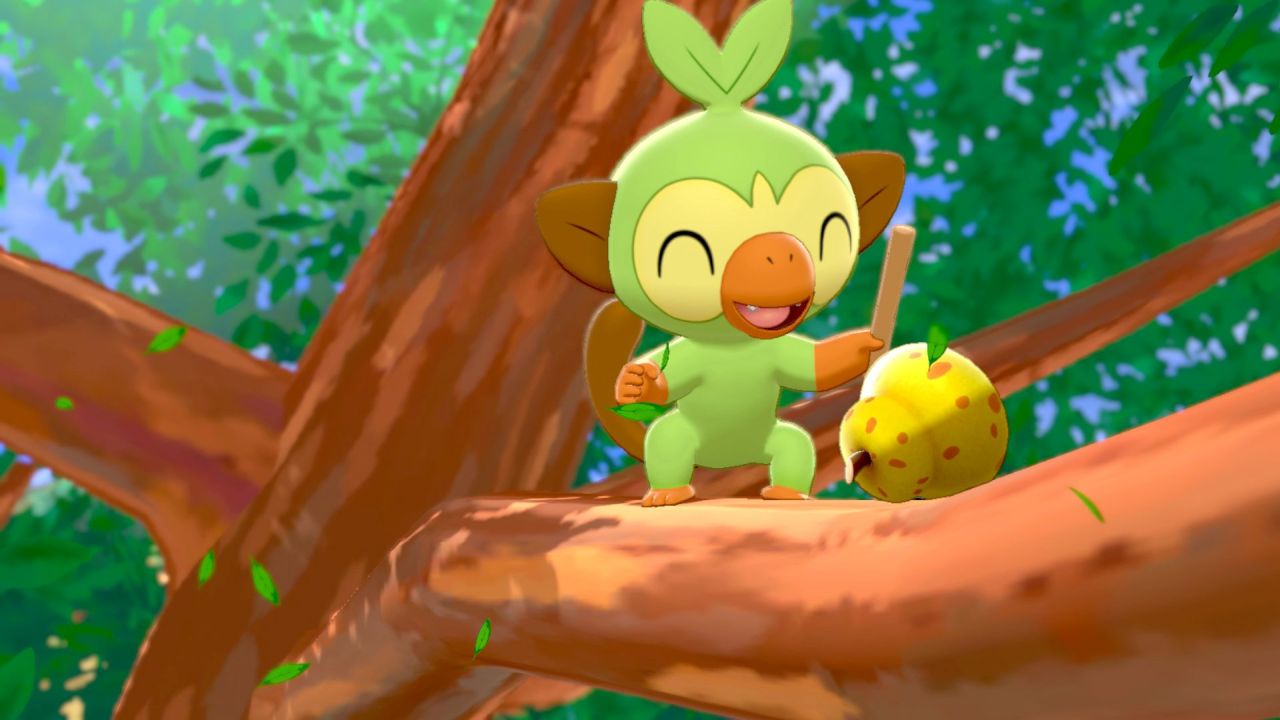 The gym leader's name is Nessa. Her aesthetic is a blast of style, from her shorts and crop top to her bright blue eyes. With a streak of blue in her hair and attitude in her walk, she's the kind of Pokémon trainer you couldn't quite capture the essence of in previous games. Everything about her is flashy and stylish. I find myself actually intimidated by her command of the arena and taunting dialogue.
While the design of the characters seems strong, I have to say that in my short time with Pokémon Sword and Shield, I wasn't blown away by the graphical upgrades of the game. The camera was still fixed, and for the first console entry of the main series, it didn't quite deliver the visuals I was hoping for. Maybe that will change when you get out in the Wild Zone or explore the towns, but I'm hesitant to say that the game is showing off the true power of the Switch. There were some battle animations that I did quite enjoy, but nothing blew me away. That being said, stepping into the arena does finally feel like the kind of set piece you would expect from a Pokémon game. So there are some things that impressed me, but I was hoping for more.
As I enter the area, there's a nice sweeping camera pan that gives me a sense of scale for the stadium. It's a little strange that all these people have been waiting on me to finish a series of waterfall/button puzzles before seeing the big match, but it's still a fun and appropriate setting for a battle with the gym leader.
My battle with Nessa starts; I send out Scorbunny and she sends out her own Pokémon. I quickly switch over to Yamper and even though I'm unlucky on a couple of attacks that miss or aren't as effective as anticipated, Yamper is still able to defeat her Pokémon. Nessa then brings out the big guns, specifically a Pokémon that is a hybrid between water and rock, named Drednaw. On top of that, she uses a new ability called Dynamax to turn Drednaw into a giant.
The Dynamax ability is a bit of a game-changer. It's a player-controlled way to power up your Pokémon, and you'll have to try and anticipate when opponents are going to use it against you. It was suggested that you save it to make you Pokémon extra effective, but Nessa proves it can also be used to turn the tables on an unfavorable matchup. After using Dynaxmax, Drednaw was able to quickly take out Yamper, though Yamper would have a slight advantage when they're the same size.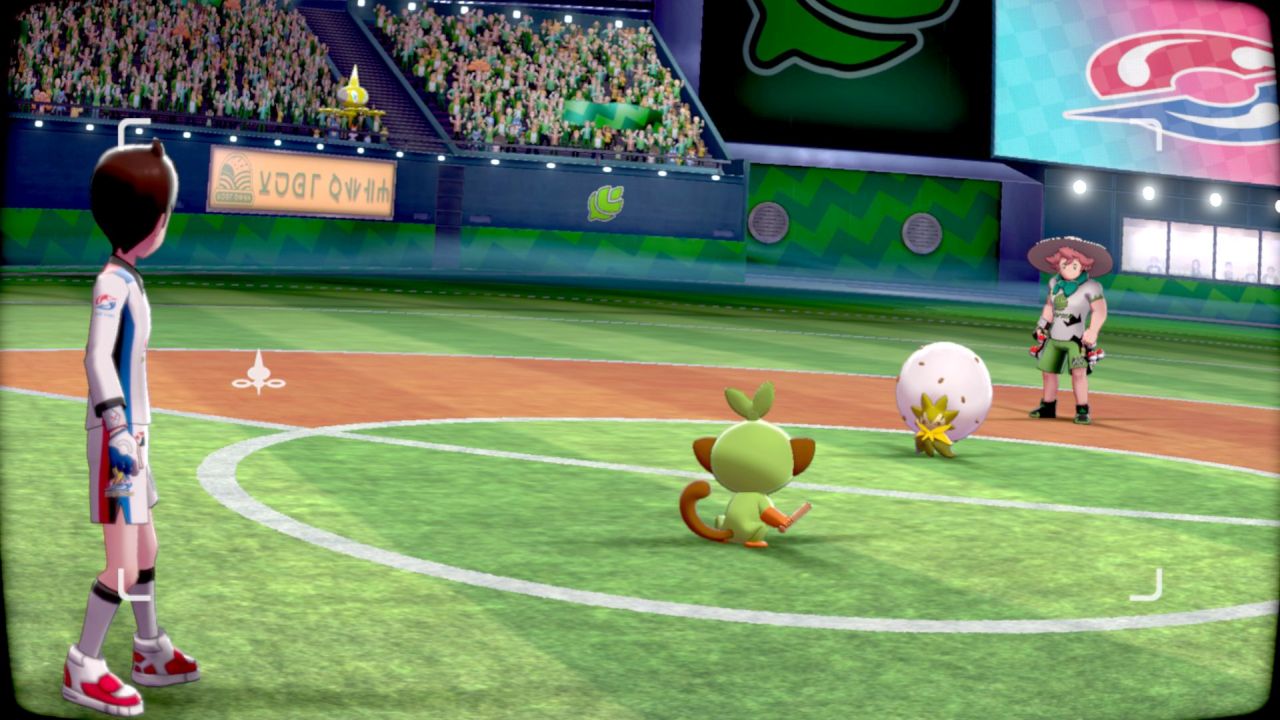 I respond by choosing Corviknight, and immediately use Dynamax. When in Dynamax the Pokémon have different attacks that have their own unique animations. I also have an advantage here because Dynamax can only be used once during a fight and only lasts for three rounds, so since Nessa played it first, the Drednaw shrinks back to regular size after two rounds, while Corviknight remains in its larger form. I'm just about to unleash the final blow with Corvinknight when the demo ends.
While I'm not sure that Pokémon Sword and Shield will feature the graphical upgrades that I was hoping for, it's clear that there is still some nice tweaks to both the aesthetic and the gameplay that will certainly help it stand out from previous Pokémon entries. Pokémon Sword and Pokémon Shield will launch November 15th on the Nintendo Switch.
Comments
blog comments powered by Disqus