66
Reviewed on PlayStation 4
Dragon Ball Z: Kakarot Preview - E3 2019
Dragon Ball Z franchise looks to expand with an action RPG
While there's been no shortage of videos games based on the popular Japanese anime television series Dragon Ball Z, the brand has only finally broken into the mainstream gaming scene a few years ago. And it was the most direct and obvious adaptation – the fighting game genre – that helped propel the series to the forefront. With this newfound momentum, Bandai Namco hopes to keep the franchise going by expanding its scope. As such, the next major release is going to be the newly revealed Dragon Ball Z: Kakarot, an action-RPG that wants to help players experience this fictional world with an expanded perspective.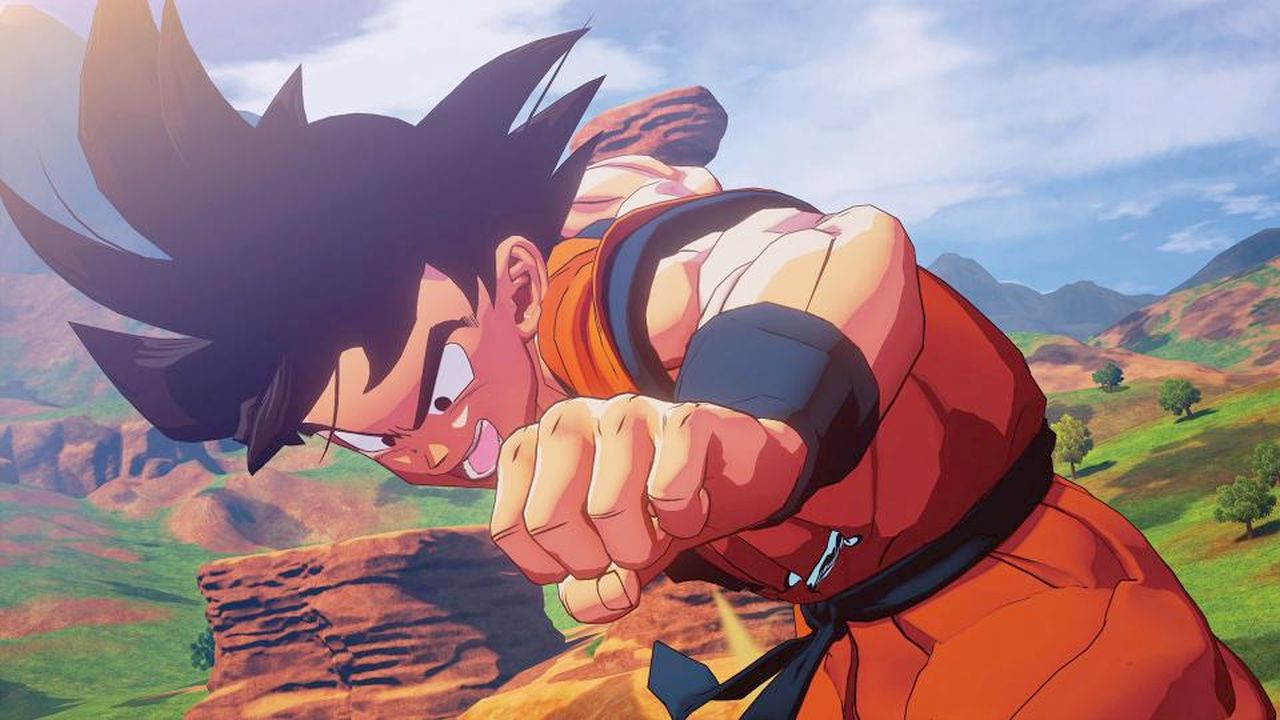 The new title, developed by CyberConnect2, wants to bring the Dragon Ball Z story to the masses. In this title, you'll be controlling Son Goku, born with the name Kakarot, hence the title of the game. The goal is to let players relive some of the most memorable moments in the franchise's story, from the big fights to the smaller character interactions that the hardcore fans will appreciate. This means that, as in the manga, Goku will often be overpowered by his opponents, and those moments will be re-created as you face off initially powerful and high-level foes with bigger movesets. At E3 2019, we had a chance to explore a section of this new game.
The premise of the demo saw Goku team up with Piccolo, chasing Raditz who had recently defeated them and made his escape with Goku's son Gohan. Taking control of Goku, we were able to freely fly around a section of the open world called East Ravine. Taking a moment to look at the map, we could see the typical RPG markers – main story, side quests, fishing spots, resource locations, and so on. Flying controls were easy and straightforward, and Goku could land with the push of a button. Dragon Balls hung in the air, giving you a reason to take to the skies – besides the obvious faster traversal across the vast terrain. While deciding on a course of action, Bulma would chime in over the radio and advise us if a cave worth exploring was nearby.
We decided to investigate a nearby side quest, given by Eighter. He tells us of some robots that have been harassing the locals, and asks us to take care of them, for a reward that consisted of XP and some materials. The dialog for side quests does not appear to be voiced, but main story interactions are. Goku agrees, and we fly over to the marked spot. There, the robots lie in wait, so we get into a tussle. Fighting while mid-air is surprisingly straightforward – Goku's ranged attacks all hit the locked-on foe, as long as they don't move/dodge. When going for melee, Goku automatically closes the distance as best he can. Whaling on enemies certainly looks cinematic and weighty, just like you'd expect to see in the show. If you land a combo, the enemies get knocked back, and slam into the ground if it's nearby, producing the same splash effects as you'd see on TV. Clearly, like last year's FighterZ, DBZ Kakarot is going for the same high level of visual authenticity.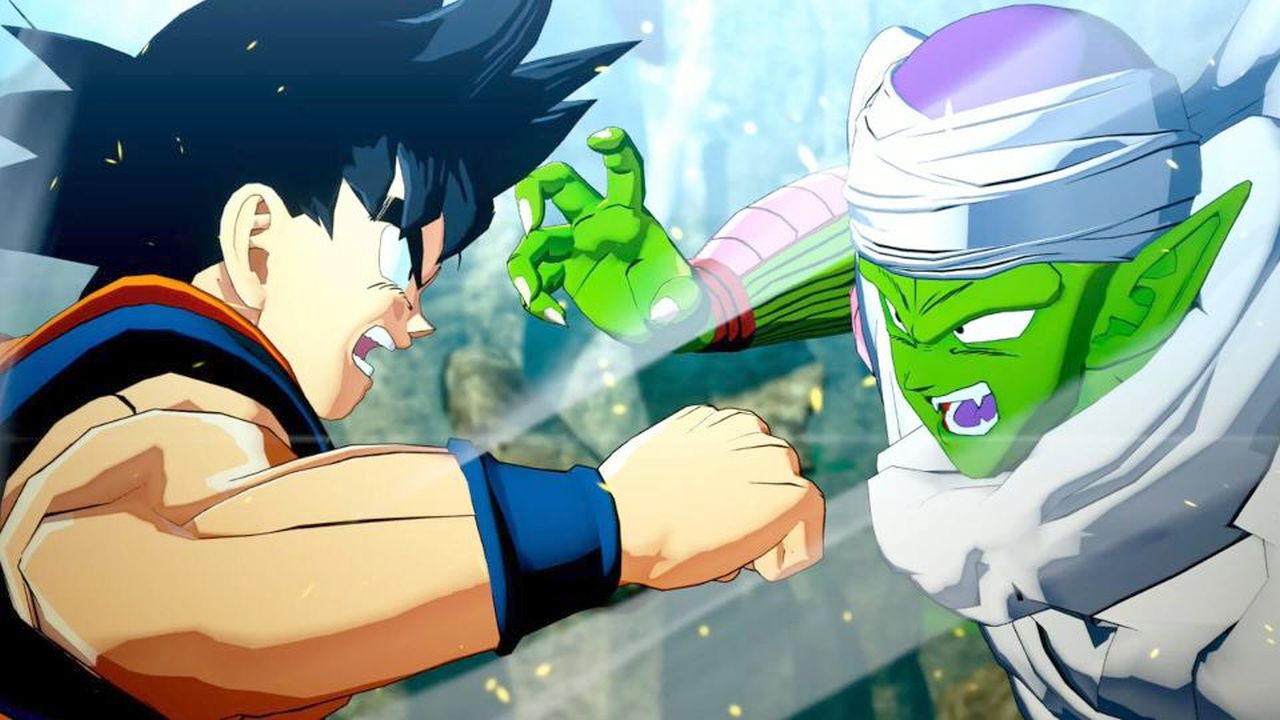 Defeating the robot group is fairly easy, and we try out the various moves available to Goku. Basic ranged/melee strikes are joined by Super attacks, like Kamehameha, Body Blow, and Meteor Smash. To avoid incoming damage, you can guard or dodge. Before engaging, players can use Ki Sense to scope out the enemies and check their power levels, as to avoid nasty surprises.
With the side quest complete, Goku levels up and feels ready to take on the demo's boss, Raditz. We fly over to his location and begin the encounter. Raditz has Gohan trapped in a crater, so of course we must free him and defeat our nemesis. The first section of the battle goes easy enough – Goku lands plenty of hits, and either dodges or blocks most of incoming blows. As the developers promise, the battle moves all around a huge part of the open world, with no invisible walls to interrupt the action. Having removed one of Raditz's many health bars, a cutscene plays where Piccolo decides that to claim victory, he must execute a special attack. This leaves Goku in a one vs one fight with Raditz, and things get tough. As much as we try, the incoming blows come too quickly and do a ton of damage, putting Goku on the ropes. Even as we remove health bar after health bar from Raditz, he doesn't yield. Goku eventually falls, and we only have a few moments to try again before the E3 demo forcefully quits as the time limit expires.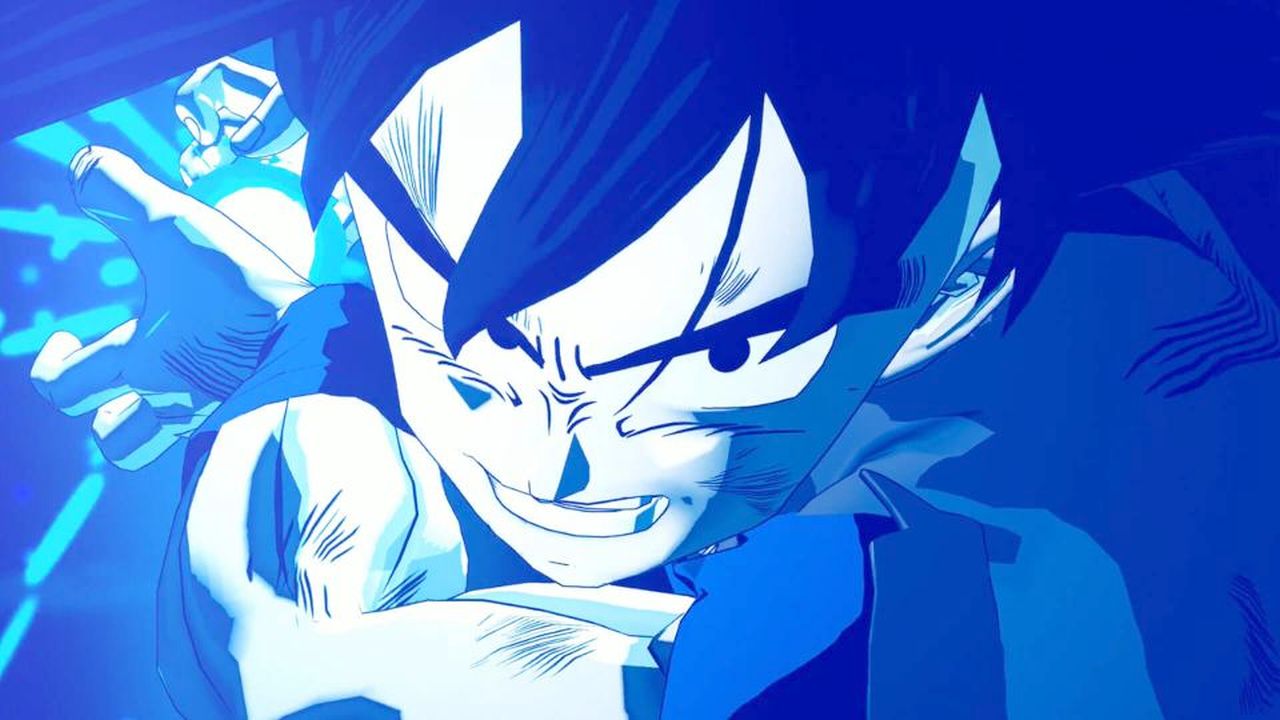 While Dragon Ball Z: Kakarot is visually incredibly similar to the TV series that it's trying to recreate, our time with the game left a few doubts. The RPG elements in the demo were very generic and didn't really inspire any originality. The gameplay, while action packed, was at times too overwhelming. The camera has a tendency to constantly change angles when you're getting hit – from far third person to over-the-shoulder, which is very disorienting. That's in addition to the overabundance of visual effects filling the entire screen, making it difficult to see what's happening. On the other hand, the game world landscape was extremely barren of structures, natural or manmade.
Perhaps these elements will be fine tuned in time for launch, and we'll have a rather full featured DBZ RPG on our hands. We'll have to wait until 2020 to find out, when Dragon Ball Z: Kakarot is scheduled to launch on PC, Xbox One, and PS4.
Comments
blog comments powered by Disqus