Sniper: Ghost Warrior Contracts Preview - E3 2019
The sniping series looks to re-focus with its next entry
Forza vs Gran Turismo. Street Fighter vs Mortal Kombat. PES vs FIFA. There are plenty of big, long lasting rivalries between rival gaming franchises, across all genres. But some chart bigger battlegrounds than others. Some are fought in silence, vying for player attention in a very niche genre. One such example is the competition between the Sniper: Ghost Warrior and Sniper Elite franchises. The two series have been trying to one-up each other for the past 10 years, with the Sniper Elite franchise arguably taking the lead in recent years.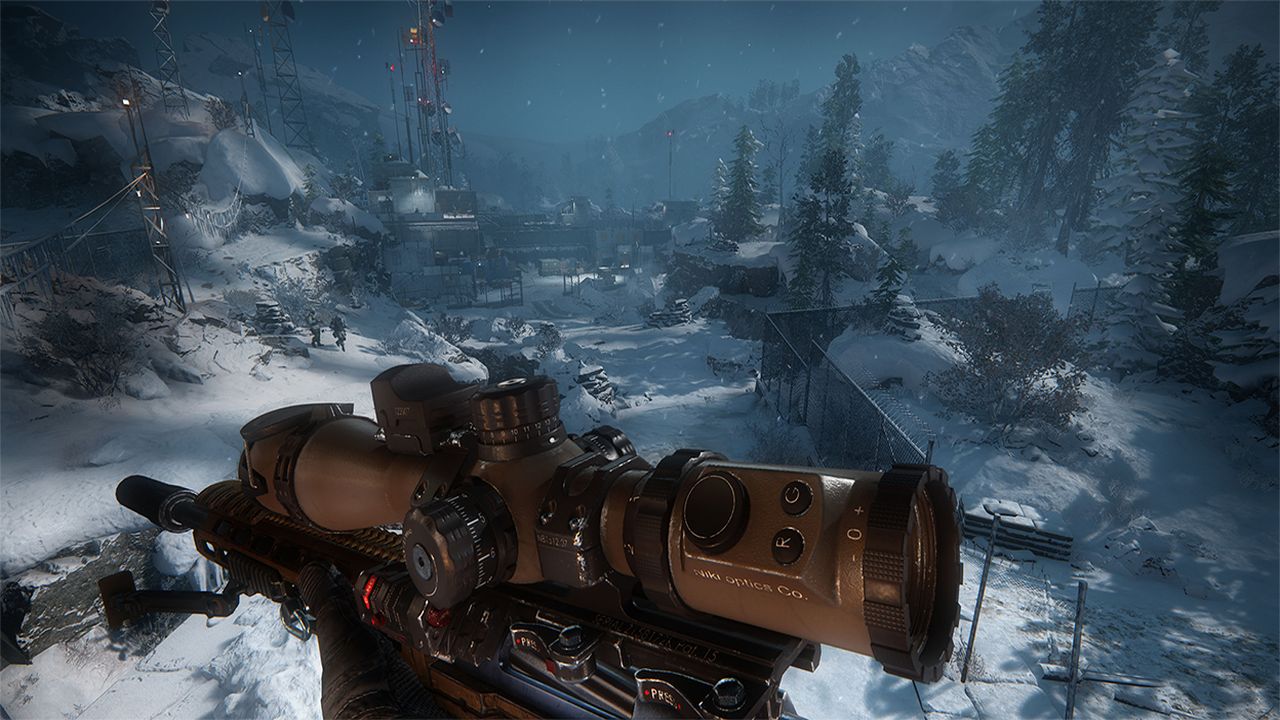 Both series try to offer an authentic and engaging sniping simulation, but as time went on they had to adjust and adapt to changing design demands from the players – so they introduced secondary elements like exploration, melee combat, and an open world. Sniper Elite 4 pulled it off better than Sniper: Ghost Warrior 3, and the developers of the latter took the result to heart. Having listened to the fan feedback, CI Games are back with Sniper: Ghost Warrior Contracts. The team plans to roll back the design elements that didn't work well in the last chapter, and focus more on a pure sniping experience in constrained levels, rather than an open world. It's a bold move, and one that will hopefully pay off. Based on what we saw at E3 2019, the sniping and stealth elements remain as solid as ever, so perhaps the reversal in design is what the franchise needs to get back into the spotlight.
The demo mission being shown took place in a fictional version of Siberia, now a nation embroiled in conflict, fighting over territorial disputes. Our target is an ex-general Ivanovsky, who got his hands on a bioweapon, which he plans to use on the border of the nation. Our main mission is to eliminate this man, but there are other objectives a well. When we arrive on the level, a fairly expansive snowy terrain lies ahead. Opening the map reveals the area where the main target resides, and also two other outposts with optional objectives, like getting our informant out safely, or stealing key documents from a laptop. For the sake of time, we are teleported to the main objective area.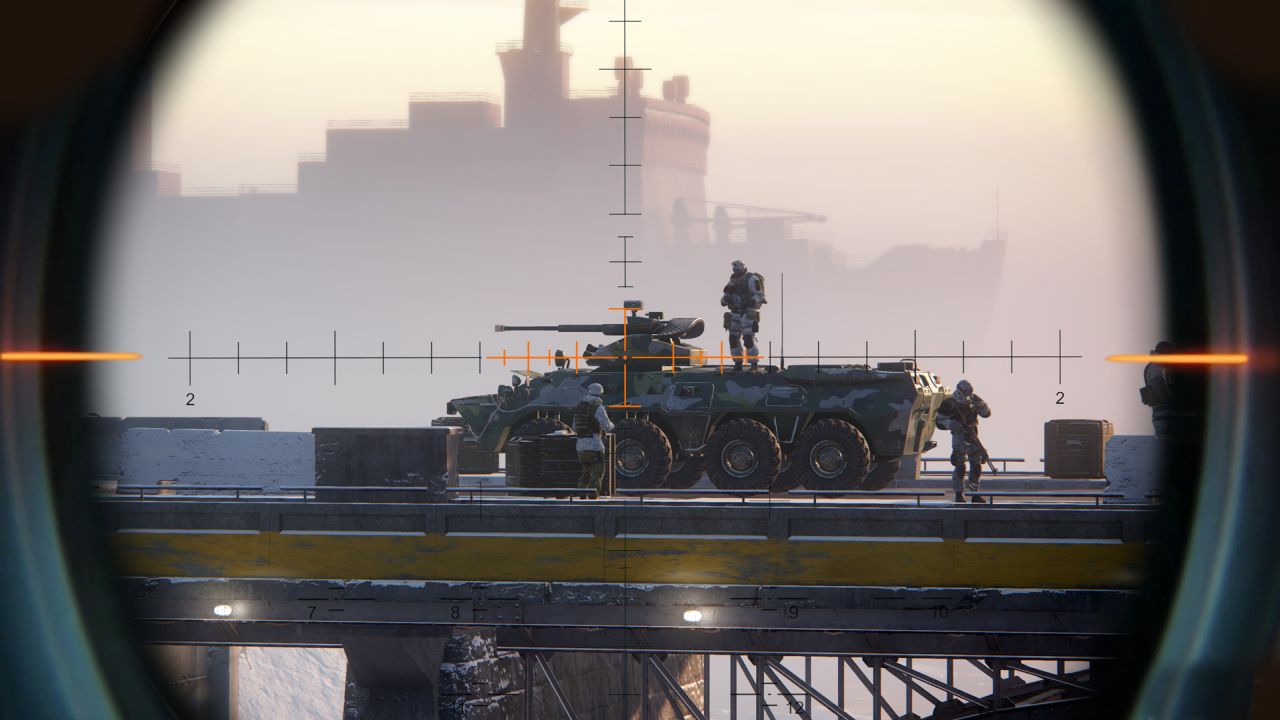 We spot two guards on duty outside the perimeter, and after getting into a good position, we take them out at the same time using a well-placed shot and an armor piercing bullet. We could hide the bodies, but again for the sake of the demo we let them be. The Sniper makes his way to the top of a cliff, from which he has a great overview of the research facility where our target is. In fact, we see him outside, heading somewhere. Players have the option to take him out there and then, but this would of course raise the alarm, and lower your mission score. So we let him go, and instead proceed to scout the facility with binoculars. This highlights enemies to help plan an infiltration route.
Without doing our due diligence to secure our current position, or at least place some trip mines at our back, two soldiers suddenly walk by on patrol right next to us. They are eliminated with a throwing knife, and a melee takedown. If you sneak up on enemies, you have a choice to interrogate them and reveal key intel. We can now continue to clear the compound – there are two distant snipers, and they need to be taken out first. Using the familiar sniping mechanics, we adjust the scope to account for distance/bullet drop, as well as the wind. SGW Contracts will continue to have an optional reticule showing exactly where your shots will land. The scope view itself is now in full screen, adapting to modern standards and fan feedback. A slow-motion kill cam follows, and both snipers are down.
To eliminate another pair of guards without raising a fuss, we use a luring bullet to separate them first. With another special bullet type, the EMP bullet, we take out a junction box, to bring down the camera system. Lastly, in order to highlight any missed enemies, or those inside structures, we use a tagging bullet that reveals foes within its radius. All of this special ammo is very limited of course, and must be selected before the mission; it provides players with the flexibility to play how they want.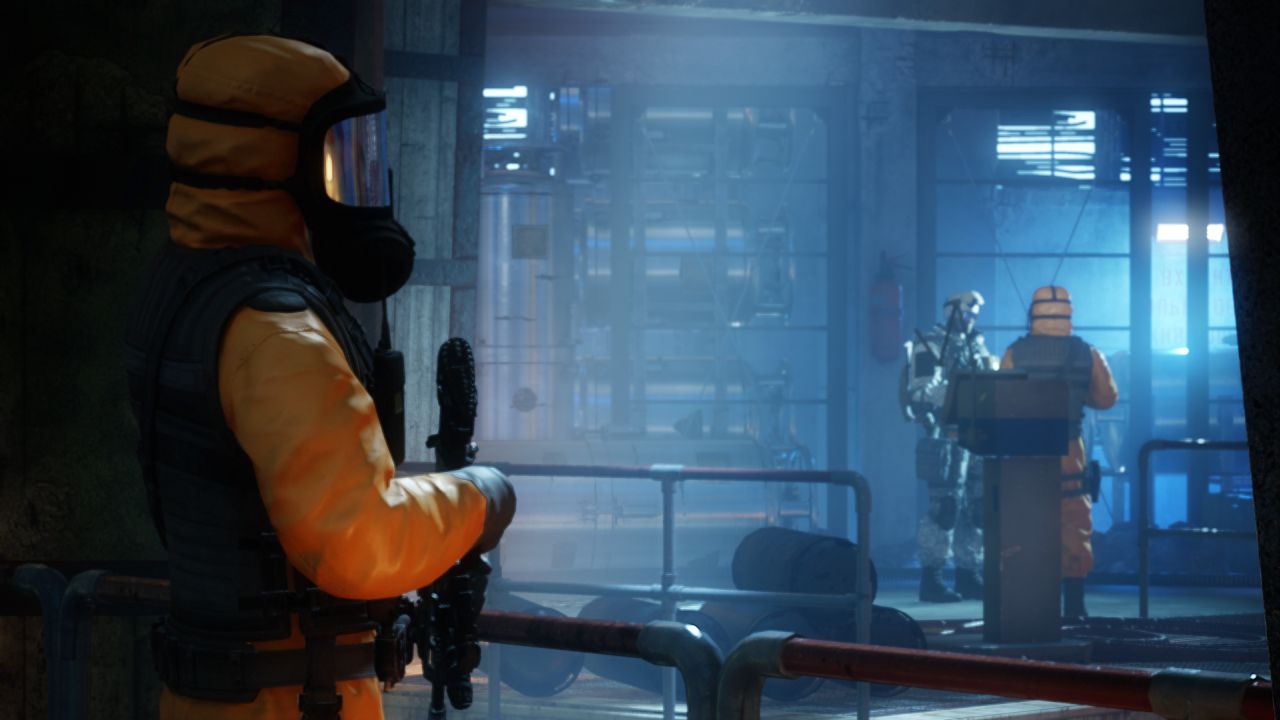 With the path seemingly clear, we decide to change positions and get a better angle on the target. We have to pass through a minefield to get to the new sniping spot, and we use a sensor to detect and avoid mines. This sensor – which also highlighted enemy footprints – is one of the many upgrades possible for your mask. Another function is Thermal vision, something we wished we had, as our target was inside a tent. Unfortunately, our live demo goes sideways when the developer at the controls fails to eliminate a guard cleanly. An alarm is raised and the entire base is on alert. We're forced to spring into combat, picking up an assault rifle from a guard and going in guns blazing. The target is eliminated, but his personal guard take us out and prevent escape. Developers note that when an alarm is raised, players can choose to restart from a checkpoint, but this will reduce their mission score compared to just carrying on with the fight.
After observing the demo, we got to play through the same mission ourselves. Things went a bit smoother – taking the time to mark all enemies and eliminate them one by one, we worked thorough the facility and eventually eliminated the target. The gameplay controls felt very much the same as usual – that is, tight and satisfying sniping. But that was rarely a problem; it's all the mechanics surrounding the core sniping mechanics that the franchise hasn't gotten quite right in recent years. Perhaps with Contracts, things will turn for the better. Sniper: Ghost Warrior Contracts is planned for launch this year, on PC, Xbox One, and PS4.
Comments
blog comments powered by Disqus