Spiritfarer Preview - E3 2019
We get an early look at the upcoming emotional adventure
When talking about Spiritfarer, Will Dube of Thunder Lotus Games said that they were largely inspired by Spirited Away, a Hayao Miyazaki film about a girl who finds and helps run a resort for spirits. Some of those themes are definitely present in Spiritfarer, a game that Dube described to me as being, "...about death."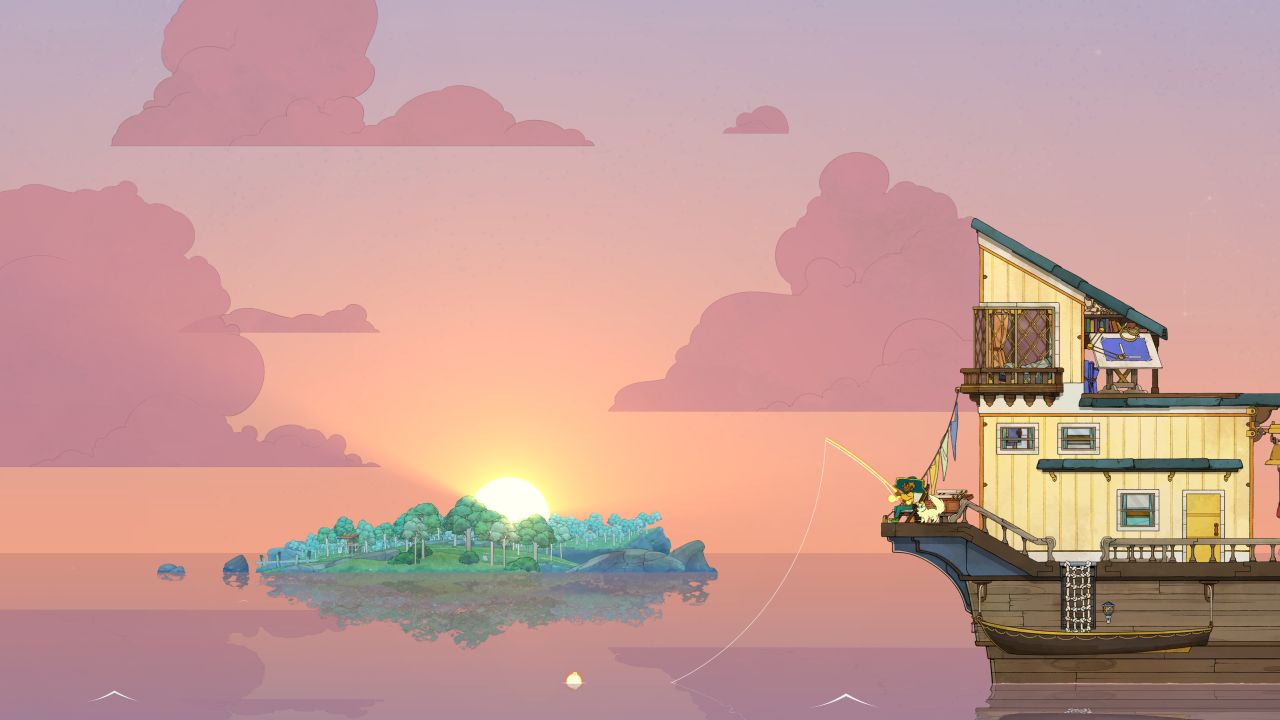 If you're familiar with the work of Thunder Lotus, Spiritfarer will definitely seem like a significant departure from their previous work. Their first game Jotun and second game, Sundered, were both action games; Jotun featuring boss battles and puzzles while Sundered was a fiendishly difficult rogue-like. To varying degrees, both games focus on combat in unforgiving worlds. Spiritfarer is a much more relaxed experience, but also a more emotionally evocative one.
In Spiritfarer you play as a young girl, Stella, who is ferrying souls to the afterlife. These souls take the form of anthropomorphic animals. When I started the demo, the spirits aboard my boat were a frog, a deer, and a snake, and I was instantly impressed with how distinctive their personalities were. The snake, wrapped in a dark robe, was deeply spiritual. The frog was boisterous, with a big personality. The deer was elegant, yet slightly cold.
You can interact with these characters in a variety of ways, and you'll want to do things that will improve their mood, helping them find peace so they're ready to pass on in the afterlife. You can talk to them, give them gifts, or even just give them a hug. On top of personality, each character has their own needs, wants, and quests.
In talking with Dube, it sounds like there is an overarching quest for Stella, but most of the time you'll be fulfilling quests for the souls aboard your boat. When they first join you, they'll require a building that will help them get settled. In the demo I played, the snake asked for a summer house and a garden, giving me the needed blueprints for the buildings. But of course I still needed to get the materials to actually build it.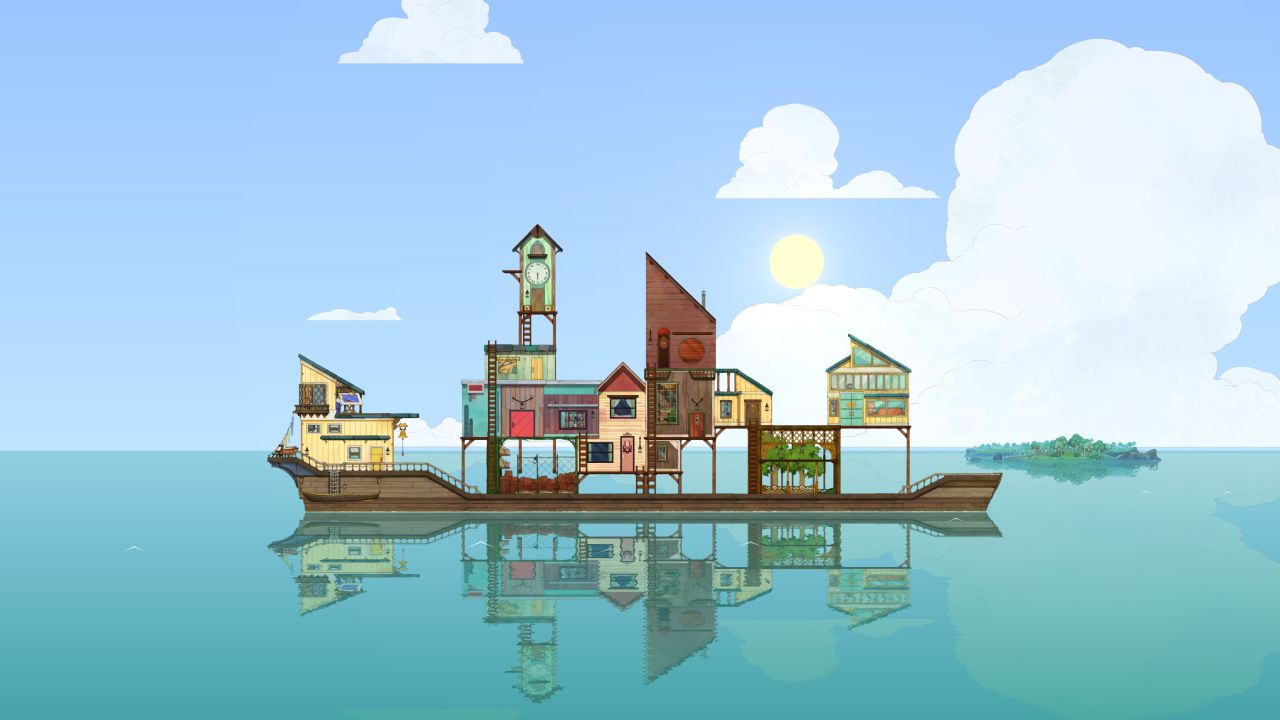 The construction aspect is interesting, though I didn't get to see how it would change once the souls depart your ship and finally go to the afterlife. When you want to add a building to your boat, you need to visit a shipwright who will do this for you, if you can provide the necessary materials. You then use an overview screen to drag the building to where you want it on the boat. With the limited space, you'll need to stack buildings on top of each other, which gives the small community aboard your boat an alien feeling of verticality.
I need to take a moment to call out the gorgeous animations in Spiritfarer. The trailer for the game definitely gives you an idea of how good the game can look in action, but it doesn't quite do justice to just how touching every hug looks, or how Stella's run is this joyous, charming sprint. The art style is too subtle to be described as stunning, but it's perhaps the best I've ever seen a hand-drawn aesthetic look in a video game. That shouldn't be too surprising, given Thunder Lotus' previous work in similar styles, but Spiritfarer is a cut above the rest.
After getting back on the boat, the frog suggested that I should do some fishing, so I hang my rod off the side and wait for a bite. Eventually, I catch a fish and store it in my inventory. The snake has a new stage for their quest - they have an old charm they need me to collect. In my captain's quarters, I pull up a map of the world (much of which is undiscovered) and set a course for a marker, based on the snake's request.
As we sail, I talk to the passengers and start planting some seeds in my new garden. It's during this time that I discover the ability to take my caught fish and grill it in the kitchen, putting it in the oven and leaving it on a timer. Once the fish is cooked, I give it to my deer passenger, who is starting to feel peckish.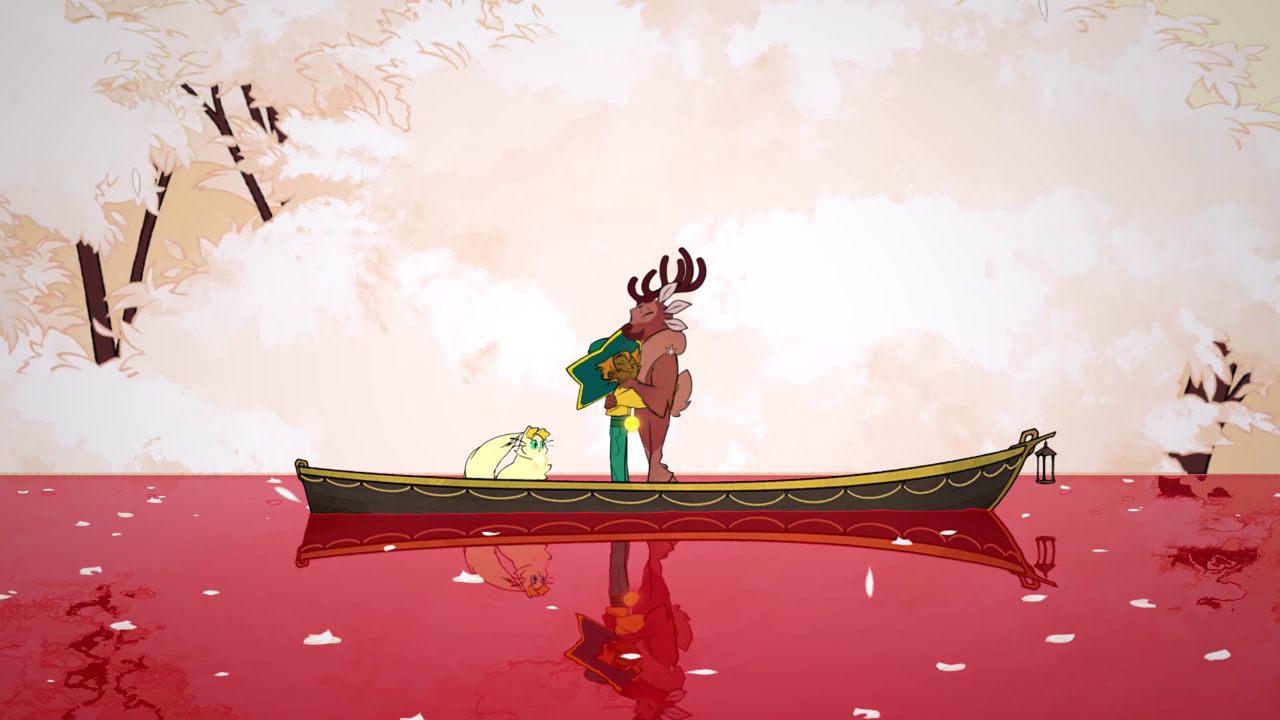 I was told by Dube that characters will join your boat in random order, and depending on who is on board can affect how certain scenarios play out. One of those events, for instance, is a lightning storm that hits as we sail. The frog approaches me and lets me know that they can help with this lightning storm. They give me the ability to turn the lightning into money that can be spent at shops.
It's easy to see how the game would play out in the long run - with you constantly taking on new passengers who need buildings, special items, gifts, or just hugs to improve their happiness and prepare them to cross over. When we reach the island that the snake wanted to visit, I row them ashore and we find the missing heirloom. In the process, my character gains the special ability to double-jump. The snake has one final request, a place they want to travel to, in order to cross over.
Before leaving, I decided to poke around the island a bit. While the 2D style only allows you to go backward and forward, you can pop into any house and jump atop of most buildings. The style and mechanics reminded me of Night in the Woods. While exploring the island, I find a shop where I can buy materials for my boat, though almost everything is out of my price range. Having fulfilled my wanderlust, I head back.
Soon after leaving the island, we reach the final destination for the snake. They tell me that they are finally ready to pass on and disappear in a great flash of light. Once they're gone, a giant ghost-like owl appears just in front of the boat.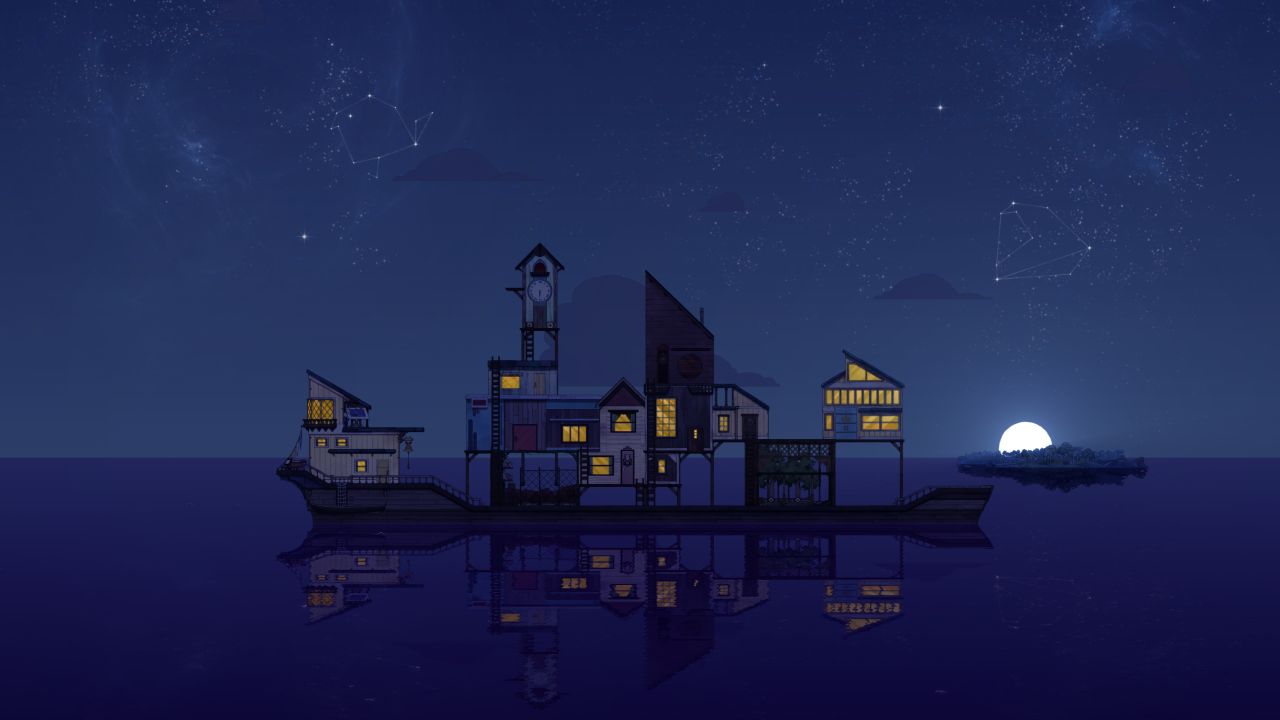 My time with Spiritfarer was enchanting. I was impressed with how beautiful the world was and how much I wanted to explore it all. But I was also taken aback by just how intuitive the mechanics fit together. Once I had a fish, I knew that I should cook it up and give it to a passenger, I was planting seeds in my garden before anyone could ask me. This is an interesting game about caring for others and helping them find their peace, and the tools at your disposal work well with that theme. I can't wait to play more of this magical game.
Spiritfarer is set to launch on Nintendo Switch, PC, PlayStation 4, and Xbox One in 2020.
Comments