Bleeding Edge Preview - E3 2019
We go hands-on with the new multiplayer brawler from Ninja Theory
English developers Ninja Theory have had quite a varied history. Their stable of games covers all sorts of experiences – from Enslaved, to DmC, to Hellblade, and even Disney Infinity 3.0, the studio have had their share of successes across a variety of genres. With their recent acquisition by Microsoft and the Xbox brand, the future looks promising, and the first project to be announced under their new parent company is Bleeding Edge.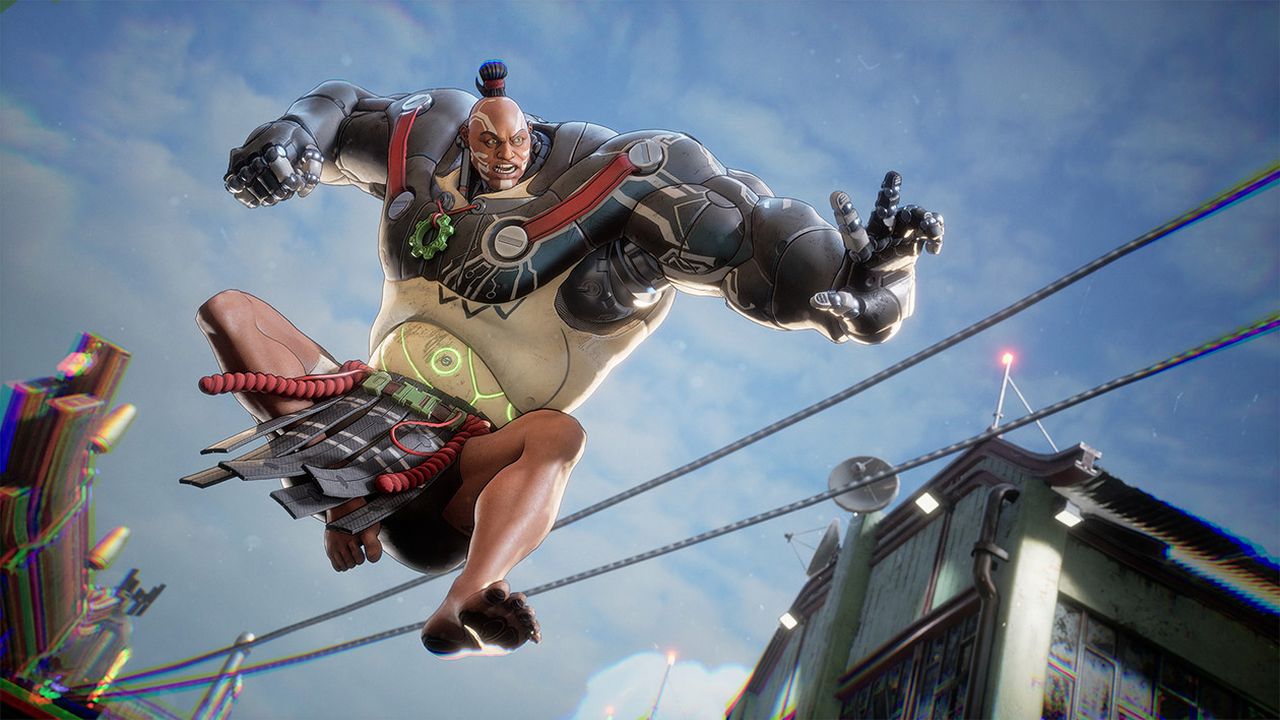 Having said that, the developers informed us that Bleeding Edge has been in development for a while, before joining Microsoft. It is once again something different for the studio – a 4 vs 4 multiplayer fighting game, with a focus on melee. We had a chance to play through the tutorial, practice arena, and a competitive match at E3 2019.
The characters and environments immediately stand out, with their whacky and futuristic/sci-fi designs. It's a sort of messy steampunk future, where cybernetic enhancements are commonplace, and everyone seems just a little crazy and over the top. The tutorial used Nidhoggr, a goth guitar-wielding rocker. The controls are straightforward – you run around, jump once, dodge (requires a cooldown of the stamina bar), and have a single melee attack. The variety comes with how you use your specials. Bound to the face buttons, your three special attacks are what turn the tide of battle, as they have a decently low cooldown and thus can be used with satisfying frequency. Nidhoggr could powerslide, breathe fire, or throw his guitar. Some abilities can be used on others or on yourself, by tapping once or twice; other abilities can be placed where you want, such as healing domes. The game clearly communicates the type of usage your ability has with icons.
The characters all fall into three categories – support, heavy, or assassin. Further, they are split into melee and ranged subclasses. The heavy characters like Makutu would just go into battle and deal as much damage as they can with direct attacks and abilities that focus on dealing damage. Assassins like Daemon, meanwhile, are geared to get in and out of combat constantly with speed and precision. But neither of these guys can survive for long without the support class, with heroes like ZeroCool providing crucial defensive and healing skills. As you might expect, the support class deals very little damage, assassins do more, and heavies do the most. Creating a balanced team is key to victory. Each character also comes with a developer-defined difficulty rating to help guide players.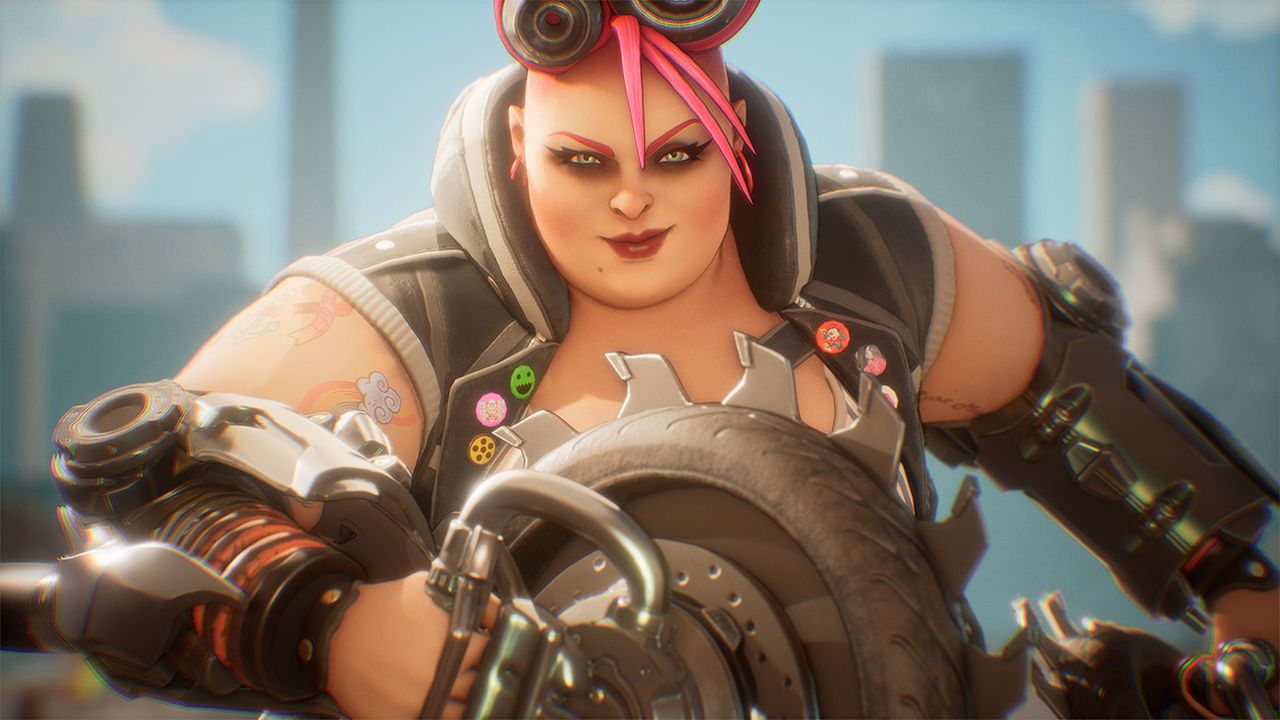 While specials are important, it's the Supers that really help in a tight situation. These highly useful abilities, like temporarily increasing armor of all allies, or dealing massive damage to everyone nearby, are on a long cooldown and must be placed carefully to maximize their usefulness. Players can choose one of two Supers for each character before the match, adding even more gameplay variety. With so many abilities and player choice, we can only hope that the final game will be balanced.
After spending time with the tutorial and trying out a few characters, we played a live round of king of the hill type mode called Objective Control. The map featured a few basic elevation changes and pathways, and we raced towards one of three control points. The team had to reach 500 points to win, and points are earned by eliminating opponents or controlling these points. The points would constantly shift between the three positions, and sometimes one, two, or even all three would be available for capture. This kept the action moving around the map.
The action itself was entertaining, and even though it was chaotic, it was easier to keep a grasp on the proceedings because of the game's third person view. Unlike something like Overwatch, where the first person perspective often leaves players in an absolute blitz of special effects and abilities, it was possible to keep tabs on the action thanks to the external camera in Bleeding Edge.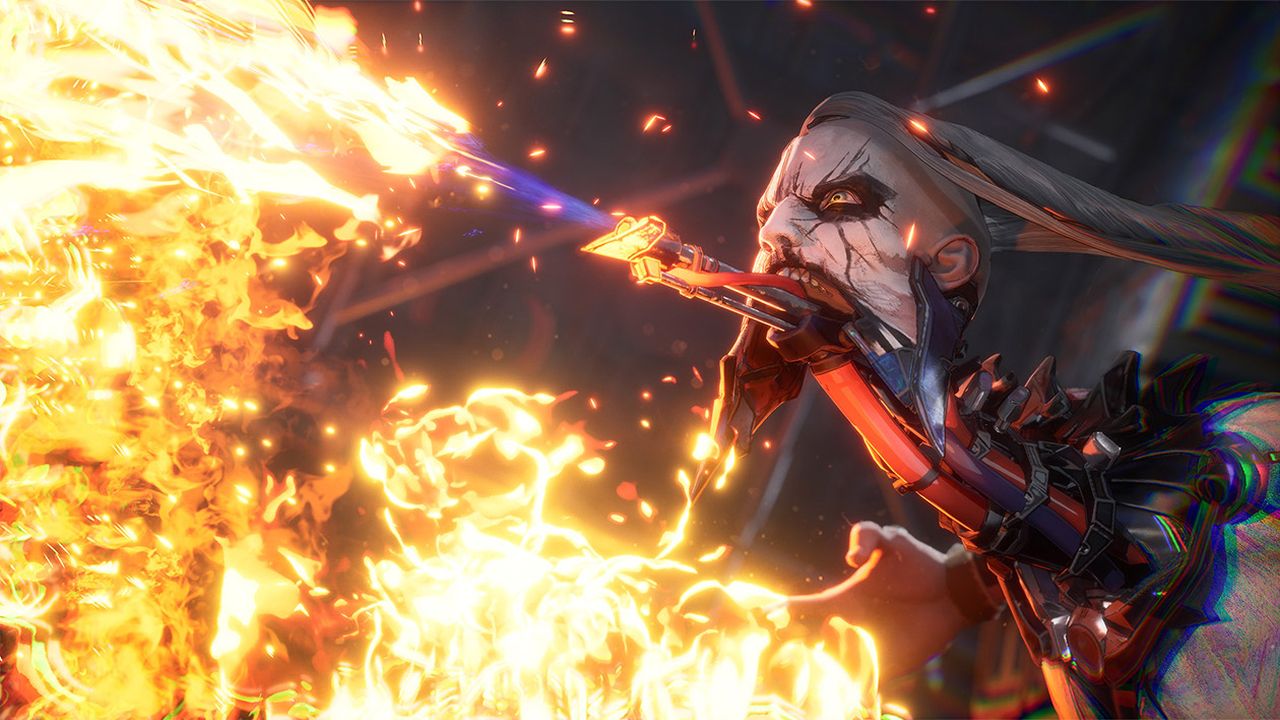 If you land a few hits in a row, you'd perform a combo and knock your opponent back – giving them a chance to recover and break out. There's definitely a lot going on in a match, but if everyone works together, it's possible to have some great engagements as we did in our demo. Going after the support characters on the opposing team is very important, and it becomes a sort of tug of war.
If you perish, you respawn after a short period, and can use a deployable hoverboard to return to the action. The minimap helpfully showed where your team and any visible enemies are located, as well as active control points. The levels themselves also had an element of danger – in the demo map, there was a train that ran right through the center occasionally. Visual indicators prepared players for this, but in the midst of battle, it still lead to some unlucky deaths – or perhaps some well-planned ones, if you happened to knock someone onto the tracks at the right moment.
Bleeding Edge seems to have a solid foundation in its design. The characters are very varied, abilities are expansive, and things seem balanced, at least at the outset. The world and its characters are whacky, though the level design was not specifically memorable. Given the rather overwhelming amount of multiplayer shooters vying for player attention these days, Bleeding Edge seems ready for prime time – but it will be a question of finding itself an audience that's often fleeting. Perhaps with Microsoft's help, this is exactly the sort of exposure the game needs to be successful. Bleeding Edge is planned for release on PC and Xbox One; if you're looking to try it out, a technical alpha is kicking off on June 27.
Comments