Ubisoft Conference Recap - E3 2019
New Watch Dogs, Rainbow Six game and subscription service announced
Another pre-E3 2019 conference day is underway and it is now Ubisoft's turn to reveal their upcoming lineup. Starting things off, we see an orchestra on the stage with the words "Assassin's Creed Symphony" on the screen. As they start to play, we see some video clips from the AC universe spanning a variety of settings and characters featured in the series. Eventually, a choir joins in as well. It is announced that the symphony will be going on a tour to various cities starting on June 29th.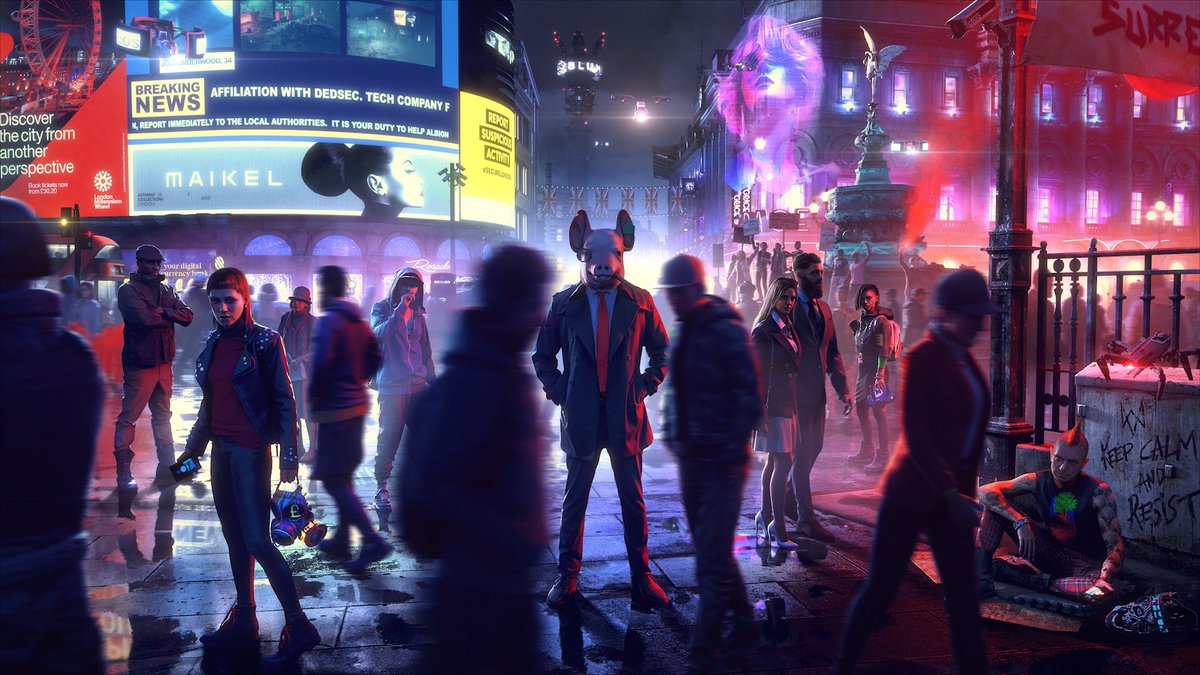 The hosts get the crowd riled up for the upcoming show and introduce its formal beginning. Things kick off with a trailer for the upcoming Watch Dogs Legion, showing a futuristic London ruled by criminal organizations. The game has you starting as recruits in a resistance organization within the city. We see some gameplay of a man walking through the city with drones flying overhead, and heavily armed police officers checking on civilians. An altercation breaks out and we see a bit of melee combat followed by some gunplay. At one point the player character turns invisible and steals a nearby taxi before racing off through the streets, crashing, and getting killed by a drone.
It is then revealed that this character, Ian, is now permanently dead. Next we see gameplay where the player character is an older woman, presumably also part of the organization. The tech-savvy grandma sends a small drone into a classified area to take down some guards before making her escape, using a tazer on some soldiers on her way out. Next, some gameplay following a younger woman also trying to infiltrate a compound run by the same criminal organization. She climbs on top of a large delivery drone which flies her into the compound that turns out to be a drug lab, with weapons and human trafficking. She sneaks in before going loud, beating up some enemies, picking up a gun and shooting some more. She rescues a prisoner and makes her escape by rolling between cover and dispatching more foes with a few takedowns.
Next, the gameplay follows the rescued prisoner, but only briefly; we learn the resistance organization is DedSec, which was also featured in the previous Watch Dogs game. Clint Hocking, creative director on Legion, takes the stage to talk more about it. He references Brexit, and the game will show London in the near future in a surveillance state, but with resilient locals fighting against the downfall. You will be able to recruit and play as anyone in the game. Every NPC will be fully simulated with their own lives and have their own origin missions for recruiting them. Cinematics will change depending on who you play as. We see clips of different characters in the background. Another trailer plays that focuses on the premise. The game will come out on March 6th 2020.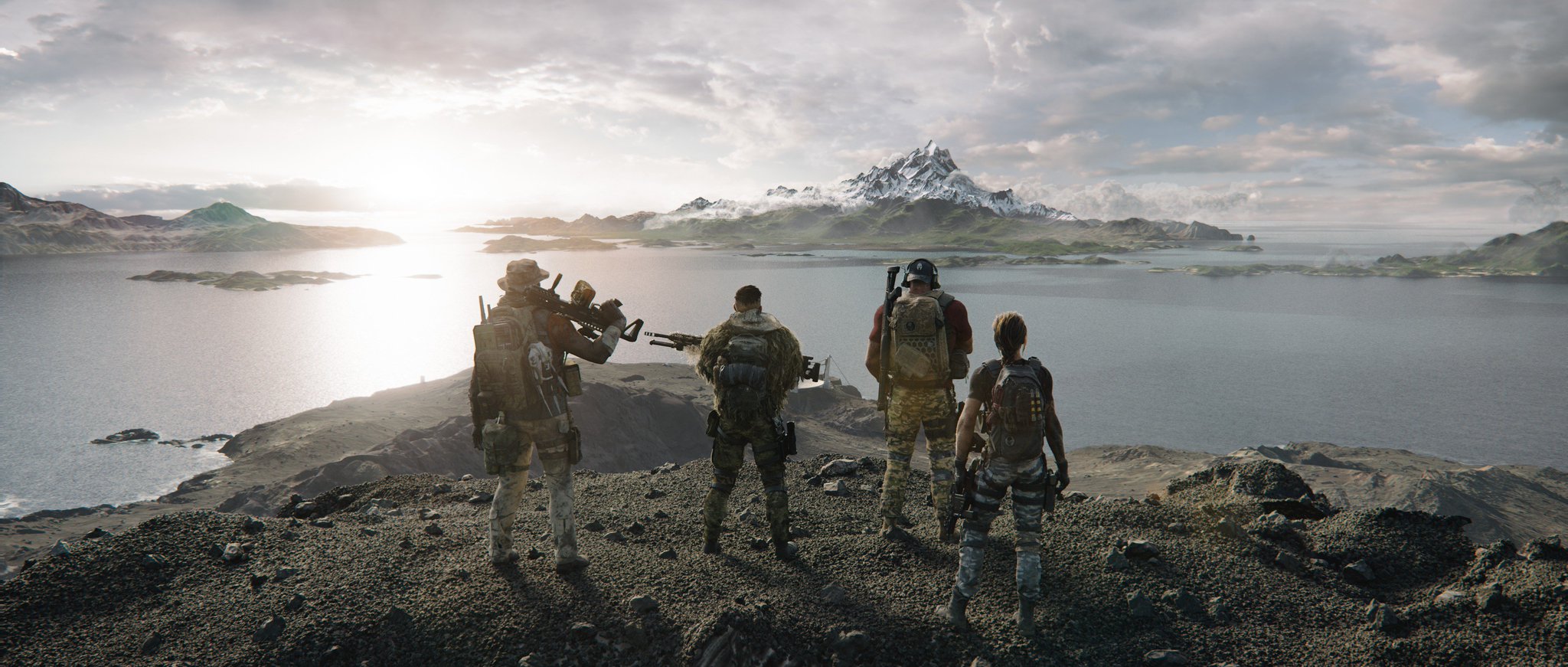 Next, Rob McElhenney of It's Always Sunny in Philadelphia fame takes the stage to announce he is working on a TV show about games and the people who make them. Rob and his team have partnered with Ubisoft to create the show, which takes place in a fictional studio that made a successful MMO. Rob will play a role of the creative director. The show will be called Mythic Quest: Ravens Banquet, and will be available on Apple TV.
Next we get a trailer for the upcoming DLC season for Rainbow Six Siege, which will feature new operators, including one who seems inspired by a James Bond type character and uses a special watch and glasses called the Warden. It is called Operation Phantom Sight and will launch tomorrow. Following this, we get another trailer, for a whacky looking animated game that turns out to be an Adventure Time expansion for 2D fighter Brawlhalla. It will feature new game modes and is available starting today.
Following this, another trailer starts, with a CGI'ed Jon Bernthal giving an inspirational speed to a group of mercenaries, for the upcoming Ghost Recon Breakpoint. Jon then takes the stage alongside a canine companion. He will play a villain and players will face his army in the game, referred to as the Wolves. We see another trailer, this time from the Ghosts' perspective, with plenty of action involving men and vehicles, though none of it is gameplay.
Laura Cordrey, community manager for Breakpoint and Wildlands, takes the stage to announce post-launch plans, including bringing back AI teammates for solo players. There will also be a new community program for sharing feedback and content related to the game called Ghost Recon Delta Company. Nouredine Abboud, the game's executive producer, comes on next to announce the game is coming on October 4, and there will be a beta starting September 5. He claims the game will be live for years following its launch.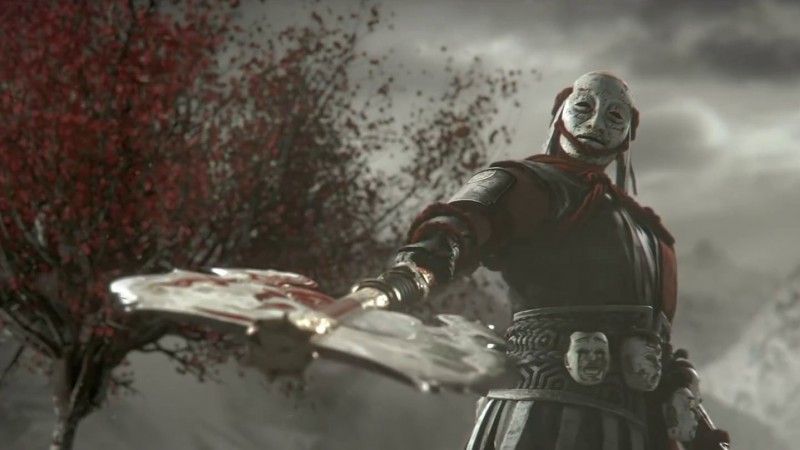 Another trailer up next, this time for a mobile game that looks to include characters from different Tom Clancy games like The Division, Rainbow Six and Splinter Cell. It looks to be an isometric team-based tactical game, called Tom Clancy's Elite Squad, for mobile. Following this, a live-action trailer plays celebrating 10 years of Just Dance games, including references to community members who have made significant achievements over the years. Soon, dancers appear on stage, including someone in a panda suit – I would expect nothing less from an Ubisoft E3 conference. This is all to promote Just Dance 2020, which is coming in November.
Next up is a trailer for a limited-time in-game event for the melee fighting game For Honor. It looks to be set in an ancient village in Japan where a samurai lost his mind and slaughtered everyone in it, becoming the spirit of death. The event will see players going into the village and dealing with this spirit, called Shadows of the Hitokiri, until June 27. Another trailer rolls right after this, from a first person perspective showing someone cowering in the corner with a pistol pointed at some horror we can hear but not see. Some soldiers arrive and rescue him – this is a teaser for a new game called Rainbow Six Quarantine, which will be a 3-player co-op game coming in 2020. The game is being developed by a new team within Ubisoft Montreal. It will build on the foundations of Siege, and will be entirely focused on PvE co-op. It will mix tactical and survival gameplay, with your squad facing off against an unknown parasite.
Next up, a trailer related to the Division 2, thanking players and leading into Terry Spier, creative director, taking the stage. He announces that this week between June 13 and 16 the game will be free for everyone to play. He also announces an upcoming content update for the game, showing off some new locations such as a zoo and some forest settings on the edge of DC. This is all part of the Episode 1 of Year 1 DLC plan for the game. It will also have a new college location that will involve the investigation of a missing military convoy.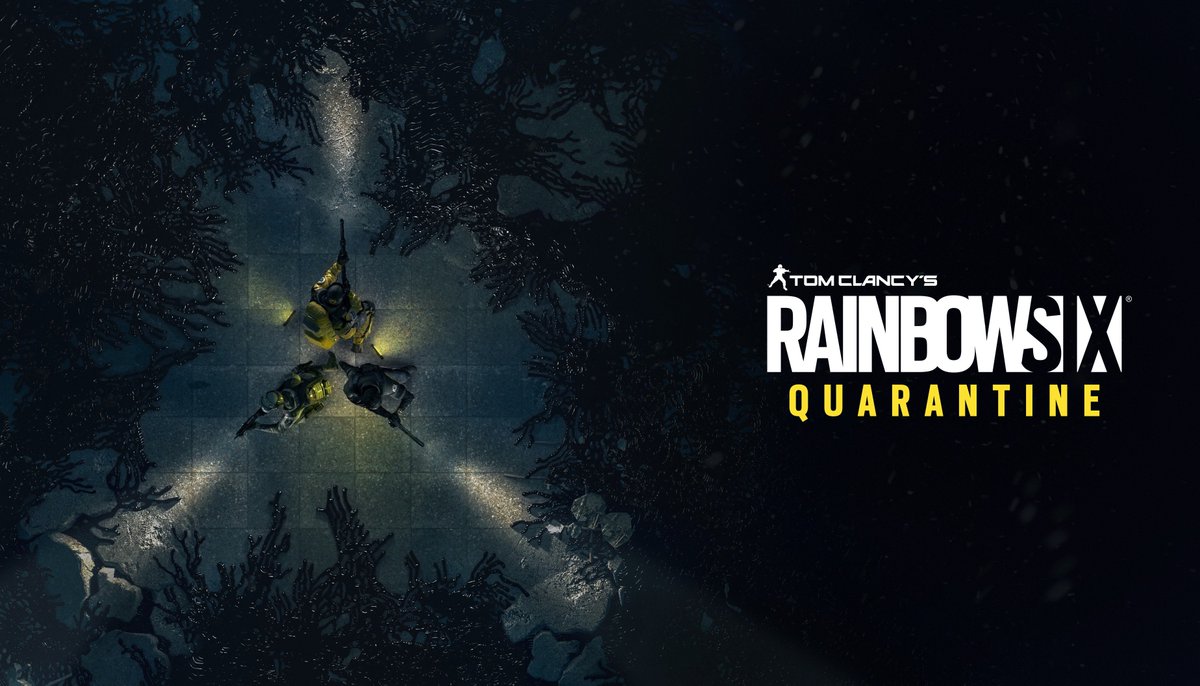 In the fall, Episode 2 will bring the Pentagon into the game. The structure has fallen into Black Tusk hands, and you must retake it. This update will also bring the game's second raid. Further out, Episode 3 will see agents engage in a manhunt. We see a trailer for this update, introducing a vague new villain - this update will be coming in early 2020. Terry also announces they have been working on a Division movie, which will appear on Netflix when it is done.
Ubisoft's vice president of platform and product management Brenda Panagrossi takes the stage to announce a new PC subscription service, Uplay+. It will grant early access to new premium editions of games, as well as a catalogue of over 100 existing games. It will be fifteen dollars a month ($20 Canadian). The service will launch this September. Brenda then goes on to announce that in 2020, the service will also be available on Google Stadia.
A new trailer rolls, of roller-derby sports game where characters use roller skates to traverse an oval arena – the game is called Roller Champions. Stephane Drapeau from Ubisoft Montreal comes on to talk about it, claiming they wanted to create something new. It is a skill-based, team PvP sports game designed to be fun to watch as well as play. He announces the game is playable today with a pre-alpha E3 demo available to everyone on Uplay. He then introduces a gameplay trailer, which shows the players roller-skating up walls, tackling other players and passing a glowing ball back and forth. The objective seems to be to get the ball in a hoop suspended vertically on the side of the arena.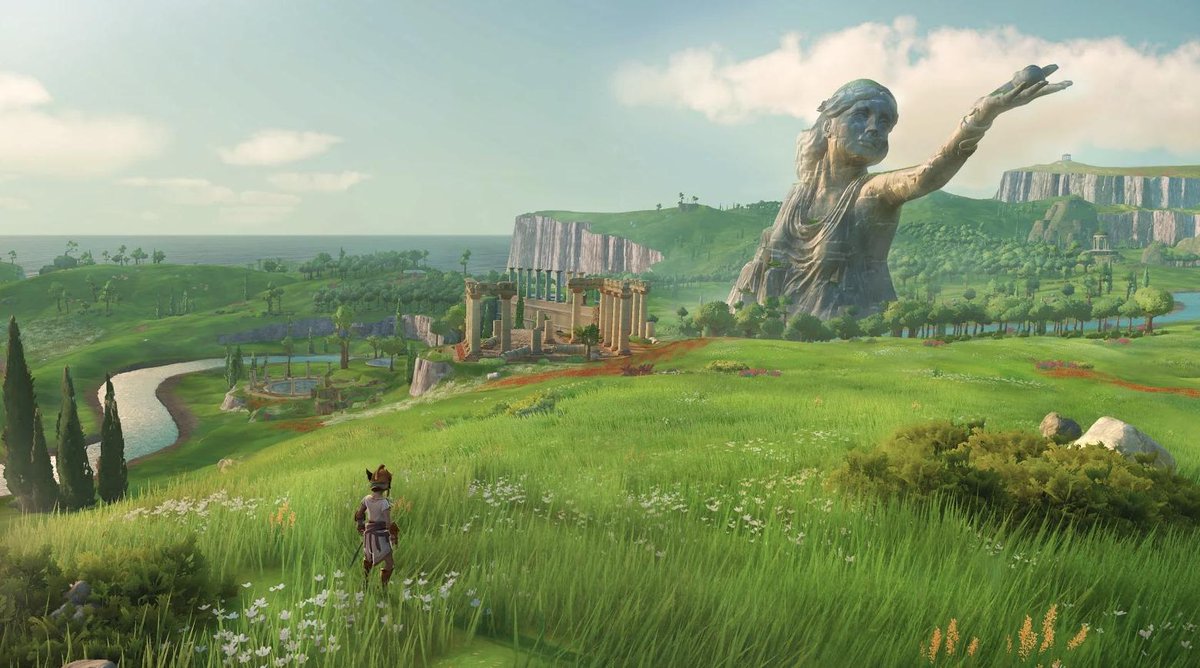 Next up, Ubisoft CEO Yves Guillemot takes the stage to thank everyone for their support and playing their games. He then announces a new project from Ubisoft Quebec. Marc-Alexis Cote from this team takes the stage, mentioning the team's role on Assassins Creed development, and their interest in mythology. We now get a teaser for the new project, showing a cel-shaded landscape of grassy fields, cliffs and a river before a armor-clad female heroine enters combat with a griffin. The project is called Gods & Monsters and is coming in February 2020.
With that, as is tradition, Yves returns to the stage to thank the fans for watching, and his teams for working hard to brings these games to life. This marks the end of the conference.
Comments