Bethesda Conference Recap - E3 2019
Doom, new streaming technology, and more revealed at Bethesda 2019 showcase
Making their fifth appearance as a major conference giver at E3, Bethesda is ready for E3 2019. As the timer hits zero, we get a video clip showing Bethesda employees thanking players for their feedback. This leads into a montage of gameplay clips from various Bethesda-published titles. VP of marketing for Bethesda Pete Hines takes the stage to greet everyone, talk about Bethesda games over the last year, and give special recognition to the community.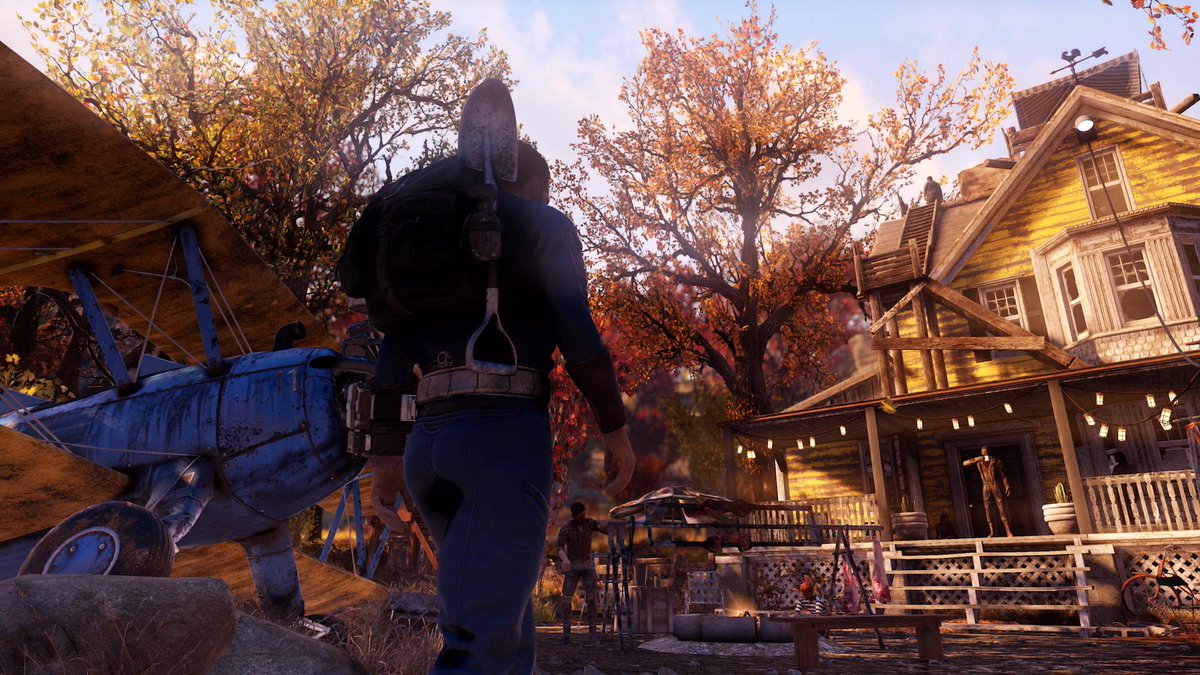 Bethesda Game Studios head Todd Howard is introduced, and takes the stage. He indirectly acknowledges that the studio has had some controversies over the past year, and then goes into talking about Fallout 76, recognizing there have been a lot of issues and well deserved criticism. He also says the game has developed a good community. He changes subjects to announce that The Elder Scrolls Blades has been their second very successful mobile game, after Fallout Shelter. He welcomes a couple of developers from the Blades team to talk more about it. They announce solo arena battles, a custom jewelry system and dragon questline are coming to the game tonight. They are also working on a PvP arena, and bringing the game to Nintendo Switch. We get a trailer for this version of the game, which will remain free on the console, and is coming in the fall. It will feature cross-play and carry over progress from the mobile version as well.
With that done, it's back to Fallout 76 as Jeff Gardiner and Tom Mustaine take the stage. They are working on their biggest update yet, Wastelanders. We get a trailer for this, revealing there will be NPCs to talk to and a conversation system that looks similar to the one in Fallout 4. It will also feature a new main quest and new items, coming in the Fall of 2019. There will be choices in the storyline similar to past Fallout games, and it will come as a free update to 76. They also announce the game will have a free trial available starting tomorrow, June 10th. They also announce a Battle Royale mode is coming to the game, called Nuclear Winter, which we get a brief trailer for.
Todd returns, mentioning that the teams are still working on Starfield and The Elder Scrolls VI, though he doesn't have anything new to show. Tango Gameworks founder Shinji Mikami takes the stage next, to announce his next game, GhostWire: Tokyo. He introduces Ikumi Nakamura, game director, to talk more about it. She says it will be an action adventure game, where you will investigate the disappearance of people in Tokyo. You will meet spirits, some dangerous and some peaceful, and determine if events are paranormal or not. Next we get a trailer, showing locations around Tokyo, and eventually the abrupt disappearance of humans, some mysterious figures, and a lone hero.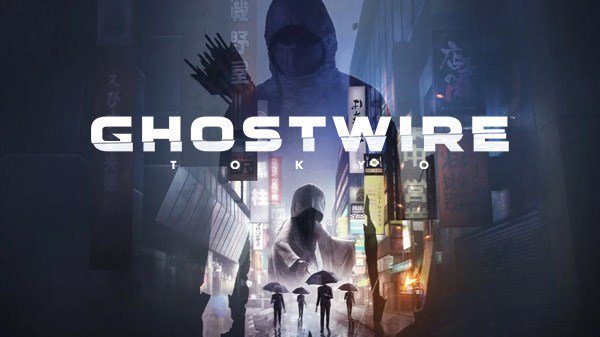 The Elder Scrolls Online is next with Matt Firor from ZeniMax Online Studios taking the stage. He thanks the community, talks about the new Necromancer class, and a new expansion. We get a lengthy CGI trailer with a mounted soldier taking on a dragon before some backup shows up to help take it down, though we don't get to see the conflict fully resolved. The DLC will be called Dragonhold. There will also be a new Dungeon DLC, Scalebreaker, coming in August.
Matt Firor remains on the stage, saying they have another project to announce. He introduces creative game director Kira Schlitt to the stage, to talk about their new mobile game Commander Keen, which will be an animated adventure involving two kids. This will be a return of an old PC game developed by ID Software in the 90's. The kids will save the earth from alien destruction by building gadgets. Pete returns after this segment, again mentioning the successes of Fallout Shelter and the Elder Scrolls Legends. A commercial for Legends card game plays.
Pete then reminds the audience that RAGE 2 was just released, introducing some upcoming DLC that will make the game more unpredictable and insane. We get a trailer showing off some new abilities, the introduction of cheat codes that will add things like low gravity, a mech suit, and more. It also hints at a new expansion called Rise of the Ghosts which will have more story missions and enemies.
Machine Games executive producer Jerk Gustafsson is on next to talk about Wolfenstein. First he reminders the audience about Wolfenstein: Cyberpilot, a VR game where you take over and control Nazi mechs to turn them against their makers. He then moves on to Wolfenstein Youngblood which will be coming this summer. It will be a bigger game than previous entries, with more weapons, upgrades and options including co-op. The game is set two decades into the 1980's, where B.J.s daughters must track down their father in occupied Paris, and also kill a lot of Nazis. We get a trailer showing glimpses of the sisters in action and a few gameplay clips – it remains a bloody first person shooter. It will release this July on all major platforms.
Next, Dinga Bakaba and Sebastien Mitton from Arkane Studios take the stage. They introduce a new first-person action game they have been working on, taking place during what they describe as a time of madness. The game features two rivals on a mysterious island, with one of the two trying to discover the island's secrets and the other trying to protect them. The game is called Deathloop, and will let you approach each situation in different ways.
Next, James Altman and Robert Duffy from Bethesda and ID respectively take the stage, to show off some new technology. It is streaming related, and dubbed Orion, which will optimize game engines for streaming. It will work with any game engine and be supported by different platforms including Stadia and Project XCloud. It will allow for a reduction in latency when streaming games while using less bandwidth. A streaming demo of DOOM is shown on stage.
Next up, a trailer for Doom Eternal showing some of the gory action you would expect. Marty Stratton and Hugo Martin from ID take the stage to talk more about it, saying the game will take you to new locations. You will once again play as the Doomslayer, and the gameplay will continue to evolve as you progress through the campaign. We see a few more gameplay clips showing some platforming, swimming, a radiation suit and a blade weapon attached to your armor. We get to see more gameplay footage next, showing a longer uninterrupted fight, with brutal finishing moves and some new enemies. Some new features shown is the ability to swing on poles and a launcher that comes out from your shoulder. A Collector's Edition is announced, which will include a wearable helmet. The full game is also confirmed to be launching this November 22.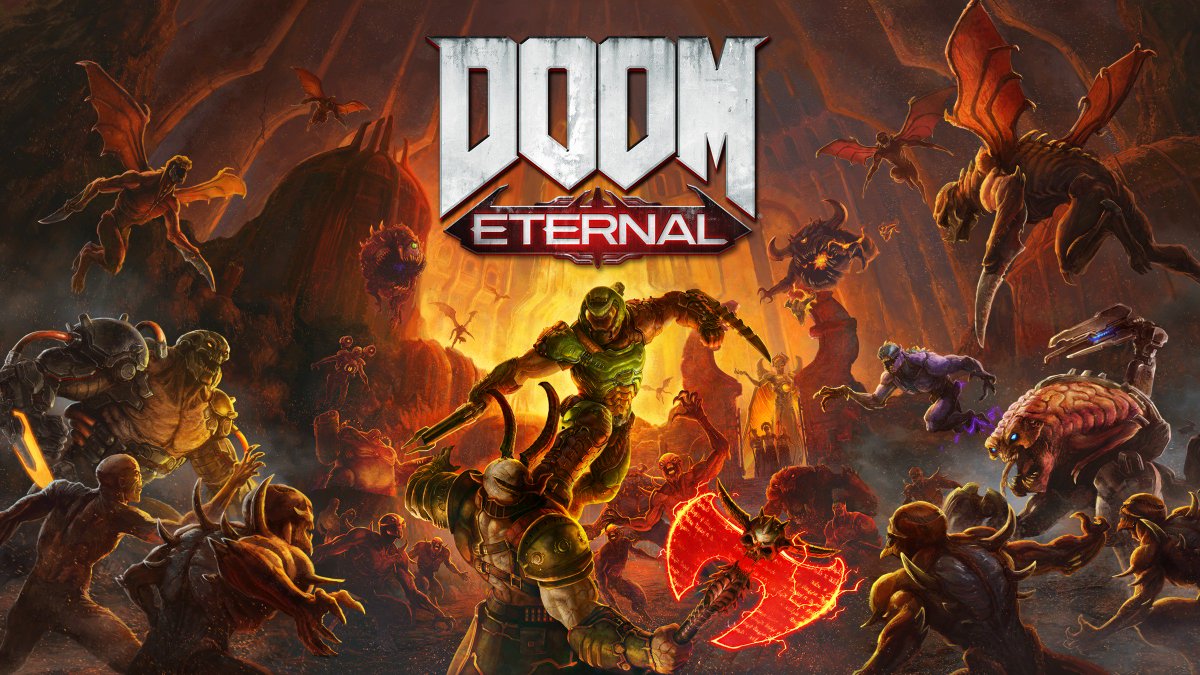 The demo moves on to the multiplayer dubbed Battlemode. A trailer plays, showing gameplay from the demon perspective which has one flying in the air and the other on the ground. With that, Pete Hines returns to the stage for some closing remarks, announcing this year's QuakeCon to be dubbed as DoomCon, this July. With a final video containing a few more thanks from Bethesda staff, the conference comes to a close.
Comments
blog comments powered by Disqus