Generation Zero Preview - E3 2018
We get a first look at the upcoming open world action game from creators of Just Cause
If you were keeping a close eye on E3 2018, such as what Bethesda Softworks was showing off, you likely heard that Avalanche Studios was helping out id Software on Rage 2. Likewise, If you were watching Microsoft's E3 press conference or the brief Square Enix showcase, you probably also saw that Avalanche Studios is also working on another entry of their flagship franchise, Just Cause, with the fourth game coming out later this year. So when a meeting to see a previously unannounced game turned out to be yet another Avalanche Studios title, the newly announced Generation Zero, I couldn't help but wonder how the studio planned to get so much work done in such a short period of time. It probably helps that in addition to the Swedish headquarters, the company also has a New York City office, and a new office in Malmö since May 2018.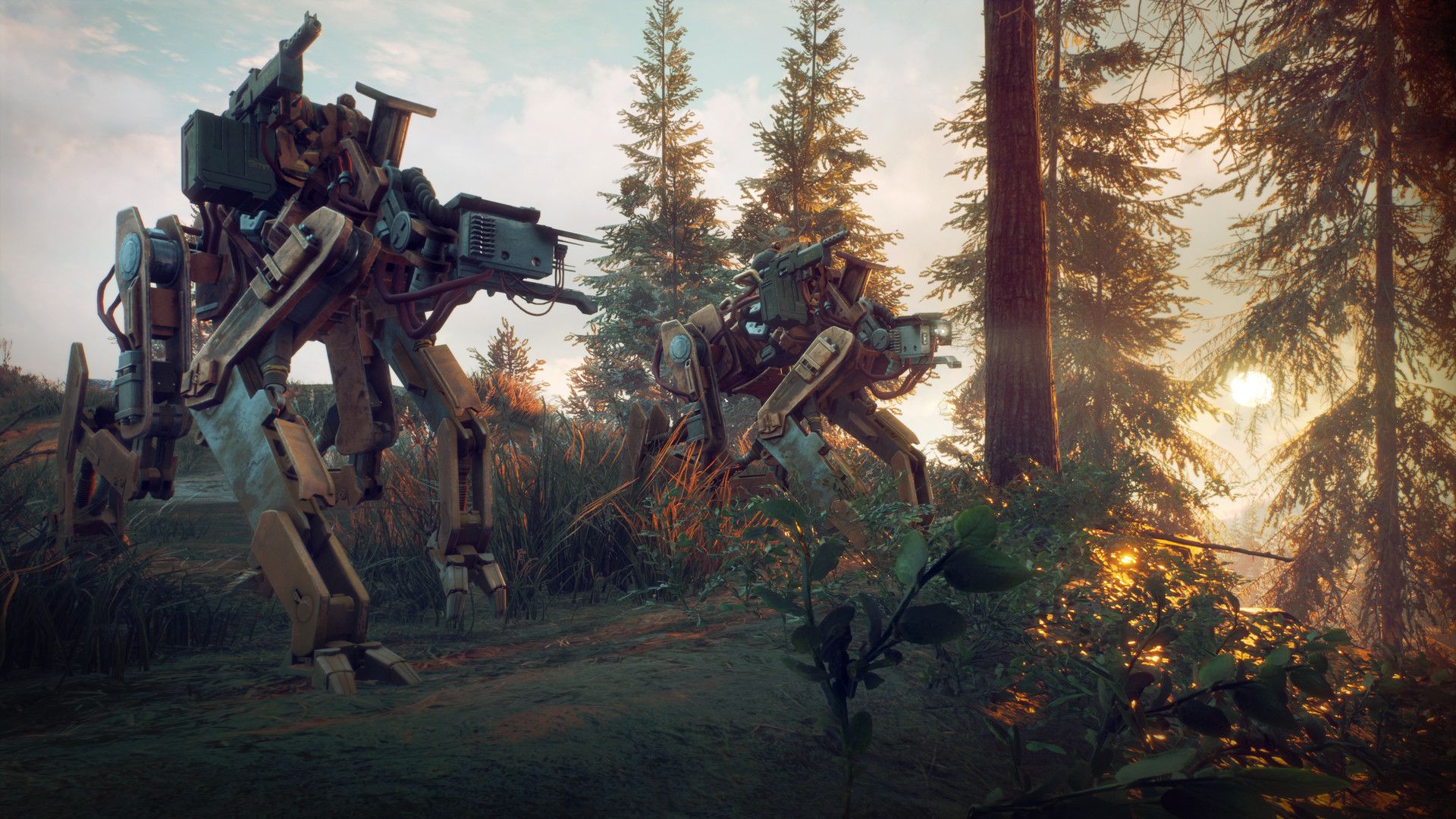 Though, I have to admit of all the Avalanche projects I saw or heard about at this year's E3, I'm most excited for Generation Zero. The game is being made by a small team of developers that Avalanche describes as "triple indie". The series is set in Sweden in the 1980's and tells the story of young teenagers defending their rural home against hostile machines. The game is an open-world first-person sandbox shooter with drop-in/drop-out co-op; suffice it to say that it's a pretty huge undertaking, not to mention it will be published by Avalanche themselves, as they work with Microsoft as part of the ID@Xbox program.
The invading machines give the whole thing a Jakub Rozalski vibe, which marks the second time this year I've felt waves of his influence in games (the first being Frostpunk). Though this game might be closer to the Polish artist's work, what with the mechanized enemies running through the picturesque fields. The game begins with you on holiday, cut off from the world. Upon returning from a remote archipelago you discover that your town has mysteriously emptied, leaving behind only the strange machines you'll have to fight.
The game seems to lean heavily on exploration and a lack of direction. Avalanche uses their Apex Engine to create a world that is beautiful, kissed with the first hints of winter. The trees lack leaves, in certain spots you can see the splotches of water adorning the cold ground. The world is brown, embracing the final days before being covered by layers of snow.
Players will start by creating a character, then head out to explore the world. There were two people playing in our demonstration, showing off the multiplayer options. In the early game we saw a small machine guarding a car, easily taken out with a few quick shots. Exploration isn't the only thing you'll need to do in Generation Zero, as after destroying the machine, we saw the player scavenge it for parts. Some of what you find are the scraps of the machines themselves, but you can also find other useful tools, including clothing. Certain items of clothing can actually boost your stats in the game, like a pair of red sneakers that increased the jumping and movement speed of the player.
The game also boasts a breadth of weapons, Avalanche assured us. However, the quality of these weapons varies. We saw the players stumble across an old hunting rifle, certainly nothing that would generally be used to wage war against invading machines, but it was a small upgrade from the pistol the player was carrying. You can also find attachments, such as rifle scopes, which can be used to improve your guns.
New rifle acquired, we watched the player use their scope to get a good look at an enemy. It was explained that all enemies would have different components that could be exploited to do some extra damage. They might have coolant pumps or weak joints that could be shot off and exploited to make it easier to take them down.
The empty world is unnerving and I couldn't help be reminded of Everybody's Gone to the Rapture, but with more shooting and explosions. The player went from empty house to empty house, searching for more materials - exploring every nook and cranny. While doing so, they found a list of coordinates that synced up with a map that was found earlier. Again, there aren't objectives that seem to be guiding the player, it's their own intuition that leads them to pair these things together, reinforcing the exploration-heavy nature of Generation Zero. The players used the map and coordinates together and were led to a message with some unconvincing dialogue, providing more breadcrumbs to follow to another location.
Here the players agreed to split up to try and maximize their time. We're assured that the game is designed to be played either with friends or completely on your own; Avalanche is hoping that both experiences will be rewarding in their own way. I can see that, though the survival and exploration elements of the game lead me to believe that playing together would make for a more casual experience.
I think that's important because the game did look unforgiving. The final fight was a difficult one as a giant machine filled the air with bullets, forcing the players to use all of their weapons while moving constantly through the battlefield. Again, I have to imagine that this would be even more difficult if the player didn't have help. Finally, the final shot was fired and silence returned to the beautiful November afternoon in rural Sweden.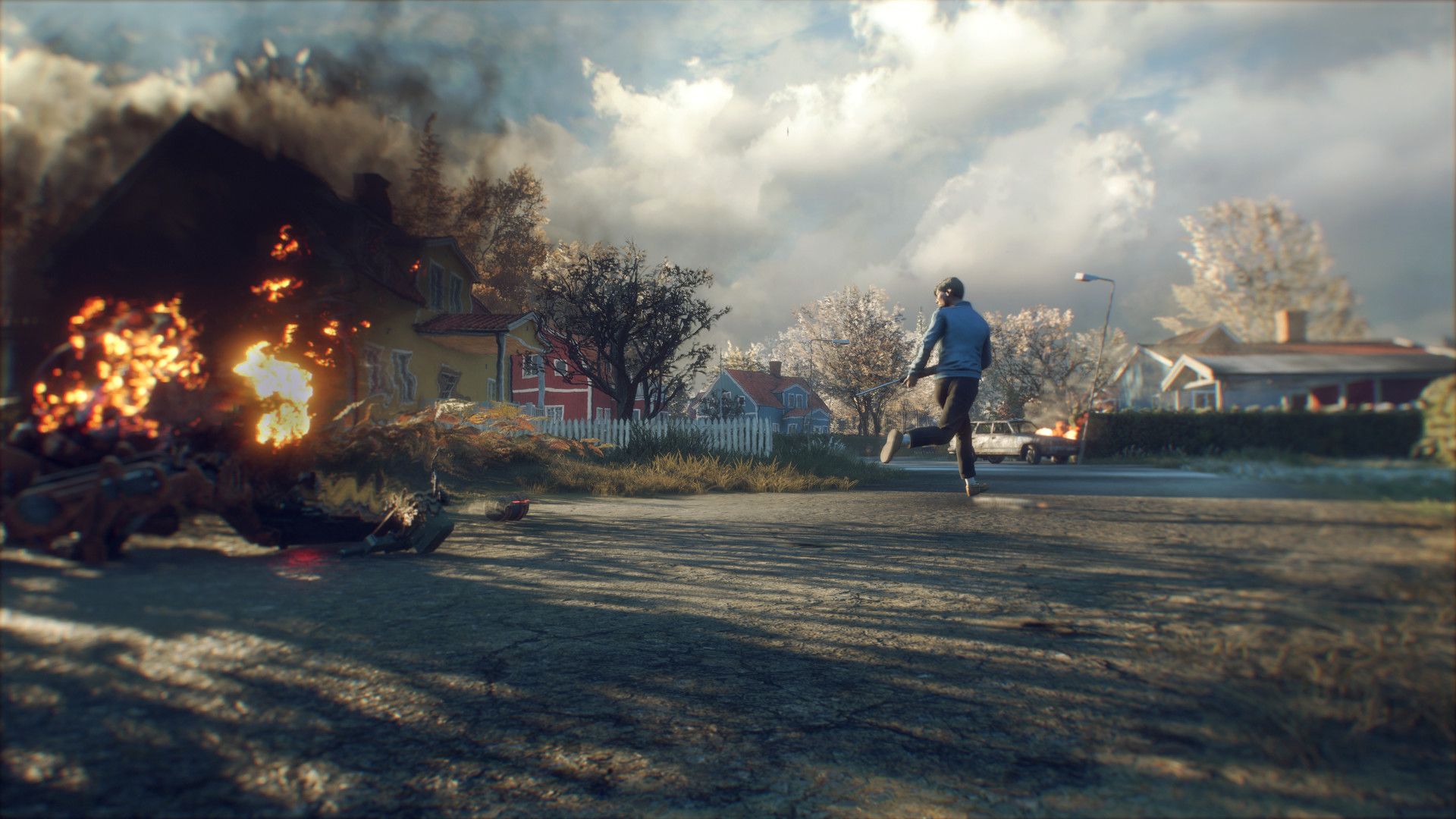 Generation Zero certainly has a lot of words attached to its description and you can feel a lot of modern shooter elements being injected into its lifeblood - open-world, co-op, exploration, equipment, and weapon upgrades - there are a lot of mechanics stuffed into this game. It feels like an ambitious title for Avalanche, and hopefully it ends up being as interesting as all of the words surrounding it would make it sound.
Generation Zero is planned to launch in 2019 for Xbox One, PlayStation 4 and Windows PC.
Comments