Call of Duty: Black Ops 4 Preview - E3 2018
We get more hands-on time with the upcoming shooter
2018 marked yet another year in a row that publisher Activision has preceded E3 with a large reveal event about a month before the show. It's always fun to cover events like that, and with big games like Destiny 2 and Black Ops 4, it makes sense for the publisher to have a stage all their own. However, it does mean that since there's all sorts of information, trailers, and gameplay are revealed early, by the time E3 rolls around, Activision doesn't actually have a lot to show to the press that hasn't already been seen before. This year, there was at least one new map for me to try with Call of Duty: Black Ops 4.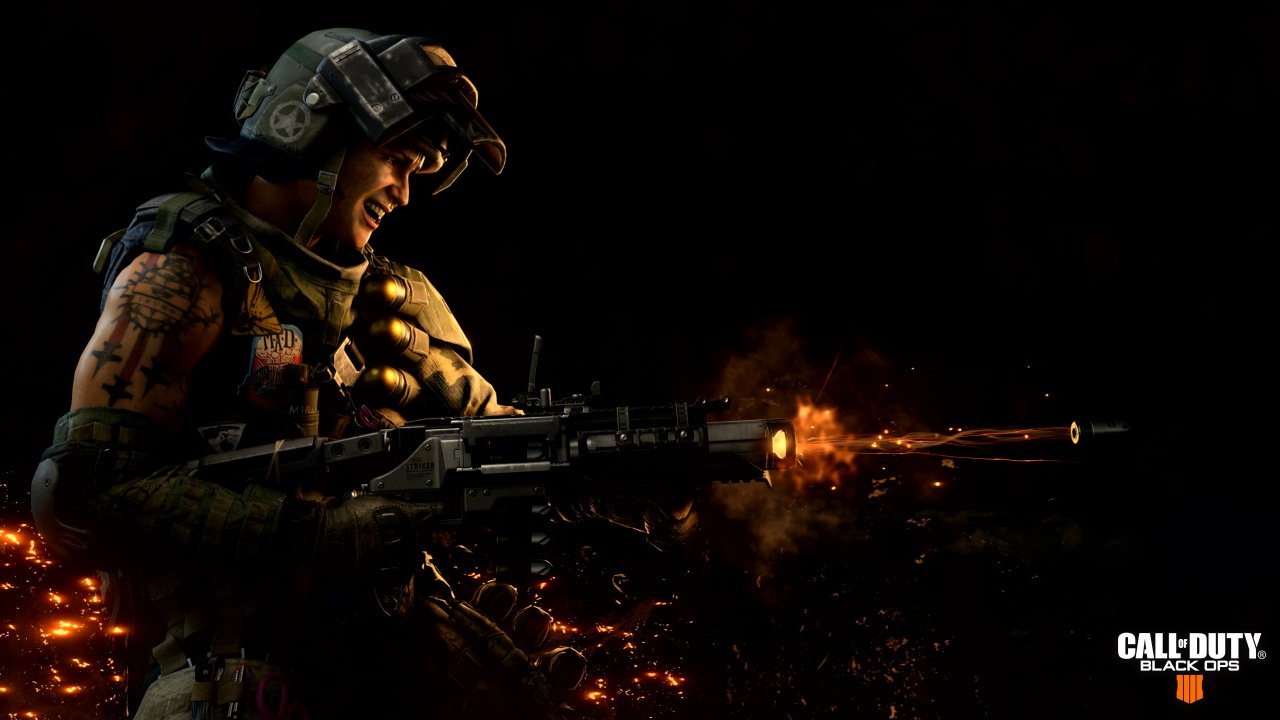 That map was called Frequency. It's a winding, multi-level series of catwalks and platforms hanging perilously in the air, basically begging players to fall to their death. The map continues the strange series of maps that look like they had been built with the same kind of wall-run, double-jump, parkour movement-style that was used in Black Ops 3, and retrofitted when Treyarch decided to ditch all of those mechanics. There's still platforms to jump across, ledges to leap down from, and movement is still an important part of the map, but the jumps just aren't quite as big, and the multi-level structure is designed for players to only go one way.
This isn't a bad thing, necessarily. Black Ops 4 is still the frantic, fast-paced action shooter that players expect from the franchise. Nothing has been lost in translation, and the "guns-up" mentality actually makes it a shooter that feels a little different from everything else. The game that was all about speed and precise aiming is doubling down on that angle, forcing you to always be ready to fire away. There are no long jogs to get back in the action, there's no tricky parkour needed to find the firefight, all you need to do is take a couple of turns and you'll quickly find yourself back in the thick of things. Black Ops 4 is a shooter's shooter, the meat-and-potatoes of pure multiplayer mayhem. While other developers are looking for a new angle or a variant to tackle, Treyarch is doing what they know best.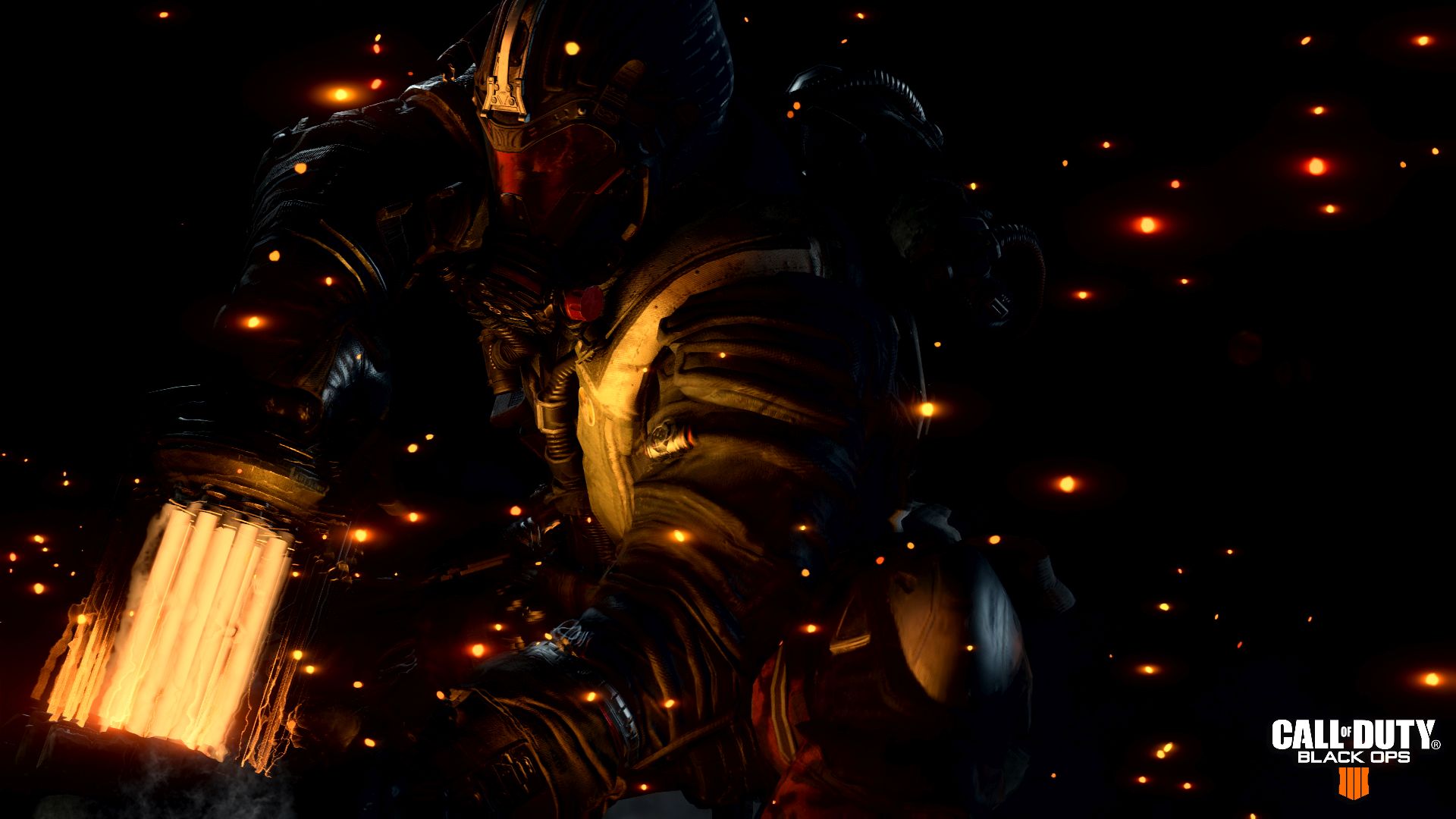 If there is any trend that Black Ops 4 is chasing (excluding the elusive Battle Royale mode that's been promised, but currently MIA) it's probably the team elements of Overwatch. Having played the game few times now, I'm constantly reminded of how Jeff Kaplan talked about working with Treyarch while creating Overwatch and I can't help but wonder if that was a bit of a two-way street. I know that Specialists aren't new to Black Ops 4, but there seems to be an added emphasis on their abilities and skills. Part of this is customization, but using Recon's Sensor Dart or Vision Pulse to see the enemy, or Torque's Barricade to create cover on a hard-to-take point, are total game changers.
During my time playing Black Ops 4 at E3, we played what I have decided is my least favorite mode in the game - Hardpoint. Still, I have to soften my anti-Hardpoint stance a little since my complaint, that it's a mode that largely favors a team getting a lead early, was debunked. This time my squad was able to get a significant lead on our opponents, but slowly lost it in the final minutes. Maybe I just don't like it because I lose whenever I play it - don't judge me!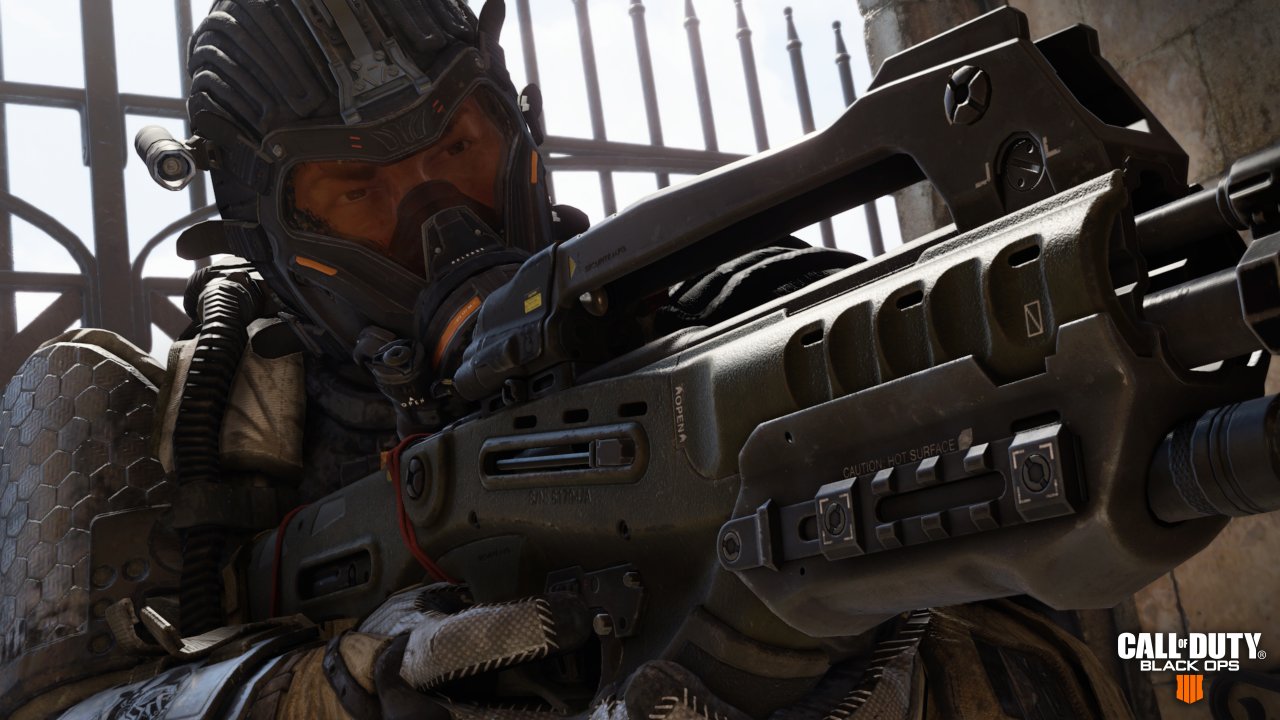 I will say Frequency was a good map for Hardpoint. The points would often pop up on places that allowed for multiple attack angles, meaning that simply hunkering down was a little difficult. If you got all five of your squad on to the point it was easier, but getting everyone together can be a little tricky since it's easy to pick people off. The myriads of windows, ledges, and vantage points keeps you on edge while playing on Frequency, and it makes for a fun time.
I don't know if I have any new insights from playing Black Ops 4 at E3 that I didn't mention in my previous hands-on. This is still a tightly packaged, breathlessly-paced experience that employs some nice tactical elements to keep things fresh. It's a game that feels like it's designed to pull back in the core Black Ops audience that Treyarch created with this franchise nearly ten years ago. It'll be interesting to see if that audience is still interested, or if they're all playing Fortnite these days.
Call of Duty: Black Ops 4 will be available October 12, 2018 on PlayStation 4, PC, and Xbox One.
Comments
blog comments powered by Disqus