PES 2019 Preview - E3 2018
Kicking it around with Konami's latest entry in the football franchise
You know autumn is on the way when the leaves start to brown, the pumpkin lattes start flowing, and the annual release of a sports game hits the shelves. Despite Konami's thinning roster of games over the years, Pro Evolution Soccer is still alive and kicking. At this year's E3, we laced up our boots and had a kick around with PES 2019.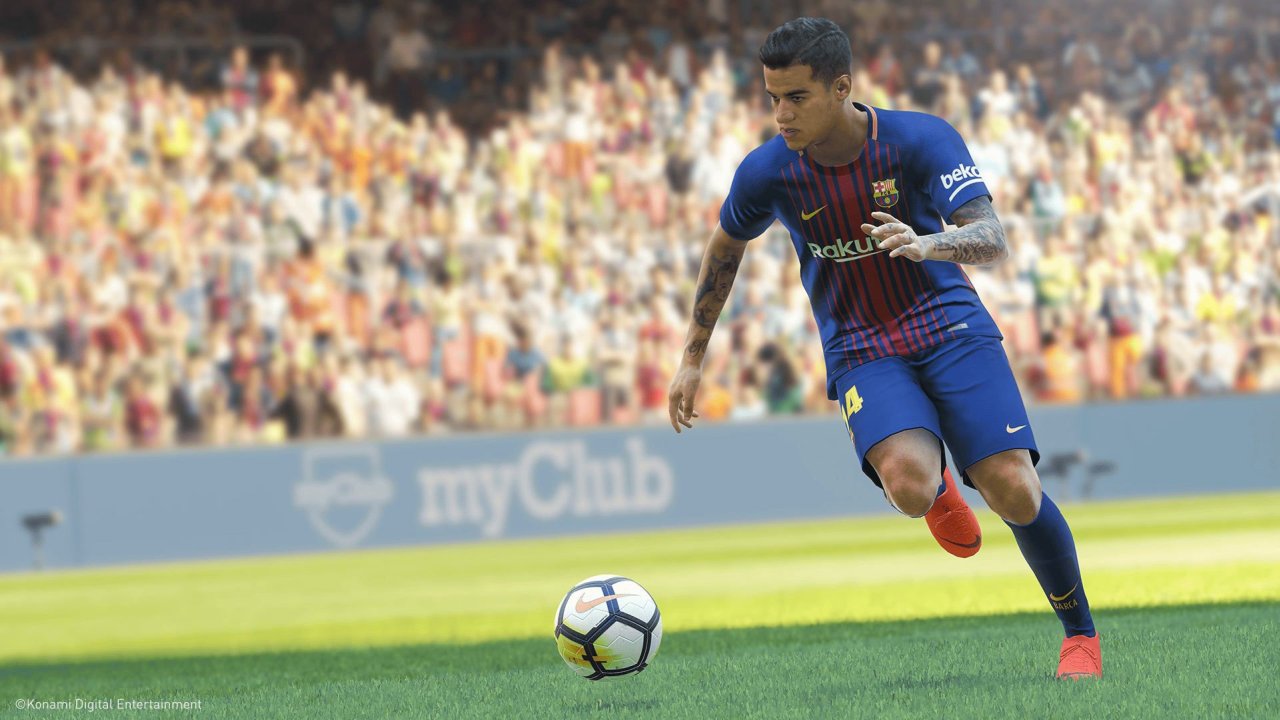 Despite the loss of the Champions League license, Pro Evo promises more fully licensed leagues and stadiums, club-licensed partnerships, and new Legends players from days gone by. FC Barcelona, in particular Philippe Coutinho, will be brand ambassador, in addition to global footballing icon David Beckham.
The focus for this year's PES is player individuality. More skillful players will be just that. The likes Messi and Firmino will possess distinct agility and movement, helping them stand out from the crowd. They'll also have unique skills, such as Firmino's signature no-look pass. Players will also discover the cross-over turn, double touch, and more in their arsenal, allowing you greater autonomy when building your squad to fit your preferred style.
Sitting down with the demo, it's immediately noticeable when playing with a team like Liverpool. Trapping the ball with a defender, while doable, isn't going to allow you to go off into a blistering run. You may have the strength, but you need to feed the ball into the midfield and beyond to players like Salah and Mané. It's their skill and ability that lets you glide along the pitch.
But all that skillful play and tearing apart the enemy defense will leave you a little tired, which is where visible fatigue comes in. 60-70 mins into the game, players will be sluggish, bent over, hands on hips. It forces you to think a little more tactically, knowing who you want to sub. This is made easier by the inclusion of in-game quick subs with a few button presses. Because if your players are tired, so are your opponents, giving you a chance to exploit their weakness.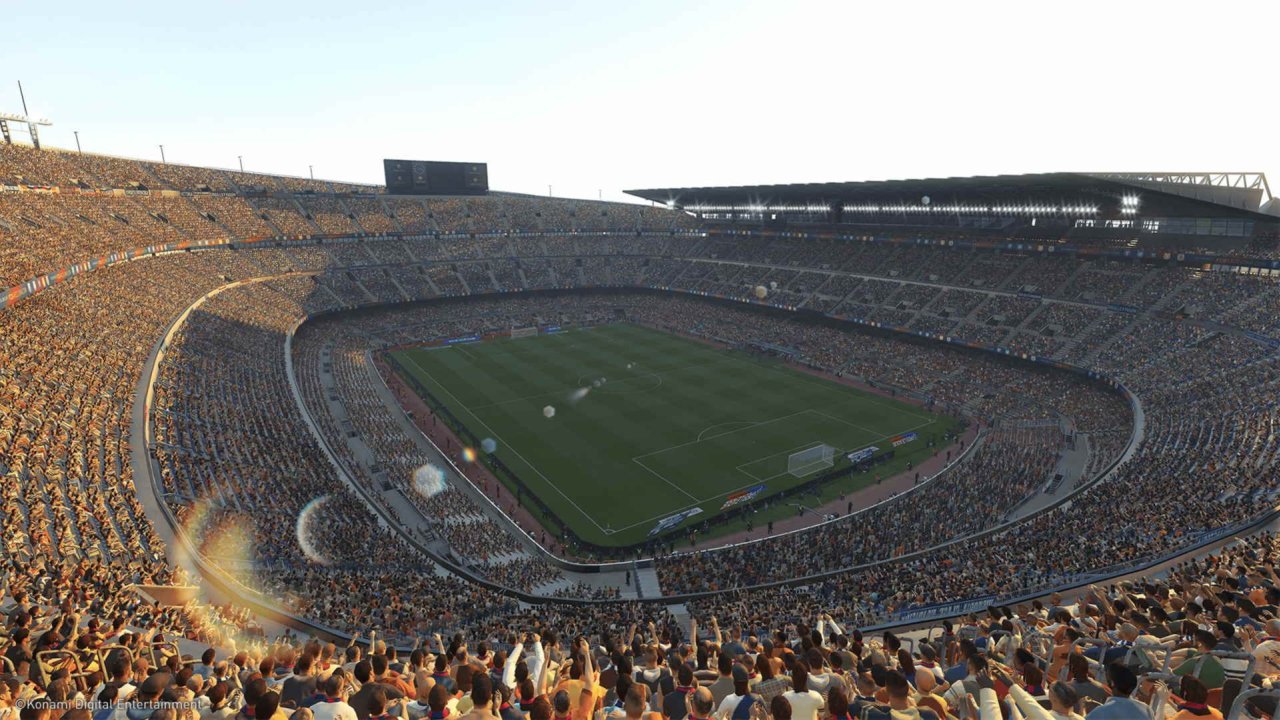 As always, PES does demand more care and attention that its competitors. Passing requires more accuracy - you can't just hit pass and hope. Success depends on your position, which is especially true for crosses. It may take a few goes, but getting the power and accuracy just right is satisfying, leading to some quality goals.
Graphically, the FOX engine really does PES justice. With the team focusing just on current-gen consoles and PC (which means no PS3 or Xbox 360 this year), it allows players to look extremely detailed. When the replays kick in, utilizing TV-style angles, it's difficult to distinguish it from reality. Stadiums look beautifully rendered and the changing lighting effects during each game add a lot of weight.
Shooting demands precision, as it has for several games. However, I still think shooting lacks a little punch. When playing against a real player, I found their defenders did position themselves somewhat too well, so it's hard to break them down unless you're taking a shot outside the box. This is perfect for those aforementioned tricky players, because bobbing and weaving through the box is a dream.
PES 2019 is also a very physical game. Things can get scrappy on the field, and players won't just automatically run to the ball if it's a bit of a mess, so you have to be switched on and make sure you're always heading to it. It also punishes you for square passing, as it should, so you have to be creative. The ability to cut off a passing lane while sending an AI player to the other team is good, but I wish there was a function to hold the ball up more, or have more control of how your player takes a touch, rather than them being just good or bad at it by their general position.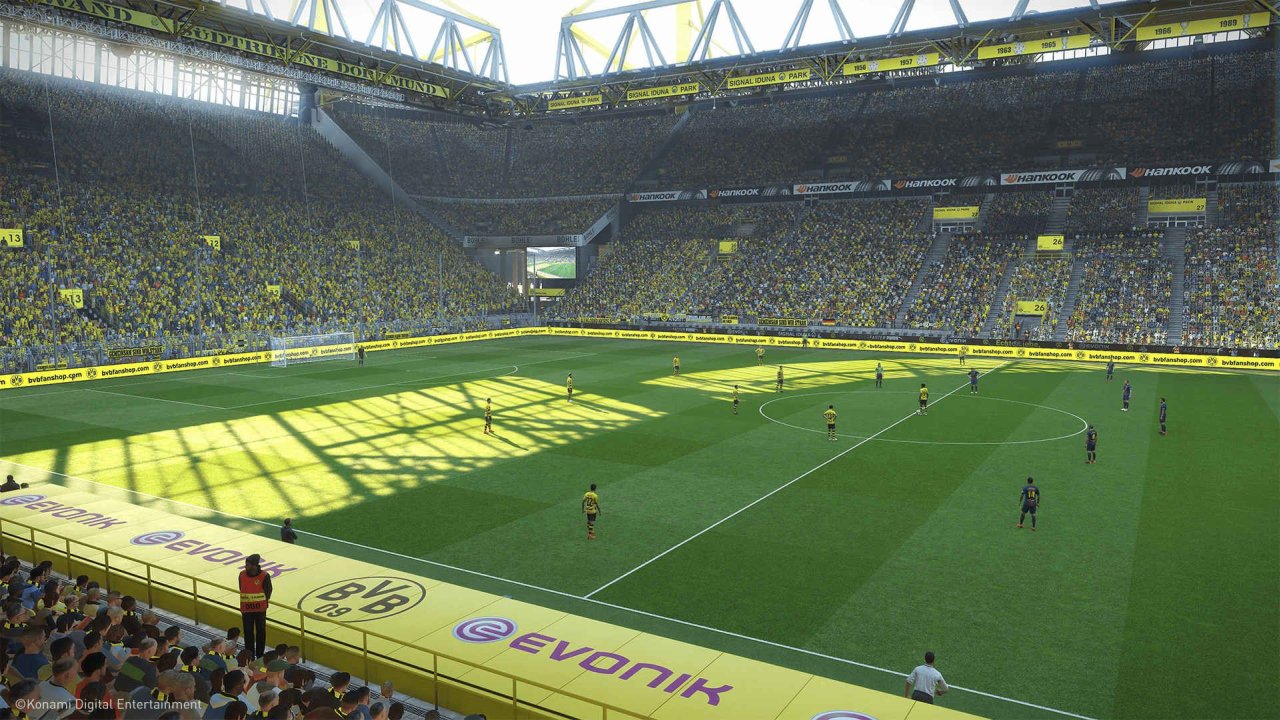 What was slightly amusing was that players would run into each other and fall over, like in real life. You need to be smart on attack and defense. For the latter, in build-up play at least, your players won't just defend for you, so you need to make use of the jockey system as well as get your positioning correct. And this all ties in to the very nice animations that PES is known for, in particular the way the keeper would dive for the ball.
Fans of myClub can also expect improvements. The addition of a new player card design system, as well as high Performance Players, including Legend Players and Players of the Week (with temp boosted stats), should add more variety to your club.
While the Champions League makes an exit, the International Champions Cup takes its place. It's promised that elements of the ICC will be implemented into Master League, which will feature a revised negotiation system (so you can't buy Messi from the start), living menus and realistic transfers, which update with real-world events.
Pro Evolution Soccer 2019 feels like a very solid entry into the series, but something that's always begging for more hands-on time with. While I was more blown away with last year's edition, it does feel like a series that is always moving forwards, if not always at full sprint. PES 2019 is set to launch in late August for PC, Xbox One, and PS4.
Comments