65
Reviewed on PlayStation 4
Bloodstained: Ritual of the Night Preview - E3 2018
We get a second look at the upcoming crowd funded title
What even are the expectations for Kickstarter projects these days? As someone who doesn't often give to crowdfunding campaigns, it's hard for me to know whether those who do have collectively managed to become cynical after the disappointing results of Mighty No 9, Dreamfall: Chapters, and Godus; or if those who shell out their money years before there's any hope for a final product still have high hopes for what the end result will be. I don't mean to say all Kickstarters are failures, as there have been many successes that were only made possible by the crowdfunding efforts of others. With all that said, I hope Ritual of the Night to be the game that lives up to the nostalgia of previous Koji Igarashi games.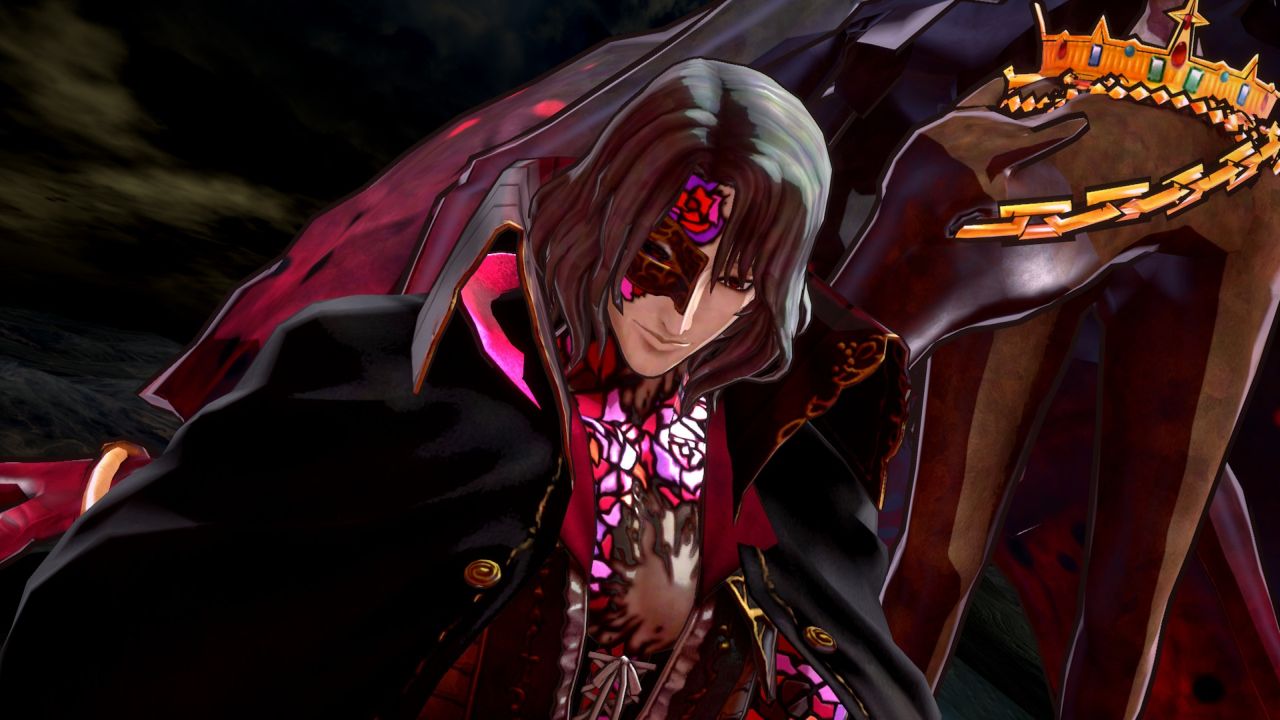 Koji Igarashi is quite the spectacle to witness in person, always wearing his fedora, calmly existing in the storm of press and marketing that swirls around him. At last year's presentation, the man brought a whip into our demo room to demonstrate his favorite weapon in Bloodstained. That's the first and only time I've ever seen a live weapon during E3, let's hope my luck holds. As I hurried into the room at E3 2018 to play Ritual of the Night, I see Igarashi again, sitting casually by the door to the room, flocked by a translator on one side and a PR person on the other, both speaking Japanese to him - he's calm as ever. We all might be in a rush, hurrying around like a storm, but Igarashi isn't fazed, this is just another day for him.
One of the most impressive things about Bloodstained is how confident the team seems to be in the game. We were told that the demo was a significant chunk of the game - enough for players to play nearly an hour and a half of the game, though I only got to play the first level due to our time constraints. The team was also very relaxed as we played, no one attempted to guide us or tell us what to look for, instead they simply hung back and watched.
The player character in Ritual of the Night is named Miriam, a woman who is slowly dying. During an experiment, Miriam was cursed and now crystal is slowly consuming her body. To try and stop this from happening, Miriam is after her former teacher, a man named Gebel. While preparing for her confrontation, she talks to her friend, Johannes, in the cabin of a sailing ship. The dialogue wasn't great, but it quickly set up the scenario before the ship was attacked by demons.
Miriam was equipped with kung fu shoes that I used to take out the attacking demons. In my relatively short time playing Bloodstained, there were already a ton of weapons to sample. From rapiers to daggers, musketoons to the aforementioned whip, it's an impressive selection. What's equally impressive is how different all of the weapons feel. They do different kinds of damage and so switching from one to another can sometimes help you kill more effectively.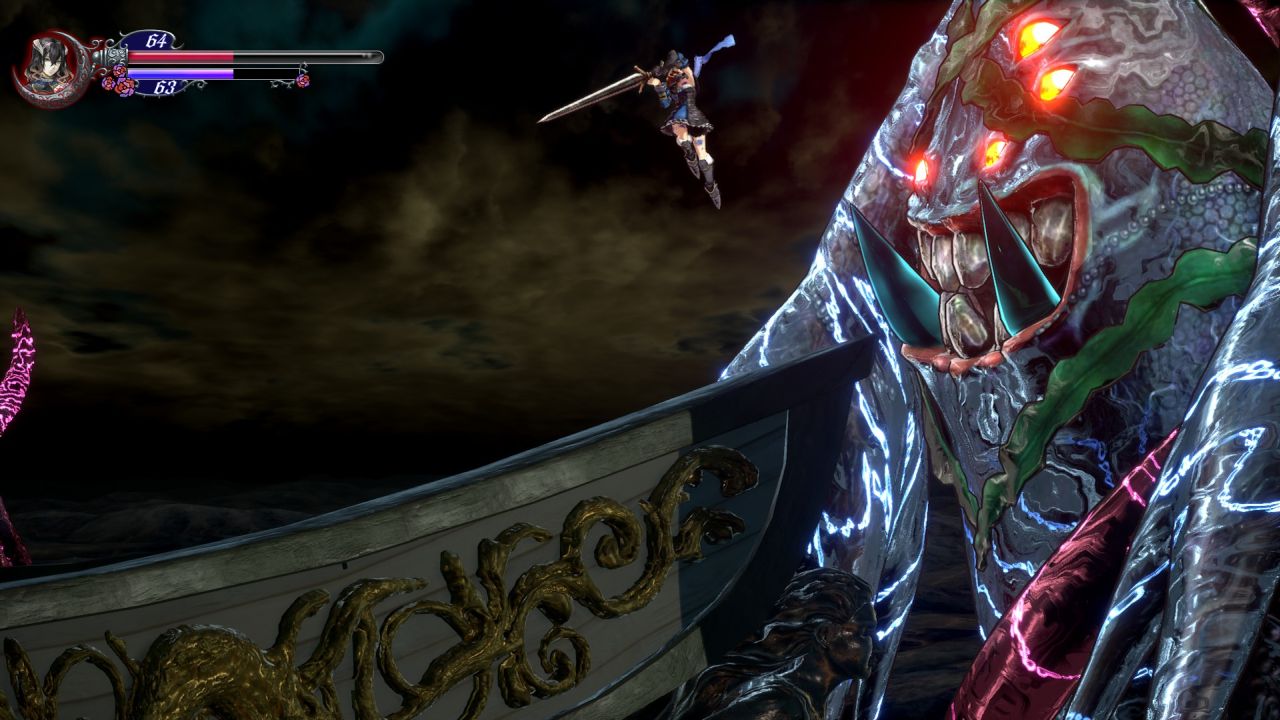 The labyrinth-like levels should delight fans. You can find maps of each area that show you the rooms you've yet to explore, but simply wandering around the maps is a joy all of its own. There are secrets everywhere. Castlevania fans will want to explore every corner of the map to find hidden treasures, weapons, and save rooms. But the exploration comes with a cost; every time you leave a room enemies that were previously defeated respawn.
As Miriam battled more demons, she became more powerful by leveling up. There isn't much customization to this element of the game. However, defeating enemies can also give you shards which grant magical powers. This can involve shooting fireballs or other projectiles at enemies. While you can have different kinds of shards equipped at a time, you can only have one of each type. The shards are a nice riff to the gameplay and can also be used to alter the environment - not only for combat.
As I played, the movement felt a little stiff. There's definitely a learning curve to how the game handles. At first I struggled with figuring out how to dodge attacks or even get the right amount of distance between myself and enemies, but as I played on it got a little easier. Still, Bloodstained is not a forgiving game so that learning curve can be a bit painful.
The game also felt like an indie production. It's very restrained in its score and 3D animations. Granted, this is far from a finished product, but it's important to recognize that Bloodstained was not designed with an enormous budget; even the biggest Kickstarter successes rarely provide money for big budget development and you can feel where things got tight for Bloodstained.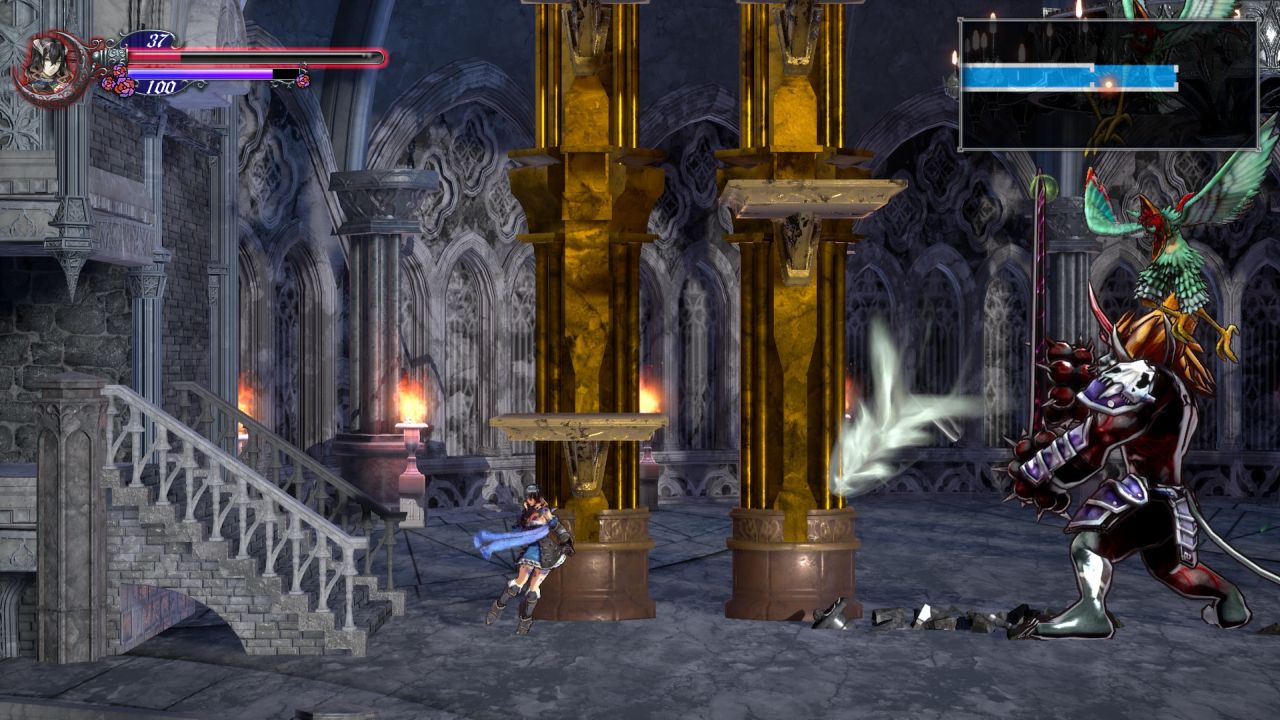 Still, the combat and gameplay are clearly where the focus has been and that is good. There's a rhythm to the game that is consuming and addicting. The time flew by as I navigated my way through a ship being torn apart by demons. Bloodstained: Ritual of the Night is a simple game that is laser focused on the re-creating the gameplay of the Castlevania series and from what I played, they are on the right track. I am looking forward to playing more of Bloodstained, maybe I'll even buy my own whip, just to make sure the experience feels complete.
Bloodstained: Ritual of the Night is expected to be released in 2018 for PC, PlayStation 4, Nintendo Switch, and Xbox One.
Comments
blog comments powered by Disqus