The Last of Us Part II Preview - E3 2018
We get a first look at the gameplay in the upcoming sequel
There's no shortage of excitement from the gaming community for the upcoming sequel to The Last of Us. After the original game surprised many with its quality gameplay, original and heartfelt story, and engaging world, fans have been eagerly anticipating any information on the sequel. After The Last of Us Part II was formally announced at PSX 2016, the excitement for the next Naughty Dog project has been steadily building, and Sony has been providing tidbits of information and trailers at a few different major gaming events. E3 2018 was no different, as we got our first look at the gameplay demo.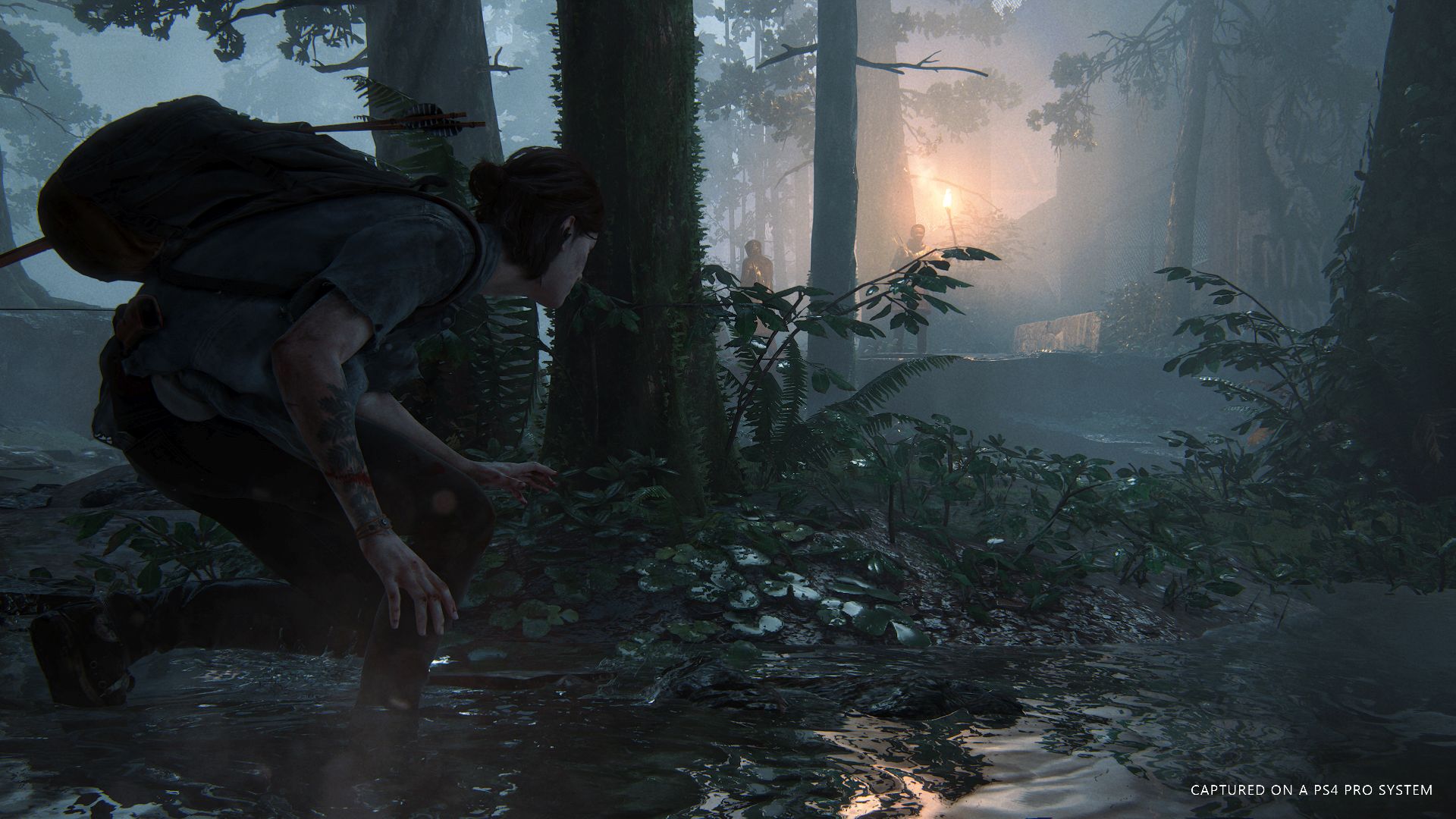 At PlayStation's booth, we had a chance to once again see the demo that was first shown during the publisher's E3 2018 Press Conference just days ago. It was the same demo, though said to be played live, but the content was otherwise identical. If you've somehow missed it, you can watch the reveal again on YouTube.
The demo finally revealed what Ellie will look like in the sequel. She is older now and obviously "more dangerous than ever", having been able to survive for so long in a world infested by infected creatures and arguably even more evil humans. We are briefly introduced to two characters, Dina and Jesse, and there's a sense that perhaps a love triangle is developing. We also hear about Joel, who sounds like he is in charge of patrols and keeping the community safe, and still just as strict as he usually is. We'll have to wait a bit more to see what he looks like in the sequel.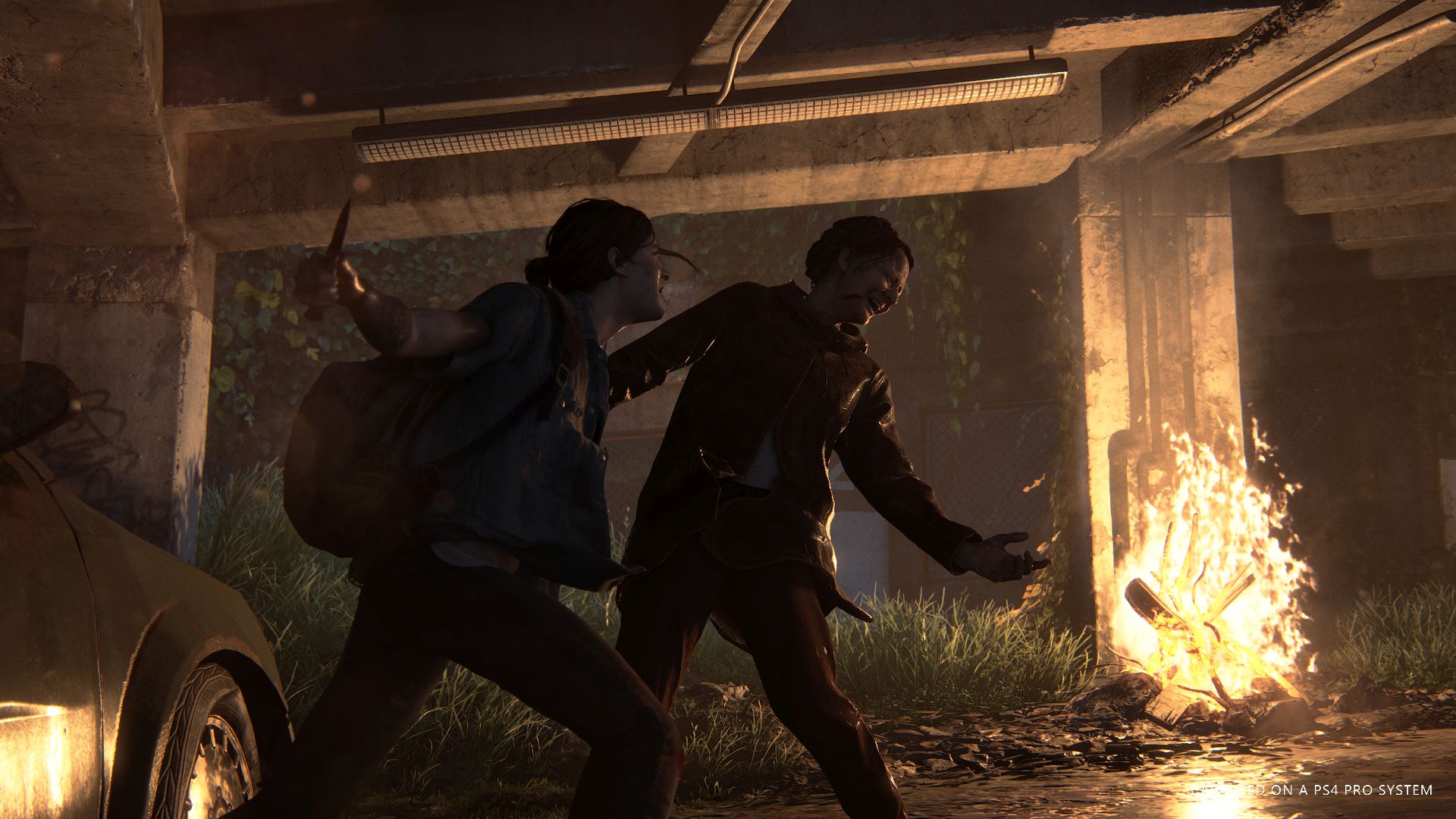 As the trailer rolls into the gameplay section, we get to observe Ellie making her way through a darkened parking garage, as a group of enemies are about. We watch Ellie use her signature bow in order to stealthily eliminate a few of them, using a familiar weapon selection menu from the previous game. We also observe the ability to crawl under a vehicle, a new addition that's just one of the ways the sequel will likely expand player stealth options. The same enemy awareness UI indicator is also observed. When she is eventually discovered and must enter combat, fleeing seems like the best option against overwhelming odds.
We can observe new mechanics that make fights more cinematic, like Ellie having to remove an arrow that was lodged in her shoulder, using the body of an opponent as a shield, and many of the one on one encounters using cinematic camera angles and the surrounding environment for a more dynamic feel to the combat. When cornered, we also watch as Ellie crafts an explosive arrow to get rid of an opponent. Combat on the whole is obviously going for a more visceral feel, as between this and the earlier trailers, there are a number of camera shots that showcase brutality and bloody kills, combined with very detailed facial expressions. This detailed animation and visuals will undoubtedly also translate to the rest of the game, as the nuances of Ellie and Dina come across fairly life-like during the quiet, peaceful moments of the demo.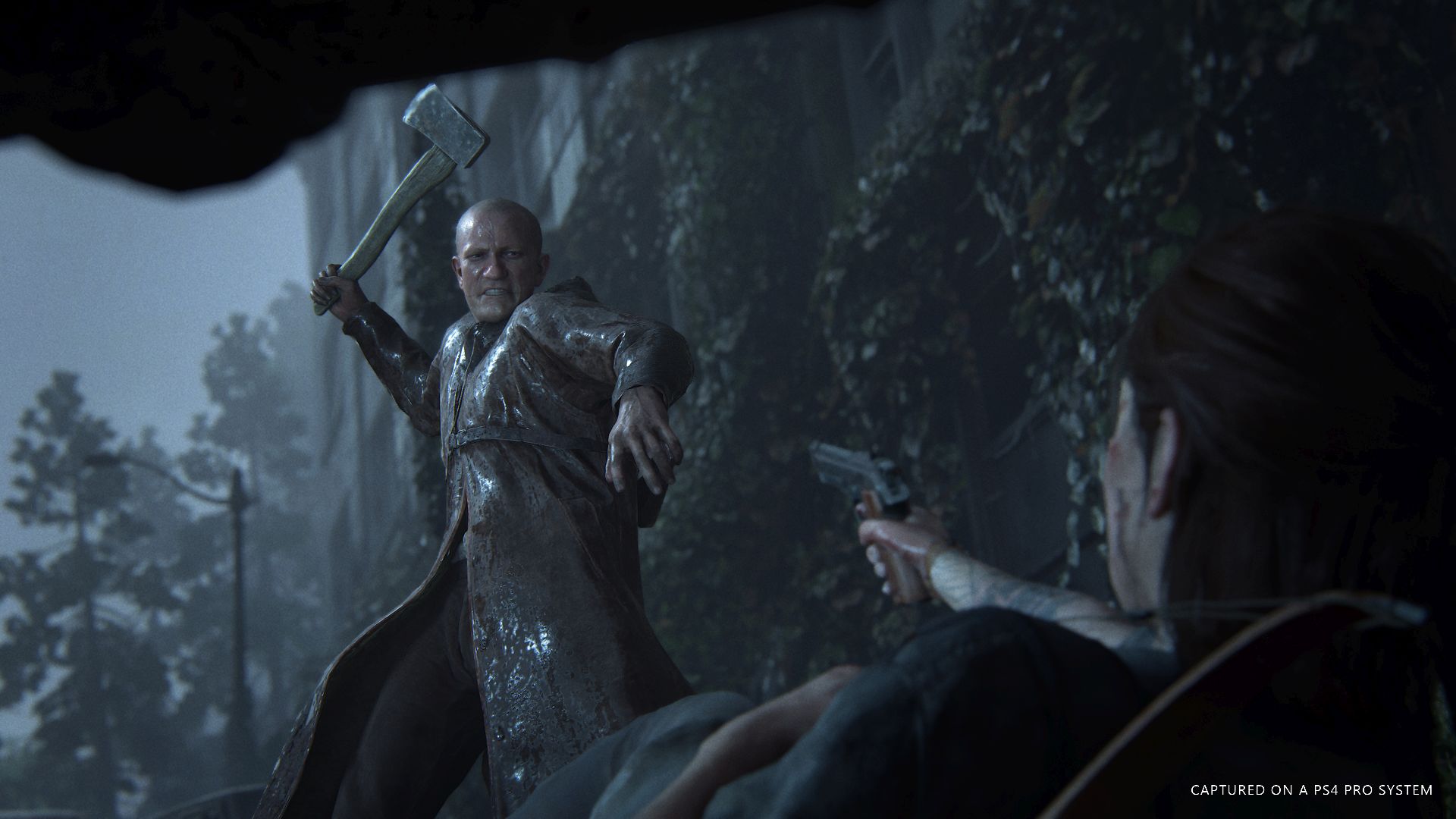 The Last of Us Part II is looking like a very promising title from Naughty Dog, and though we weren't able to gather any information at this year's E3 beyond what was already shown to the public, it was nice to see the gameplay of the sequel for the first time. Possibly, this means that the game is not too far off from release, and we'll likely keep getting new details with each major gaming event. The next such occasion is probably PSX 2018, where fans can hope to see more of the game.
The Last of Us Part II is set to launch exclusively on the PlayStation 4.
Comments
blog comments powered by Disqus