Trials Rising Preview - E3 2018
We take the newest challenging bike game for a spin
When I was younger, I had a one of those 100-games-in-one Gameboy cartridges. Only around 20 of the games were actually unique, the rest were just the same game under a different, poorly translated name. One of those was a bike game in which you sent a little guy around a track, going over ramps and loop-de-loops, and it would entertain me for longer than it had any right to. More than a decade later, the Trials games came along and spurred those childhood memories, albeit with a lot more tantrums involved.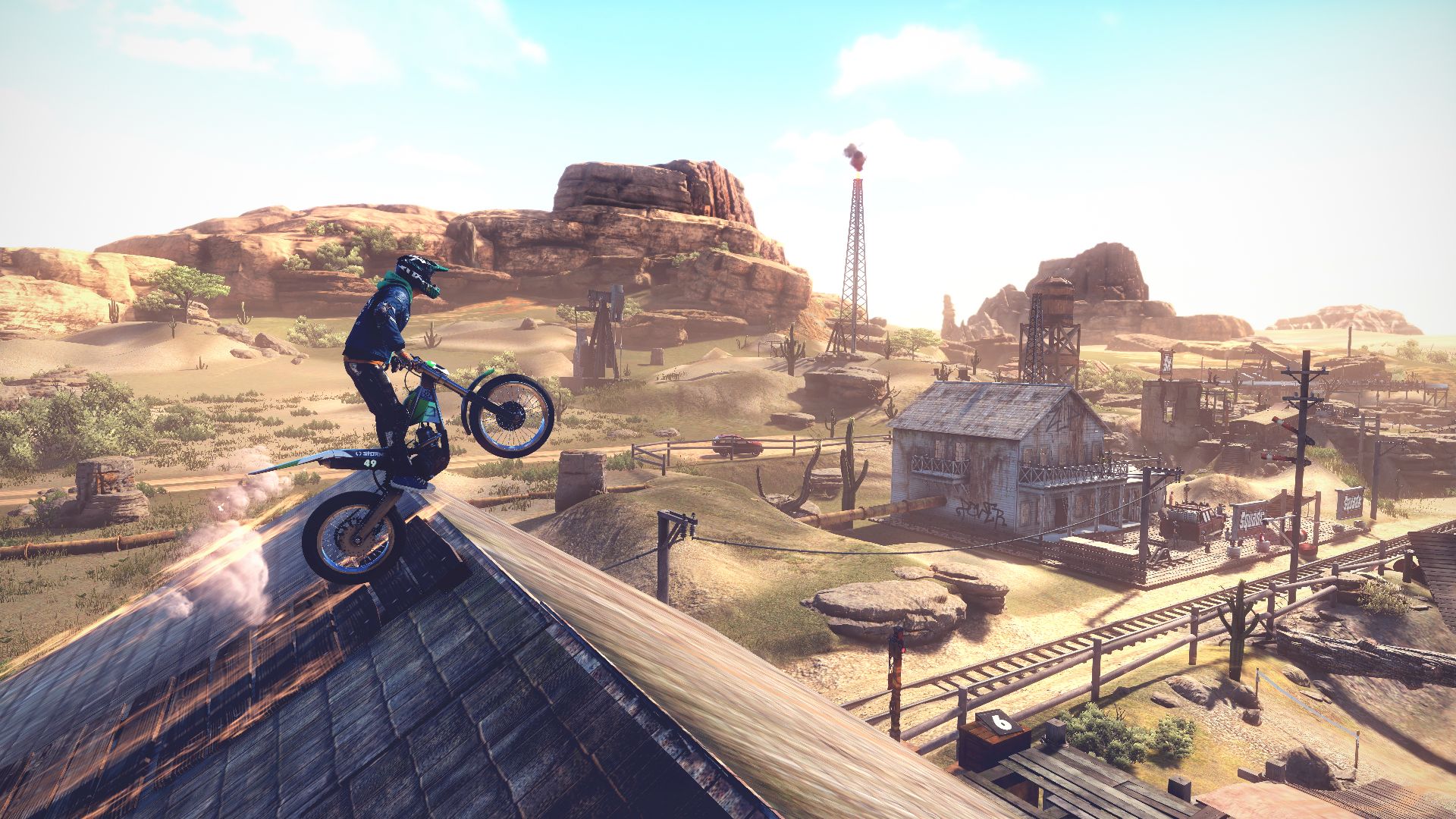 The Trials games are all about perfection, about retrying that one section over and over again until persistence finally wins out. With the latest Trials game - Trials Rising - I once again attempted to reach my zen state while taking on a few tracks in Ubisoft's game at E3 2018.
Trials gameplay is deceptively simple on the surface. Your right trigger hits the gas; your left trigger applies the breaks. You use the analog stick to shift momentum to the front and back of the bike, keeping your balance or pulling off multiple aerial flips. Stages take place on a 2D plane, and you will typically find yourself flying over ramps, hopping from precarious ledge to ledge, and creeping up slopes while trying to keep your fragile sense of balance.
While core gameplay remains the same, there are a few changes returning players will notice in Rising. Firstly, you can run each stage against other live players. This means there will be several of you riding a stage, cranking up the competitive nature. You can also ride against "ghost" players, which are those who have already run the track. The latter is great for bettering yourself to perfect each run and seeing how others have tackled challenging obstacles.
The new contract mode in Trials is simply an objective system given by in-game sponsors for each stage. You can earn in-game currency by acing these tasks, which can then be used to customize your rider. There is a wealth of options for kitting them out, from jackets, helmets, pants, and boots. Most importantly, one of the lobby poses before starting a track is the "Dab".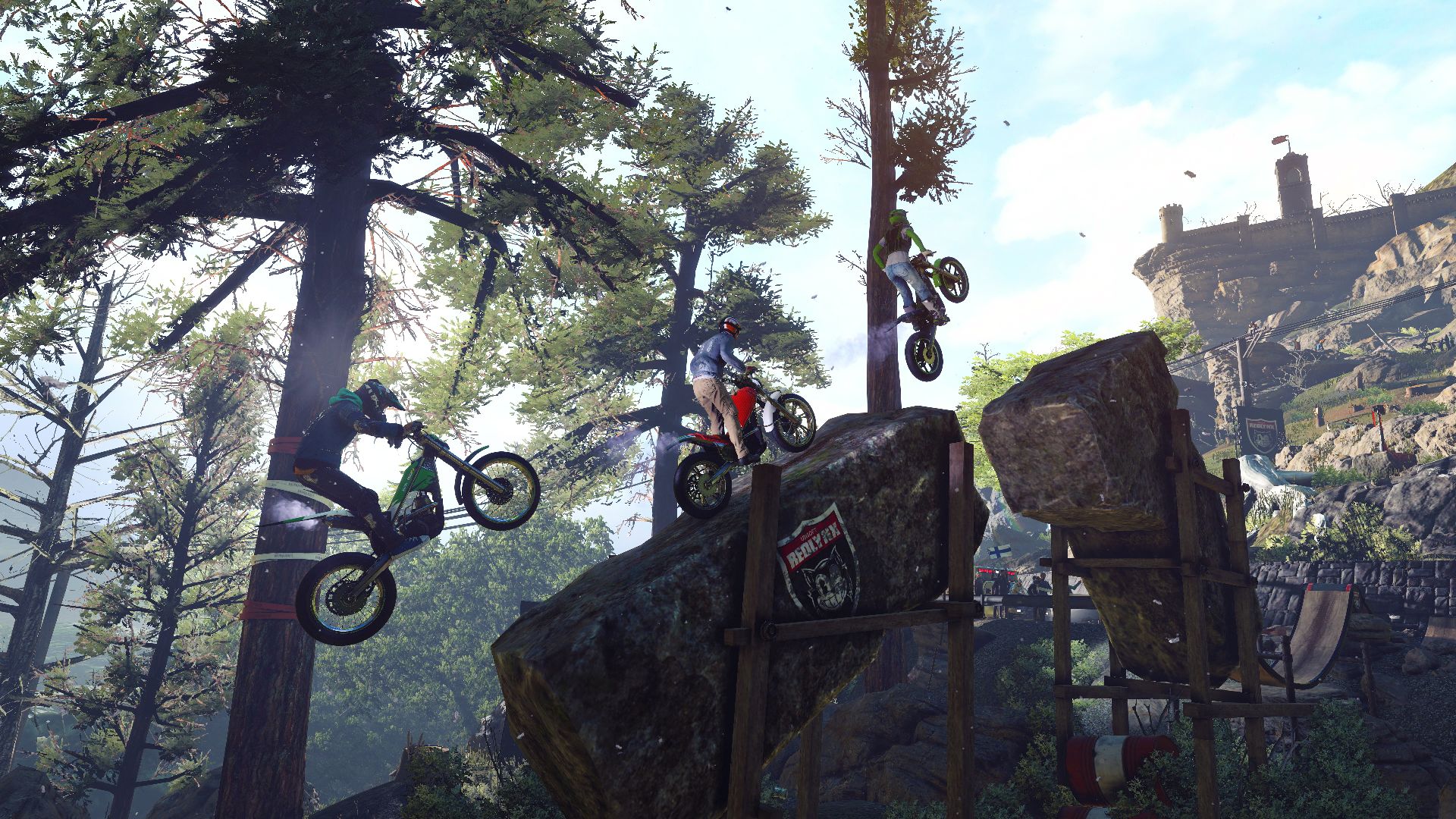 Perhaps one of the strangest editions to the game is the tandem bike. This is a multiplayer option where two players each control half of the bike. Each has 50% of the gas, brake, and forward/backwards momentum. It's a fun addition and I'll be interested to see if there is a separate leaderboard for it because we may be witnessing the birth of a new eSport.
Stages in Trials vary in complexity. Having played the game before, I wanted to start with an intermediate track. Repping my ends, I went with a track set in the UK. Before you start, however, you get to choose your bike. You have the all-rounder, a high-speed yet sensitive beast, and a few others than meander between different stats. Sticking with the average bike, I headed out with a ticket to ride.
It's difficult to put tracks into coherent context because each is a series of mini-trials. You'll find yourself being catapulted dozens of feet into the air one moment to edge onto a new section of track. You'll encounter a series of iron girders over treacherous drops that you have to wait to cross. There are a series of undulating ledges that require precise taps on the gas and a literal balancing act with the analog. There's a great sense of pacing to each level you tackle and the increase in difficulty feels really well-balanced.
One level that particularly stuck out during my playthrough was Everest. Like the name suggests, it's more of a slow climb than simply gunning it as fast as you can. The gentle increase in gradient as you travel farther and farther up the mountain becomes increasingly difficult - verging on the frustrating. But that's when Trials is at its best.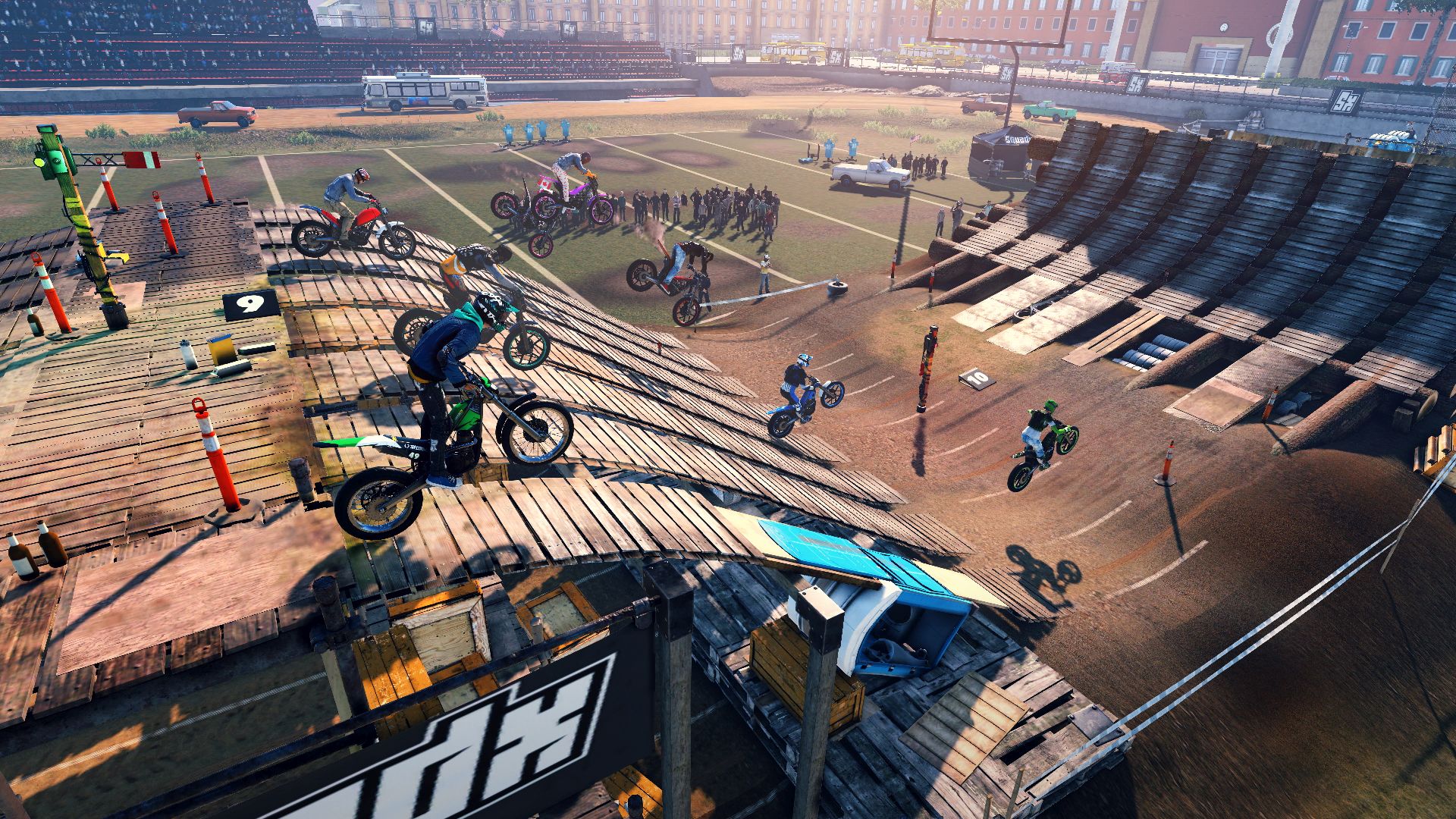 I could see the finish line just meters away, but one last slope stood in my way. I must have tried it dozens of times, continually slapping the reset button. Through infuriating, I became better and better each time until, finally, I made it across with a great sigh of relief.
Of course, Trials Rising will bring back the track editor, where the community at large can create their own insane stages to challenge and, more importantly, frustrate other riders around the world.
While Trials Rising is not reinventing the wheel, it does succeed at creating a tense, rewarding experience where each stage begs for mastery. I'll be revving my engine and looking forward to what the community can create when it releases February 2019 on Xbox One, Nintendo Switch, PS4, and PC.
Comments
blog comments powered by Disqus