Concrete Genie Preview - E3 2018
We go hands-on with a wonderfully drawn adventure
The team at PlayStation are no strangers to giving smaller development studios a chance to showcase their game, particularly if it has a heartfelt atmosphere and a memorable art style. One such title is Concrete Genie, being created at Pixelopus and having been first announced back at Paris Games week 2017. With the unique painting mechanic, neat visuals and a relatable story, the game is obviously going after a certain type of player that can enjoy and appreciate this sort of experience. We had a chance to go hands-on with a demo of Concrete Genie at E3 2018.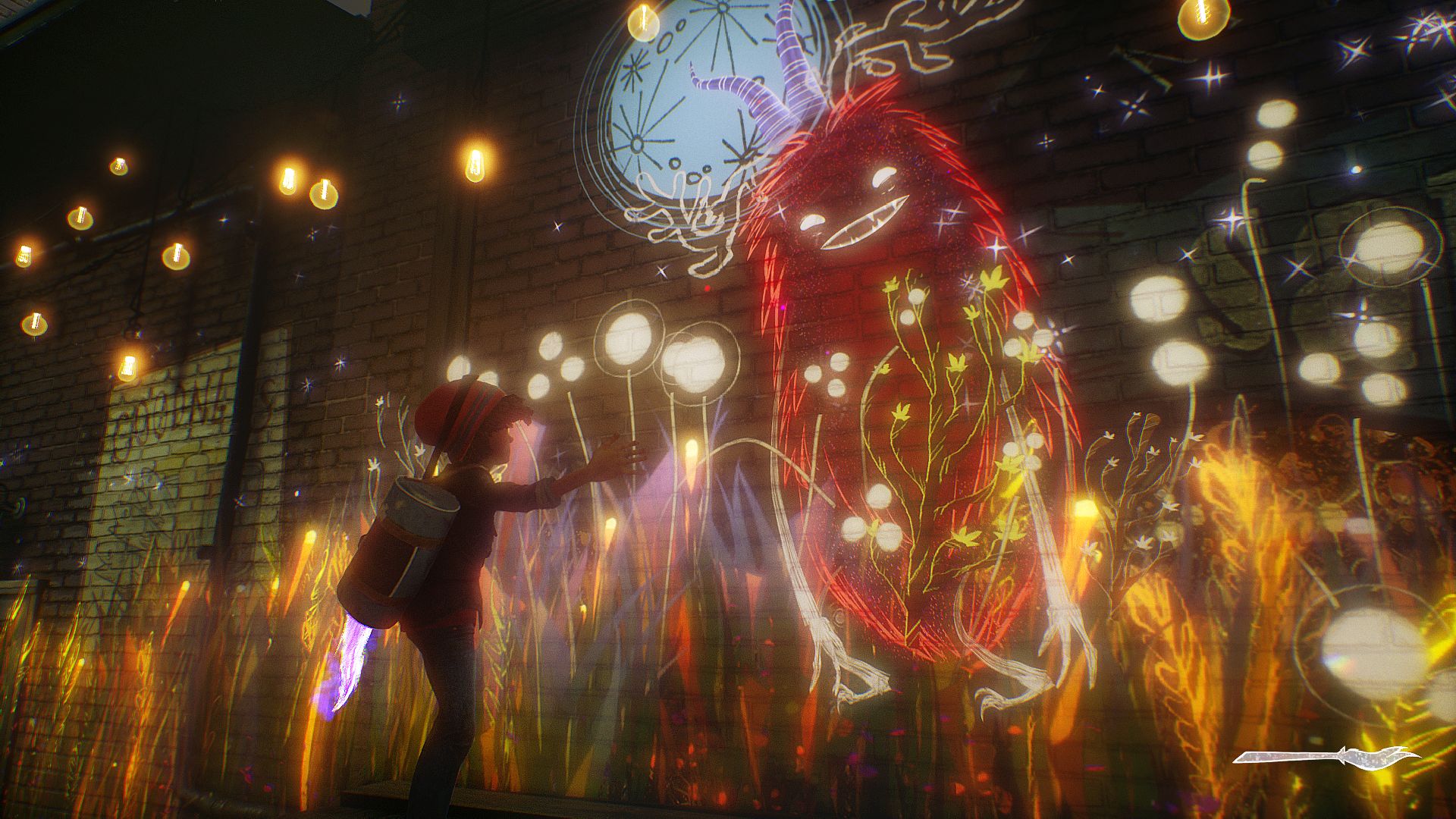 The game lets you take control of Ash, a young boy who possesses the ability to paint on walls with his magic brush, and also make those paintings come to life. Our demo picked up about 45 minutes into the game, as Ash was hanging out in the city. He was feeling a bit lonely, so he decided to draw a creature, which are referred to as Genies. You enter paint mode by pressing on the touchpad, and then move the cursor around either with the stick or with motion controls. After walking up to a wall, you choose a brush, and then press and hold a button to paint, dragging the cursor across the wall. It's very simple and intuitive, and it works quite well. Our demo's brushes included stars, grass, trees, flames, and so on. And it was easy to use these elements to paint a scene with broad strokes. We also painted a Genie, and walked up to it to make it come alive.
The entire painting, from the moving grass to the random bits of fire we sprinkled across for good measure, to the stars higher up on the wall, all looked rather excellent. The 2D art is strikingly pretty, and looks even better slightly animated – and in the case of Genies, fully animated. This cute (or not, depending on how well you drew him) creature had a range of facial and body expressions, easily communicating his mood. He could also follow you around the area, popping up on walls if you called for him.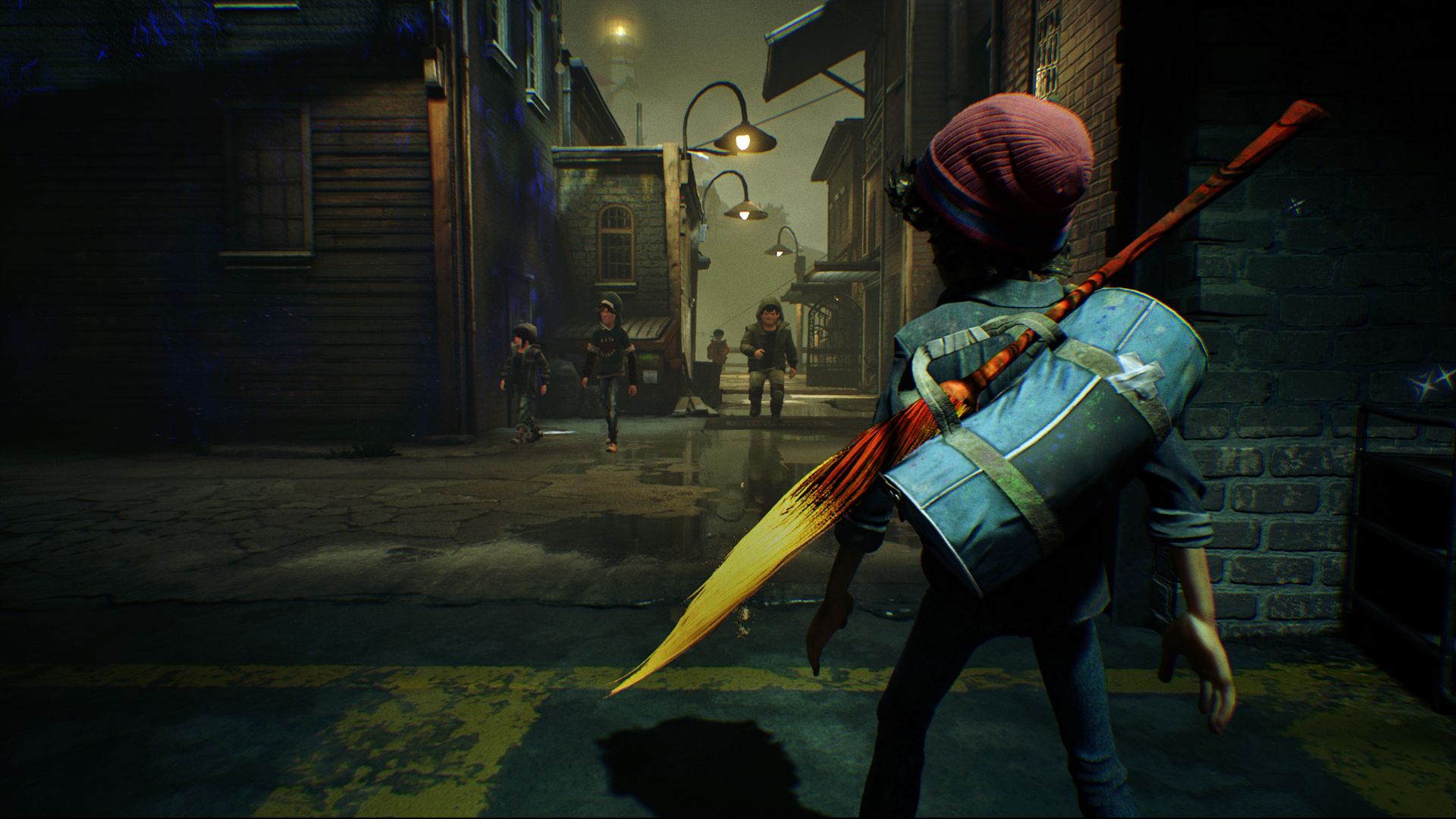 In order to progress, we had to clear some darkness from the walls of the town, and to do so we needed to use special powerful paint for our brush. This special paint can be provided by the Genie, if you make him happy – he will indicate what he wants, whether it's for you to draw an apple to eat, some stars to enjoy, or a flame to get warm. Drawing these requested items will make him happy and he can fill up your special paint meter, which in turn is used to clear the darkened walls of the area. This gameplay loop was straightforward and enjoyable, and gave you a reason to use all sorts of brushes, and see the cute 2D animations of the Genie. You could also explore the area to try and catch some pages of your torn-up journal, which unlocks new brushes and new Genie parts.
But not everything is so simple – a bunch of bullies are in the area, and they will chase you down and try to break your brush if you're not careful. This meant that Ash had to frequently climb on top of roofs and small buildings in order to escape, which works as sort of light platforming mechanics. While this seems OK in theory, in practice the bully mechanic meant that you often had to stop drawing and run away, or you couldn't even finish a painting because the bullies patrolled the streets or decided to stick around a certain corner. The encounters were far too frequent and became an annoying interruption, rather than a worthwhile hazard. Hopefully, the final game will give these AI bullies better pathing or provide more opportunities for players to explore their creativity in peace.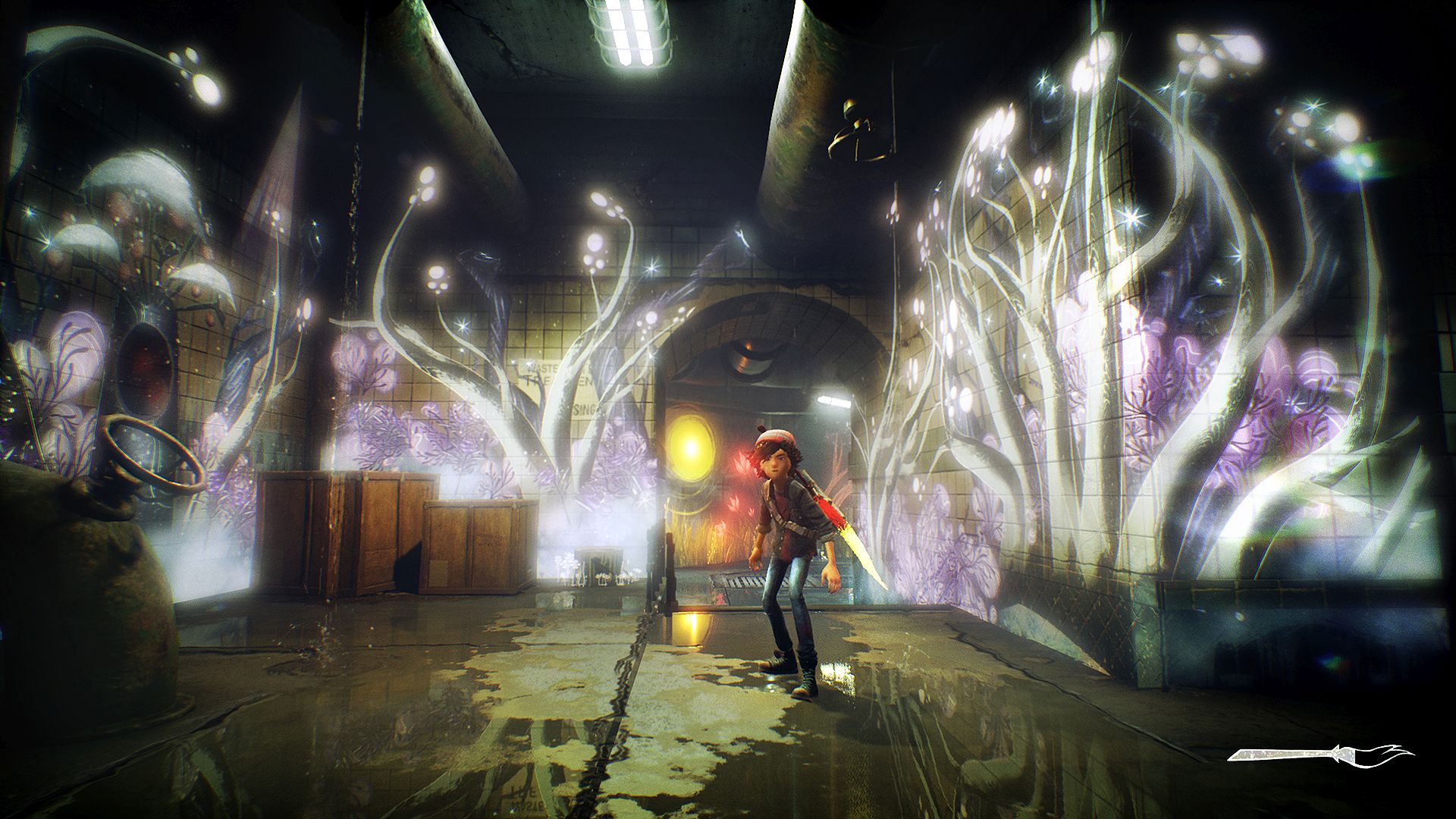 After working our way through three areas of the town and freeing the walls from darkness, with the help of multiple Genies we painted and interacted with, we also had to do a masterpiece painting as the final portion of the demo.
Concrete Genie was a surprisingly enjoyable experience. The core gameplay loop of painting and interacting with the Genies is simple and yet effective, and the great 2D art is definitely a pleasure to look at. The platforming and bully-avoidance mechanics didn't come off as well, but that will likely be fine-tuned later in the development process. Concrete Genie is set to launch exclusively on the PS4, with no release window quite yet.
Comments