Dead or Alive 6 Preview - E3 2018
The fighting series returns to the combat arena in 2019
From its early days on the PlayStation 2, the Dead or Alive (DOA) series has lived in the shadow of more successful beat 'em up games, like your Tekkens and Street Fighters. However, Team Ninja's series has certainly refined and carved its niche in the fighting game community, with a focus on lightning-quick combat, hectic counters, and crazy juggles, all tied up in a neat, accessible bow. We had some hands-on time with the latest entry from publisher Koei Tecmo - Dead or Alive 6 - and took several characters on a whirlwind-fist tour in the arena.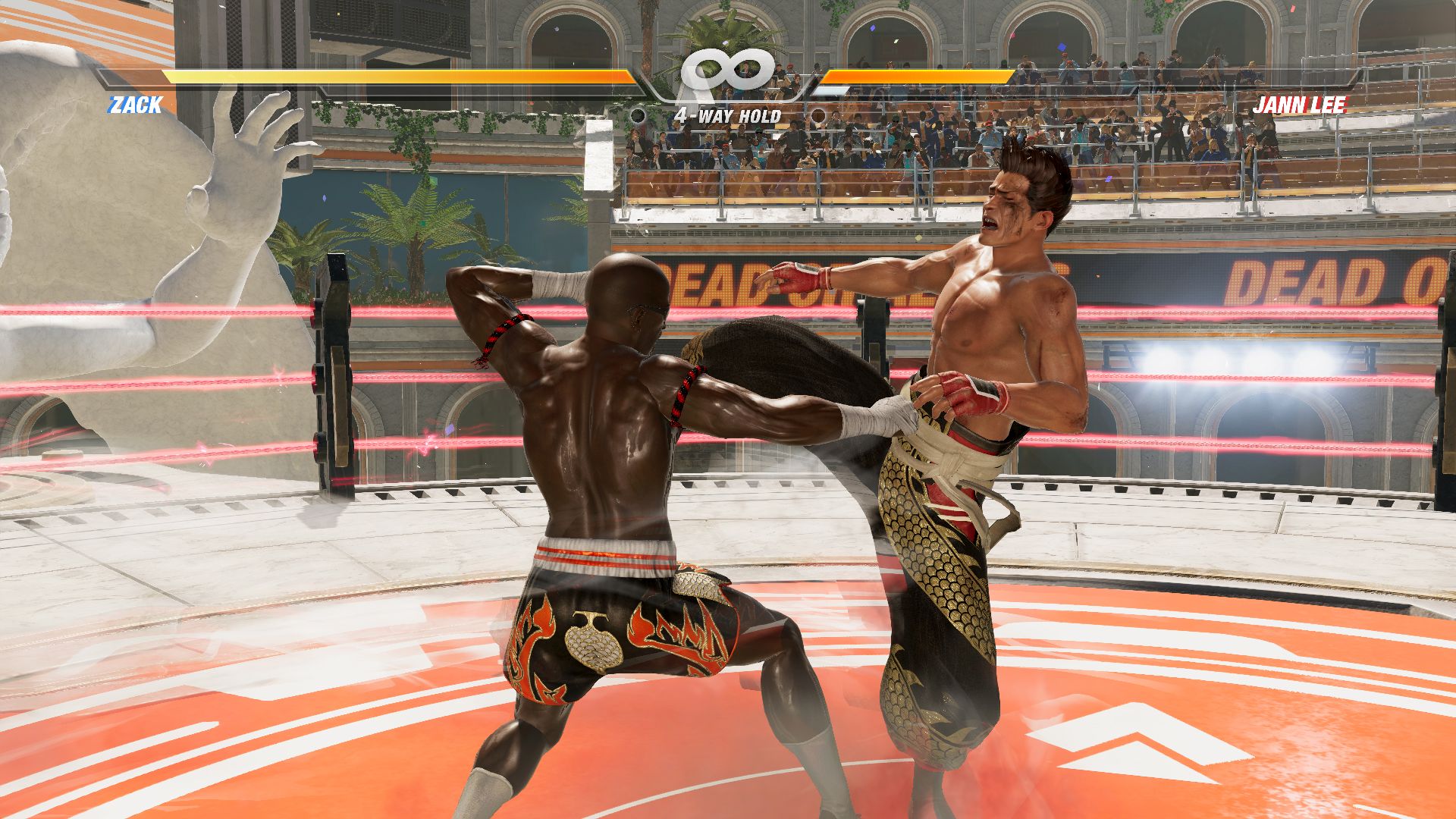 It can be difficult to distinguish yourself from the pack in fighting game territory, and, to me, the Dead or Alive series has always occupied a happy medium between the complex comboing system of Tekken and the pick-up-and-play-nature of Street Fighter. A simple combination of punch, kick, grab, and counter does not dilute the number of insane moves you're able to pull off, and the rapid pace of battle, more akin to one of Arc System's titles, forms an engaging battle system.
I duked it out with four returning characters to the series: Jann Lee, the jeet kun do, Bruce Lee inspired brawler; Zack, the long-legged kickboxer; Helena, a pi gua quan enthusiast (more technical fighter); and Kasumi, the kunoichi fans will recognize from the Ninja Gaiden games. Along with these four, fellow clan mates Ryu Hayabusa and Hayate are also coming to the fight, in addition to a roster of unannounced characters.
As we've seen in recent fighting games, there has been a push to expand the arsenal of techniques at your disposal, especially in turning the tide of battle on a dime. Most recently, in Tekken 7, there was the introduction of Rage Arts, a special move that can slice of a chunk of HP, similar to Street Fighter's Ultra Moves.
In DOA 6, we have the Break Gauge system. This is a special meter that fills up as you battle. It allows you to pull off a Break Blow and Break Hold. The former is a special counter attack that deals damage, whereas the latter is more of an evasive/parry that covers several attack directions. Even better is the Fatal Rush attack, reminiscent of Tekken 7's Rage Arts, which lets you pull off flashy, bone-crunching moves with simple inputs.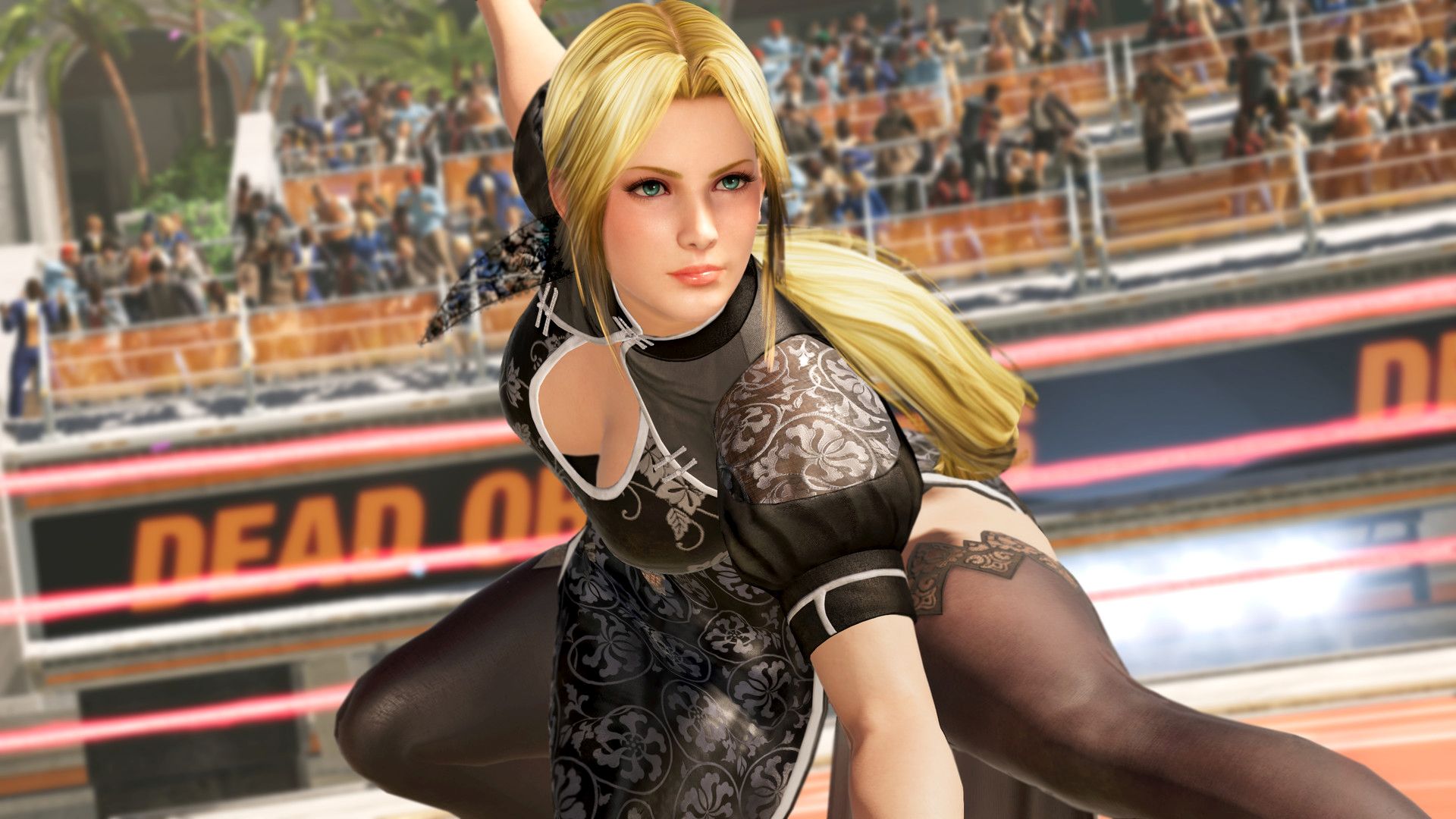 The stages themselves are another important feature of the DOA series. Way back when, they were somewhat of a novelty that you didn't find in many other beat 'em ups, save for something like Bloody Roar. The two stages I brawled in were Throwdown - a dingy, back-alley arena evoking the aesthetics of Fight Club, and Colosseum - a Roman-inspired wrestling ring with electrified ropes surrounding it.
In DOA, where you are fighting has always informed how you play. For Throwdown, every time you knock a foe against the throng of spectators, they'll shove the other player back towards you, opening up a chance for a juggling combo. In true DOA fashion, there is also a destructible element to the stage, opening up a new area. Colosseum has you constantly strafing away from the electrified ring, while also trying to launch your opponent into it to score some massive damage.
As with all new systems, the Break Gauge changes the way in which you approach battle - and it's definitely for the better. Thanks to the different flavours that it comes in, you can employ it in the most favorable situations. The parry is good for when you need a switch of direction; the counter is great for chewing off that last bit of health; whereas the powerful combo is excellent to employ when juggling a player for big damage. Another plus for DOA 6 is that this system is not one-use only - it recharges. That means you have no excuse to save it for the most dire situations. If you've got it, use it, and your opponent's in the same boat, creating a swinging pendulum of who's on top in each round.
Thanks to the inherent accessibility of each character in the series, you can pretty much pick anyone and start rattling off the combos. Even though it has been a while since I played with the likes of Zack and Helena, because the basic movesets surrounding each character follows similar logic, it's easy to become competent with numerous fighters.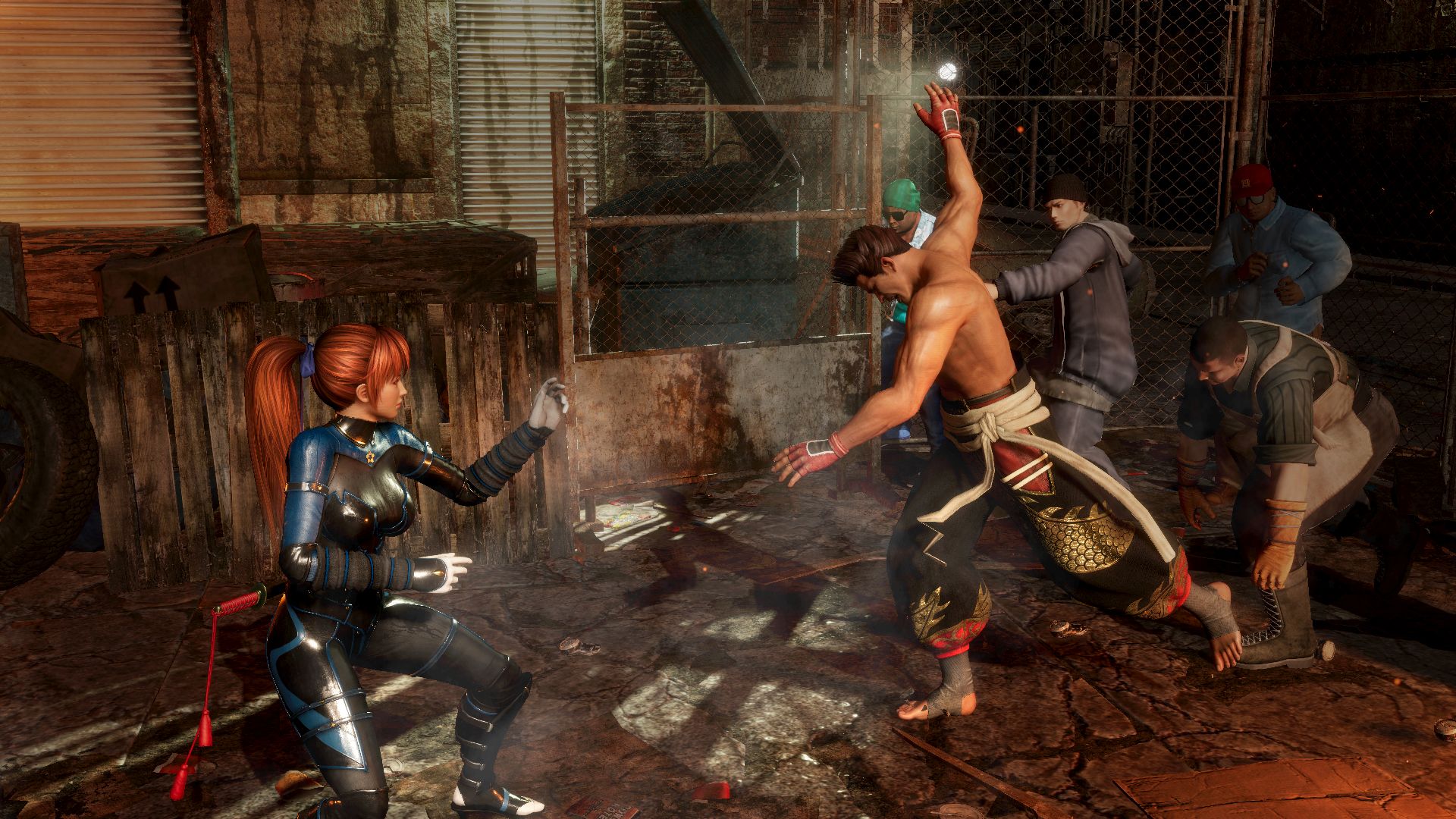 Dead or Alive 6 feels like a return to form for the series, that could see it entering the beat 'em up conversation with other heavy hitters in the community. Its quicker brawling experience combined with a fun counter system manages to competently offer a low barrier to entry with a high skill ceiling. Players can obviously expect online play with a ranking system, though whether this will include a tag battle system (from previous entries) is, as of yet, still unknown. However, fans of the game or the genre in general will be able to start busting heads on PS4, Xbox One, and PC in spring 2019.
Comments
blog comments powered by Disqus