Madden NFL 19 Preview - E3 2018
We take to the field for a first look at this year's sports title
Look, EA Tiburon, we gotta talk. What's with the hate for my Vikings? Aside from Adrian Peterson appearing on the next-gen cover of Madden 25, there's been little love for the team in purple and gold. We had the most amazing play of the year last season and you still made a trailer that focused around the interception incarnate: Eli Manning. Side note: EA also didn't have any Vikings hats among the many NFL ball caps they were giving away to fans at EA Play. I know, I know, I shouldn't complain about this stuff, so I'll follow it up by adding how excited I am for Longshot to return this year. I didn't get to see it this time at EA Play 2018, but simply knowing that the story of Devin Wade and Colt Cruise is going to continue, is exciting all on its own.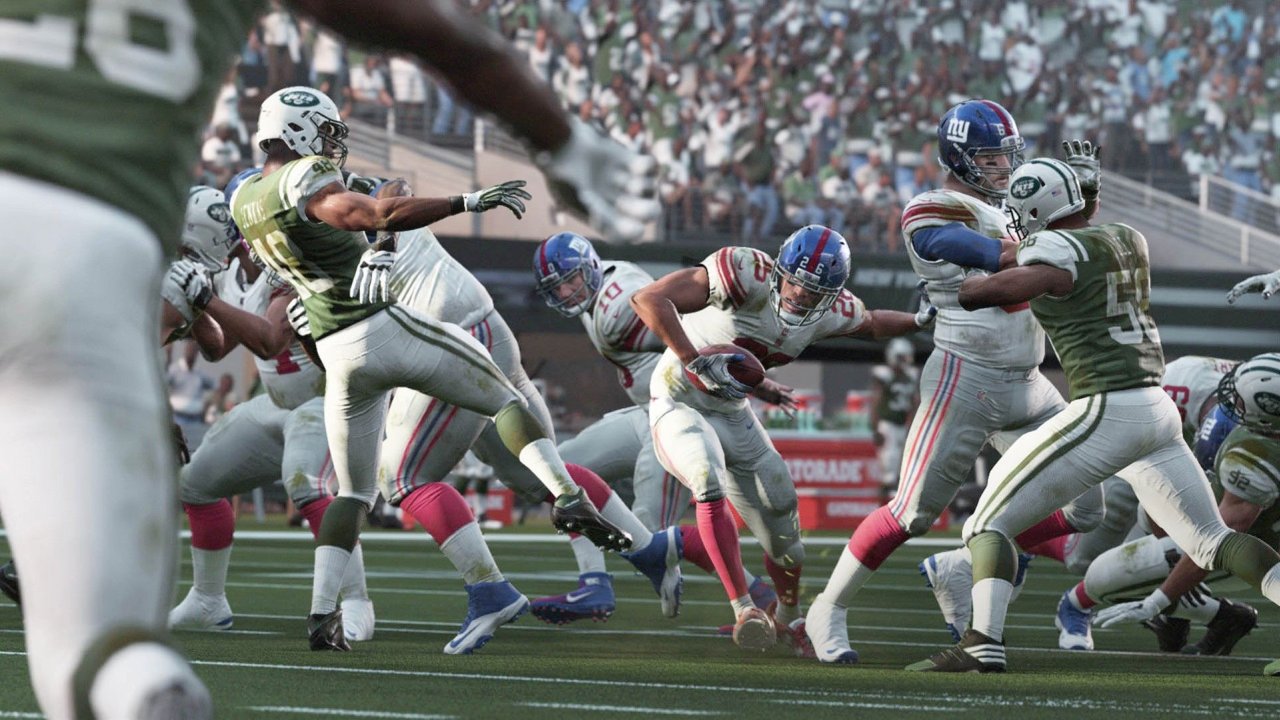 It's been an interesting few years for Madden. Slowly, it feels like the series has started to lean into a more intense, skill-based experience. Last year was perhaps the first time that I couldn't run rough-shot through seasons with my defense on auto-pilot and still holding teams to single digit scores. It's always been a little tough to play quarterback in Madden, but with the new sim-focused direction for the game it has become a brutally demanding element in Madden NFL 19. There's a lot of reading defenses, setting up plays, and knowing when to throw the ball away. These are skills that have to be slowly learned when playing Madden. Suffice it to say that Madden is embracing its hardcore audience and shying away from the casual fan. The best comparison is to Sony's MLB: The Show, but instead of working pitch counts or managing bullpens, you're reading blitzes and calling for the right coverage packages.
There are some nice updates. After you make a big play you can choose your celebration and it looks less robotic than last year. It's hard to say how long the animations will stay fresh and how realistic the game will look after pouring dozens, if not hundreds, of hours into it, but in the single game that I played it was a marked improvement. However, there are still weird relics of old animations and AI kicking around in Madden 19. Running backs going for flat routes still duck out of bounds instead of turning up-field after making a catch, the return team on a kickoff will still wiff on obvious blocks that aren't in their lane. These are little issues, but they stand out as the other parts of the game get a facelift.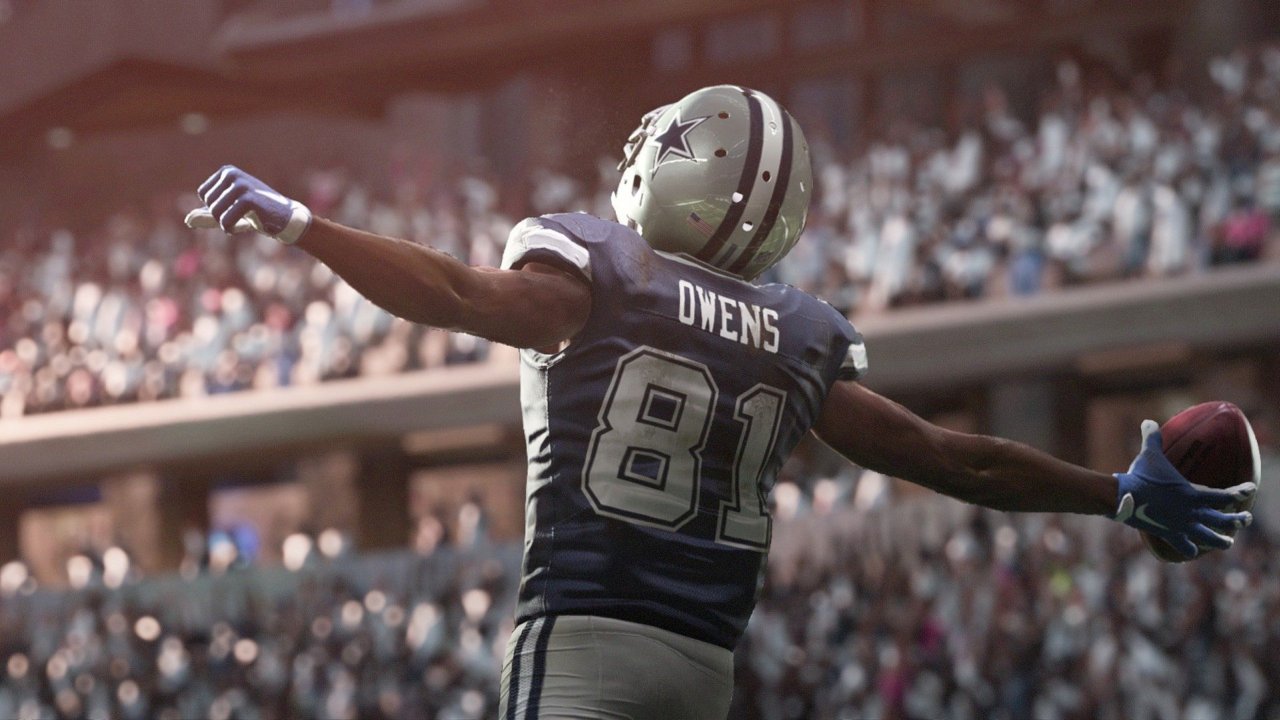 I also have some frustrations playing against the AI. Playing as the Eagles, my defensive line terrorized Tom Brady, putting him in multiple 3rd and 20+ yard situations. To that end, the pass rushing feels a little broken. It's easy to time the snap and come up with a sack. Yet, the GOAT managed to convert on almost all of his third down throws, even the a many that required 20-yard throws. Part of that is my fault. I was late on a snap, I called a safe zone defenses when I should have blitzed and forced short throws, and one time my defensive end fell over giving Brady ample time to read my defense - but this shows how demanding Madden has become. You can't take plays off and have to always be ready or someone like Brady is going to torch you when it hurts the most.
Again, this comes down to knowing situational football. A lot of the features from previous years that felt like luxuries are becoming necessities. You need to make sure that you're hitting the right button when going up to make a catch or trying to break an open-field tackle, or trying to make an open-field tackle.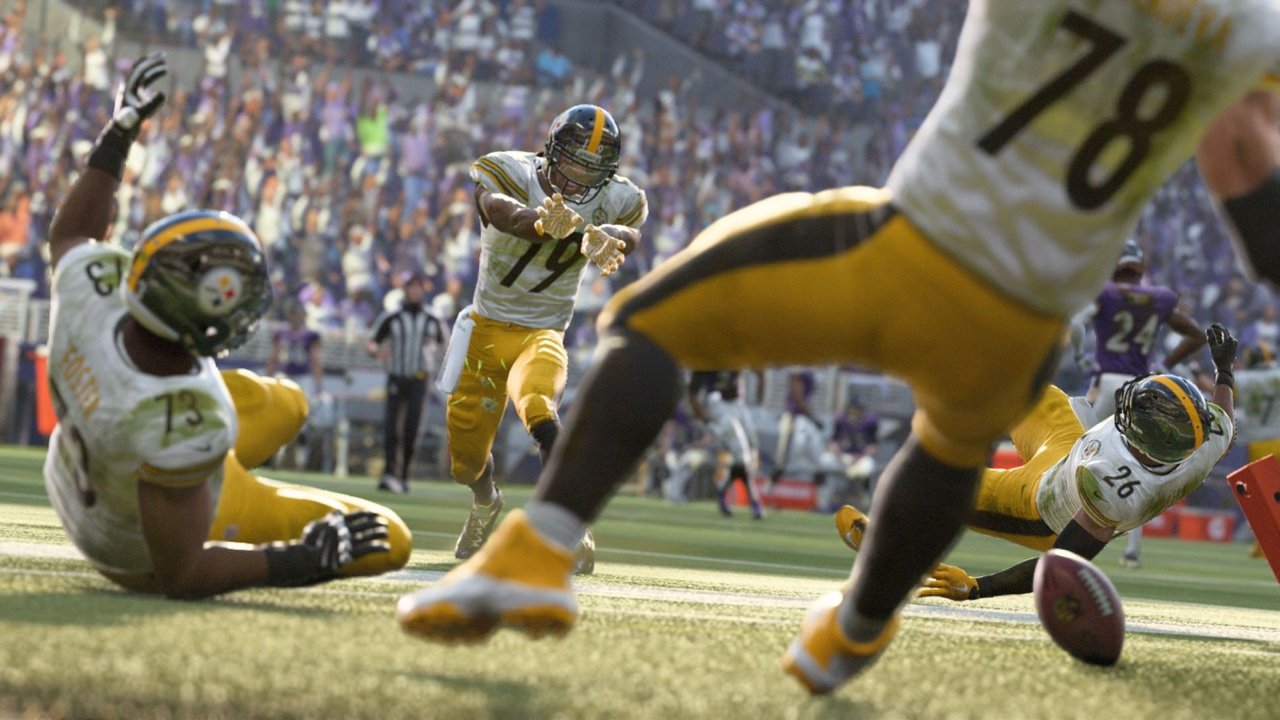 Madden NFL 19 feels like the coming together of a lot of different mechanics that have slowly been rolled out over previous years. While I think that the casual fans who had breezed through Madden in the past are being left behind, hardcore players who religiously purchase and obsessively play Madden are in for a solid year from the marquee football franchise. Now, Tiburon, I have some thoughts on the Vikings rosters stats for this year, please see my email titled "Opinions on the Vikings in Madden and the Accurate Rating for Kirk Cousins."
Comments