PlayStation Conference Recap - E3 2018
Sony offers a focused press briefing with The Last of Us Part 2, Spider-Man, Death Stranding and more
The final major press conference before E3 2018 officially kicks off tomorrow belongs to Sony PlayStation. Shawn Layden comes on stage to kick things off, explaining that tonight they will be going into some previously announced titles rather than focusing on new announcements. He introduces Gustavo Santaolalla to the stage, who sits in a chair with a banjo and begins to play a tune that evokes the soundtrack from The Last of Us. After this concludes, we get a trailer for the upcoming The Last of Us Part II.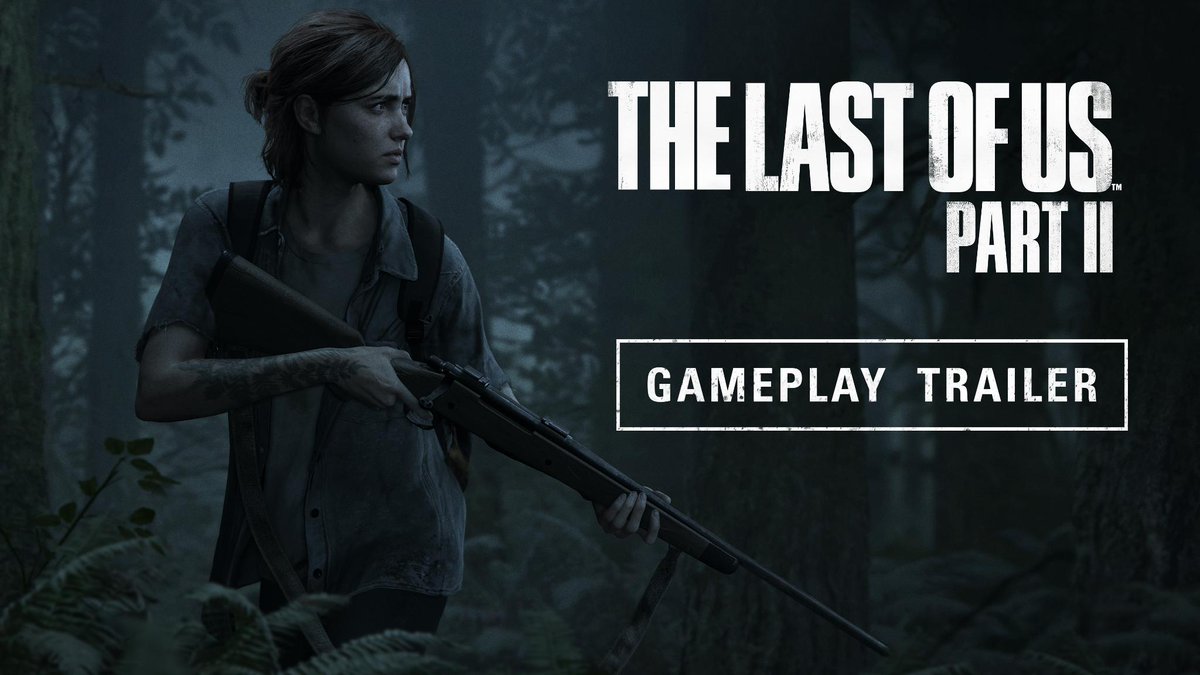 We see Ellie standing awkwardly at a square-dancing event, watching others having fun, before entering into conversation with a man who doesn't look like he wants to be there either. Ellie eventually gets led onto the dance floor by another girl and they converse while slow dancing, with the facial animations looking suitably impressive for a Naughty Dog game. After the girls share a kiss, a quick edit swap shows her in the woods, sticking a knife into someone's neck before sneaking through the foggy forest in our first look at the gameplay, avoiding men carrying torches. She watches another man getting lynched by a few of the bandits.
She sneaks into an overgrown parking garage and takes out one bandit with a bow. Eventually she gets spotted and enters into some brutal melee combat, before getting shot in the shoulder and fleeing. She eventually loses them and crawls beneath a car, and it becomes apparent that the bandits are referring to Ellie as "Wolf." She eventually gets a gun and enters a firefight. One cool detail is she clutches herself wherever she gets shot. We see her grab a bandit from behind and use them as a human shield. At another point, she crafts an explosive arrow while hiding in cover, and shoots it at an enemy for big damage. She gets into a fight with a large man wielding an axe, and brutally executes him after shooting him full of arrows. The trailer then cuts back to Ellie kissing the other girl at the dance. No release date is shown for the game.
After an intermission where the E3 audience gets moved into the main theater room, we see a man playing a flute with a grassy field appearing on a screen in the background. This eventually leads into another trailer, this one for Ghost of Tsushima from Sucker Punch, where we see a Samurai walking through a wind-swept landscape in Japan. The man walks to the top of a hill and we see a village burning in the distance. Eventually he gets onto a horse and rides off through the field, into a dense forest, dismounts and runs into some bandits. The man dispatches the first foe with one swift move, before entering into a longer sword fight with the remaining bandits.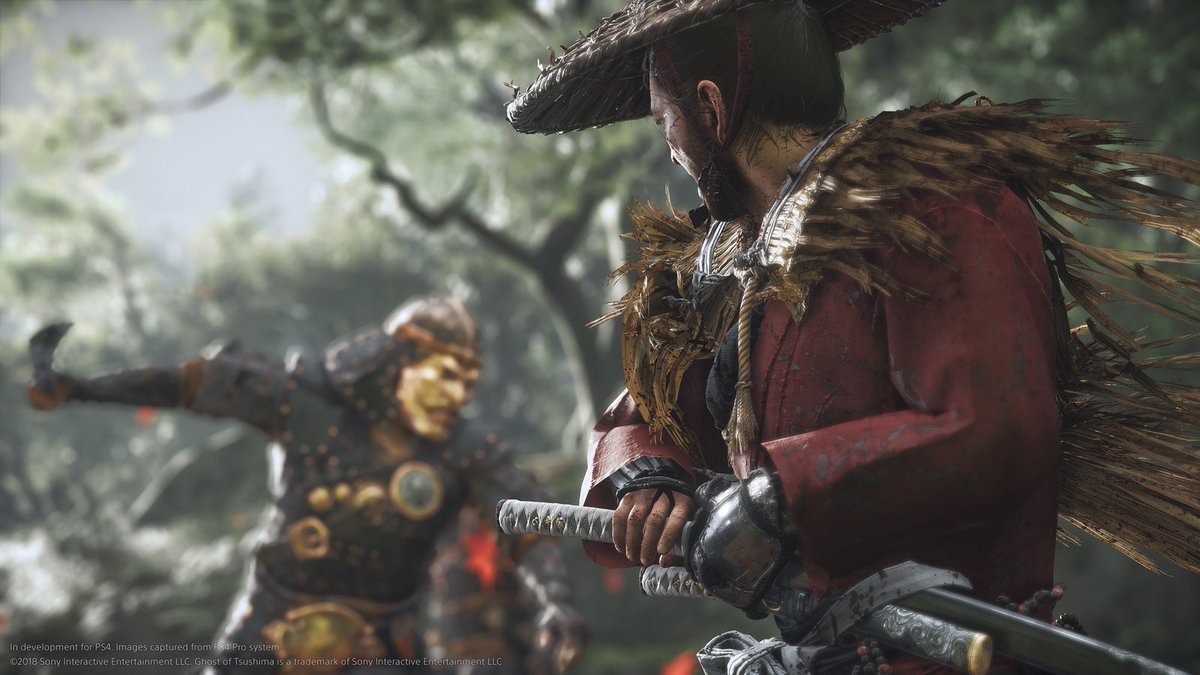 He is aided by a woman with a bow to end the fight. They move on to a temple where some more bandits lie, who the two take out stealthily. The man infiltrates the inner temple and seems to mark several enemies; he then jumps down and kills them in a fast sequence before rescuing a monk being held hostage inside. The woman reveals she actually wants to hurt the monk, so the hero lets him escape while he must engaged the woman in combat. This is a longer duel than we have seen before as the opponents block each other's attacks. The man eventually bests his opponent, but chooses not to finish her, as their common enemy army is quickly approaching.
Next up we see a mysterious woman. We see her seemingly manipulating time and physics with her hands. This is for something new called CONTROL, from Remedy and 505 games. Now another clip for something else, seemingly from the perspective of a rat running around in a cluttered room. Eventually we see a man run into the room, have a struggle, and have his neck bitten by a zombie. A full trailer follows with some familiar faces, as this is for a Resident Evil 2 remake, coming January 2019, and looks to be a major rebuild of the original game.
Next up, something from Squanch Games, a new studio from Justin Roiland of Rick and Morty fame. We see a man in a bathtub playing a platforming game on a TV which eventually falls into the bathtub and electrocutes him. Whatever this is, looks to be science fiction related and is dubbed Trover Saves the Universe, which will be exclusive to the PlayStation 4 and PlayStation VR.
Next we see some Disney characters riding a small raft, then some Pirates of the Caribbean characters on a beach watching a ship going through a desert, followed by some naval combat. This looks to be part of the upcoming Kingdom Hearts 3, which is coming on January 29 2019. There will also be a special PS4 Pro Kingdom Hearts edition, and HD remasters of previous games in the series available in one package for PS4.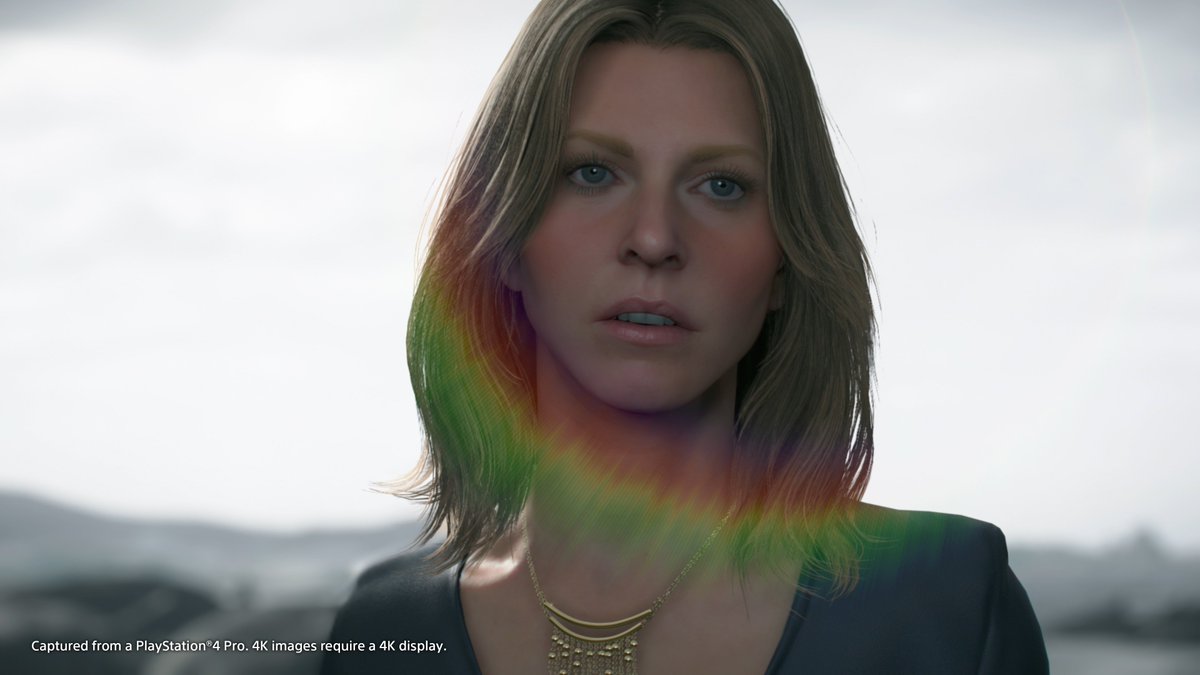 Death Stranding is up next. We hear narration and see images of a desolate landscape, with main character Norman Reedus carrying packages on his back, traversing a variety of environments. At one point, we see the man carrying what looks like a body, while at other points he tows some hovering trailers behind. Next, we see him sitting on the ground, while some hand prints appear in the ground, before a woman appears right beside him.
The hand prints move away as various slogans appear on screen. It's still difficult to tell what the game is about. Next, he is in a warehouse, with a baby in a canister and a strange device seemingly pointing out the locations of these invisible enemies. Eventually he gets sucked into a pit by shadow figures. The cast is confirmed to now include Lea Seydoux and Lindsay Wagner. This intriguing project from Kojima Productions has no release date as of yet.
Next, a brief trailer showing a samurai man growing glowing horns for what turns out to be Nioh 2, with little other information about this sequel. Now it's time for Marvel's Spider-Man, with a trailer showing the super hero rescuing a woman from a crashing helicopter. They end up in a prison, where Electro releases all the prisoners. It looks like the combat system will be the attack/parry system popularized by the Batman games, spruced up with some fancy animations and lots of aerial acrobatics.
We see Spider-Man perform some impressive parkour moves before running into Scorpion, another villain. After some more fighting with prisoners, he begins to chase Electro. Another villain, Vulture, appears and grabs Spider-Man briefly before he escapes and continues the chase. Eventually, Spider-Man finds himself on top of the structure, facing off against all these villains at once, and after a brief fight sequence he is defeated, and it is revealed that they are all hired by a mysterious man to capture the hero. The game is out in September, and as the trailer concludes, so does the PlayStation E3 2018 conference.
Comments
blog comments powered by Disqus