Xbox Conference Recap - E3 2018
New Halo, Gears, and Forza Horizon lead the way for a big showing from Xbox
The Xbox E3 2018 Media Briefing is underway, and it's straight into a trailer depicting a rainy jungle landscape, some weird looking deer, and some equally weird looking Rhino-like creatures. Eventually we see the distinctive looking helmet of Master Chief being held by a hand, and the name Halo: Infinite appear on screen. This new game will be running on the Slipspace engine, made by 343 industries. With that, head of Xbox Phil Spencer takes the stage to kick things off. He claims this will be Master Chief's greatest adventure yet to save humanity.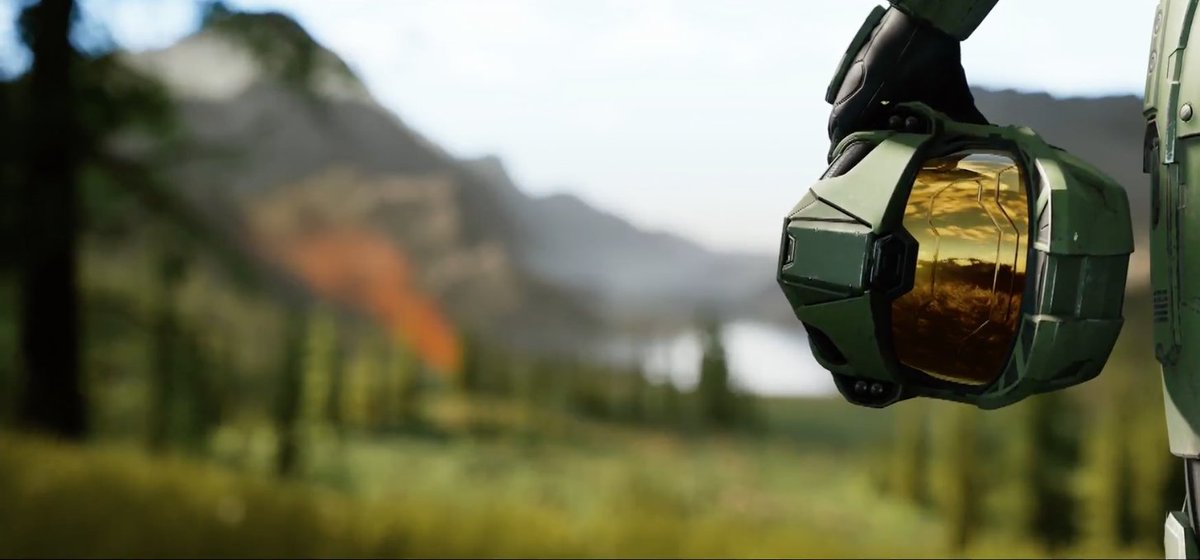 After some general opening remarks and rhetoric about gaming, talking about how the company has been visiting developers around the world, with fifty games, 18 of them exclusive to Xbox and 15 world premieres, are about to be shown. With that it's onto another trailer, for a sequel to Ori and the Blind Forest. We see a few fantasy nature scenes showing off the series' distinctive art style, leading into some brief gameplay clips in a variety of environments which are all vivid and colorful. The game is dubbed Ori and the Will of the Wisps, and is coming in 2019.
Another world premiere trailer up next, with a fantasy-samurai theme game coming from, well, From Software. The main character appears almost zombie-like, and we get some glimpses of action with the hero using acrobatic abilities including a sort of whip, which he uses to pull himself forward and into the air in combination with what looks like combat systems resembling those in previous games from this studio. The new game is called Sekiro: Shadows Die Twice and will be coming in 2019, published by Activision.
Todd Howard from Bethesda takes the stage next, talking about the history between Bethesda and Xbox. He announces that Fallout 4 will be coming to Xbox Game Pass as of today. Now we get to see a world premiere trailer for Fallout 76, which will be a prequel to all other games. It will be four times the size of Fallout 4, set in the hills of West Virginia, where you will be among the first to emerge into the wasteland. We see a trailer, showing a power-armor clad man watching some nukes go off in black and white. We then get some exposition about Vault 76, followed by some shots of the new map which looks to be greener and more forested than previous Fallout games. More narration says that you will be tasked with rebuilding after the war.
With that, it's on to another debut, a game from Square Enix this time. It will be in the same universe as Life is Strange, and we see a boy dreaming of being a super hero, before we get some information about the rest of the kid's life being potentially a bit tougher. The game looks to be focused on the young man using his imagination to escape his real life problems, and is dubbed the Awesome Adventures of Captain Spirit from DONTNOD, coming on June 26 as a free download.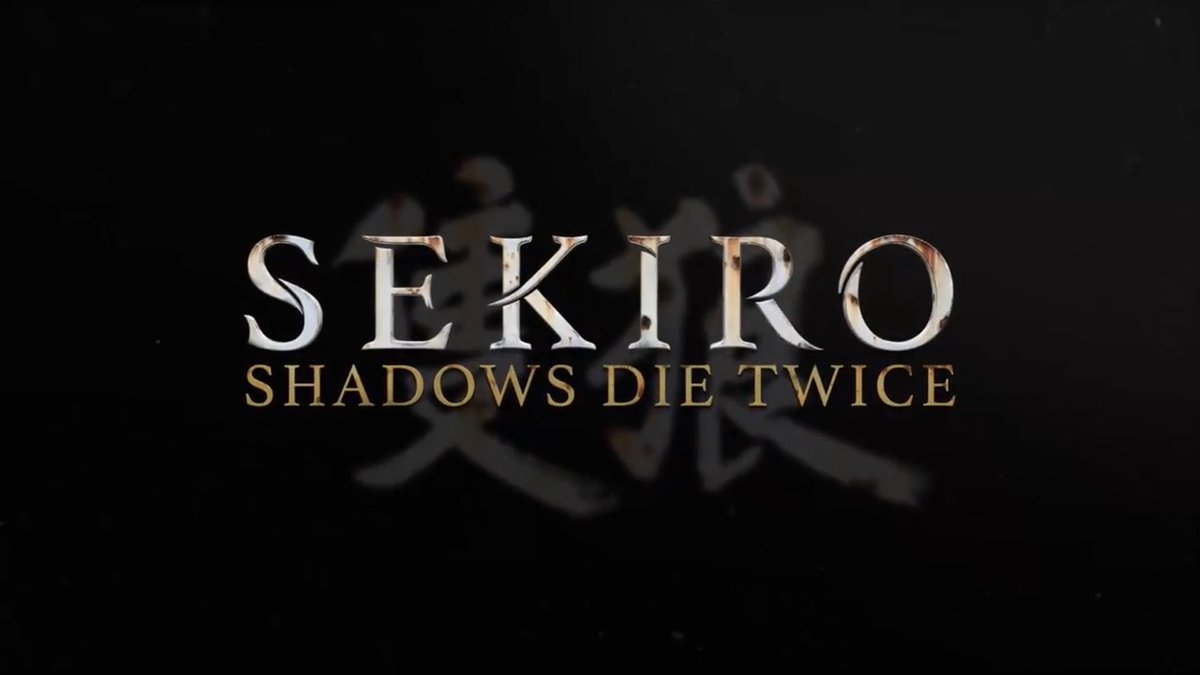 Next, a trailer for the long-ago announced Crackdown 3. We hear narration from Terry Crews, about… blowing stuff up and that kind of thing, and see gameplay clips of his in-game character doing just that. That is pretty much the extent of it. Another trailer next, showing a train moving through a snowy landscape while a man with a Russian accent yells in the background. It is for Metro Exodus, as we hear Artyom's name mentioned, and a few gameplay clips of him exploring some post-apocalyptic landscapes, and fighting both mutants and human foes. Notably, much of the gameplay seems to take place above ground. The game is coming on February 22, 2019.
Phil Spencer returns, talking up how games will look and play best on Xbox One. This leads into a new trailer for Kingdom Hearts 3, which will be coming to Xbox for the first time ever. We see a trailer with familiar Disney and Pixar characters in a snowy environment, notably including Elsa from Frozen who looks to play a major role in the story. We see a few gameplay clips, one in space, and another in a desert environment.
Next up, a trailer for the recently release Sea of Thieves, about upcoming content. We see a pirate bringing a glowing Orb to the Farseer, who looks into it and sees an ancient evil of some kind that looks to take the form of an AI ship, something the base game notably was missing. These next few DLC content updates will be out in July and September.
Another trailer next, for Battlefield V's singleplayer War Stories mode. We see a girl submerged in water and a few brief clips of different WW II environments and that's it. Another exclusive title is next, as the trailer shows a McLaren driving around in the countryside. We see the weather changing from sun to snow, and different vehicles racing on and off-road. The trailer continues to shift through different seasons as it progresses. Indeed, it is for Forza Horizon 4. Ralph Fulton from Playground Games takes the stage to talk more about it. He confirms that seasons will be dynamic in the game, and the game will take place in England.
Now we get to see some live gameplay, with a few people on the stage racing at different stations. The world will be shared this time around, meaning you will encounter other players when driving around, rather than just Drivatars. We get another look at the changing seasons, as it goes from Summer to Fall, and the environment changes. We see two players drive up to each other, and use a 'quick chat' feature to initiate a spontaneous drift challenge. You will be able to seamlessly enter co-op in the game world. Seasons and weather will be synchronized across all players in the instance. We then get a look at winter, with bodies of water freezing over and becoming accessible for driving. Finally we get to see spring, with Ralph mentioning that competitive events will change with the seasons. The game will be coming to Xbox One and Windows on October 2, and will be coming to Xbox Game Pass on the same day.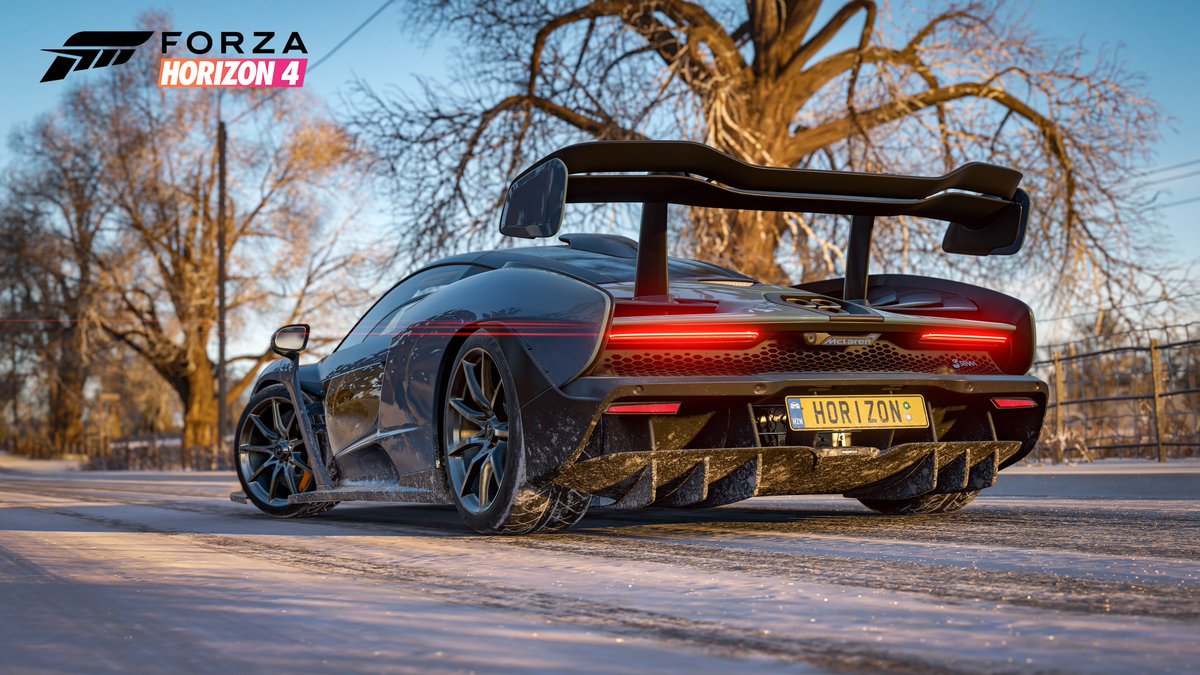 Phil is back, talking about Xbox exclusives and how the company will be investing in existing franchises, and in new worlds. He introduces a new Microsoft studio, The Initiative, based in Santa Monica. Undead Labs, responsible for the State of Decay games, is also becoming a Microsoft Studio. They have also acquired Playground Games, responsible for the Forza Horizon series, as well as a new open world project which will remain unannounced for now. Ninja Theory have also been acquired by Microsoft, who most recently made Hellblade: Senua's Sacrifice. Lastly, Compulsion Games have also been acquired, who are about to release We Happy Few.
Following this barrage of purchase announcements, we get a trailer for We Happy Few that focuses on the strange world of the game where people wear masks that force them to smile. This game is releasing on August 10 of this year. Next a trailer for PLAYERUNKNOWN'S BATTLEGROUNDS which shows typical firefights and vehicular action found in the Battle Royale game. The new map, Sanhok, will be coming this summer. We see one character using a ballistic shield, which is also planned for the future. There is also a hint at a winter map.
Another world debut trailer next, for Tales of Vesperia: Definitive Edition, which is also coming this winter. This is followed by another trailer with dialog about Washington falling to a virus, so possibly this is for a sequel to The Division. Indeed, it is for The Division 2, which will take place in Washington during the summer. We get to see an in-game demo, with the game once again using the Snow Drop engine and being developed by Massive Entertainment. It starts out in a jungle environment with two players exploring what looks to be some kind of museum. The typical scripted mic-banter occurs as the players move outside this structure into the city. They eventually get into combat, which should look familiar to anyone who played the first game, with a few new gadgets and enemy types shown off, before the group explores a plane crash and decide to assault the Capitol Building. The game will be releasing in March 2019.
Now Ashley Speicher, the head of engineering at Xbox Game Pass, takes the stage for a plug for the monthly subscription service. They have supposedly used machine learning to allow games to start twice as fast, though it will only be used by select titles, and will come later this month. The Master Chief Collection will be coming to this service later in the year, as well as all Microsoft Studio exclusive games on the same day as their global release dates, alsongside some third party titles such as Ashen and Warhammer Vermintide II. As of today, the first Division, Elder Scrolls Online Tamriel Unlimited and as previously mentioned Fallout 4 will be added to the service.
Next up, we get a trailer for the upcoming Shadow of the Tomb Raider. We see shots of Lara in a mountainous jungle environment, exploring tombs and at one point unleashing a huge flood of water that she gets caught in. The game will be coming on September 14 of this year. Next, a trailer depicting some people skate-boarding. This is for a game called Session, with no release date given. Now, another trailer for a game from Pearl Abyss, taking place in a fantasy setting, with some eventual gameplay showing different characters such as a warrior and a mage fighting different monsters. This is for the MMORPG Black Desert Online.
Another world debut is next, with a trailer showing alien invaders killing civilians in a city. It is from Capcom, and turns out to be for a new Devil May Cry. We see a bit of gameplay with some familiar over the top action with Dante returning and fighting various demons. Indeed, it is for Devil May Cry 5, coming in Spring 2019. Game director Hideaki Itsuno from Capcom takes the stage, using a translator to describe how the game will have cutting edge visuals while still maintaining the responsive gameplay the series is known for.
Next up, a trailer for upcoming Cuphead DLC, with a new playable character, a new isle with new bosses, and new weapons, dubbed Cuphead: The Delicious Last Course, coming in 2019. Another trailer next, depicting a fox traversing a somewhat polygonal environment with a sword from an isometric perspective, getting into some combat and climbing a tower. This is for a game dubbed Tunic, with no release date shown. The game is being made by a single developer in Halifax.
Phil returns, saying the rest of the conference will be for games no one has seen before. The first one is from Bandai Namco. We see scenes from looks to be an alien invasion, then some characters from Street Fighter and Dragon Ball Z. The game is dubbed Jump Force, and is coming in 2019. The next trailer begins, showing scenes of a post-apocalyptic urban environment. We eventually see some brutal melee action from a first person perspective, with what turns out to be Dying Light 2.
Chris Avellone takes the stage next, who will be working with Techland on the sequel. The game will feature choices that have consequences within the world. We see more gameplay now, focusing on parkour at first, with the protagonist taking on a mission for one of the factions in the city. The mission will let this faction gain access to water, which will have an impact on the game world, but supports the faction's brutal approach to peace keeping. Alternatively, the mission can be completed to grant water to the black market instead, which will have different consequences.
Another exclusive premiere follows. We see comic-book style speech bubbles pop up on screen, for what is revealed to be a new Battletoads game, which will emphasize couch co-op. The game will be coming in 2019. Next up, a trailer for a new Just Cause. It looks to take place in a tropical setting, and we see some familiar grappling, parachute and wing-suite action. Indeed, it is for Just Cause 4, coming on December 2 of this year.
Next, we see the Gears logo on screen, but this is just for something called Gears pop, coming this year. Rod Fergusson from Coalition takes the stage to talk more about it. This will be a mobile game and a crossover between Gears and Funko-pop. Next, Rod announces a tactical PC game called Gears Tactics. It will be a turn-based strategy game promising fast paced action and boss battles. He then makes the announcement that the team is working on Gears of War 5. This time you will play as Kait who returns from Gears 4, and we get to see a trailer. We see Kait grieving the loss of a fallen comrade, with Marcus Fenix and his son being present as well. She disagrees about how to handle their current mission, and decides to pursue her own path. We see some brief gameplay clips showing different environments from frozen to jungle, and a few seconds of brutal melee combat with Kait wielding some kind of mace before some more familiar shooting. Gears 5 will be coming in 2019.
Phil once again takes the stage for some closing comments, mentioning that they are also working on a game-streaming network to stream games to any device, and the Xbox engineering team are already working on the next Xbox console. Right as he is about to finish things, the screens behind him start flashing, and a command prompt appears on screen.
Now, a final World Premiere trailer, for Cyperpunk 2077 from CD Projekt Red. We get what appears to be in-engine footage of a colorful futuristic world but nothing that looks like gameplay. No release date is shown. With a final sizzle reel of clips from just-shown games, the conference comes to a close.
Comments
blog comments powered by Disqus