Game of the Year Awards 2017
We pick out some of the best titles from the year that was

---
---
Game of the Year
The Legend of Zelda: Breath of the Wild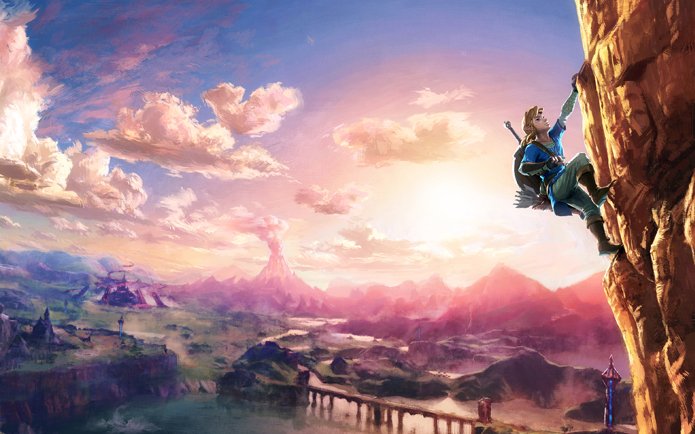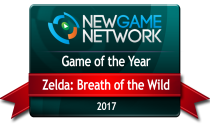 This is the big one, the release that feels like what all Nintendo fans have been waiting for. Nintendo has been promising a new Zelda since the Wii U launched in 2013. They literally spent all of their 2016 E3 presence talking exclusively about this game. And as if the long wait wasn't enough, there was the added pressure that Breath of the Wild would have to be the swan song for one Nintendo console and also be the must-buy hardware-selling title for another. That's a lot of expectation to pile onto a game. So how does Breath of the Wild handle these pressures? Pretty well, actually.
Breath of the Wild has its flaws, to be sure, but it's a fascinating game to unpack in more ways than one. Zelda's move to an open world turned a lot of heads when announced, but it has clearly paid off as the world of Hyrule has never been so grandiose in design and epic in scale. What is most impressive is how much this feels like Zelda game. So little has been sacrificed in the open-world design that fans of the series and newcomers alike will be sure to love how many secrets, riddles, vistas, and monsters have been packed inside this environment. Zelda games have never been short, but this one packed on about ten additional hours of playtime compared to my experience with previous games in the series.
There's so much to do in Breath of the Wild it sometimes means you'll be spending some time going in and out menus, but usually the game flows smoothly transitioning from exploration and platforming to combat and item-use. It's impressive enough that Breath of the Wild has so many elements, but the fact they all work so well together is really something. The crafting, the exploration, the combat, and all other gameplay elements come together to form a great final product. Gliding through the air to fire that perfect shot feels as good as scaling your way up a mountain, which feels as good as crafting a new recipe.
Creating a game for the Nintendo Switch means that the game lacks the console power for photorealism, instead opting for a cell-shaded aesthetic, but it does so effectively, creating beautiful vistas and enchanting visuals that capture the eye and the imagination. Whether that means watching the setting sun in the distance or running through electric fury of a lightning storm, Breath of the Wild is always visually engaging.
The good news is that even if this was on your list since the initial announcement years ago, you got a pretty great game out of the deal. Those who do snap up Nintendo's newest hardware can know the console already has at least one wonderful experience waiting for them. The story might be relatively forgettable and I had a few technical issues, but most of my time spent with this Zelda was a delight. It's nice to see that even after all these years, Hyrule still has plenty of magic left in it.
The Legend of Zelda: Breath of the Wild really is a joy to play. It's a Zelda game that is sure to satisfy those who've had it circled in their calendars all these years, but even if you've never been a fan of the franchise, this is an excellent place to start, and it is our 2017 Game of the Year.
Honorable Mentions: Horizon Zero Dawn, Super Mario Odyssey, Cuphead, Prey, Divinity: Original Sin 2.
Thanks for joining us for this year's awards! We look forward to an exciting 2018!
Comments