Doom - Nintendo Switch Impressions
Hell in my pocket
When DOOM launched last year, it was not only a revitalization of a long dormant franchise, but it was a technical powerhouse that pushed every platform to its limits. While the console versions of DOOM looked and performed well, it was the PC that really showed off just what the wizards at ID Software were capable of.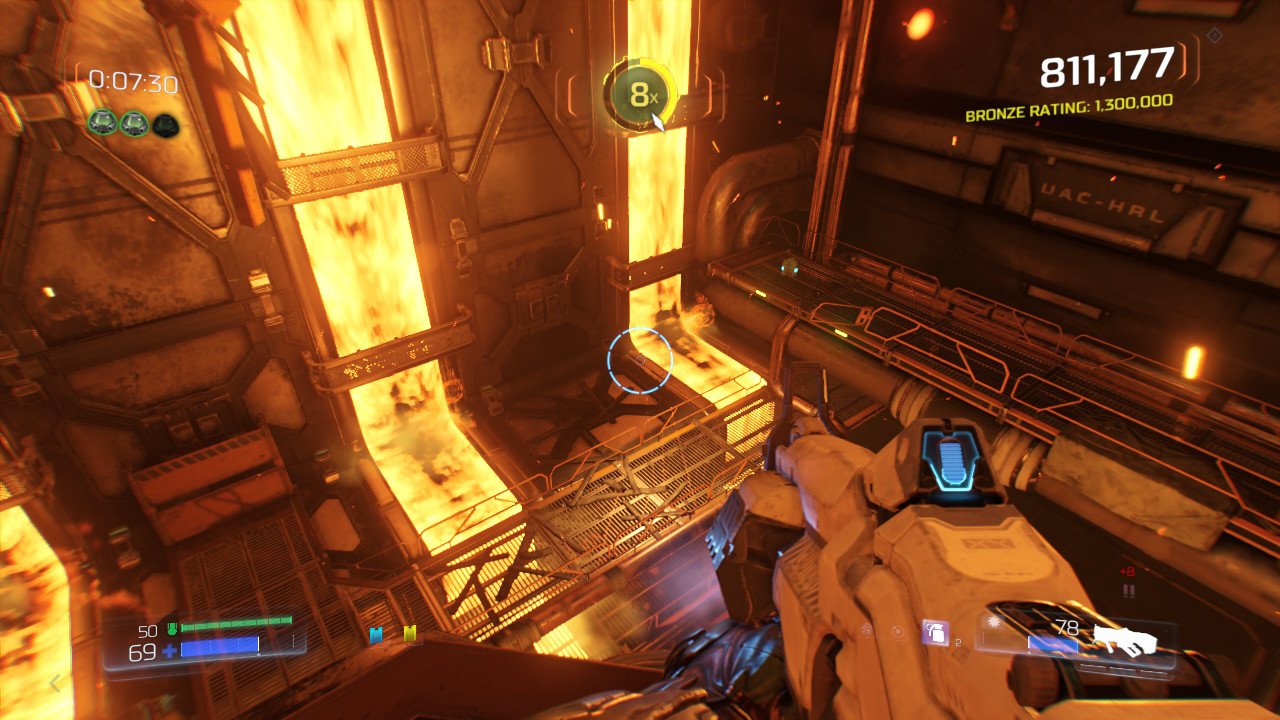 Just imagining a world in which the Nintendo Switch could ever hope to run DOOM is a tall order, but somehow that has happened. ID Software might be technological masters when it comes to pushing limits, but the developers over at Panic Button are masters of compressing and retaining raw fidelity when it comes to weaker platforms. DOOM on Switch is in no way the ideal way to play one of 2016's best shooters, but it stands as a testament to what good coding and great art can do for a game.
To start off, the 60 FPS lock of DOOM is not an option on Switch. Nintendo's hybrid console isn't a complete joke in the hardware department, but it certainly is not powerful enough to pump out a game like DOOM at full speed. As such, Panic Button has taken to locking this new port's framerate to 30 FPS. They have done an admirable job of achieving that, but the story isn't so cut and dry.
The biggest problem with DOOM on Switch is that the frame pacing is just off. Frame pacing, for those unaware, is the ability for an engine to render the next frame within a specified time limit. When games target a specific refresh rate (like 60 FPS), generally the engine needs to render the next frame within 16-32 milliseconds to keep a consistent flow. DOOM just cannot do that on Switch.
As such, you'll see a lot of skipping and stuttering when the game gets heavy with the action; couple that with the Switch's relatively underpowered hardware and DOOM can feel a bit sluggish in large shootouts. This is also made worse when bumping up the difficulty, since that increases the amount of enemies at any given moment and pushes the console even harder.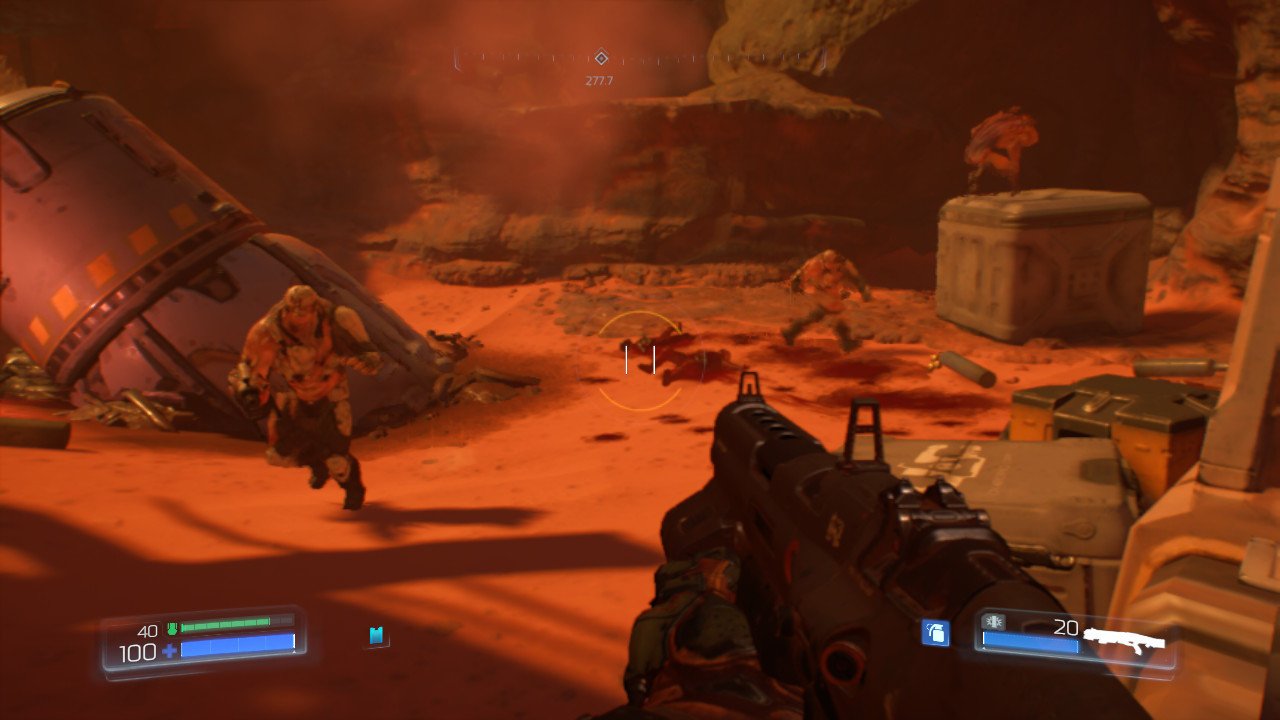 I basically mastered the PC version at "Ultra-Violence" and could even hang in "Arcade Mode" at "Nightmare," but that isn't really possible on Switch. Maybe that has more to do with the joy-con feeling inadequate for a shooter, but I could tolerate a solid 30 FPS more than something that dips and peaks at seemingly random intervals.
Speaking of "Arcade Mode," DOOM on Switch is nearly on par with the previous versions in terms of content. The only feature you'll lose is "SnapMap," which was a kind of level editor where people could create their own scenarios. While I tinkered with that on PC for a bit, it never felt robust enough to hold my interest. Custom levels ended up feeling the same due to the limited amount of pieces you were given, so the exclusion of "SnapMap" isn't the biggest deal.
At least you still get multiplayer, though I never cared for DOOM's take on that. On the Switch, multiplayer just doesn't run well. In docked or portable mode, you're going to get game modes that feel slowed down due to the lower framerate and lag that crops up from being on a Wi-Fi connection. This is novel for being the only first-person shooter on Switch, but I highly doubt I'll ever be returning to the multiplayer.
As for the campaign, you have every single level with no compromises to level structure. These are the same sprawling, slightly open-ended levels as in last year's hit with all of the secrets and rune challenges to discover. Every weapon is included with no lacking features and the glory kill system is retained.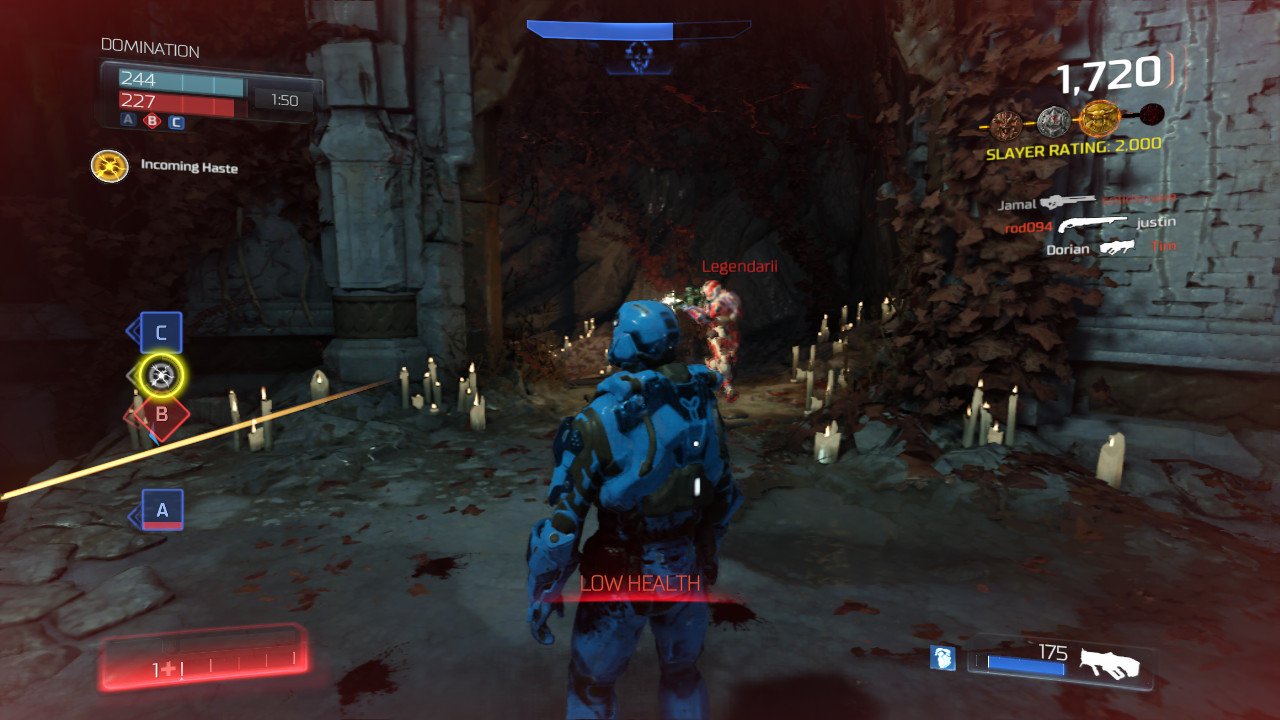 The textures are obviously pared back to accommodate weaker hardware. I can't say this even looks particularly good for a Switch game, but the art style that ID Software worked hard on is retained pretty well. In portable mode especially, when you're looking at a small screen with a high pixel density, a lot of the blemishes are hidden so well that you'd be mistaken for assuming this was the PS4 or Xbox One version.
In docked mode, though, DOOM just looks rather ugly. Textures are low resolution and there seems to be a super aggressive form of anti-aliasing that makes everything appear blurry. The motion from turning your character is also disorienting since the motion blur further obscures details to an insane degree. It may be a technological feat that Nintendo's console can even render DOOM, but I wouldn't recommend grabbing this port if you intend to play docked.
That being said, it really is impressive how the Switch is able to handle this game at all. Even the load times for any level are comparable to my PC, which is just startling. Doing some quick pick-up and play sessions in "Arcade Mode" is a really tantalizing prospect for portable mode, which is how I've spent most of my time with this port.
As awesome as the advancement of technology may be, though, I don't feel that DOOM on Switch is worth its full retail price tag. This is the most compromised version of ID Software's shooter and it's not even a consistent version of it. Multiplayer is a total wash and playing on a harder difficulty is complicated due to the engine buckling under pressure. You can certainly have fun with this port, but this vision of hell doesn't retain all of its dark majesty.
Comments