Hidden Agenda Review
A murder mystery that works well as a party game
I don't think I exaggerate when I say that Until Dawn was one of the biggest surprise hits of 2015. A game that had been stuck in development hell, originally slated for the PlayStation 3 to feature the PlayStation Move, but reintroduced in 2014 as an interactive narrative adventure game, it exceeded fan and sales expectations. The breakout hit put the developer Supermassive Games on the map with its emphasis on motion-capture animation and decision-making mechanics. It also positioned the studio to be an interesting choice to spearhead an experiment with Sony's new PlayLink technology, a form of gaming that allows for collaboration and interaction in a unique way. Supermassive's new game, Hidden Agenda, uses PlayLink to explore similar mechanics in a different way. The game takes the adventure genre that has become wildly popular thanks to Telltale and reworks it into a party experience - the result is a fun, if somewhat brief, title you're likely going to want to share with your friends.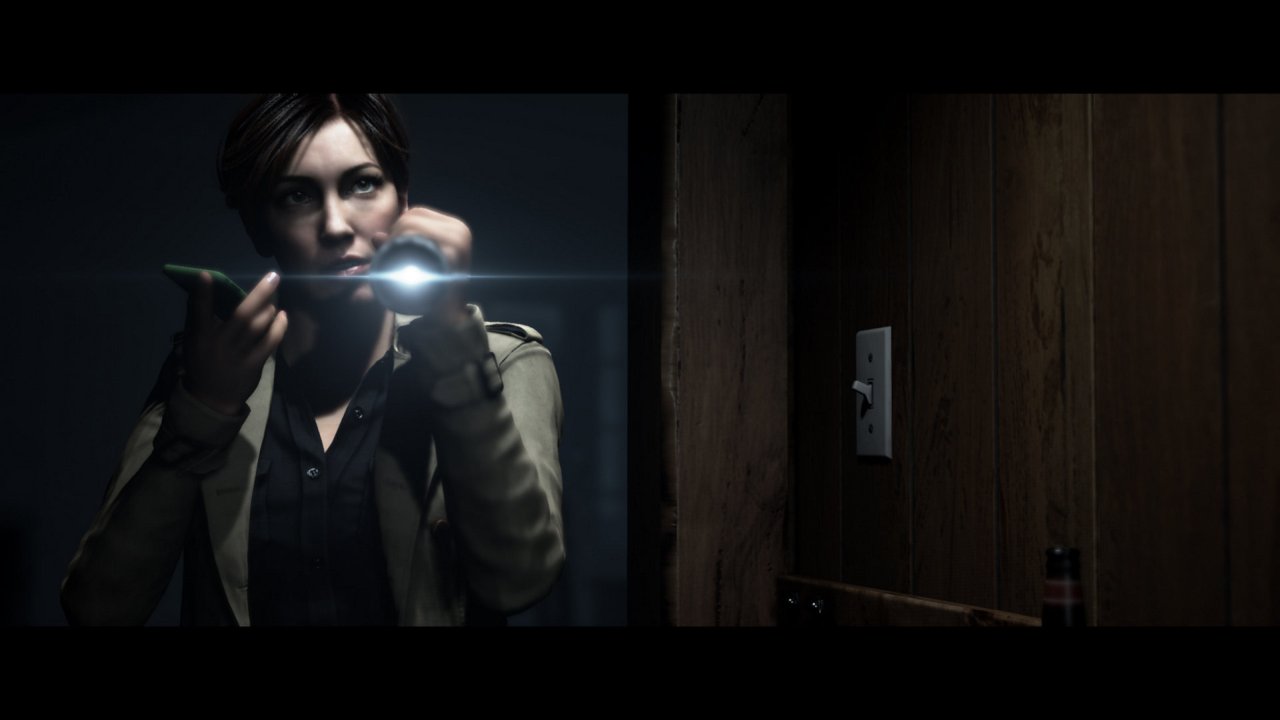 PlayLink is a new platform for the PlayStation 4, eschewing the controller in exchange for smartphone-based gameplay. Each player connects their smartphone to the same Wi-Fi network as the console, downloads the necessary app for the game they want to play, and suddenly your smartphone is the new controller.
The technology works fairly well. Button prompts are responsive and there is hardly any lag between your interaction with the smartphone and the action on-screen. It isn't the most precise tool, and quicktime sequences that would have likely been a breeze with a controller are a 50-50 shot as you wildly tap your screen, hoping you'll strike the right area. Still, Hidden Agenda is often forgiving, so the fact that you might miss a quicktime sequence or two isn't the end of the world.
The real reason PlayLink works so well with Hidden Agenda is how it changes the choice-based gameplay. Every time there is a dialogue decision or choice to make, all players get to vote on what they want. In my experience this leads to a lot of jokes, banter, and laughter - not in the game - but between my friends.
Hidden Agenda tells the story of Becky Marney, a homicide detective who got her big break when she apprehended The Trapper, a serial killer who would leave booby traps on dead bodies in order to kill first-responders. Years after The Trapper has been convicted, he tells District Attorney Felicity Graves that he is a fall-guy and the real Trapper is still out there. Graves mentions this to Marney who becomes certain the convict is telling the truth when another Trapper crime is committed.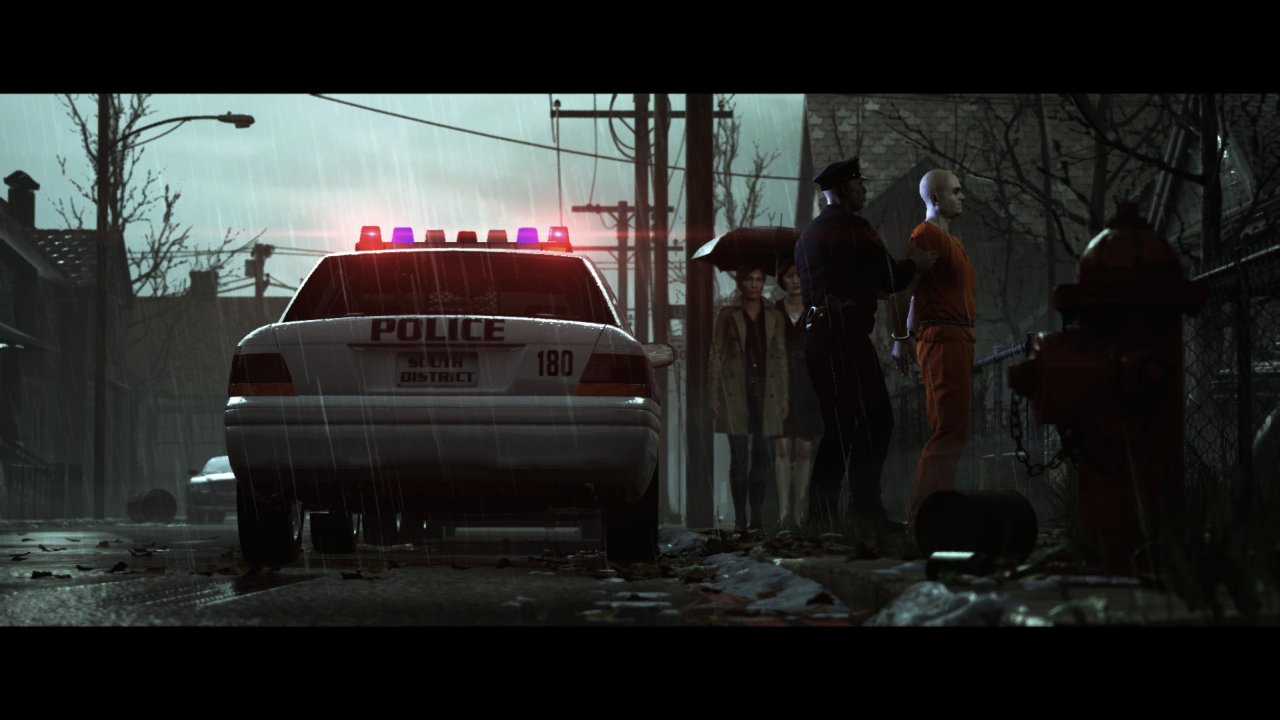 The mystery is interesting enough to keep you guessing, and it moves along at a fun pace. The writing is in the style of a network television serial crime drama like NCIS or Law & Order, but that's pretty excusable since this is a party game. Intentional or not, Supermassive avoids getting too deep or involved with the dialogue and plot because they seem to assume - rightly in my case - that the party of friends assembled are going to be talking, laughing, and joking around overtop of the audio. Hidden Agenda isn't meant to be deep or meaningful, it's supposed to fluffy and just engaging enough for you and your friends to constantly comment on what's going on, without needing absolute silence and focus.
In fact, the game offers further distractions on your smartphone. If your party is talking too loud, you can read character biographies, revisit plot details, or explore the decisions your party has made. That being said, the shallow depth of the game makes it difficult to justify another playthrough, even with a group of friends - unless you're introducing someone new to the experience There are multiple endings, and different characters can live/die based on the choices made, but in my experience the reveal of the murderer didn't change, so the mystery is gone.
There are also some more mechanics to the game aside from the quicktimes events and narrative choices. Players can participate in searching mini-games, where they attempt to locate items to help with the mystery. This is done by controlling a flashlight on screen using your finger on your smartphone like a trackpad and it works pretty well. Successful discovery of these items and completion of quicktime events earn your take-over cards, which allow you to take over the game and make choices without the input of your group.
These take-over cards are particularly important when you're playing the game competitively. When playing in this mode, each player gets an objective that they must complete during the chapters and you have to keep that agenda a secret, like making sure certain characters end as allies or adversaries. Take-over cards are essential in making sure your choices follow these paths.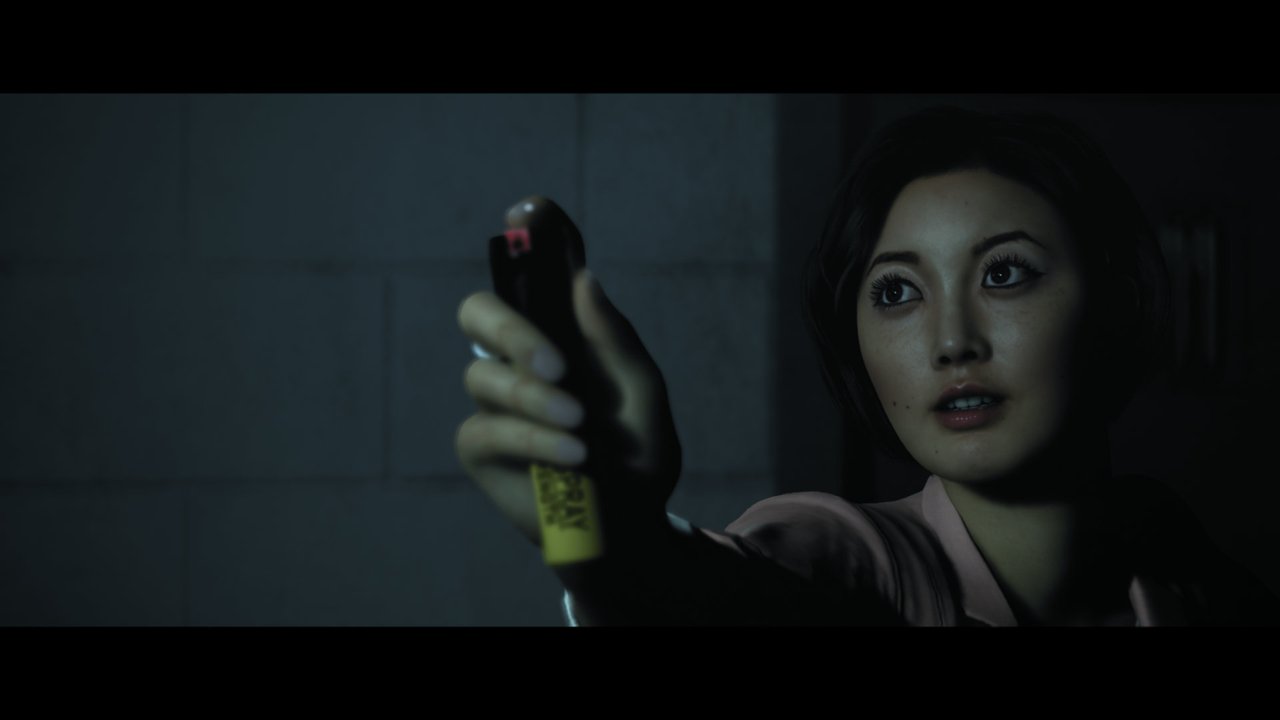 You can also play the game cooperatively, which just takes you through the story, but also has its own way of shaking things up. In-between scenes the game will ask you questions like "Who is the most trusting" or "Who is the most calm under pressure"? The group votes and the winner will take over certain choices or gameplay sequences. Take-over cards can be used in cooperative mode as well, but their need is minimal.
These multiplayer elements make the game almost mandatory to play in a group. You can play Hidden Agenda by yourself, but it loses so much of its appeal. Without the group dynamic elevating the experience, you're only left with the mediocre narrative and over-exposed choice-based gameplay. It still isn't a bad experience, but it really isn't complete.
Hidden Agenda continues to promote Sony's motion capture technology. Much like Until Dawn, this title features some minor actors, like Katie Cassidy from the CW's Arrow, recreating their likeness to the point where you could recognize them by their facial animations. There's a bit more uncanny valley at times in this game, and whenever the camera shows the character's full body the animation sinks to PS3 levels, but for a small, experimental game like this, it works pretty well.
That is almost a microcosm for the entire experience. While Hidden Agenda isn't going to blow anyone away with its narrative or gameplay, it certainly is a fun way to spend a night. I don't think you and your friends will play the game more than once, but you'll constantly want to show it to new people, and with a group of 3-6 friends it could make for a very enjoyable evening.
Our ratings for
Hidden Agenda
on PlayStation 4 out of 100 (
Ratings FAQ
)
Comments
blog comments powered by Disqus