Dungeons and Deathstars
We observe the many defining qualities of RPGs, and the need for a change of pace
Role-playing games (RPG's) date back from a time well before the commodore 64 and other ancient home consoles squatted in front of your TV. The first inception of the RPG as we know it can be dated back to the first pen and paper (P&P) board games such as the well known Dungeons and Dragons. When you mention D&D to your average attractive young lady it is considered a bigger social fopar than describing in detail the last time you made passionate love to your hand. So people may consider you a geek but without these types of games the RPG genre would not have migrated over to the games console medium. So that we can be thankful for, and besides, at least the hand never has a headache. Women 0, Hand 1.
After that very brief lesson in how RPG's made their way over to the home console I'll quickly move on to why that is relevant. On consoles, RPG's have a distinct two flavours. We have the W-RPG (Western RPG) and the J-RPG (Japanese RPG). These should be easy to distinguish for anyone who's had a console for longer than a day. For W-RPG's we have big open-world romps through lovely greenery like The Elder Scrolls: Oblivion and for J-RPG's we have story intensive epics in brooding like Final Fantasy VIII. It's usually easy to distinguish which RPG you play comes from which continent by characters, setting, dialogue and general box art. Seen as though it would take a thesis to discuss each of these points I chose one resounding factor that runs through them all and that is setting.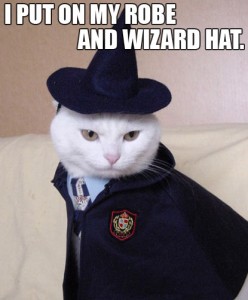 Setting encompasses and affects a hell of a lot of areas in the game. It's what the villages, cities and towns look like, the way people dress, the way they talk, technology, so on and so on. All of these elements work together to give the game authenticity, to make you feel like you're there and 'immerse' you, whatever that means.
My problem with all this is that since the days of D&D all the way up to now, 80% of RPG's out there fall into one of two categories. You're either in a Tolkien-esque imagining of the Middle Ages or a George Lucas-esque view of some undeterminable time in the future. If I'm told on my very 1st quest of the former of these RPG's to kill another damn rat that is in a tavern or kitchen I'll find the developer and force them to replay that quest till they go so insane they think they are the rat. Quivering and crapping themselves as I chase them with an inflatable hammer around their house. Can't the developers think of something more original? As far as the owners of the tavern go, get some traps or poison, don't charge some maniac clothed in a linen pantsuit and rusted iron club to do the job for you. With sci-fi RPG's it is something similar, like some space rats. I get that from a mechanic and levelling point of view you're at a low level so it may make sense to fight smaller opponents and work your way up the levelling food chain. It doesn't make for innovative game-play though and can work to put a player off.
Comments
blog comments powered by Disqus
| | |
| --- | --- |
| #2 Feb 19, 2010 11:33:16 (Feb 19, 2010 11:33) | |




Nechrol

I agree with the comment on MMO's, they are just too big to be able to score any points for originality. Nowadays you end up seeing the innovative stuff being released by lesser know companies that don't have as many design constraints.

And FF design lost it after VIII. XIII with probably be good as far as combat and story goes hopefully. But we'll have to wait and see.

| | |
| --- | --- |
| #1 Feb 18, 2010 10:40:50 (Feb 18, 2010 10:40) | |




kamikaziechameleon

I do agree, there is no reason for and RPG to not take place in a underwater city(bioshock) or a post meltdown Chernoble(STALKER) or the wonderfully juxtaposed 1960 vision of the future with post nuclear DC(Fallout 3) to the quite unreal worlds (UT and UT 2k4) with the gothic, Sci-fi, hi fantasy and post industrial looks used interchangeably to keep things interesting.

I look to JRPGs and see a little bit of silliness now. Even the upcoming FF13 doesn't have a cohesive asthetic, the dress of to many characters in the world looks like something you'd see on the street here, this then serves to make other characters look like goofballs rather than the Bamfs they are.

RPG's as a whole have lost the sense of adventure in their own design. The MMO isn't going to save the RPG because many people(me included) avoid them for their cliche premises and execution.

Sorry that is a very aimless rant.