75
Reviewed on PlayStation 4
Dragon Ball FighterZ Preview - E3 2017
We try out the newly announced over the top fighting game
One of my fondest multiplayer gaming memories were the countless hours spent playing Naruto: Clash of the Ninja - trash talking and battling head to head with my friends into the late hours of the evening. This was despite my relative lack of experience with fighters sans Smash Brothers and my lukewarm feelings towards anime (my friends were the anime buffs). To me, this was proof of the game's quality - that it could break through these barriers and yet still prove entertaining from some solid and fast-paced gameplay. I got much of that same feeling with Bandai Namco and Arc System Works' Dragon Ball FighterZ - the pronunciation of which is a plural "S" sound, rather than saying the letter "Z", as the company reps on hand made clear during the game's E3 2017 presser.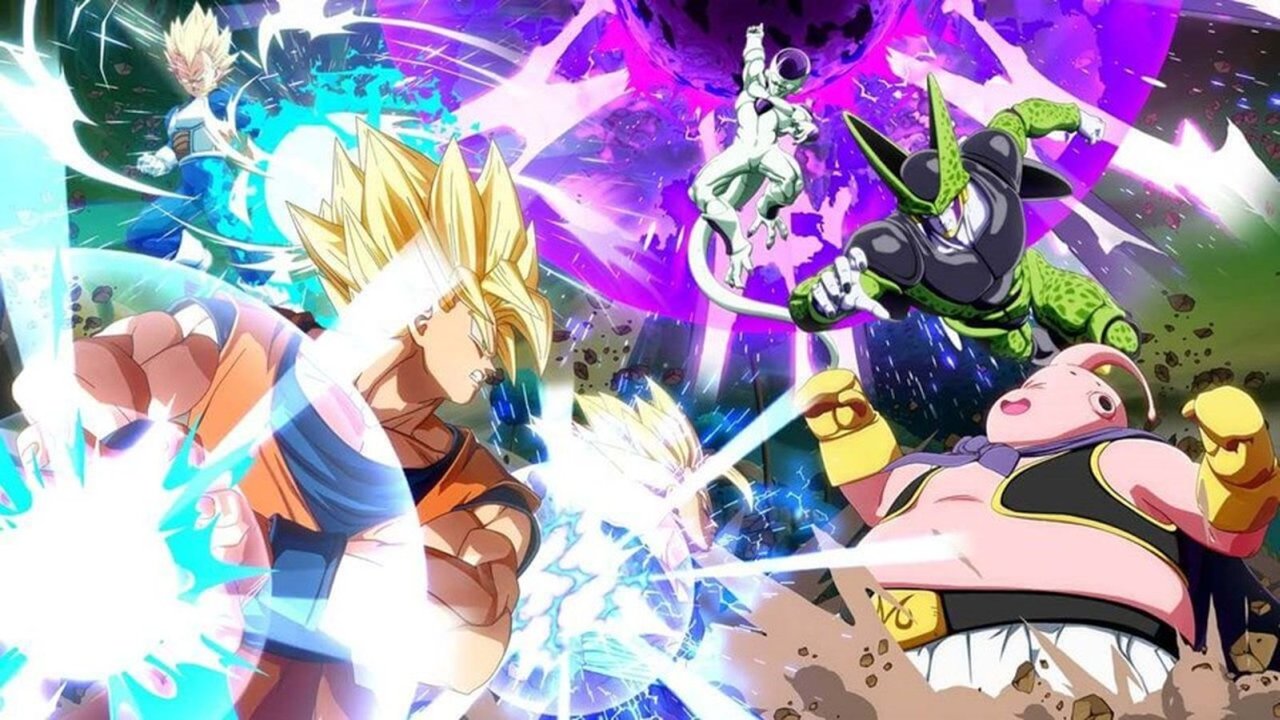 We were also told that this fighter utilizes "extreme animation," which will serve to add to the immersion and intensity of the fighting experience. The game certainly does come with some crisp, colorful visuals, cool effects that initiate upon using various moves, and some epic and impressively detailed cutscenes sprinkled in. These scenes really do a top-notch job in emulating the classic TV show, aided by the Unreal Engine. Despite the 2D cell shaded style, there exists a Super Saiyan level of power under the hood to provide some vibrantly gorgeous visuals.
This is all well and good, but what about the content and gameplay? Based off our presentation and getting some hands on time, this 2D fighter looks to be no slouch here either. The battles take the form of a tag-team 3 on 3 style, allowing for usage of all 6 of the offered characters in one battle if desired. These characters are - Goku, Gohan, Vegeta, Frieza, Cell, and Majin Buu, with more to be unlocked. Each character comes with their own feel, and a number of distinct simple and more complicated moves, the latter of which can be unleashed with a myriad of button combinations. Some characters, such as Gohan and Vegeta, are more offensive and speedy, Frieza excels in long-range attacks, while Buu packs a punch and can take more blows, but is also clunkier and sluggish.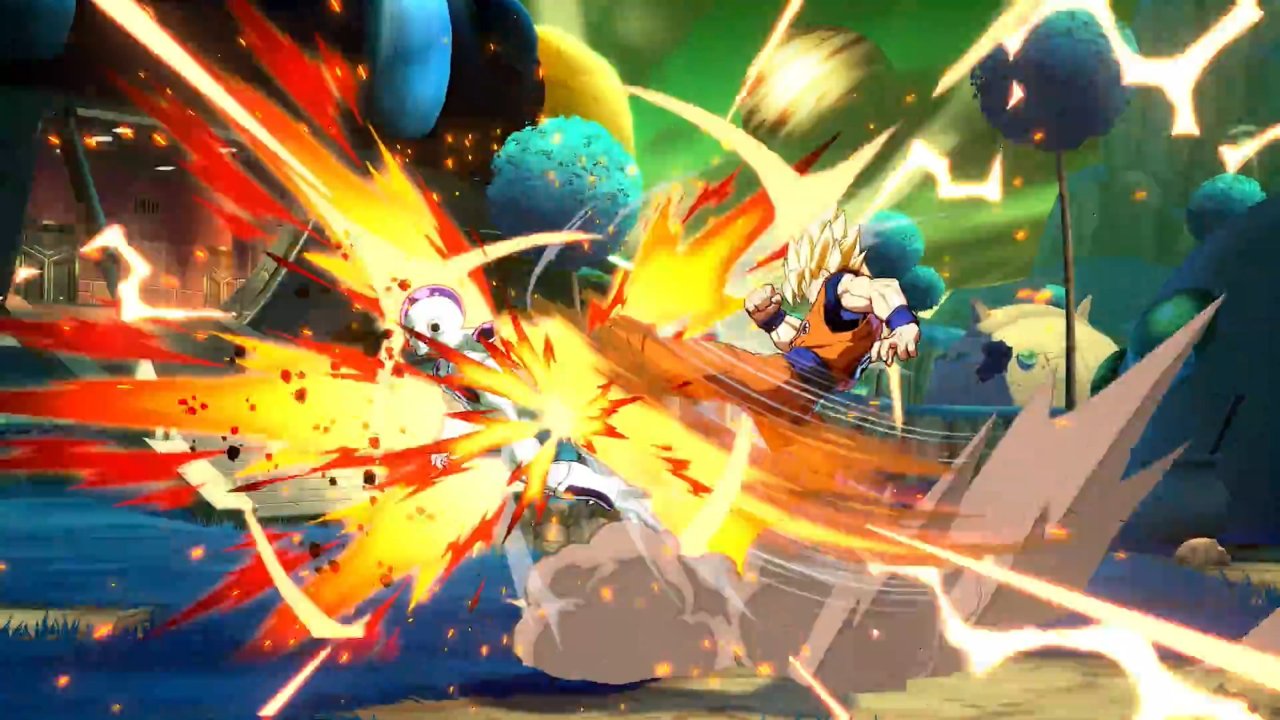 This is clearly a fighting game that is meant to appease both diehard Dragon Ball fans and hardcore fighting fans, with its laundry list of different moves and subtle techniques you can implement. Straight up button mashing and spamming doesn't seem to work in your favor here, at least when facing someone who really knows what they're doing, as I found out the hard way when playing the game. You'll want to mix in varying types of moves and keep your opponent on their heels. You have a number of tools at your disposal to do so, including mild, medium, and heavier attacks, heat-seeking dashes, and projectile/long range attacks. There is also an emphasis on aerial combos, as the developers stressed during the presser - which further provides a certain authenticity as the anime honed in heavily on this style of combat. When landing enough successful hits and combos, you can initiate transformations and ultimate attacks, which usually come with their own badass animation, making you feel as though you are playing a real life version of one of those epic DBZ show battles. Battling with Goku vs Frieza in particular brought me back to watching that endless showdown between the two characters in the show.
Old alliances are out the window here, and you can chose any 3 vs 3 combo you'd like - but my demo consisted of a 3 on 3 tag team of primarily good guys vs bad guys. Unfortunately, evil took the day, as my stint with Goku, Gohan, and Frieza resulted in all three being wailed on and badly beaten after I only managed to slowly whittle down one of my opponent's health bars. My technique pretty much boiled down to inching forward, spamming quick attacks, backing away, and desperately firing projectiles. Not the best strategy. My clearly more experienced counterpart calmly executed combos and more powerful strikes, before putting my heroes out of their misery with special attacks.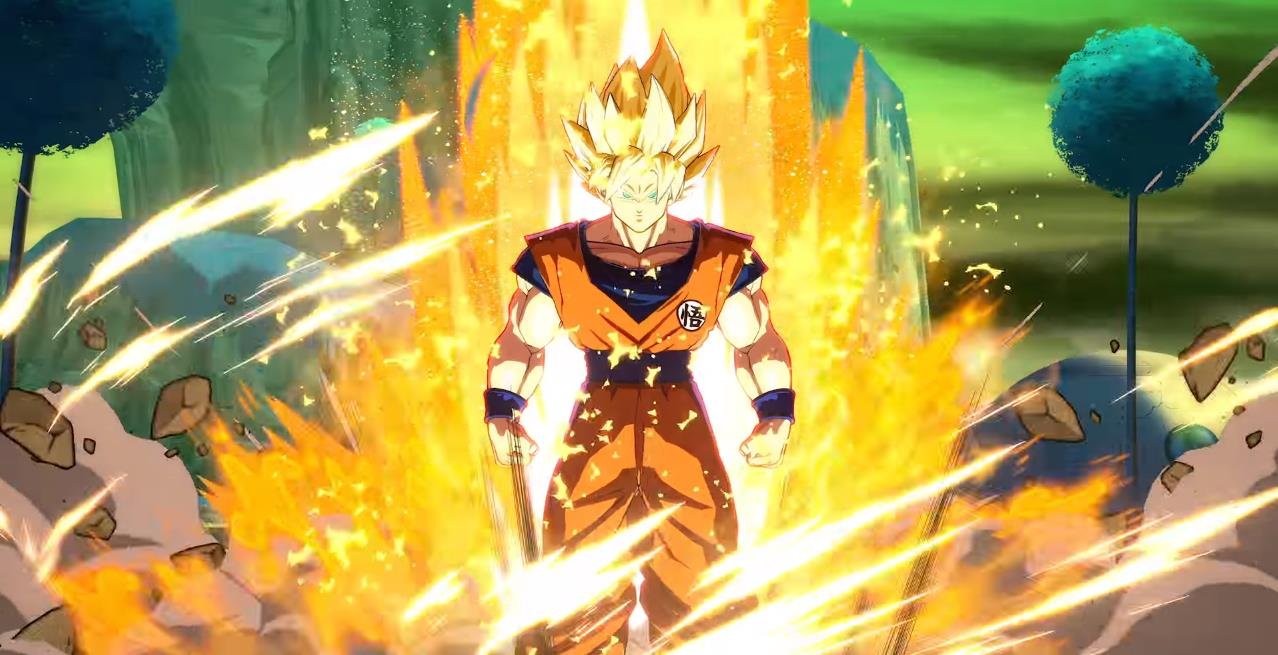 While this game seems to stand on the strength of its complexity in both local and multiplayer battles, there will also be some single player options to help get newcomers more acquainted with the intricate workings of the battle system. However, there was no mention of any sort of elaborate, Mortal Kombat or DBZ Ultimate Tenkaichi-style story mode. Content wise, this looks to be a game that hinges largely on replayability thanks to the deep combat system.
The developers seem content for the players to experience the solid gameplay of this fighter - as they've also announced the release of a closed beta, at least for PS4 and Xbox One, by the end of the summer. But to get in on the full fighting experience of Dragon Ball FighterZ, gamers can look forward to a release window of early 2018, when the game makes it way to PS4, Xbox One, and PC.
Comments