Crackdown 3 Preview - E3 2017
We get some hands-on time with the open world action game
Crackdown is a weird franchise to still have kicking about in 2017 - the game slightly feels like a relic, in same way that seeing The Darkness or Prototype continuing their franchises in the modern age would be strange. This kind of mid-level blockbuster game doesn't largely exist anymore and it's largely because they are expensive to make, but don't turn a big profit. Maybe that's not the case here though, perhaps Crackdown 3 will expand on the over-powered shooter genre - but my time with the game didn't indicate that.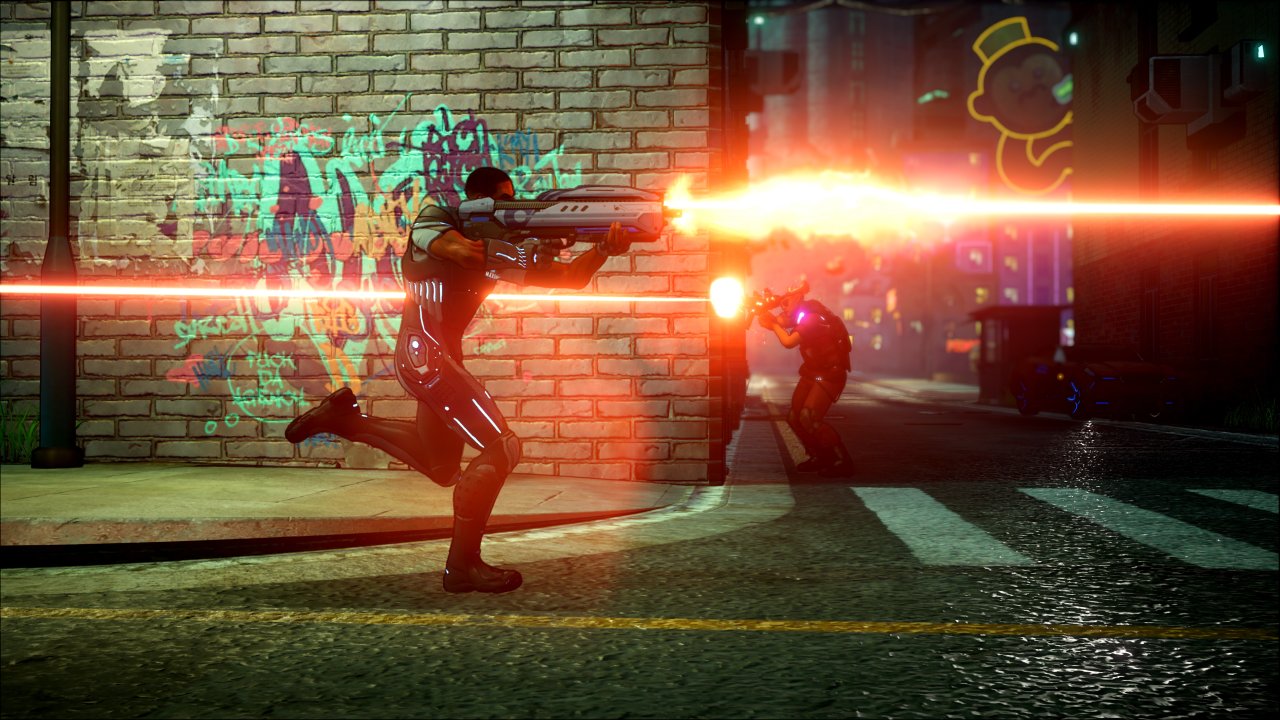 To clear the air, Crackdown 3 was fun while I was playing it. It has a wacky, over-the-top sensibility that one would likely equate to Saints Row these days - even though Crackdown was doing this shtick first. For a game that had a debut trailer at E3 three years ago and has been largely unheard from since, the bit that I saw was quite fun in its own way.
The only game mode that was playable on the show floor this year was the level up challenge. A game mode that gives you an allotted amount of time to run around the city, leveling up your character through orbs, murder, and mayhem, then gives you a final score. An arcade mode that wouldn't feel out of place in Saints Row 4 - to continue the comparison.
Before playing Crackdown 3, the game asked me to pick a character. I was able to choose between a handful of pre-made characters and I was a little impressed by the diversity of the options, both for men and women. There didn't seem to be much strategy in the roster, only cosmetic differences.
Once I had started the game proper, I quickly leapt through the city, going rooftop to rooftop, grabbing orbs and shooting enemies when I saw them. However, shooting is not always the best thing to do. Melee combat can be a powerful tool in the game, so running around and beating people with your bare hands is sometimes the best way forward.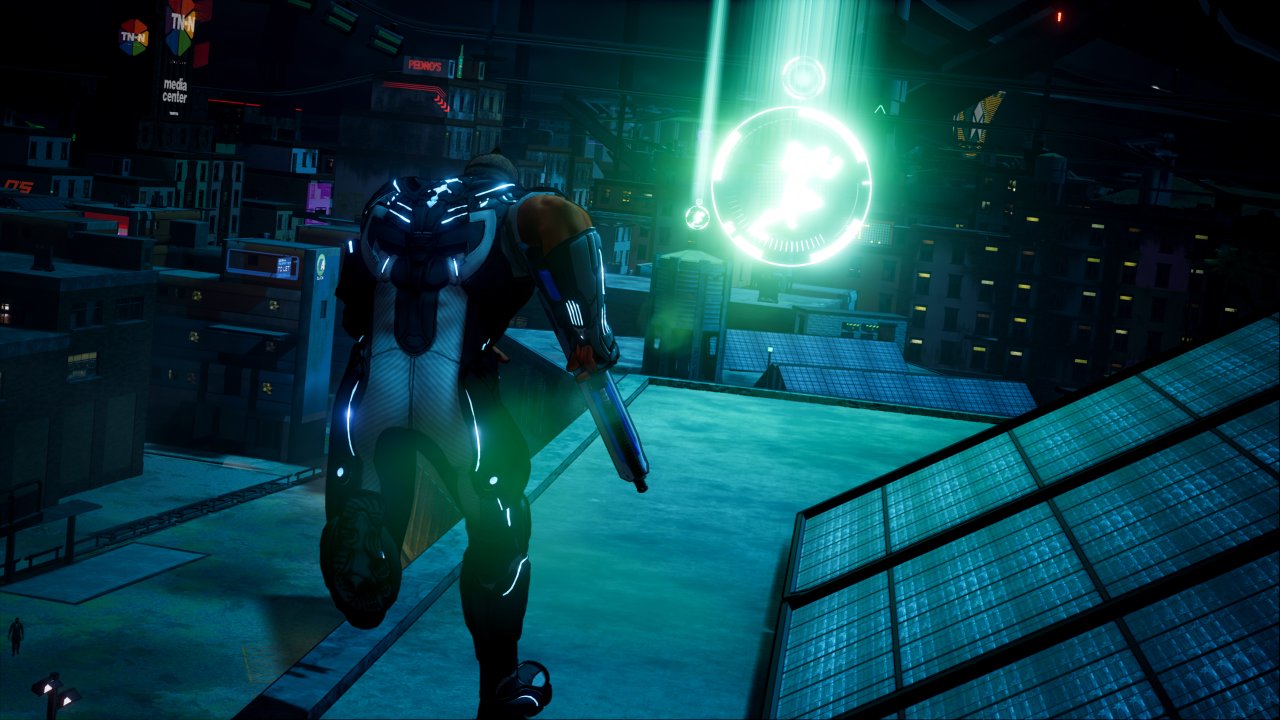 Crackdown 3 didn't look too great with the E3 2017 demo build. Its character models looked a bit dated and the city looked pretty generic. Who knows what the final release will have to show off, but compared to blockbusters being showcased in Microsoft's booth, it looked a little rough around the edges.
Still, the game itself was undeniably some chaotic fun. Dropping down on enemies with a powerful punch, then leaping back into the air and scaling the cityscape was a good time. As was picking up the different weapons and firing them off at the militia-like foes that populated the world. The shooting was fast-paced and while the controls don't demand a high skill level, they still feel great when popping in and out of combat. The combat and the acrobatics add up to chaotic fun.
But it gets a little too chaotic at times. On occasion, when I was surrounded by enemies, it was hard to get a sense of where I was and who I was fighting. Your character moves so fast, and the game loves pouring on so many enemies, that the combat became a bit of mess. Usually, it was glorious mess, but at times it was a little irksome.
It doesn't help that picking up and throwing items at enemies isn't a ton of fun. Perhaps this gets better as your strength increases, but as humorous I expected the act of picking up a corpse and beating an enemy senseless with it would be, it was a bit of an anti-climax.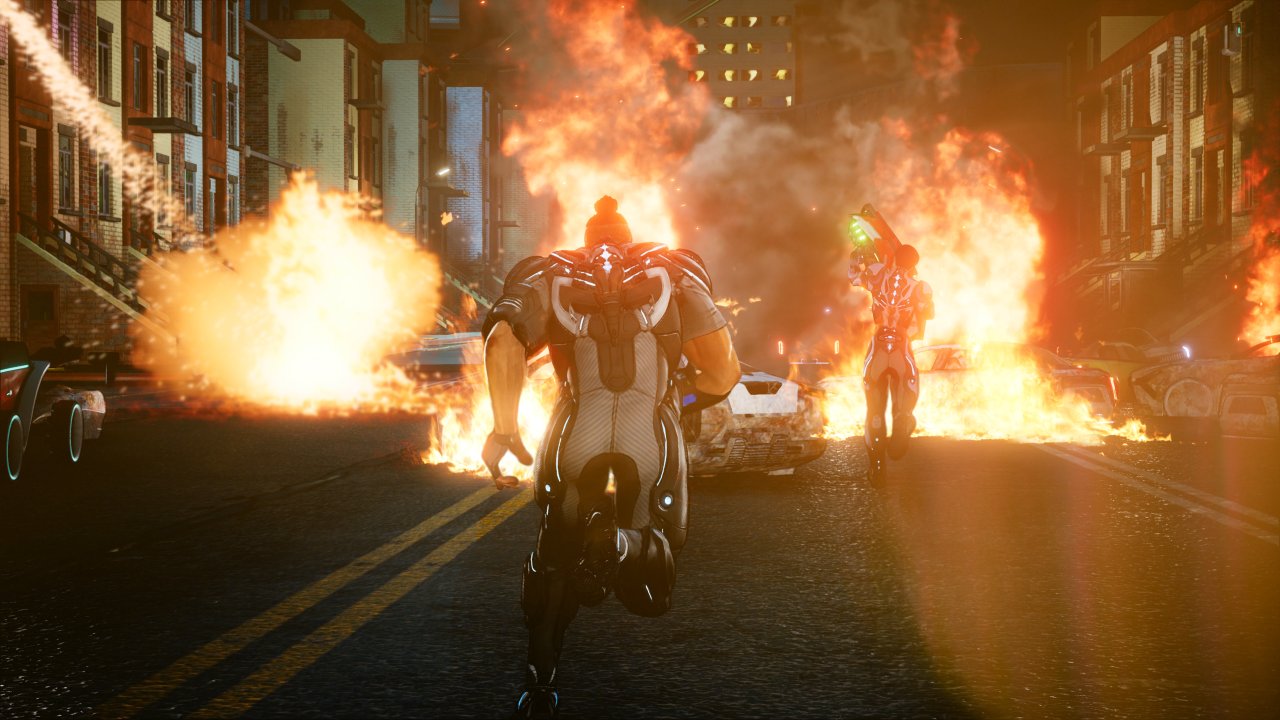 While leaping around the city I found a precinct base that was crawling with enemies. Luckily, I had just stumbled across a missile launcher so I was able to turn the experience into explosive fun. Again, the chaos of the moment was almost too much, but quickly I was able to recover some life to keep myself standing and continue to stay one step ahead of my numerous foes.
After I was done with the explosive fun, I tracked down the few loose bad guys remaining and took them out, clearing the precinct. Taking over the base paid dividends soon after, as I was able to level up my strength, agility, and shooting. In some ways the arcade set up for Crackdown 3 makes a lot of sense. It doesn't seem like the game is overly invested in story, largely it just wants to let you cut loose and blow the place apart.
In my time with Crackdown 3, I certainly saw its appeal. The bursts of dopamine to my brain as I destructively leveled up my character was a good thrill. From what we've seen thus far it's hard to say how much depth there is to Crackdown 3's experience, but there certainly is an element of nonsensical, over-the-top design that has entertained players before.
Crackdown 3 is set to launch this November on Windows 10 PC and Xbox One.
Comments
blog comments powered by Disqus