Life is Strange: Before the Storm Preview - E3 2017
We get a quick look at the upcoming prequel adventure
Out of all the franchises that seemed to be begging for a prequel, the time-traveling drama of choice and consequence known as Life is Strange isn't one that exactly comes to mind. The original episodic adventure seemed to cover the bases of the main characters' backstory in detail, and wrapped most of the loose ends in a neat bow. Yet, developers and self-proclaimed fans of the original, Deck Nine Games, hope to take the reins and further flesh out the backstories of one of the original series' main characters - Chloe Price.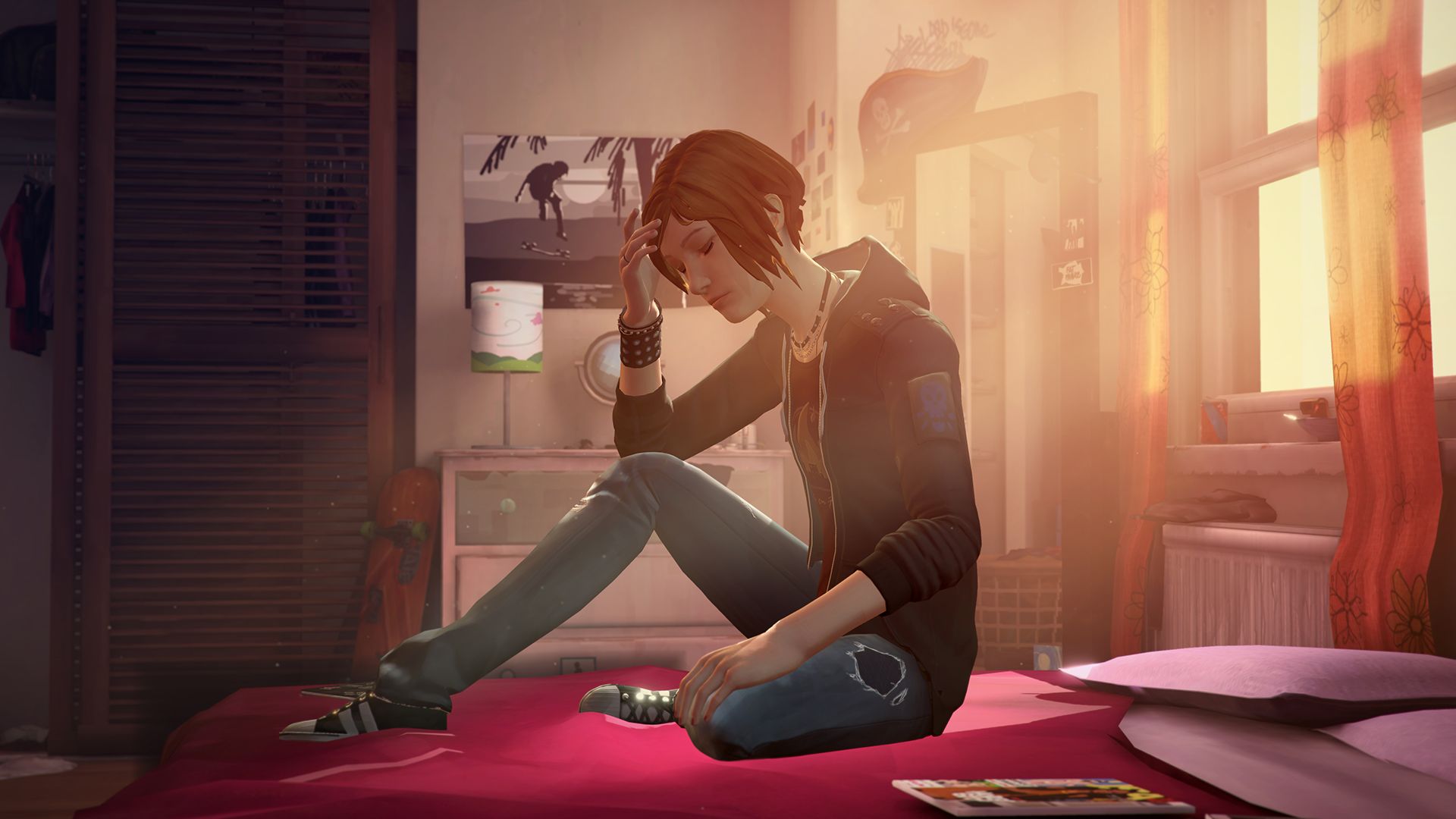 It is difficult to imagine this prequel, known as Life is Strange: Before the Storm, matching the impact of Dontnod Entertainment's unique breakout hit, since one of the key elements - time traveling - is now absent. We'll be going back this time - but only once - to play through the perspective of Chloe. Our setting is Arcadia Bay circa 3 years ago, before the figurative and literal tornado of chaos, death, and drama that unfolded as a result in the first game - and before Chloe had her trademark punk rock blue hair.
With the cool supernatural element of time-rewinding gone, coupled with the minimalistic nature of the interactive movie style - this 3 episode prequel will need to stand on the strength of its story, dialogue and characters. Luckily, based off our behind-closed-doors demonstration of a couple of scenes at E3 2017, Deck Nine Games seems to have put a great deal of care and detail in this regard. This includes using an accessible game engine called StoryForge to better streamline the development process and focus on creating an interesting and elaborate narrative. They have also brought Ashly Burch on board as a writing consultant to ensure Chloe's character is complex and believable. In fact, there are quite a bit more women involved in the game's writing this time around - meant to provide additional perspective and authenticity to the many female characters and their dialogue, which was… "hella" questionable at times in the original. However, fans will be disappointed to hear that Burch will not reprise her role as the voice of Chloe, due to an ongoing dispute with the voice actors in video games' union.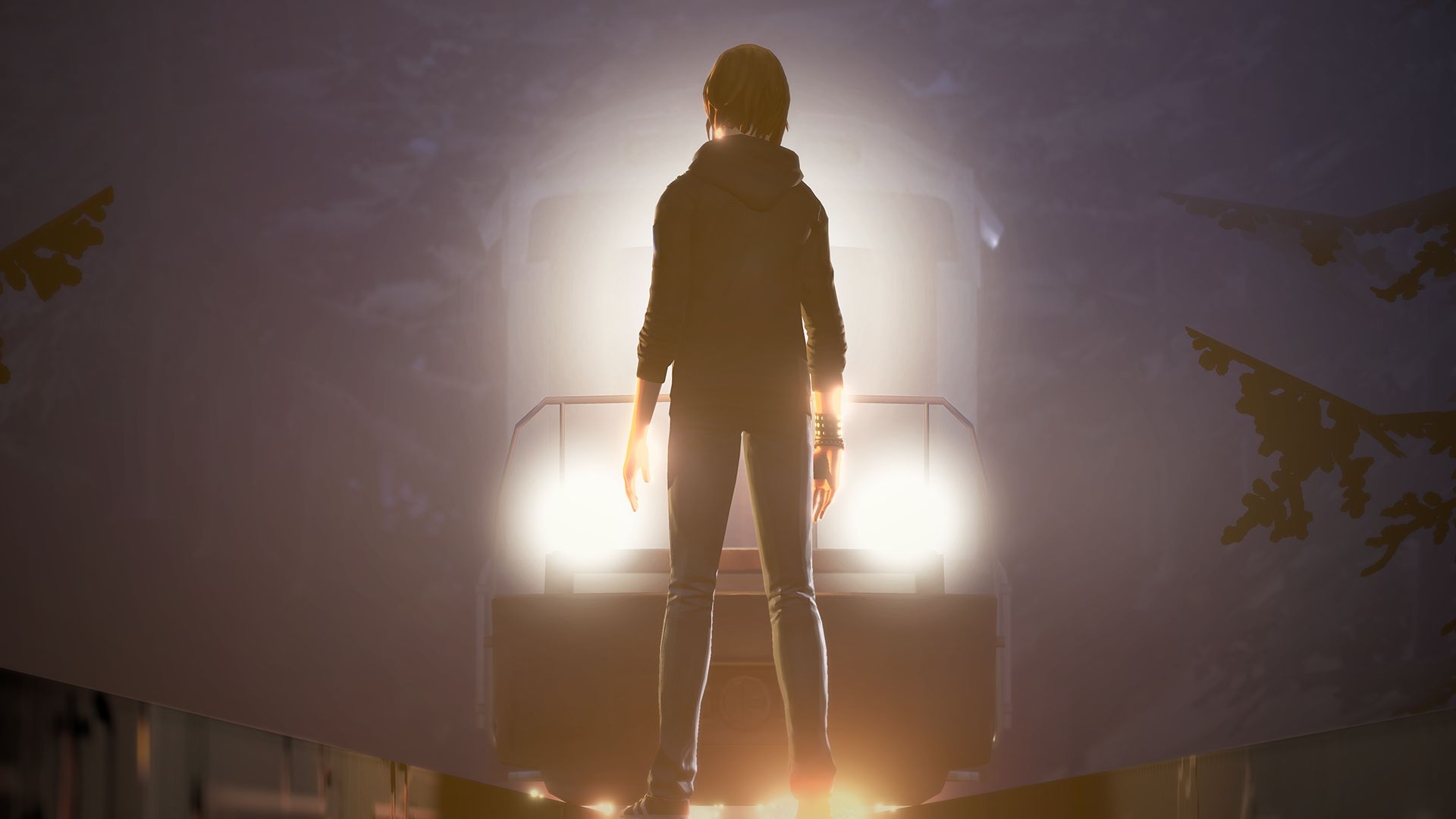 What this game will lack in the original protagonist Max's time rewinding, it might make up for in the strength of Chloe's more complex and relatable character. It's true the gameplay itself seems to take on many of the same characteristics as the main series (interact with characters and objects to uncover details, choose responses in conversations to affect relationships and story, rinse and repeat). Yet, as the developers explain, experiencing life through the eyes of Chloe will be a far different experience than with Max. In fact, Chloe seems to be written as a stark contrast to Max in many ways, as she is bold, emotionally complex, rebellious, and "bashes through all that's in front of her" with no turning back. Chloe isn't some miracle working heroine who can alter the course of time to save her friends, but rather - she's just a troubled girl in a bad place, trying to scrape by and keep her relationship with her friend Rachel strong.
Our demo took us to a large old mill at night, as one of the developers walked us through and selected the choices based off the majority consensus in our small crowd of gaming press. After petting a dog and delivering the zinger "neither do I", in response to the owner telling us "she doesn't really like people," we make our way into the mill. We're here to see one of our favorite bands, Firewalk, but first we survey the busy scene around us as muffled grungy punk music blasts in the next room. There is a decent amount of action, and seems to be plenty of "things" happening on screen to interact and toy with. The graphic style adheres to the cartoony, rough-sketch look of the first game. It's nothing to write home about, but it's sufficient and keeping with the series.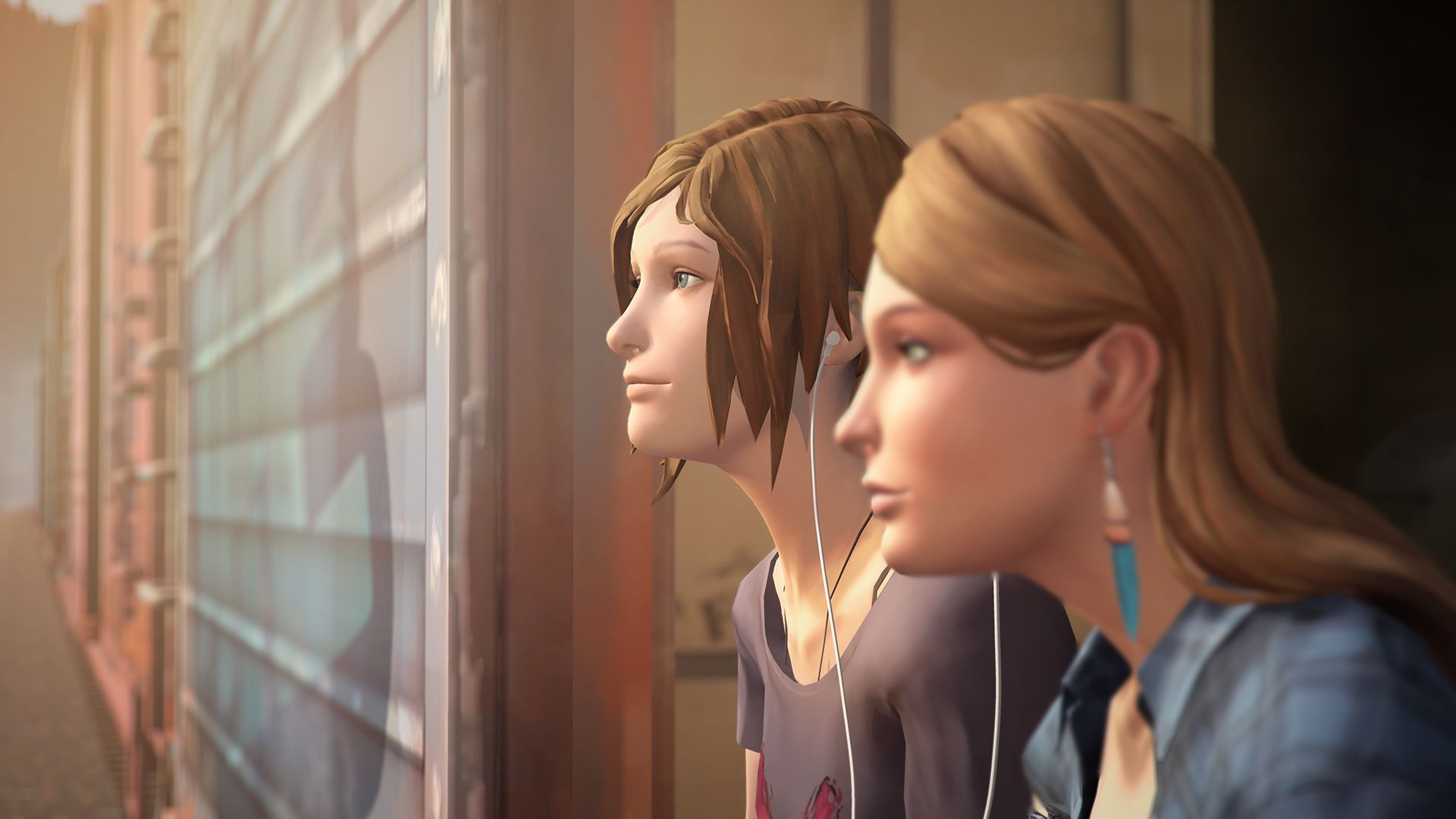 We engage in a variety of actions, some of which (like snatching money from a vendor's car) we're informed will have major consequences in the story. While chatting up a few people, including the familiar Frank Bowers, we make a series of choices involving distracting a vendor to steal a band shirt we've determined is overpriced, buying some weed off our friend, and writing graffiti on the wall. Yes, this is definitely a different experience than controlling Maxine. We look behind a bar and notice a passed out drunk guy, along with a document involving the laying off of Arcadia Bay workers by the Prescott Foundation - presumably playing a role in the backstory. Eventually we try to work our way through a skirmish of people moshing to see the band up close, but are bumped back into a foul-mouthed dude covered in tattoos, spilling beer on him. Chloe's only been here roughly five minutes, but she's already on a roll. We eventually find ourselves in a fight with the tattooed guy, but low and behold, our friend Rachel swoops in to save the day. We take off with her and make our way to the front of the pit as Frank holds the two guys back.
We then flash forward to a scene with Chloe and Rachel discussing their relationship and where they stand. The mood shifts dramatically, as we're now alone at a historic landmark taking in the peaceful and scenic sights of nature. Chloe attempts to bond by joking around with her and inviting her to explore the area, but Rachel grows increasingly and inexplicably distant, until eventually the conversation gets heated, and she walks off.
What's happening with Rachel? How will Chloe cope with her rejection, along with the recent death of her father? More importantly, will the developers manage to create a compelling and engaging story with an already established group of characters and sans time-travel? I'm sure we'll find out when Life is Strange: Before the Storm debuts its first episode on Xbox One, PS4, and PC on August 31st, 2017.
Comments