Project Cars 2 Preview - E3 2017
We take the sim racer sequel for a spin
In an industry that often stresses the cartoony and the fantastical, using games as a sort of escape from reality is the norm – but sometimes a heavy emphasis on realism can be a welcome alternative. At least this is what Bandai Namco and Slightly Mad Studios have set out to prove with the sequel to their flagship racing sim, Project Cars 2. While the original already adhered to many of the fundamentals of the genre, the sequel looks to go a step beyond even the GT's and the Forza's of the world in authenticity and complexity. I had a chance to listen to a presentation from a couple representatives of the studio, in addition to getting a bit of hands on time with the PC version of the game at E3 2017.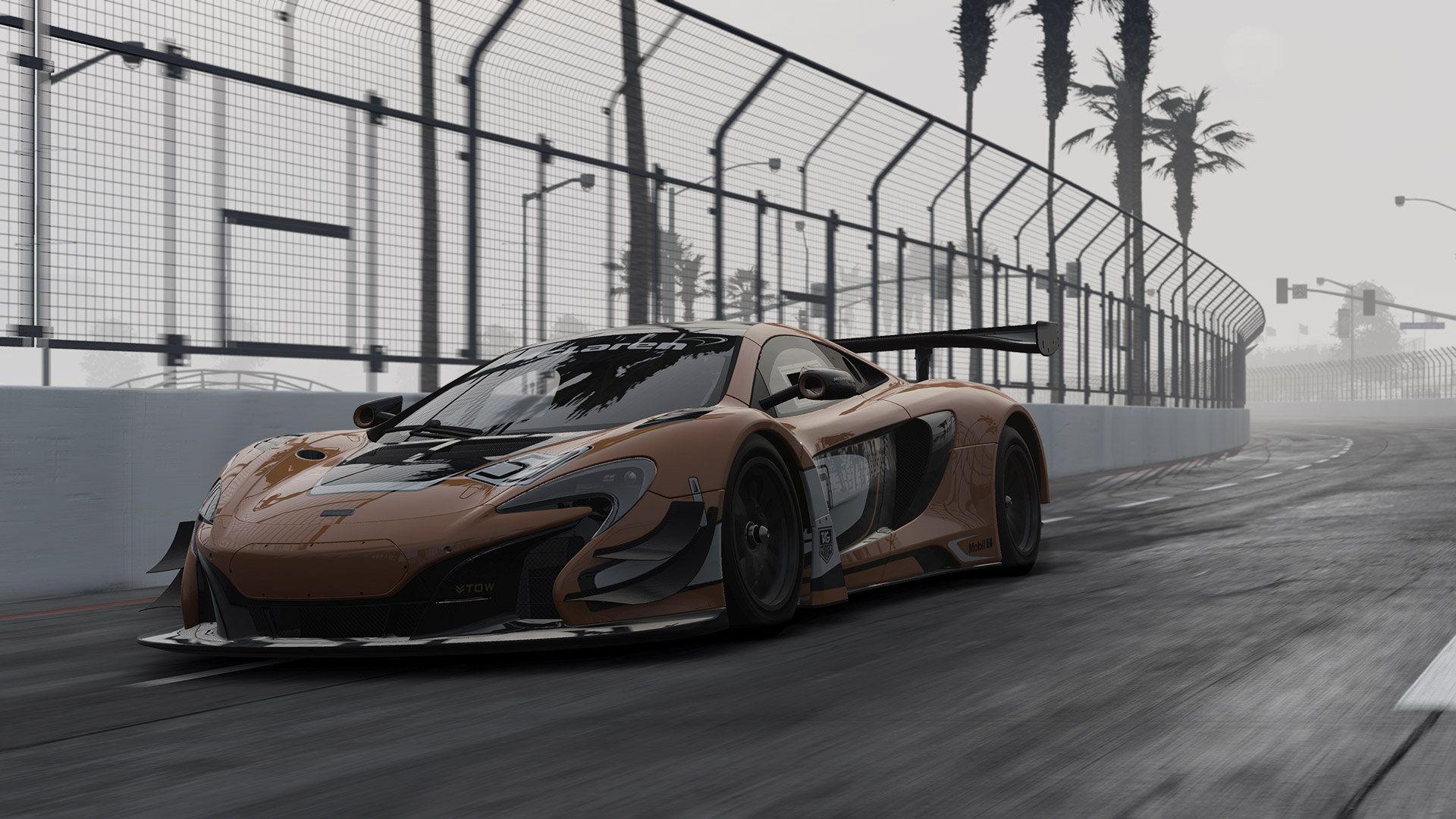 It was stressed from the outset that Project Cars 2 promises to provide gamers - particularly the car buffs and racing enthusiasts - with an experience that would feel like the next best thing to actual racing. They explained that the idea of an accurate and deep simulation is a tool that, if implemented correctly, could and should provide the player with a far more fun and enriching experience. Will the developers at Slightly Mad Studios deliver on this promise? They seem to be on the right track, if you'll excuse the pun...
There are a wide variety of cars that are to be featured in the game - of which many new brands have joined the roster, including Ferraris, Porches, and Lambos. The car models shown looked sharp, detailed, and coupled with some cool lighting effects reflecting off their surfaces, seemed to approach the realm of photorealism. The tracks - a whopping 60 of them in fact - have seemingly been given a great focus as well. The reps explained that much research on the course layouts has been implemented, even going as far as to send out drones to snap countless photos of the tracks they will be emulating. If that isn't dedication, I don't know what is.
Realistic weather simulation is also to be a defining feature of this game, in addition to an internal clock that allows for racing at any time of day. These conditions won't just exist for the sake of coloring the environments, but also have a direct effect on the track itself, and thus the behavior of the car you're driving. This can even change throughout the course of your race, adjusting your experience in real time. Your tires can also wear over time depending on what sort of abuse you've put them through, and this wear-and-tear can be felt as well. Mud, dirt, and gravel can be dragged onto the track and cling to your tires, and icy roads; as you might expect, will make you slide out of control if you're not careful.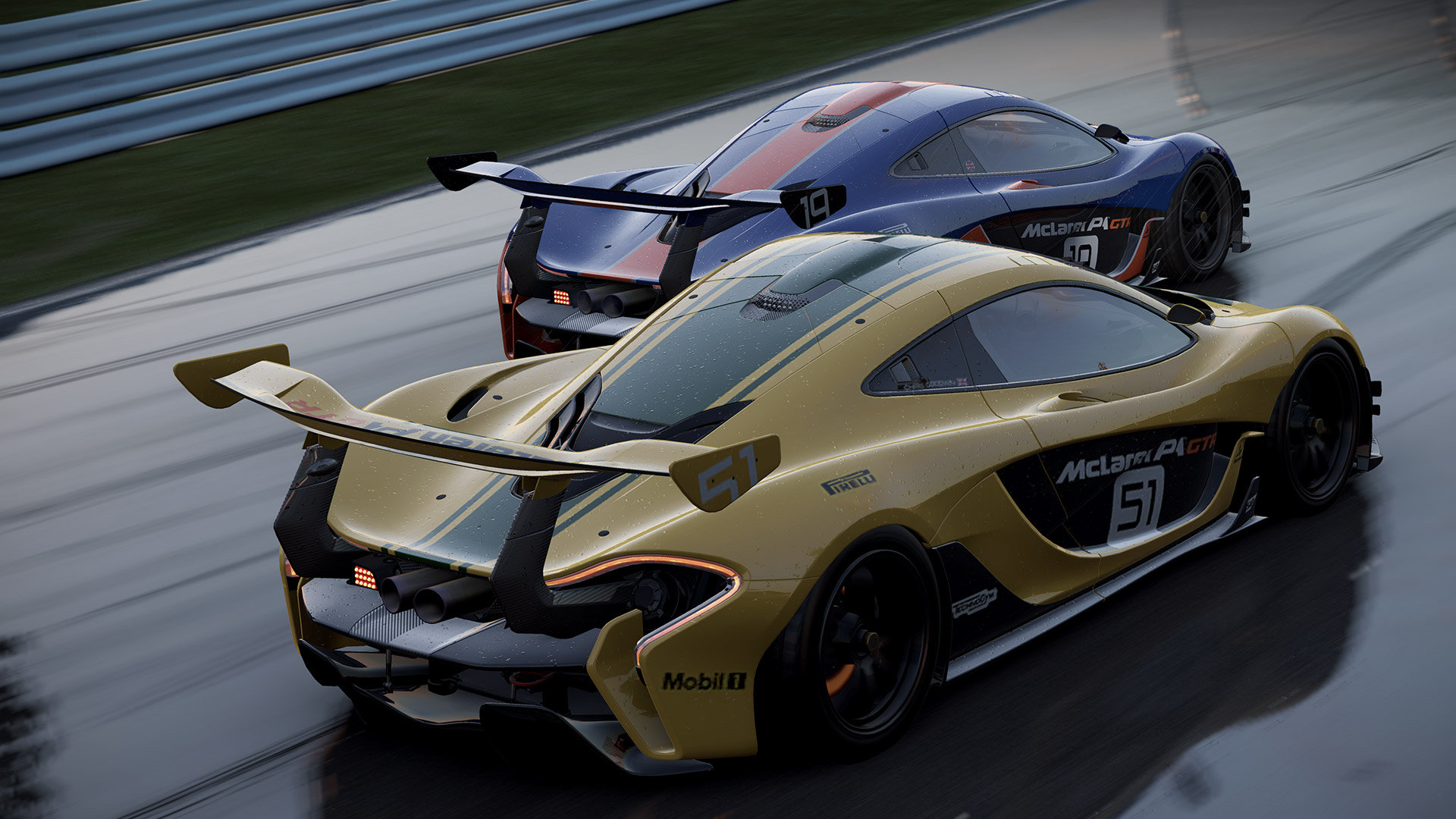 I felt a couple of these effects during my short demo. During one race, I quickly found my McLaren careening off the road after merely driving through some dirt, which sent me plowing into a wall and struggling to reposition myself. I could also feel the extra drag and wear of the tires after riding them off-road and skidding around turns for prolonged periods. Coming from the Burnout and Forza Horizon school of racing games (the latter of which lets you rewind time), this more complex, gritty style of simulation racing of Project Cars 2 made it clear that reckless driving equals bad results. Though once I settled in and got more accustomed to the delicate handling, I found myself enjoying my ride through Scotland's Bannochbrae Circuit, and digging the beautiful scenery surrounding me. The feeling of exhilaration prevalent in a quality racer began to seep in. The mountainous horizon and the setting sun provided a gorgeous background, and the lens flare effect was among the most impressive I've seen in a game. The lighting effects of the sun reflecting off the road were sharp and impressive. It's a shame the results of my race weren't nearly as pretty.
Another scenario provided in the demo involved the slick Ferrari 488 GT3 on the track Autodromo Internacional do Algarve. This was a more elaborate track with some sharper turns, and the scenario required that I maintain my position in the race while crossing various checkpoints which made things even trickier. During my run, I experimented with a number of different first and third person camera angles. A notable feature here is the visually impressive helmet cam, containing a nice touch of realistic dust spackle on the lens. This view, I was told, was meant to compliment the VR gameplay, which is also supported. After all, a true simulation experience should include VR, should it not? The game not only supports crisp 4k resolution, but even 12k, which I learned is merely a cool, technological way of saying it can support a panoramic view of 3 PC monitors simultaneously.
The eye candy and the realistic elements are certainly a nice foundation, but what about the content itself? We seem to be covered here as well. There will be a fully-fleshed out campaign mode with the ability to unlock, upgrade, and refine a massive number of cars, as well as a robust competitive online mode with a points and ranking systems. Team based, multi-class car racing was also a feature that was emphasized. The online mode will be largely tailored to eSports, as users can customize matches, record film for spectators, and even commentate on matches in game. Special events will also be held to mix things up.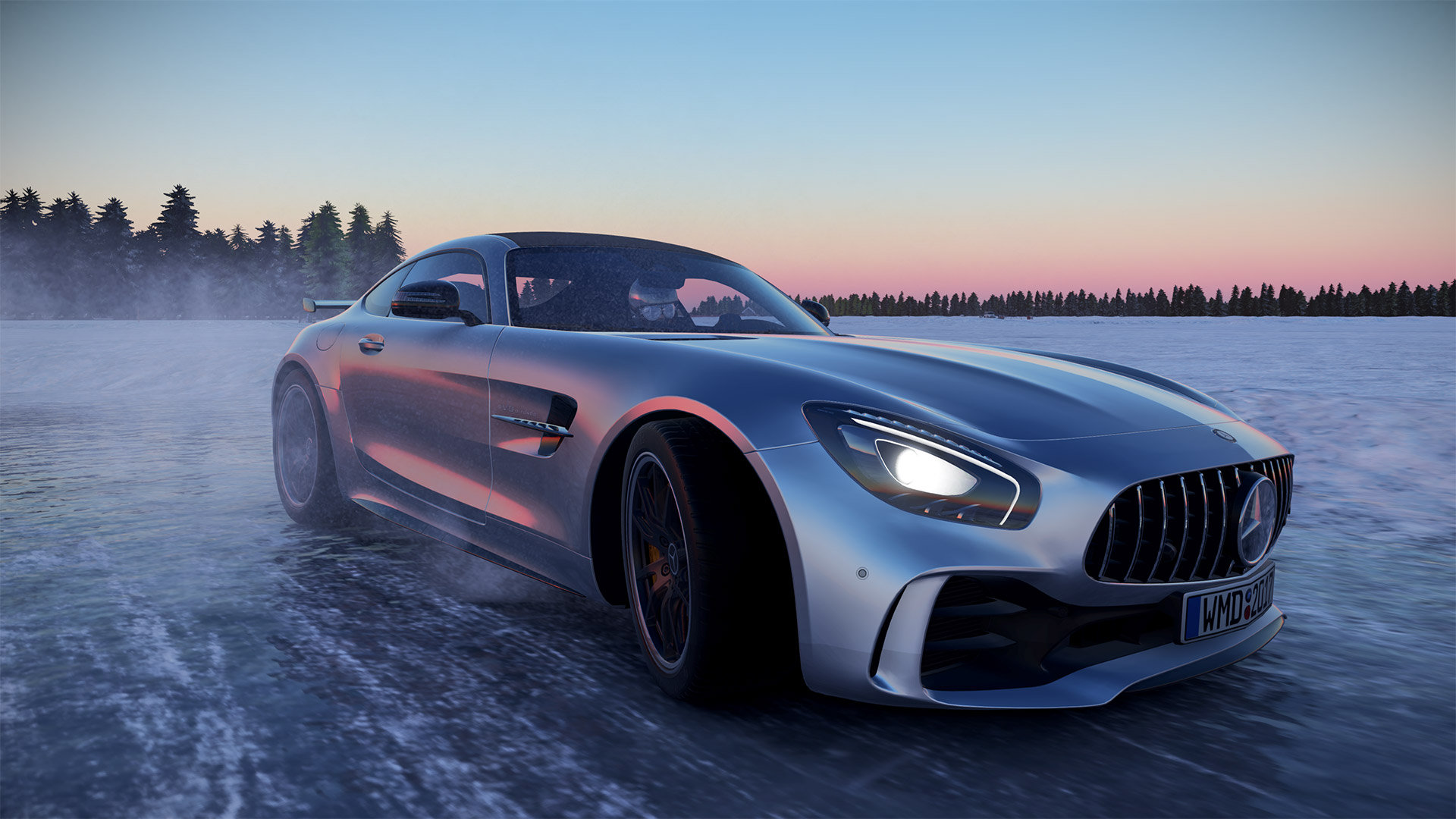 Project Cars 2 is a game that may not be an inviting entry level racer for too many novices, but it doesn't seem to apologize for that. Rather, it embraces the elaborate nature of racing, showing that realism can further serve to contribute to a better, more enjoyable experience when done right. The game seems to be doing just that, providing some gorgeous visuals and plenty of content, in addition to offering realistic elements to help flesh out and accurately simulate the racing experience. We'll know for sure when this racing sim makes its way to the PS4, Xbox One, and PC in September 2017.
Comments