FIFA 18 Preview - E3 2017
We take to the pitch with EA's latest entry in the FIFA franchise
The king is dead, long live the king. Messi was dethroned after FIFA 16, leading the way for Reus, Martial and others to take the limelight in FIFA 17. Now CR7 is at the top of the footballing food chain, and the FIFA 18 team has used the power of technology to recreate the great in all his detail, from how he runs, shoots, and generally swaggers around the pitch. At EA's Play event in LA, I had the chance to take a few teams for a jog around the pitch, as well as jump back into the story of Alex Hunter.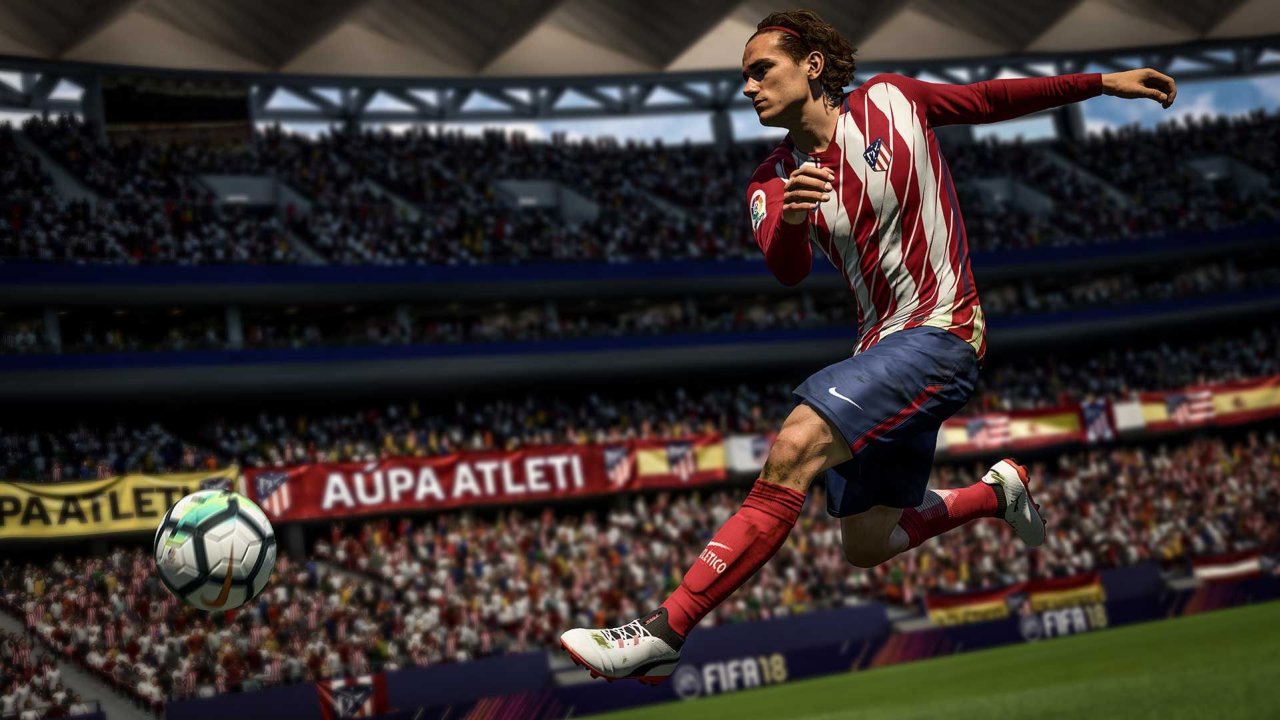 First off, FIFA 18 looks insanely pretty. Players are recreated in stunning detail, and the second time around with the Frostbite engine certainly shows. You can see every bead of sweat cascade down Ronaldo's face, every angered line in Pep Guardiola's expression as he shakes his head on the side-lines. This year's game has captured players like never before, and it runs through to their animations, too.
FIFA 18 sure feels slower than the other games. This may just an adjustment period for a new game, however, but build-up play feels more deliberate, and you can't simply take the ball and sprint out of every situation. Passing feels more precise and more rewarding when you can take several players out with a well-placed through ball. Holdup play is still an integral part of the game. Players struggle against each other, making your ability to hold a player at bay with someone like Yaya Toure very satisfying. Breaks and counter attacks happen quickly and players like Atheltico's Griezmann can be punishing when they sprint from the halfway line.
Player animation is also much improved. The way you harass players, tugging at their shirt, or mistiming your lunges and sliding across the ground on one knee, make matches more chaotic and desperate. Struggles inside the box are like a battle royal - players slam into each other, crash to the ground, all the while you're hammering the shoot button and praying someone gets on the end of it. However, as with last year's game, this is a double-edged sword. Upon running to the box with Man City's Sane, Aguero (for reasons unbeknownst) decided to plough into me, signalling offside and causing me to place my head in my hands. Little tweaks, such as being able to make snap substitutions during breaks in play, are welcome additions.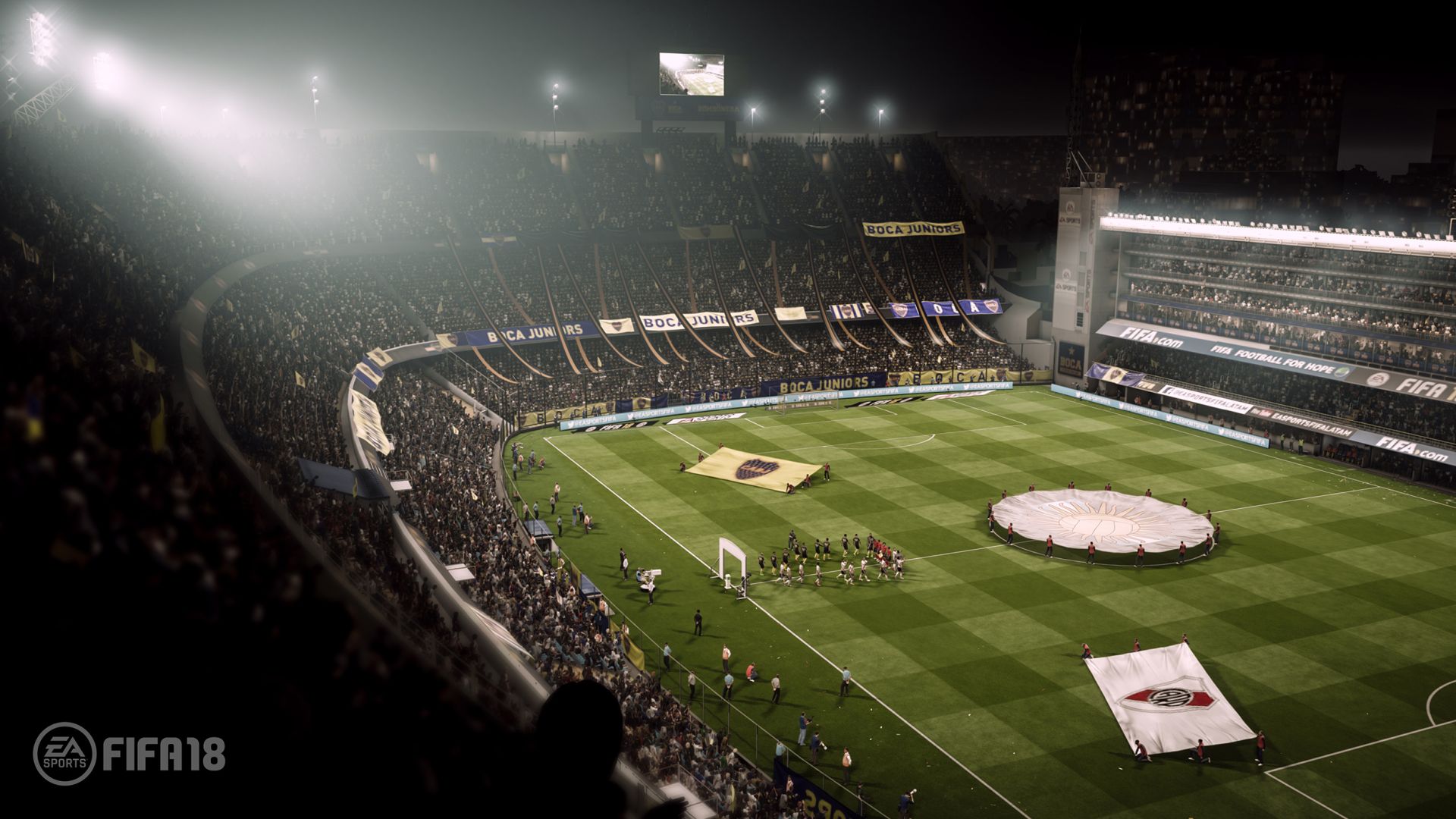 The story of Alex Hunter kicks off once again, with fewer "bruvs" unfortunately. The main crux of this adventure, I assume, will be a more focused storyline revolving around Hunter and his move to "Los Blancos", Real Madrid. You begin after his rise to stardom in his first season, where Alex is visited by his agent, while a portlier John Cleese (Alex's grandfather) cooks a fry-up. You're told of Real's interest in the player, and then explore the ramifications this rumour has within your team and the fan base.
Hunter's team defaulted to Chelsea, and I can only guess that it may possibly be whichever British team you chose in your personal career. This interaction, however, shows one of the strange flaws in Frostbite - the eyes. They're a window to the soul. But when Eden Hazard stared at me from across the locker-room, his eyes were more like a window into an abandoned mannequin factory. Dark, empty, hollow… maddening. Aside from that, you still have quick-time decisions on how you react to your rumoured departure: humble, arrogant, diplomatic, etc.
After all the drama, you actually get to kick the ball around the field. Alex is subbed on around the 50-minute mark, 3-0 down against Manchester United. Here, you have the objectives: score the first goal, maintain a good player rating and, against all odds, steal back victory. The AI is woefully stupid in this mode, allowing you to breeze past defenders and score a few worldies—but I always took the career mode as following the story and playing a few easy games to pace the narrative.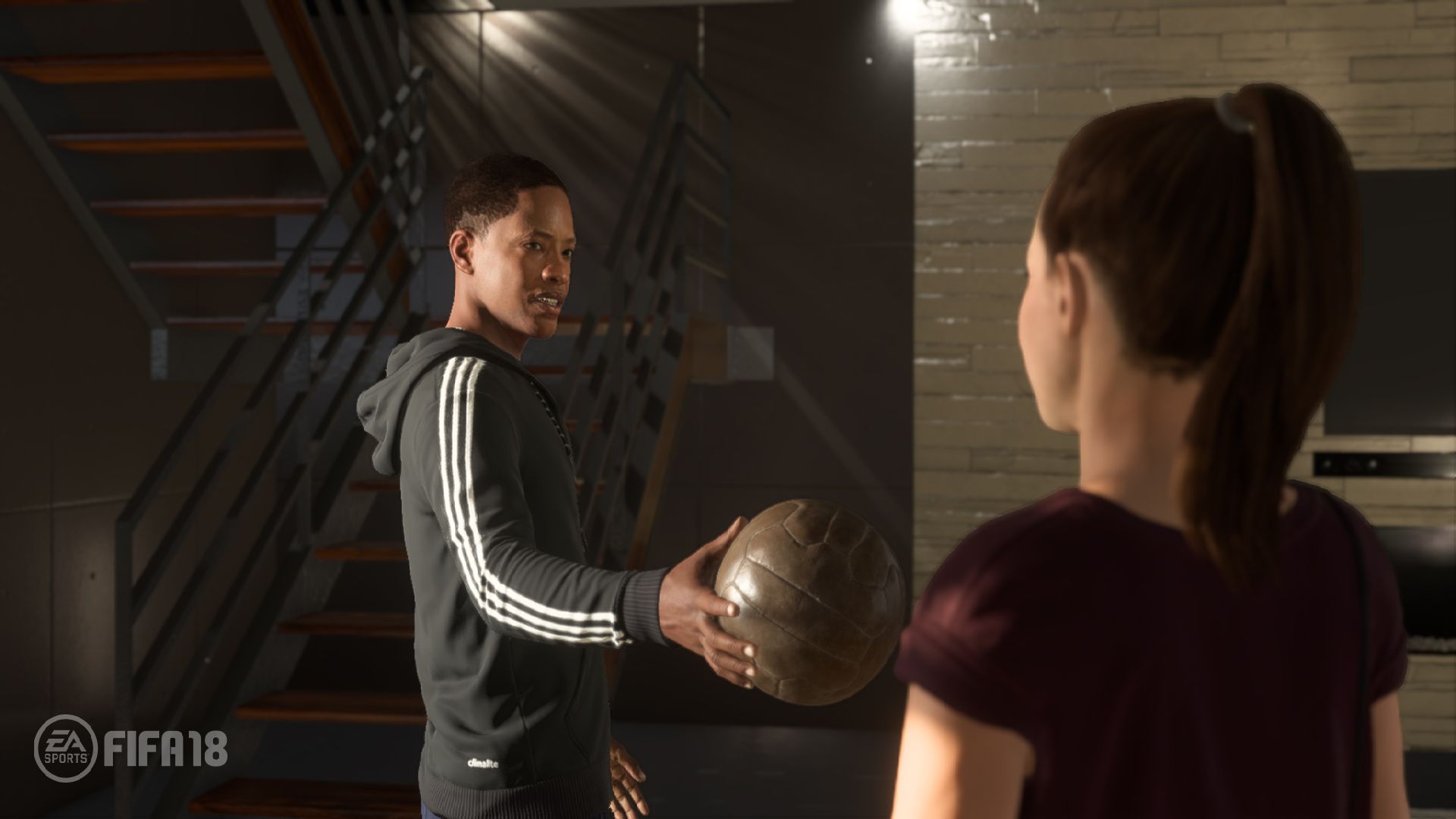 While there may be fewer drastic changes in FIFA 18 when compared to last year, the game feels more like enhancing what is already present. It plays slower, which is a strength, because architecting a skillful game of football is extremely rewarding. With no word on Ultimate Team, the game's soundtrack, or other, newer features, whether FIFA 18 can do enough to retain its crown as the premiere footballing game is yet to be determined. FIFA 18 will be out this September.
Comments
blog comments powered by Disqus