Nintendo Switch Review
Nintendo's latest home console shows much promise, but still needs time to blossom
Nintendo is a company of many landmarks. The NES saved the home gaming industry from near-extinction in the 80s, the Wii was a cultural phenomenon whose accessible approach motivated many to try games for the first time, and the company remains the longest lasting first-party corporation in all of video games. Like many, my introduction to games was from discovering the original Super Mario Bros., and the Super NES I received the following Christmas sealed the deal, so I can say I owe them quite a bit.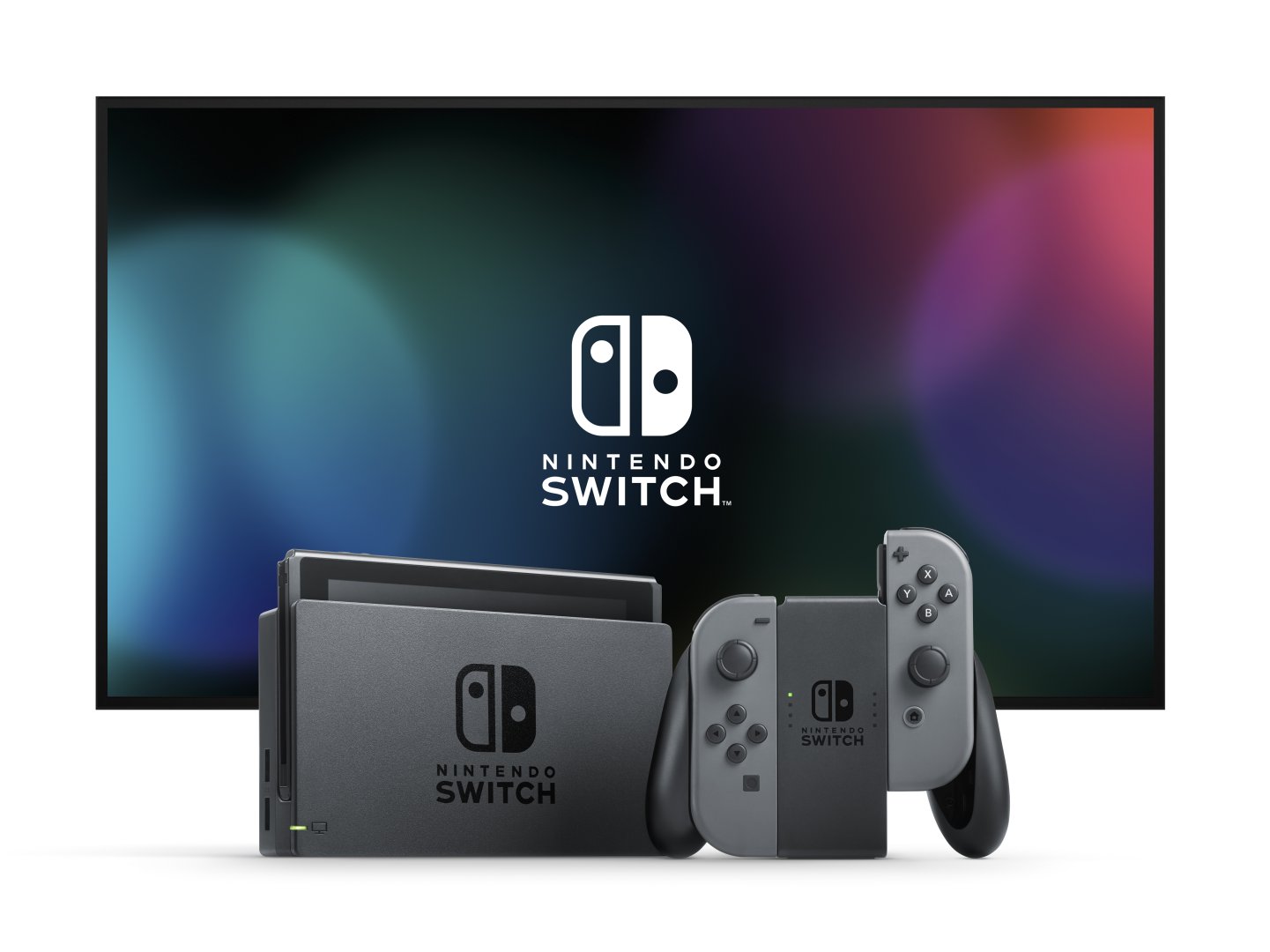 Still, I'm not going to pretend that the past few years haven't been rocky for the iconic company. While the 3DS overcame a tough launch period with a strong and diverse library and solid sales, the Wii U was completely unable to replicate its predecessor's success, lost third-party support at an unprecedented pace, and ended its lifespan as Nintendo' worst-selling home console ever. The addition of smartphones and tablets becoming a major player in addition to Microsoft and Sony also meant that Nintendo had even more competition to deal with, resulting in the still-successful 3DS selling only half of its predecessor's lifetime units.
Besides finally deciding to create smartphone entries for some of their biggest series, Nintendo has also made its latest home console a unique one, as the recently-released Switch is the first major system I can think of that can be genuinely classified as both an HDMI-capable home console and a fairly conventional handheld.
The latest Zelda title being available at launch (though also available at Wii U, being able to play Breath of the Wild on the go was enticing) convinced me to pre-order the console for its March 3rd release, despite a slim lineup otherwise. Part of me wasn't just interested in actual games, but also curious to see just how well the system's most prominent feature worked, and what additions and adjustments Nintendo would make to other functionalities like online services.
After sinking over a week into the Switch in both modes across several titles, I feel justified in my purchase of the system and optimistic regarding its overall future. However, something with such an unprecedented approach isn't without some drawbacks, from some that could conceivably be addressed through firmware updates to others that could be more long-lasting outside of hardware revisions.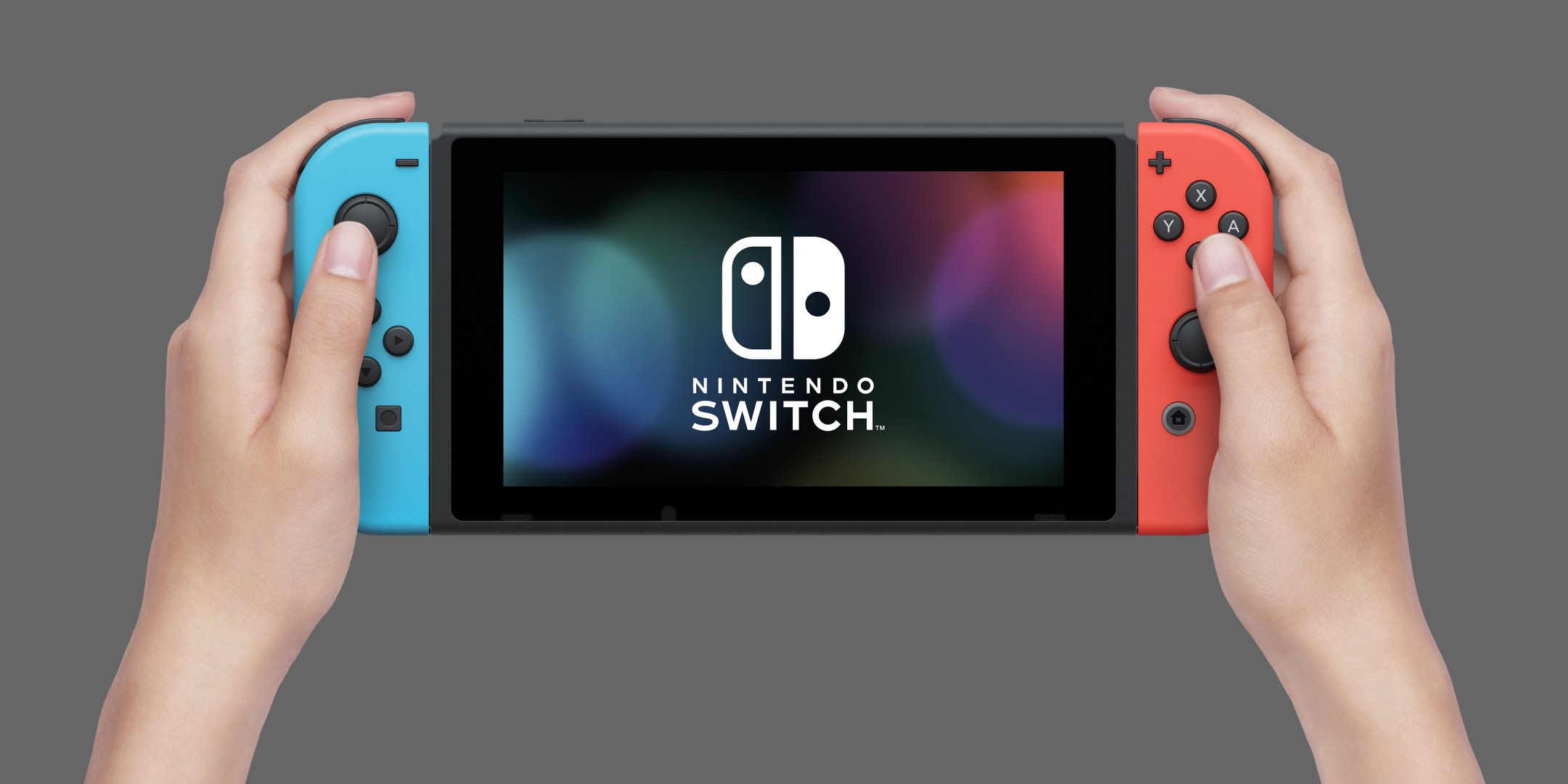 The default launch package includes the Switch console, left and right "Joy Con" controllers that can be slid onto the console's sides or used wirelessly, a charging dock, a "Grip" accessory that allows for the Joy Cons to be held like a more conventional controller, and an AC adapter and HDMI cable, though the initial system setup can be done entirely in handheld mode. The console's look is extraordinarily streamlined and compact, looking more like a small tablet with the Joy Cons detached than the boxy shape of its contemporaries.
Display resolution will vary on a per-title basis, but the overall system is capable of 1080p when plugged in (no 4K support seems in the cards for the current model), and up to 720p when portable. Games looked on par with most Wii U titles when playing docked (which makes sense, considering that the tech powering the Switch doesn't seem substantially stronger from the sound of things), but I do wish Nintendo had been willing to put some extra time and money into the system's screen. I went in hoping for an iPad-like clarity, but the actual look is more reminiscent of a Vita.
Playing on the TV with the Joy Cons in the Grip shell, it does a generally adequate job of recreating the feeling of a full controller, though it's not without some strange design decisions. The Plus and Minus buttons that fill the role of the Start and Select of old are, for some reason, placed above all the other buttons and analog sticks rather than below, with that space instead being filled by the Home button and a handy screenshot capture. The right analog stick being horizontally below the left is also a bit unorthodox.
I hope that future revisions of the controllers will possibly change these placements to a more formulaic layout, though in the time I spent with it and the sold-separately Pro Controller (which is more comfortable for veteran gamers like myself and also boasts a proper D-pad, but also comes at a ridiculous price tag), it grew easier to deal with over time. The screen also offers touch support, though the current game roster doesn't rely on it and no stylus is offered.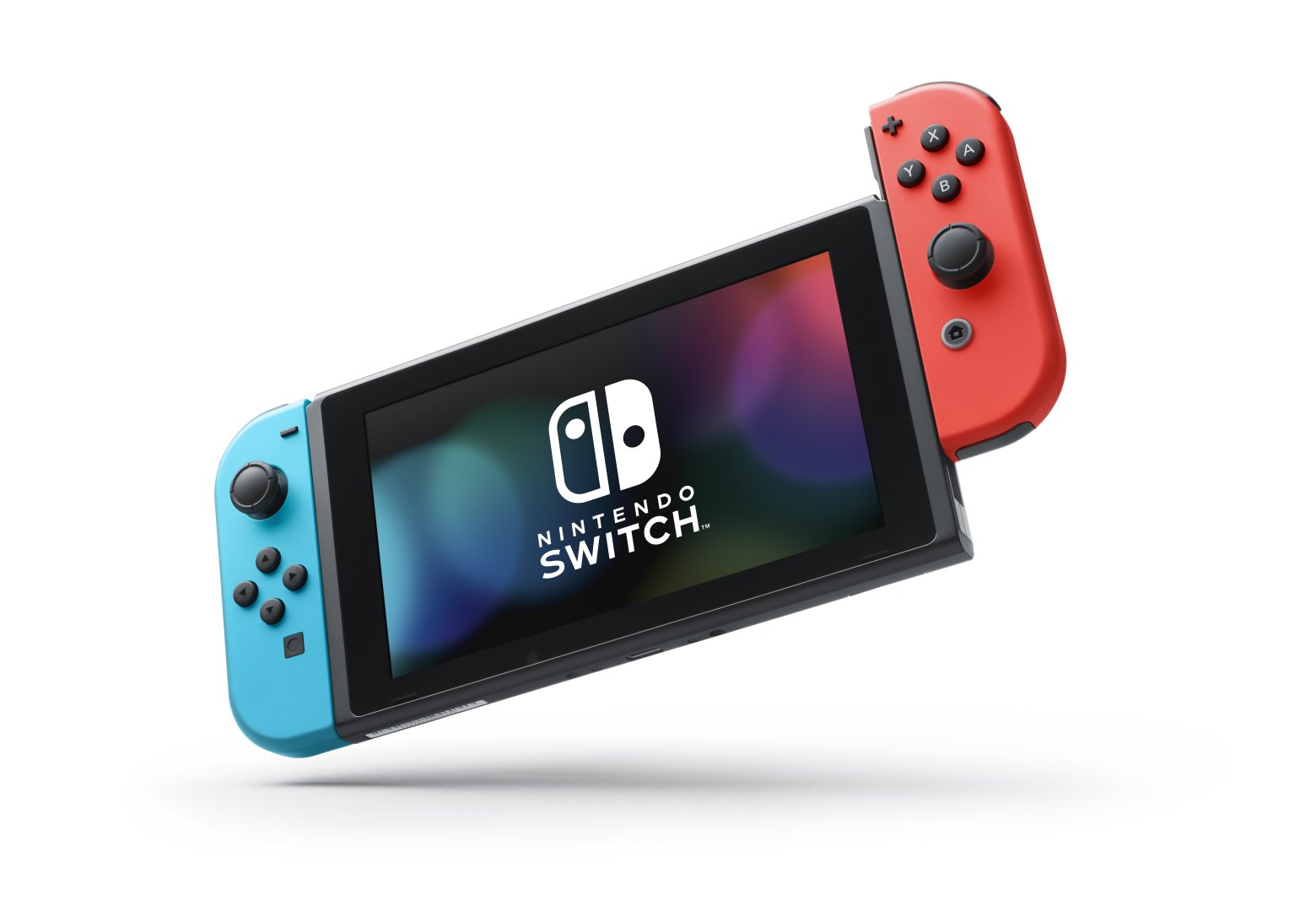 One of the selling points is that the system technically comes with 2 controllers, as each Joy Con can be held horizontally in a manner similar to a classic NES controller or Wiimote, and used individually in games that support it. It seemed to get the job done with games like Super Bomberman R, but the amount of buttons you have available means that control possibilities may feel limited in some titles down the line. It might be wise to invest in at least one Pro Controller if you plan to make couch co-op a recurring experience.
Though quite slim overall, with both Joy Cons attached, the Switch is noticeably heavier than contemporaries like the 3DS or Vita, though not to a point where it gave my arms any issues during extended play sessions. And even with a screen much wider than other handhelds, the bigger than usual space between hands didn't bother me like I expected it to. It's also worth noting that there have been widespread reports of Joy Cons failing to properly sync with the console when playing wirelessly, but I have yet to encounter a technical issue along those lines.
The nice thing about the Switch's titular feature is how seamlessly the process actually is. After removing the Joy Cons via triggers on their backs (or even before – you can charge the controllers while they're connected to the docked console in Sleep Mode), the system slides surprisingly easily into a slot in the dock, and if it's already on, the current display shows right up on your TV, with no restart or transitional period needed. Trying this the first few times and seeing how near-instantaneous the screen swapping is honestly gave me a slight sense of technological wonder I haven't gotten from game consoles in some time.
The process works identically in reverse, and while the sub-1080p display makes me question how well some large scale games will play in portable mode (Breath of the Wild was thankfully easy to make out visually), what I've played so far has me hopeful about replicating large-scale games on a handheld. Battery life varies from acceptable to a bit short based on the title you play, so if you intend to use the system on a long flight or road trip, I'd recommend fully charging it beforehand and maybe bringing a USB-C compatible charger along.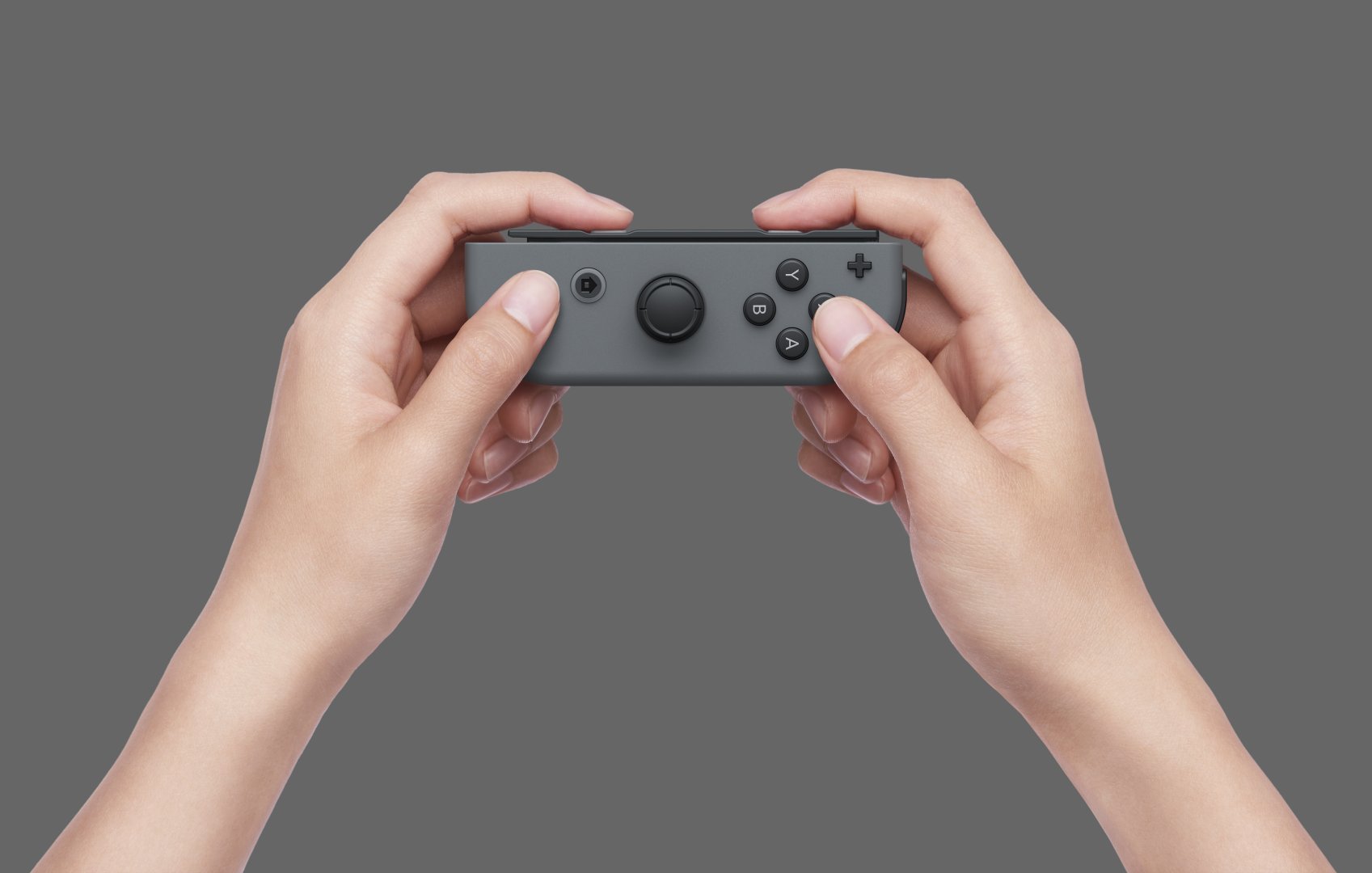 Nintendo has revamped their online account systems, which means you can't automatically link to any friends from your Wii U list. The dreaded Friend Codes have also been reinstated for some reason. Though Nintendo has promised additional social features like social network linking to make hooking up easier in the future, what's currently there feels like a step backwards in ease of access for a company already hesitant about fully embracing online functionality.
The upside to this is that, at long last, game purchases will be tied to your account instead of just your system, meaning a stolen or lost Switch won't mean either losing every digital title you get or having to spend time with tech support finagling a solution for your replacement console. For the first time, you can also customize your online avatar with a selection of Nintendo characters and colors. While the iconic Miis are still supported and can be used for these pictures, their emphasis feels more downplayed on the Switch overall.
Console launches have become rather infamous for lacking both quality and quantity in their initial lineup, but the Switch's slim roster right now is jarring even by modern standards. The lack of expected services like Virtual Console and any video streaming apps (Nintendo has at this point promised both to be in the works, but have not given any idea when to expect them) also stings, especially since I've been excited to have a way to play perfectly emulated Super NES and Nintendo 64 games on the go.
Nintendo reps were quoted last year as saying that they held off on releasing the Switch during the holiday season like most consoles due to wanting to have a stronger selection available at launch, but for whatever reason, that doesn't seem to have panned out. Games don't even have manuals of any kind, with physical boxes containing nothing but the game card and the home menu not offering digital instructions like on the 3DS or Wii U. Prioritizing Mario Kart 8 Deluxe for day one certainly would have helped entice more customers who never bought a Wii U, but it and other promising first-party games like Arms and Splatoon 2 are still months off.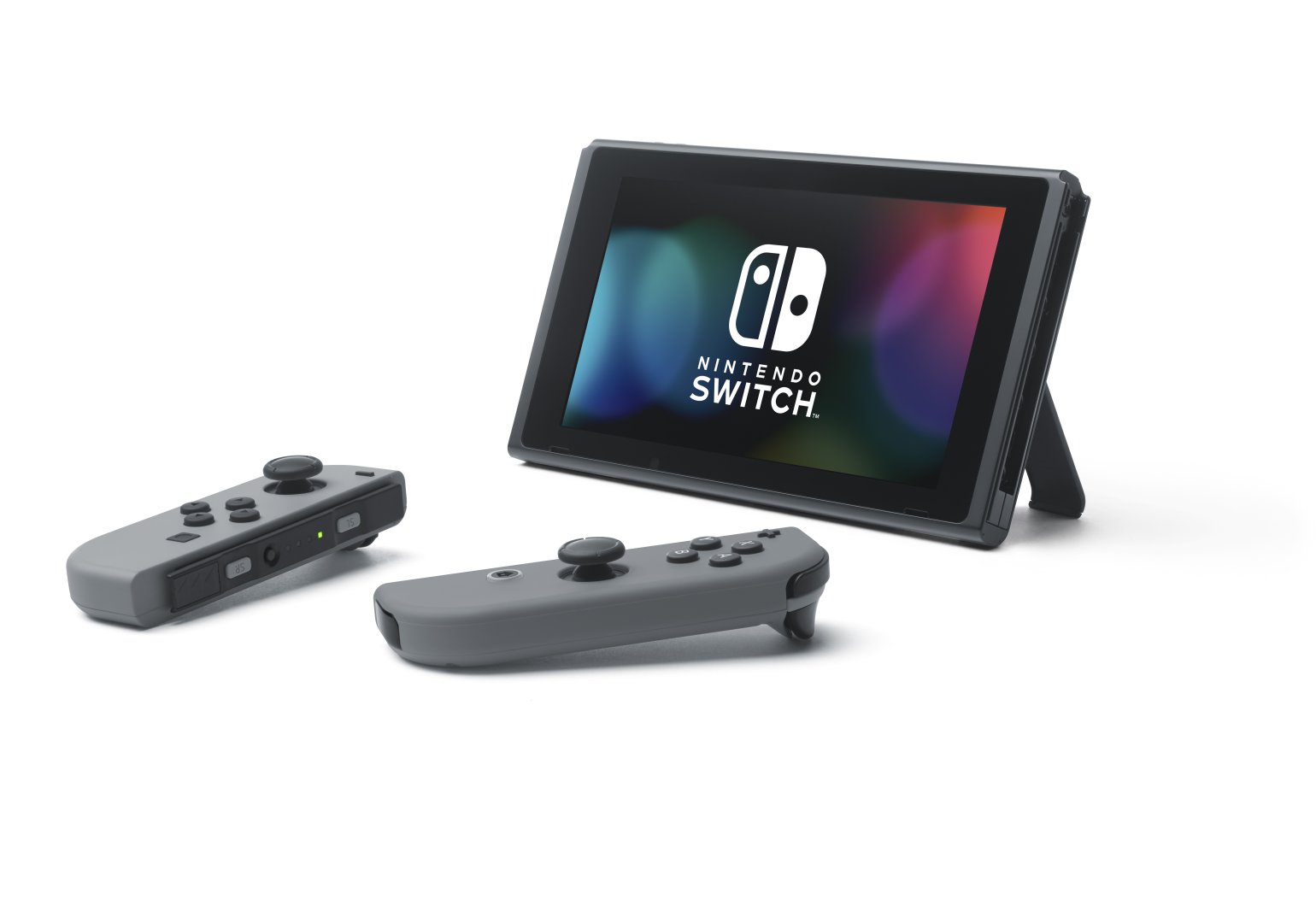 On the plus side, region locking is not only absent on the Switch, but it's quite easy to set up an alternate account that can access the Japanese eShop and download full games that have yet to see release in North America. And since titles like Disgaea 5 Complete reportedly contain full English support via options toggles, this bodes well for fans of imports, though anyone planning to skip physical versions of games would be wise to invest in a sizable microSD card, as the system's built-in memory is only 32GB. The primary system interface is also nicely simplistic and to the point, with super quick transitions between menus.
Nintendo has also laid out some promising plans for indie game support, already grabbing exclusivity rights to in-development games like Runner, possibly providing the first handheld version of Stardew Valley, and making upfront commitments to aim for more simultaneous indie launches. With some notable titles not appearing on the Wii U until years after debuting on competing consoles, this will be a smart strategy to entice potential buyers. I'm already considering the Switch version of Sonic Mania over the others.
If this review has made it sound like the Nintendo Switch has its fair share of issues at launch, that's because it does. A lack of standout games and features makes me have no qualms in saying that it's fine to hold off on purchasing it for a bit until more good titles and services are out (I'd even say it's fine to just get Zelda on Wii U if you already have that console), but I'm still impressed with how well its big selling point actually works. It both feels like a proper realization of the Wii U's limited functionalities and something altogether new, and while its long-term appeal will doubtlessly rely on how much third-party publishers commit to making games for it, encouraging early sales and a promising foundation to work off of have me hopeful.
This review is based on spending two weeks with a launch day retail Nintendo Switch console.
Comments
blog comments powered by Disqus