Game of the Year Awards 2016
Showcasing the best video game experiences of the past year

---
---
Game of the Year
Uncharted 4: A Thief's End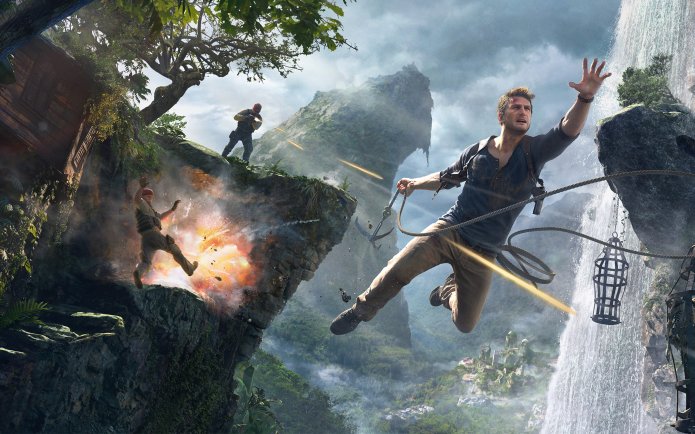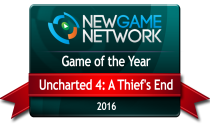 The Uncharted franchise has been enjoyable since its very first entry, starting back in 2007 on the PlayStation 3. Though not everyone considers Uncharted: Drake's Fortune in overly high regards, it was enticing, fresh, and very well made. It was different from the other games in the action-adventure genre at the time, offering grand spectacle, action, and memorable characters. The sequel, Uncharted 2: Among Thieves, took everything great about this new IP and turned it up to 11. To this day, it remains easily one of the best exclusives on the PS3. After such great heights, however, the third chapter didn't fare as well. While still occasionally entertaining, Uncharted 3: Drake's Deception suffered from a convoluted plot and questionable gameplay alterations. However, Nathan Drake's tale was not yet complete, and for that we must turn to Uncharted 4: A Thief's End on the PlayStation 4.
The globe-trotting narrative of Uncharted 4 is an entertaining one. The actual story of Captain Henry Avery is clearly communicated and feels quite cohesive, something that hasn't always been the case with the past historical adventures. Players will get to find out pretty much everything there is to know about Nathan Drake, and there's some actual character growth on display. The humor and character interactions are still natural and on-point; the three original heroes remain a clear focus and highlight of the whole experience. It's also decisively the last chapter - the story leaves few loose ends, and wraps up in a low-key and reassuring manner that concludes Nate's life of wild adventures.
While the gameplay in the first three games was rather similar, Uncharted 4 makes significant changes to the formula. Nate now gains access to a grappling hook, and this gives the levels a much more open and vertically-minded feel, despite the fact that you're still traveling in an essentially linear path, as you can now reach areas that would usually be impossible to reach in previous games. The grapple can also come into play during the grand setpieces, where players must throw it and grab on before they run out of ground to stand on. When it comes to combat, Uncharted 4 completely reinvents itself. Gone are the flat environments where enemies spawn in and rush towards you. In this game, almost all encounters start off in stealth, so it is up to the players, if they want, to rush in and shoot, or try to make their way through without alerting anyone. All enemy encounter sections are usually found on a part of the level that has a multitude of paths, buildings, and elevation changes. It's an impressive level design feat, and this means Nathan is able to choose his approach, to either eliminate enemies in silence or even bypass most of them altogether.
The franchise has always been a great technical showcase for the PlayStation 3, but Uncharted 4 takes it to the next level. This is far and above the best looking console game that I've seen. The technical aspects are quite astounding – from smooth edges to crisp textures and great lighting. Visual effects are excellent, as are the dynamic and scripted animations. Everything runs at an unshakable framerate with amazing anti-aliasing, and the game presents breathtaking vistas at almost every opportunity.
Uncharted 4: A Thief's End effectively combines amazing presentation, polished gameplay and a good story to make it one of the best exclusives the PS4 has to offer, and it is our 2016 Game of the Year.
Honorable Mentions: Forza Horizon 3, Stardew Valley, Battlefield 1, The Division, Overwatch.
Thanks for joining us for this year's awards! We look forward to an exciting 2017 and lots more great games to come!
Comments