Batman: Arkham VR Review
An immersive and well made virtual reality experience
The Arkham series of Batman games have been very successful for publisher Warner Bros. The series has single handedly revitalized the comic book hero in the eyes of gamers, thanks to a solid story, intriguing cast of characters, and great action gameplay. So much so that there have been many other franchises trying to copy this style of action, and also reinvent their own heroes to be more like the modern Dark Knight. But with Batman: Arkham VR, a launch title for the PlayStation VR, developers Rocksteady Studios have opted for a wholly different experience. And what a great experience it is.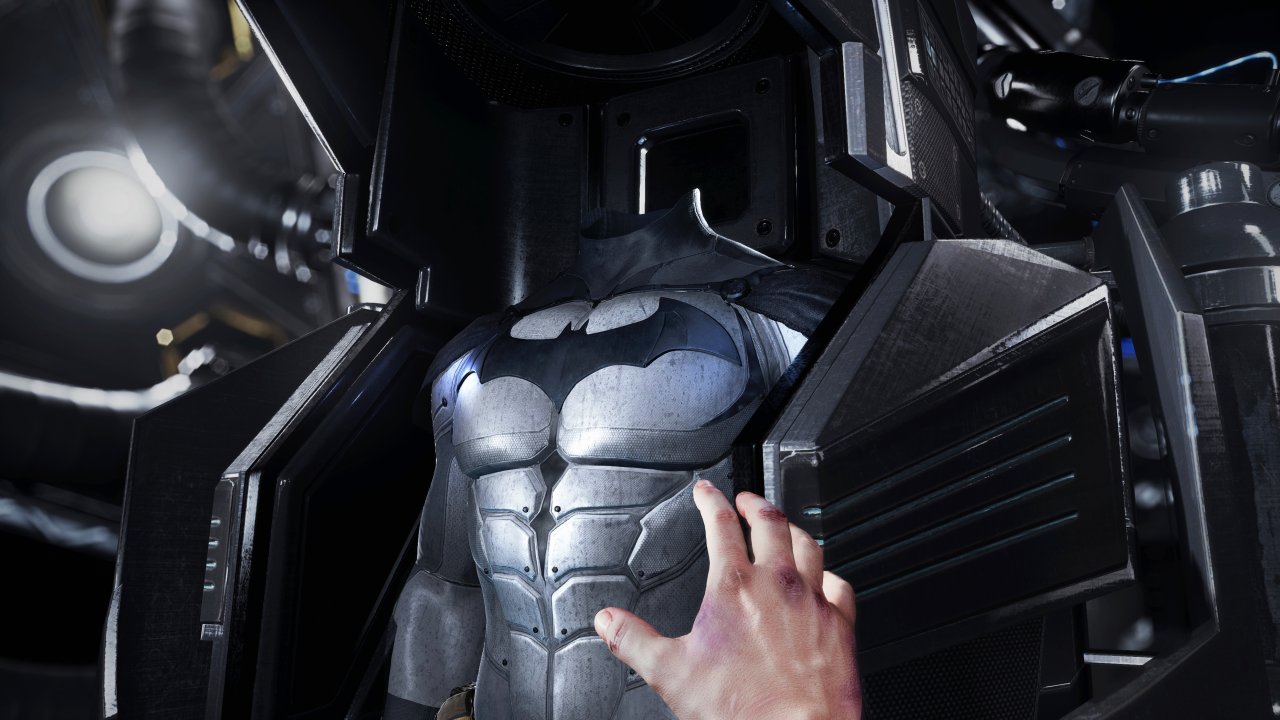 There have been enough games that marketed themselves as letting players become Batman, especially with last year's Batman: Arkham Knight. But you haven't really been Batman, not yet anyway. With Batman: Arkham VR, this has now been achieved. Looking through the eyes of the Caped Crusader himself, players will explore a one-hour series of interactive locations as they investigate a crime that left one of Batman's closest allies dead. The only criticisms here (and in fact the only issues with the whole game) is that it's a relatively brief and linear experience that ends somewhat suddenly. But then again, wanting more of something is a compliment in a way. The brief story will also be confusing to anyone who hasn't played the main Batman Arkham games. Following the conclusion of the story, players can go through it again, this time with the added incentive of looking for Riddler clues to unlock more character biographies.
Before you jump into Batman's virtual world, the game includes a very good adjustment system, letting you position yourself perfectly for the best camera and movement tracking. More titles should come with these sorts of checks. After you're ready, the story kicks off with your descent into the Bat Cave, as you put on the cowl, grab your tools for the belt, and finally arrive at the iconic location itself. You are Batman in the most literal sense, observing the game world from the hero's perspective. Look down, and you'll observe the gadgets at your disposal – a batarang, an object analysis tool, and a grappling gun. You use the grappling gun to grab unreachable objects or even to move within the cave. The analysis tool is used in certain instances to help with your investigative work, and throwing the batarang helps with remote targets.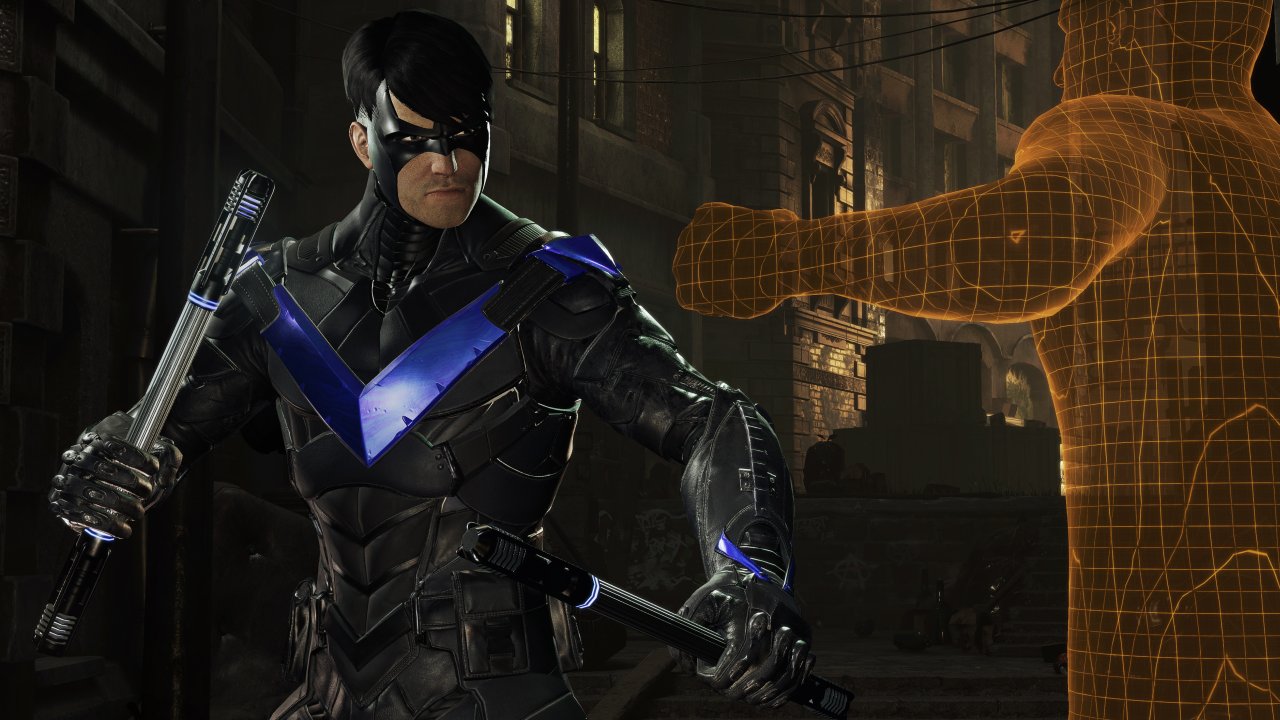 Batman: Arkham VR is by far one of the most immersive launch titles on PlayStation VR. With the help of the PS Move controllers, your hands become Batman's, and the title does a fantastic job of immersing the players in the virtual world. The abovementioned tools are on your belt at all times, and all you need to do is intuitively reach down and grab them with the PS Move controller. Your hands are your PS Move controllers, so interacting with items in the environment is similarly straightforward. You can touch and examine objects, pull levers, and throw stuff around if you want to mess with things. Any objects you misplace will return to their original location. The game is also very memorable thanks to great PS VR headset tracking that's smooth and precise. The developers took full advantage as well - there are scenes where you may need to look behind you or all around the area, and it feels very natural and intuitive. Without getting into spoiler territory, the VR world is also used to create some great effects at the end of the game when Batman experiences some strange events. It's the sort of scenario that players would call "cool" in the main Arkham series with their third person view - but imagine experiencing Batman's hallucinations in VR. It's on a whole other level.
You'll be exploring a couple of different, small locations through the course of the story. Like adventure games of old, players can't really physically move from their standing spot, so you'll instead "warp" between different parts of the level with the press of a button in the desired remote location. It's a nice mix of keeping you grounded and ensuring you're getting the full VR scripted experience, but also giving some leeway to see the scenes from a couple of different angles. You can interact with some optional objects, but for most of the time you'll be dealing with story items. A couple of the action sequences make great use of the virtual space, often moving throughout the levels and causing players to look all around them, and even behind.
Batman: Arkham VR's highly immersive qualities are helped by very solid presentation. This is one of the better looking launch games on the PS VR, featuring atmospheric lighting effects, great animations, and high quality textures thanks to relatively small player spaces. Voice acting and sound design are equally strong. Of course the whole thing runs at a smooth and uninterrupted framerate.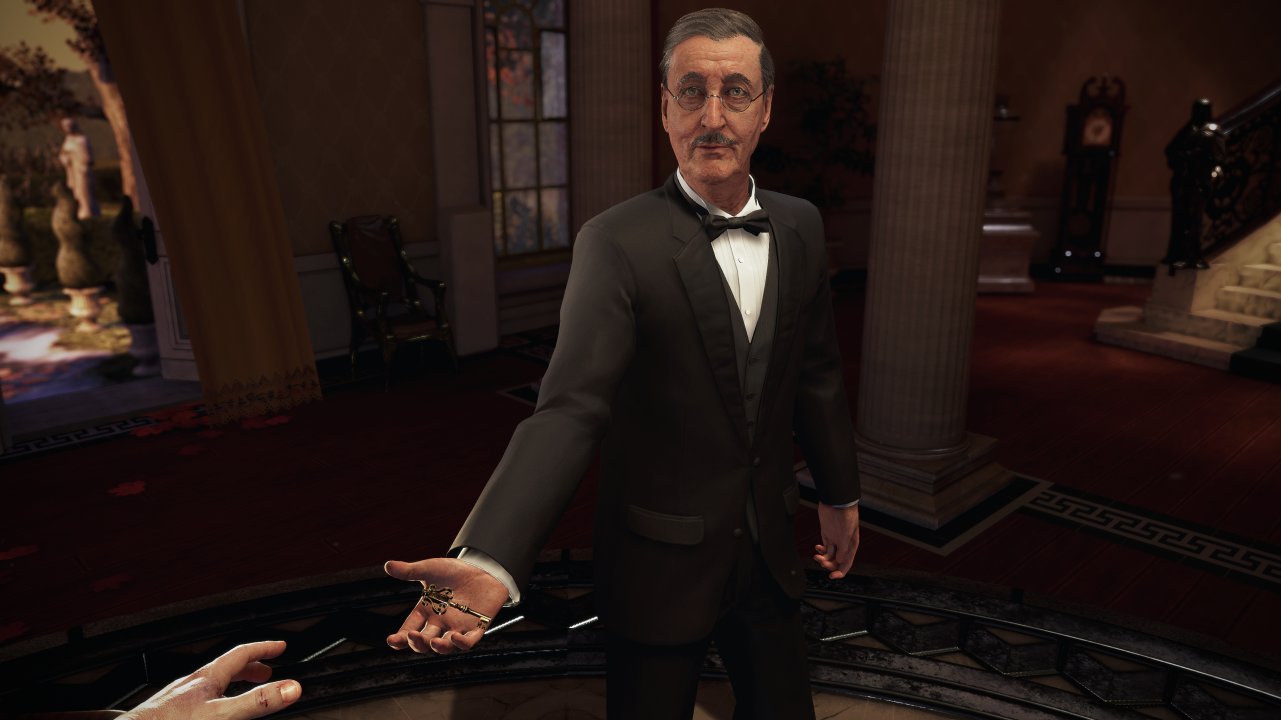 I am by no means a huge fan of Batman, though I have played through the Arkham trilogy, so it wasn't some childhood dream to one day embody this superhero. So believe me when I say that Batman: Arkham VR is a must-have PS VR launch title, whether you're a fan or not. It may not have the deepest gameplay mechanics nor is it very long, but the asking price is appropriate for what you get. What the game does - and it does it so well - is immerse you in its world. It truly does make you feel like Batman, all marketing speak aside, and you absolutely need to play it with PS Move controllers to get the full experience. The levels are brief but very well designed to take full advantage of a 360 degree field of vision. It's fun, it's memorable, it's immersive and it's very well made. Batman: Arkham VR sets a new standard for what "experiences" on PlayStation VR should aspire to be.
Our ratings for
Batman: Arkham VR
on PlayStation 4 out of 100 (
Ratings FAQ
)
Comments