Civilization VI Preview - E3 2016
Conquering the world, sixth time's the charm
When it comes to strategy and city building games, Sid Meier's Civilization is one name that most often rings through the halls of history. This expansive, addicting and engaging turn based strategy game has more than stood the test of time. After the relatively successful launch of Civilization V and its expansions, the time has come for a new iteration of this iconic series. We had the opportunity to learn more about Civilization VI at E3 this year.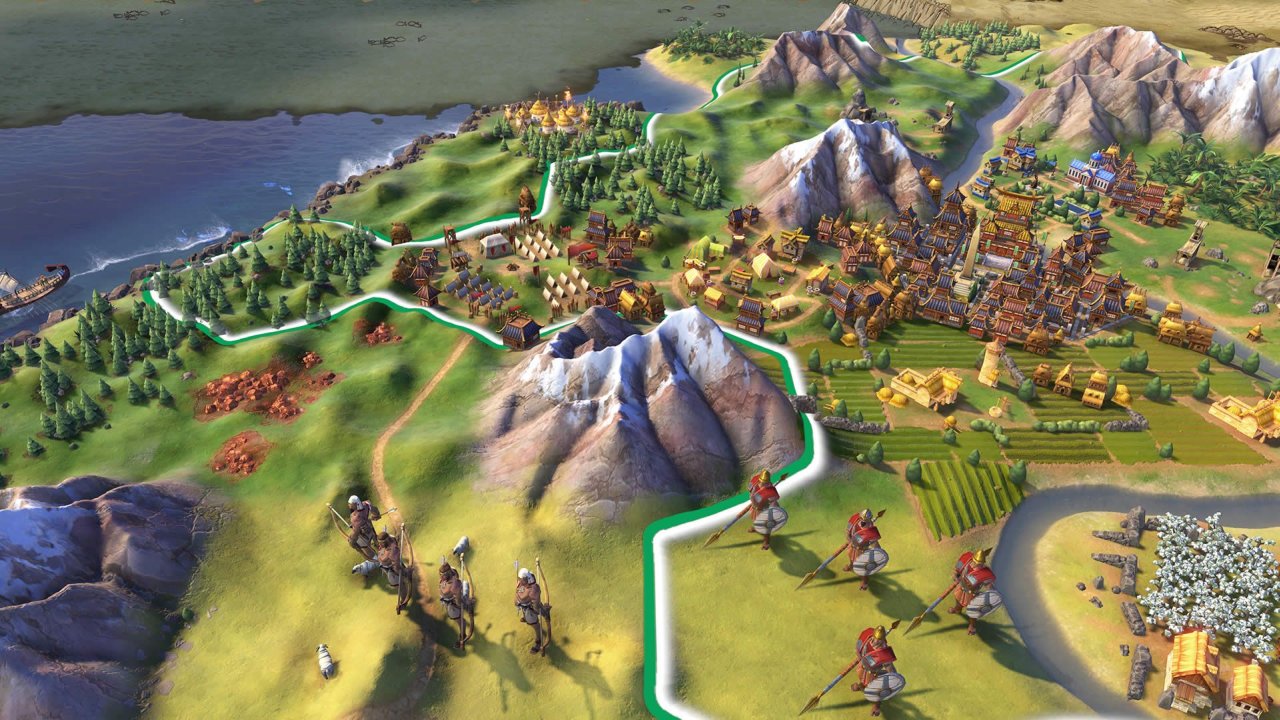 Our demo was briefly introduced by Peter Murray from Firaxis Games. The demo took us through the ages, beginning with the very first city in our nation. After constructing our first builder unit, we proceed to optimize the nearby land – creating farms for food and quarries as recommended improvements. Next comes a granary to hold the supplies, and a water wheel to help the city grow. Some of these improvements appear outside of the city tile, to create a more realistic urban landscape. With steady growth and food supply, the Settler unit is created. They travel south, eventually arriving at what looks like the coast of a body of water. They decide to start a city there, and your civilization instantly gains a new bonus to naval knowledge.
Next, we build a caravan (it's in the base game, this time) and establish a trade route between our two outposts. Our cities continue to grow and prosper, also expanding their natural borders. Each tile within your empire's borders can now be converted into a District. These become specific locations that provide bonuses and places where appropriate structures can be built – for example, one tile is converted into a Holy Site, where we can now build a classic structure such as the Shrine. If you want to build Wonders, they must also be located on a tile. A Cultural District is where players can build a theater; and in the encampment district, build some barracks. This District-focused design offers a whole new gameplay philosophy to the classic Civilization layout, where everything (apart from resource gathering) was built within the same single city tile.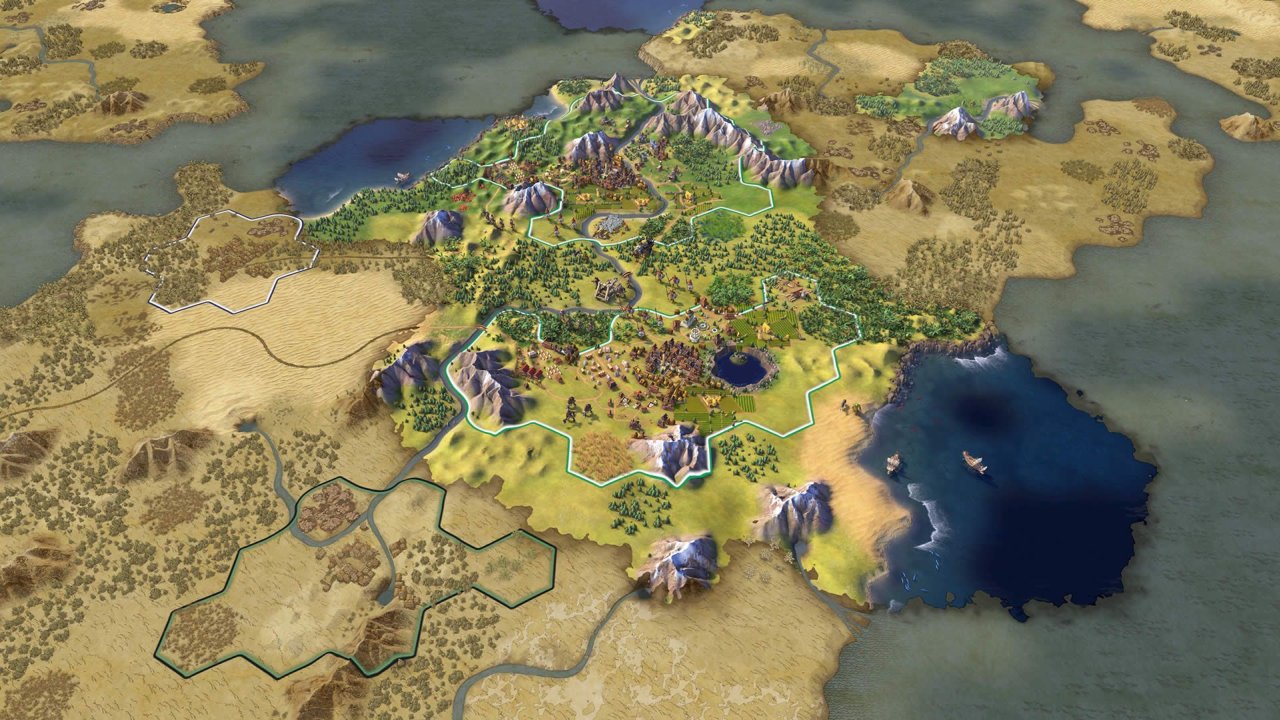 But our nation cannot avoid the rage of barbarians that roam the lands. We build a few military units and are able to defeat these roaming warriors. To stop their attacks for good, we follow them to their settlement and destroy it, founding a new city in its place. We also soon meet another nation, the USA, where we get to see the updated look of the 3D animated nation leaders. Their movements and speech seem quite a bit improved over Civ V. We sign some deals and trade agreements with these neighboring nations. Industrial age is soon upon us, which also means the discovery of the very important late game resource – oil.
Thankfully, our nation has plenty of oil, but others are not so lucky. Desperate, the nation to the west declares war. We are somewhat unprepared, and the enemy sweeps across the lands, destroying many of the tiles in their path. However thanks to our research progress, we are soon able to roll out tanks and infantry against their cavalry and spearmen. The game still restricts one military unit per tile, but support units can now be embedded with others, like anti-tank support with infantry, or a warrior with settlers. Identical units can also be combined to form new powerful Corps units. With the enemy pushed back, we continue our assault in order to overtake their capital and wipe their nation from history. The usual options of keeping or razing the city are offered.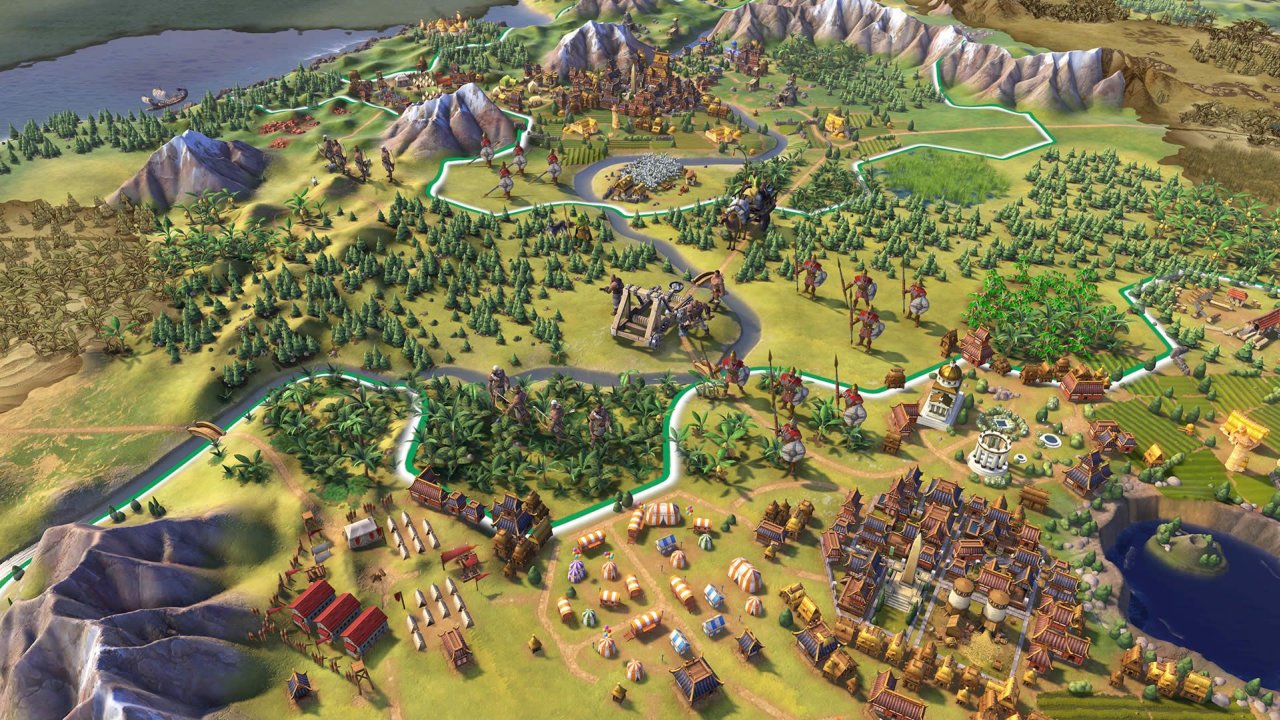 Following this armed conflict, our nation is able to focus on progress once again. At this point, the demo rushes forward to its conclusion, showcasing the further growth and expansion, and the eventual journey into space. As before, the main objective in Civilization VI remains a race for one of five ways to achieve victory. The developers also promise revamped and improved tutorial systems for newcomers to the franchise.
From the brief demo of what is usually a multi-hour game save session, it seems that the latest Civilization is headed on a path to greatness once again. There are both small and more substantial changes to the formula that has worked so well over the years, and incorporating the lessons from the Civilization V and its expansion packs should only help Firaxis create a better game at launch. Look for Civilization VI to release this October on PC.
Comments
blog comments powered by Disqus