Mafia 3 Preview - E3 2016
We get a look at the criminal underworld in New Bordeaux
The venerable Mafia franchise from 2K has always offered a certain degree of excitement for its fans. From its humble beginnings back in 2004, it took a few years for the sequel to emerge in 2010. Thanks to its historical settings and a focus on organized crime, the series has managed to shake off the image of being a simple alternative to Grand Theft Auto. Once again, six years on and with yet another new developer taking the reins, the franchise is poised for a comeback. We had a chance to see more of Mafia 3 at E3 this year.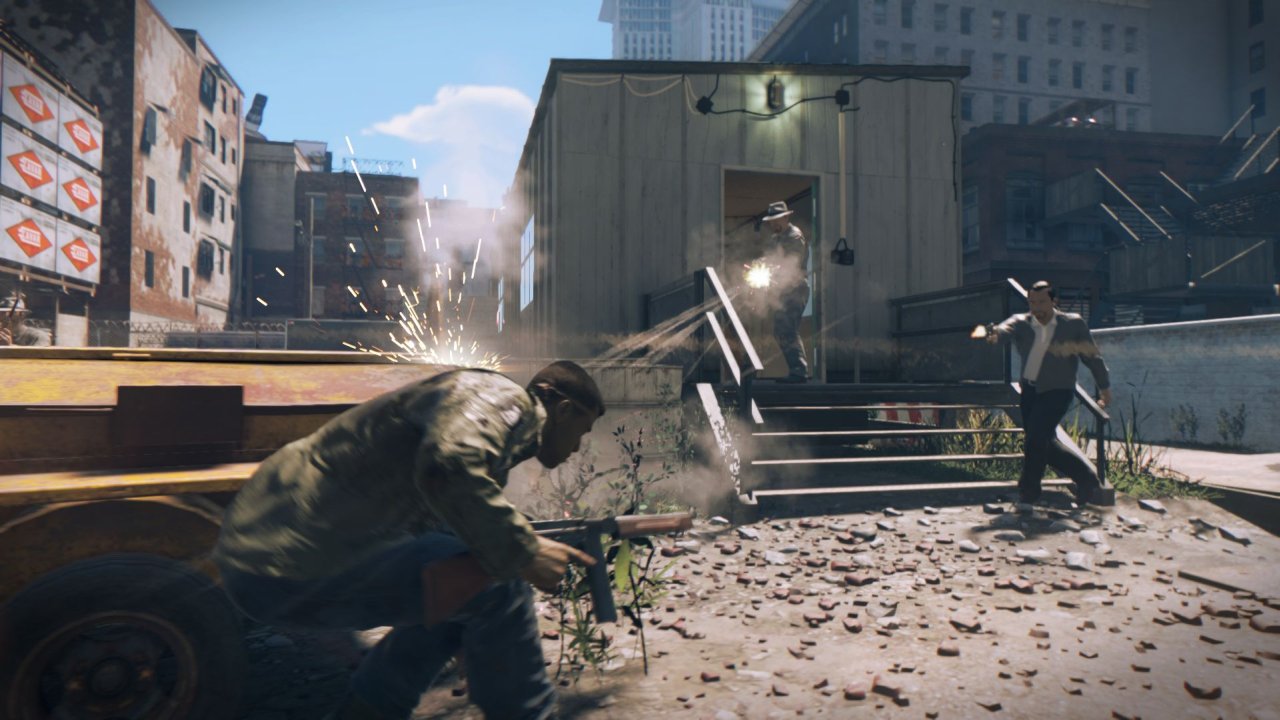 Our demo was hosted by Andy Wilson, the executive producer on the game. Mafia 3 remains a third person action-adventure game, this time set in 1968 in the city of New Bordeaux, inspired by New Orleans. Players take on the role of a man named Lincoln Clay, an orphan and a Vietnam War veteran on a quest to bring revenge on the Italian mob. The open world city is split up into a number of different districts, each with its own style and feel. The Bayou is a rural and swampy area, which also serves as a gun running corridor. The Delray Hollow is Lincoln's old community, now controlled by the Dixie mafia. Friso Fields is where the wealthy live, enclosed by their gates and potential racism. The French Ward is the heart of the city, where parties and red light district activities culminate.
Lincoln decides to go after the French Ward and decrease the enemy's hold on the area. Before going in, a mobile armory rolls up (a literal van with weaponry in the back), where we can choose from a standard assortment of period-accurate weapons, from shotgns to rifles to molotovs. Players can go in quietly, loudly, or by using various tactical options such as calling in reinforcements. With our loadout set, we sneak through the motel, quietly dispatching some guards and using the cover system to our advantage. Lincoln takes out the target with a gunshot however, and all hell breaks loose. Enemies open fire from all directions, and while we shoot back, we are also unable to stop one of them from making a phone call for reinforcements. Not to be outdone, Lincoln also radios in for some backup, and soon two groups of gangsters are unloading on each other in this dingy motel.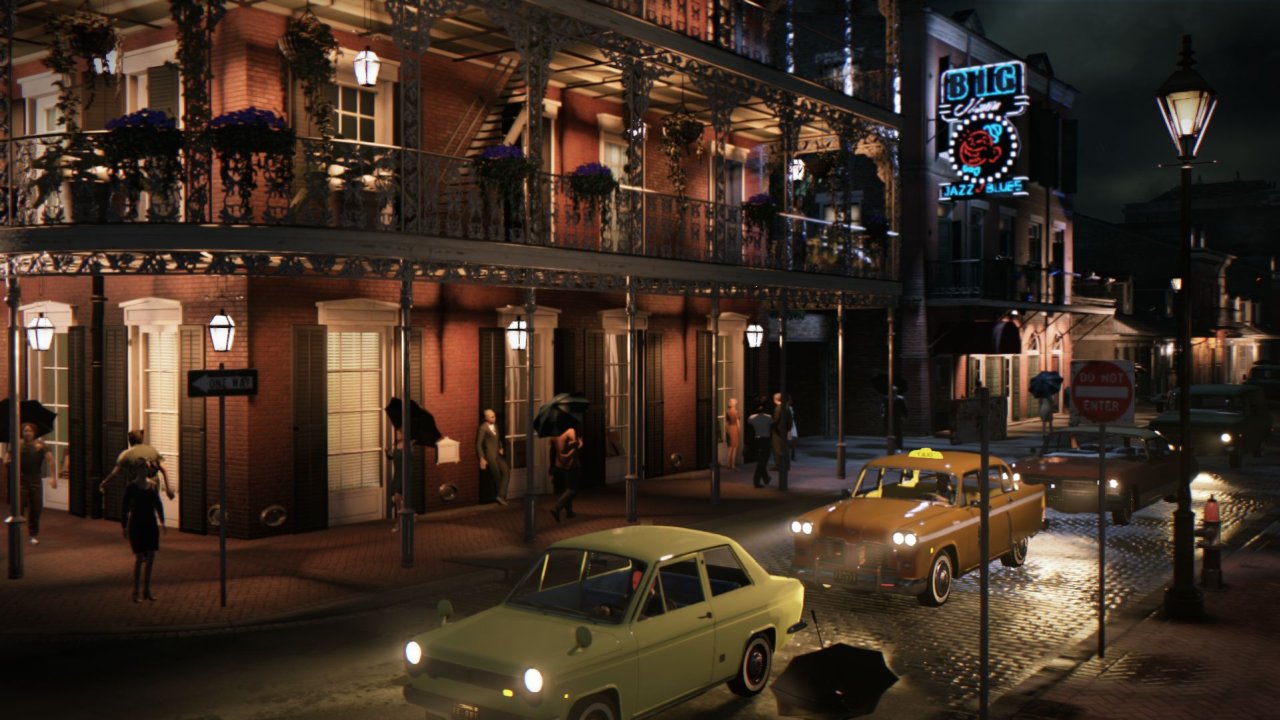 Completing this activity of taking out a local target is just one way to lower the profits for the mafia from the district. Players can also capture brothels, destroy drug dens, interrogate key targets, and so on. A visible tracker shows how much money your rivals are still making from the area. Deal enough damage, and the local leader is likely to reveal himself in order to restore order to his district. One such opportunity arises as Uncle Lou, the main man in the French District is forced to host a fundraiser on a steamboat. To go after him, Lincoln unceremoniously causes a structure to collapse on the river, damaging the ship and causing it to stop. He uses this opportunity to swim and climb aboard.
On the ship, we observe some standard cover-based third person shooting. When an enemy is injured enough, Lincoln is able to run up to them and execute a brutal takedown via a timed melee button press. As the ship continues to burn, and civilians are fleeing in all directions, we work our way through the vessel, having shootouts with any foes that appear. Eventually we reach our target, but an explosion throws us both into the river. Moments later, Lincoln finds himself near the shore, still in pursuit of Uncle Lou, who still has a gun but we do not. Using cover and stealth, we follow the target a bit deeper inland until an opportunity arises to flank and take him out. The next day, he is found tied to a statue for the main mafia boss to see.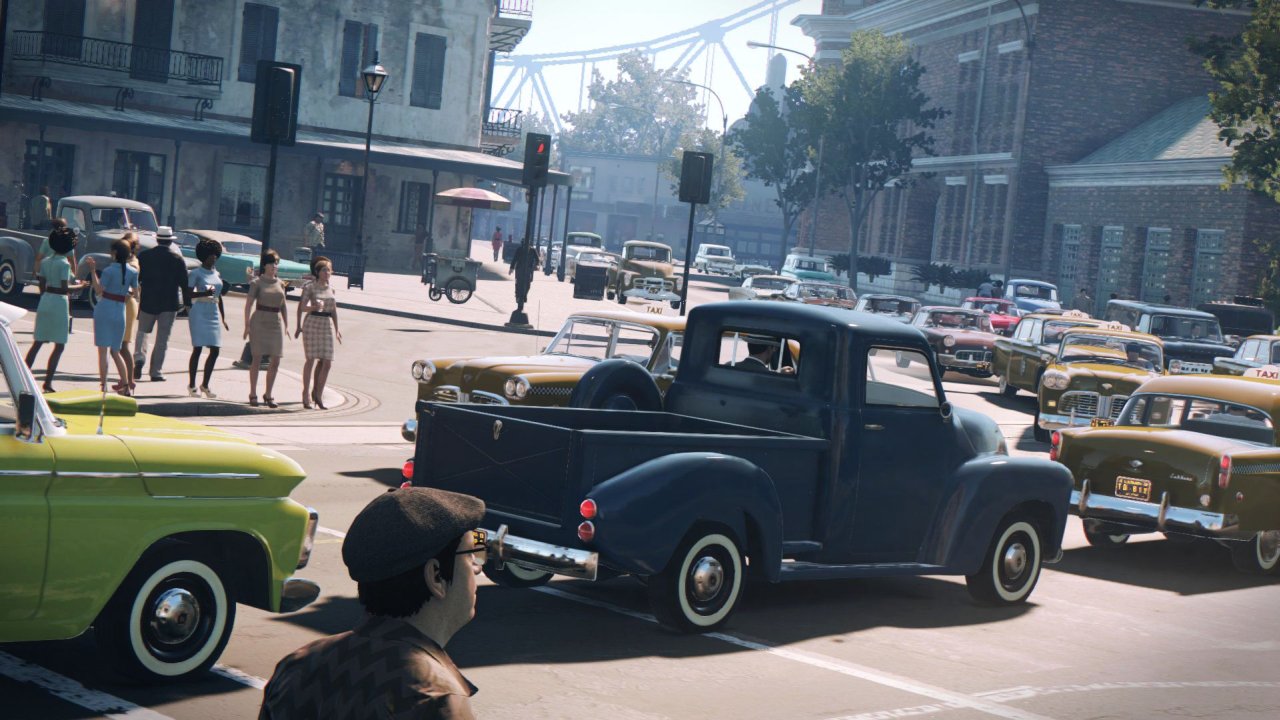 With the French District now free of mafia control, Lincoln must have a sitdown with his underbosses. The underbosses are your allied criminal leaders that will run the business for you. Players get a variety of bonuses depending on which leader they give the district to. There are downsides as well with each choice, notably how it affects your relationships. The trick is that you must keep these underbosses happy; in our demo, Lincoln chose to give the French District to a Cassandra (a Haitian gang leader) who already had a few others under her control. This made the other underboss, who had no property to control, quite angry and he accused Lincoln of preferential treatment. After such an angry outburst, Lincoln ended up having to invade the underboss' own territory and take him out. This unique underboss mechanic seems quite interesting and unique for an open world crime game.
Following the somewhat subdued style of Mafia 2, this year's chapter seems to be going for a more complete open world experience. The focus on action is amped up, the underboss and district control system looks engaging, and the style of the late 1960s is on-point. Look for Mafia 3 to arrive in stores this October on PC, Xbox One, and PS4.
Comments
blog comments powered by Disqus