Call of Duty: Infinite Warfare Preview - E3 2016
Taking the fight to the final frontier
The Call of Duty franchise has been following a much more steady evolution through the historical time periods than its competing franchises. Starting with the World Wars, the series then moved to the modern day. And though other developers working on the series still had a historical setting or two, the main line of games from Infinity Ward has been following a steady forward trend through history. So after Modern Warfare 3, many wondered: where can this first person shooter franchise go next? To space, obviously. We had a chance to re-visit the information revealed thus far for Call of Duty: Infinite Warfare at E3.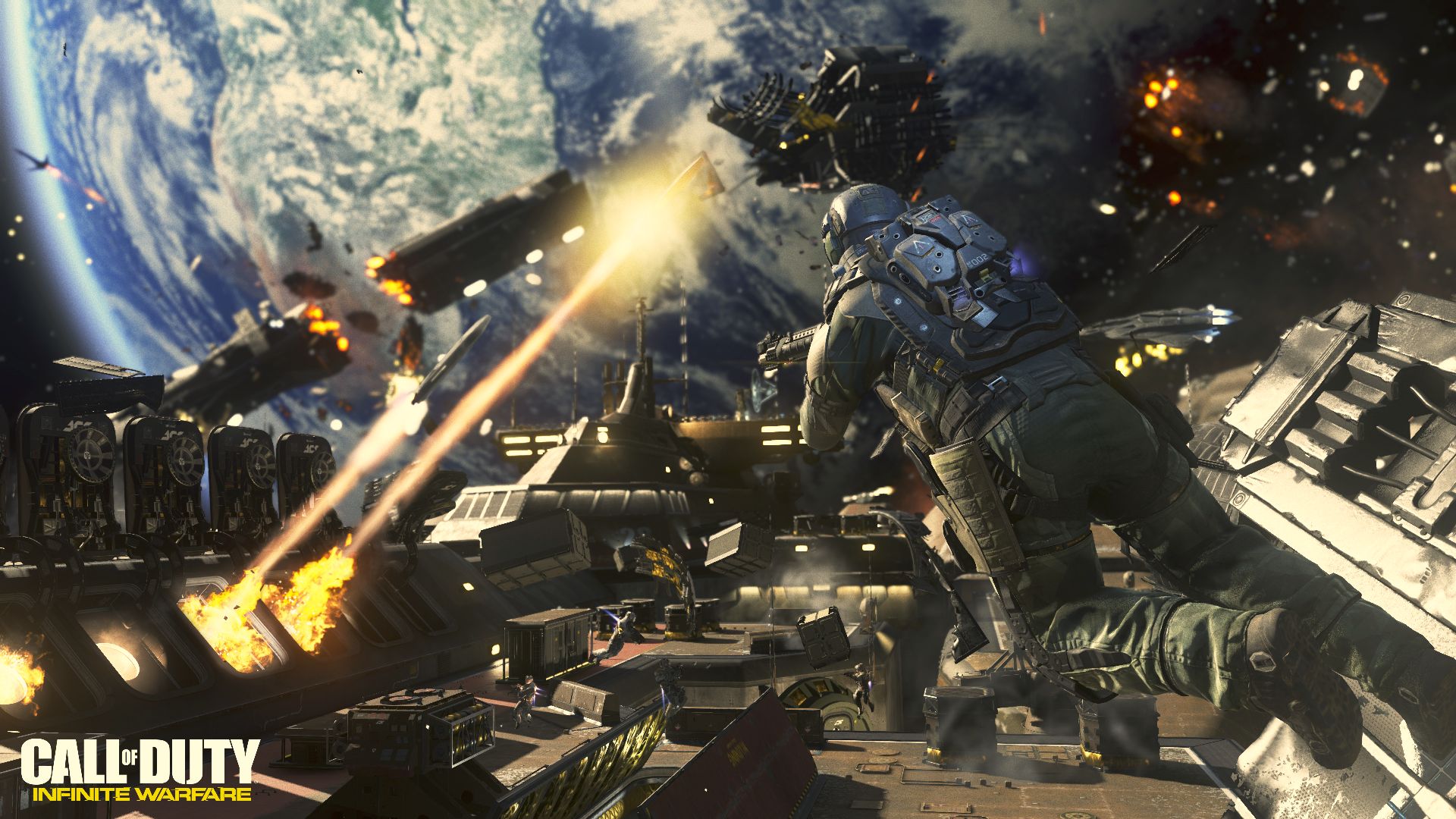 We got to see two levels from the game; the first was an assault by the enemy forces on Geneva. As Captain Nick Reyes, our job was to stop the invaders and protect as many civilians as possible. The demo began with a huge crash or a missile strike, it was unclear, causing a huge explosion and filling the streets with ash and darkness. The player and his team quickly sprung into action, and began making their way through the city towards ground zero. A humanoid robot is now part of your team, often leading the charge, and many robot enemies were fought; clearly, the game takes place in quite far off in the future where robots are trusted enough to be a part of human squads.
At our disposal were a variety of weapons, most seemingly quite futuristic - the assault rifle used some sort of energy cells for its firepower, and reloading needed to swap in a new battery or something of the sort. The more classical shotgun packed a good punch against the enemy robots, that continued to flood the streets and alleys, either popping up from buildings or dropping from the sky in pods. Overhead, battles also raged in the sky, and at one point a huge enemy ship is brought down by friendly forces, crashing into the streets and ripping apart everything in its path. As we continued to push on through the city, under constant assault, we also got to see a glimpse of a new small robot, that carried with it a grenade and scurried over to the enemies. This allowed us to remain in cover and have the small robot deliver the explosive present, as an alternative to tossing a grenade and hoping it lands within range of the enemy.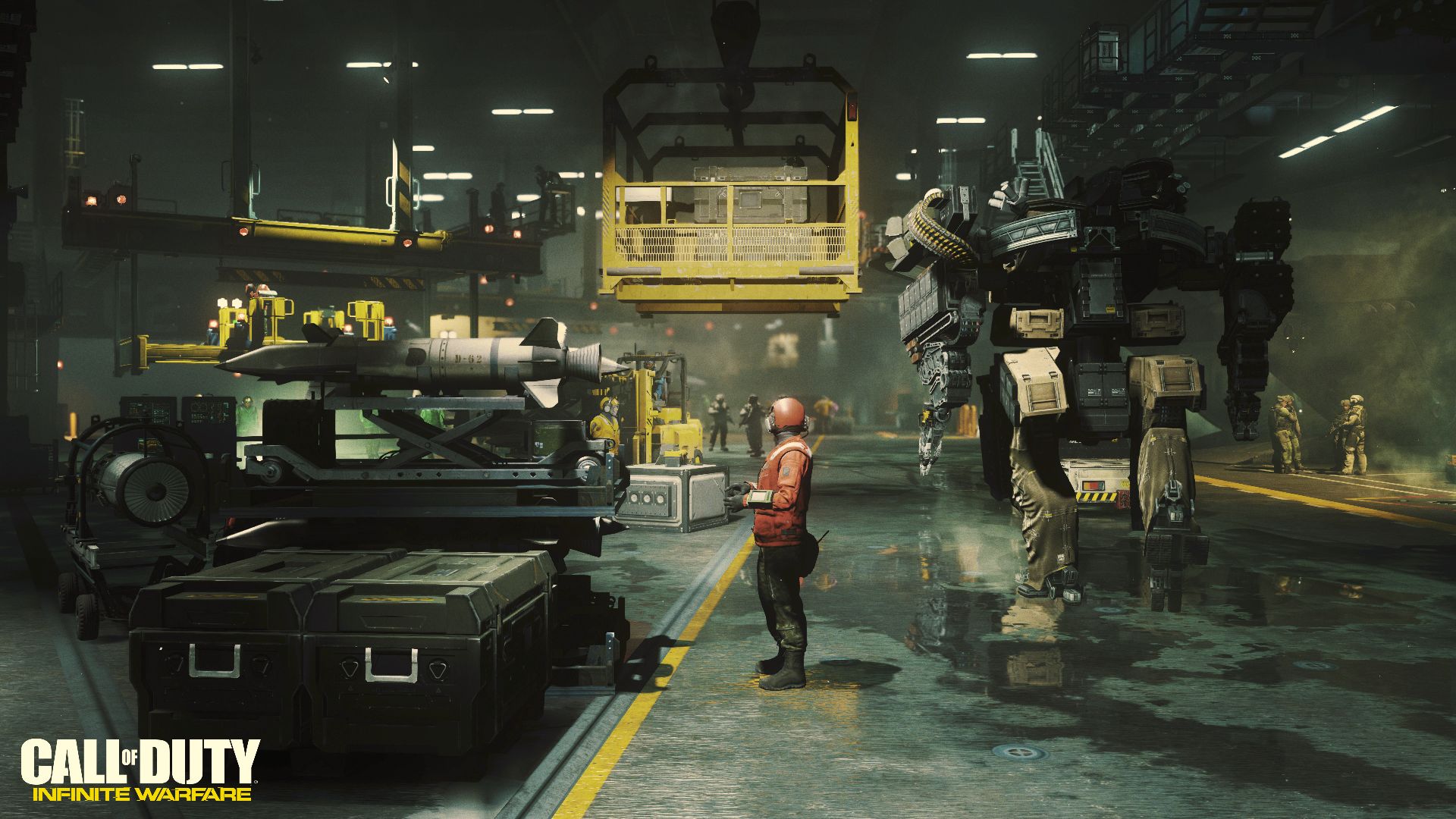 Eventually we reach a safe hideout, where some friendly soldiers are recovering from injuries. This very brief pause in the action felt quite intentional to give players a moment to feel the devastation of the greater events happening in the city. Leaving the safety of this temporary shelter, we have reached our goal, a very large and tall tower that was under assault by enemy forces. Our objective was to prevent the invaders from taking over and destroying it. At the base of the tower, we were battling our way uphill, so this was the ideal moment to use a long range sniper rifle to take out a few foes higher up ahead. At one point, an enemy drop ship carrying more robots hovered overhead, ready to deploy more scrap metal to shoot through - but at this moment, we hacked one of the robots in the dropship. We got a glimpse of what he was seeing (a ship filled with bots), and then executed a self-donate command. The dropshop came crashing down in no time, and we didn't have to fight all those incoming foes.
With the tide of battle turning, we called in some air support. Friendly ships were soon on the scene, and wiped out the remaining enemy forces. The tower was secure, but the battle for Geneva was not over. Rather than sit back, the squad made a decision to take the fight to the enemy. We hopped into an airship and were whisked away, right into space. This brief portion of the demo was obviously on rails, but there were no loading times between the time we found ourselves taking off from Earth and until we were dog-fighting enemy vessels in the Earth's orbit. After dispatching a few enemy spacecraft, we docked to the friendly commander ship to formulate a plan of attack. What followed is the Ship Assault Gameplay Demo that many of you have likely already seen. It's an impressive demo that showcases a variety of gameplay in zero gravity and on-foot, and the transitions between these sections feel very smooth and natural.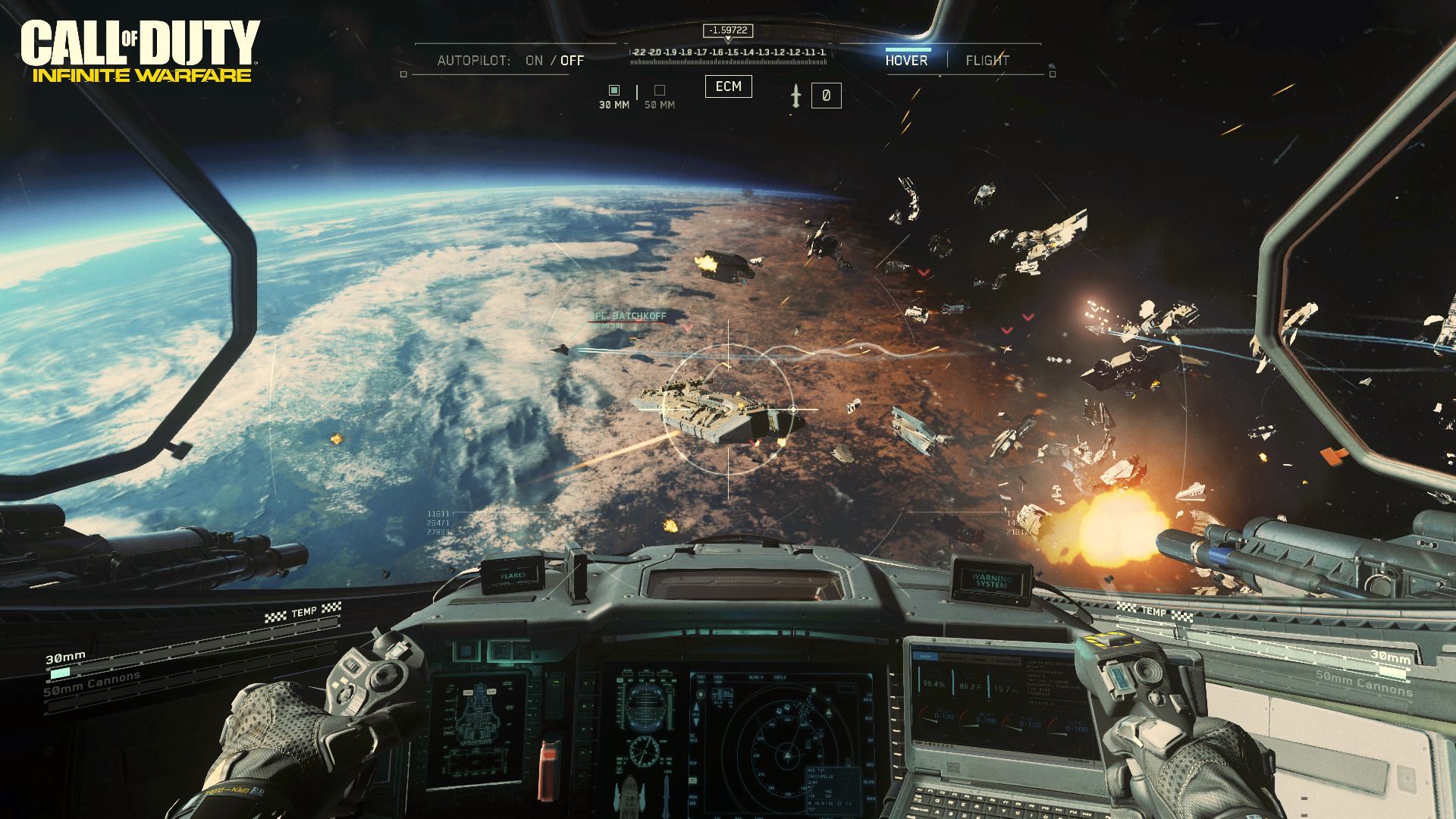 But that wasn't all - we also got to see an extended demo of the Call of Duty: Modern Warfare Remastered level that was teased. The lengthy demo showcased large portions of this classic level, compete with the initial infiltration, and then escape. This new Remastered version of MW looked quite good, with work clearly done to overhaul the entire experience. Animations looked almost modern, the textures and visual quality was definitely on par with what you'd expect to see in a modern game. Visual and audio effects were quite top notch as well. If you're a die-hard fan wanting to replay one of the series' best known entries, it certainly seems like MW Remastered will deliver. Ten multiplayer maps are also included.
The Call of Duty series from Infinity Ward may be starting to run out of timeline settings, but Infinite Warfare is going to the final frontier. The explosive and action packed demos that we got to see at E3 looked quite familiar to anyone who's played the franchise before, but at the same time offered a little bit of variety and originality. And if you're in the mood for something classic, MW Remastered will likely satisfy. Call of Duty: Infinite Warfare launches into orbit this November on PC, Xbox One and PS4.
Comments
blog comments powered by Disqus