FIFA 17 Preview - E3 2016
Kicking the ball about on the new engine and in the new story mode
EA's annual footballing series is, of course, back once again with FIFA 17, bringing with it a new engine, story mode, and other improvements to give a facelift to the beautiful game. I had some time on the Xbox One version to play a few matches and step into the boots of Alex Hunter in the new The Journey mode.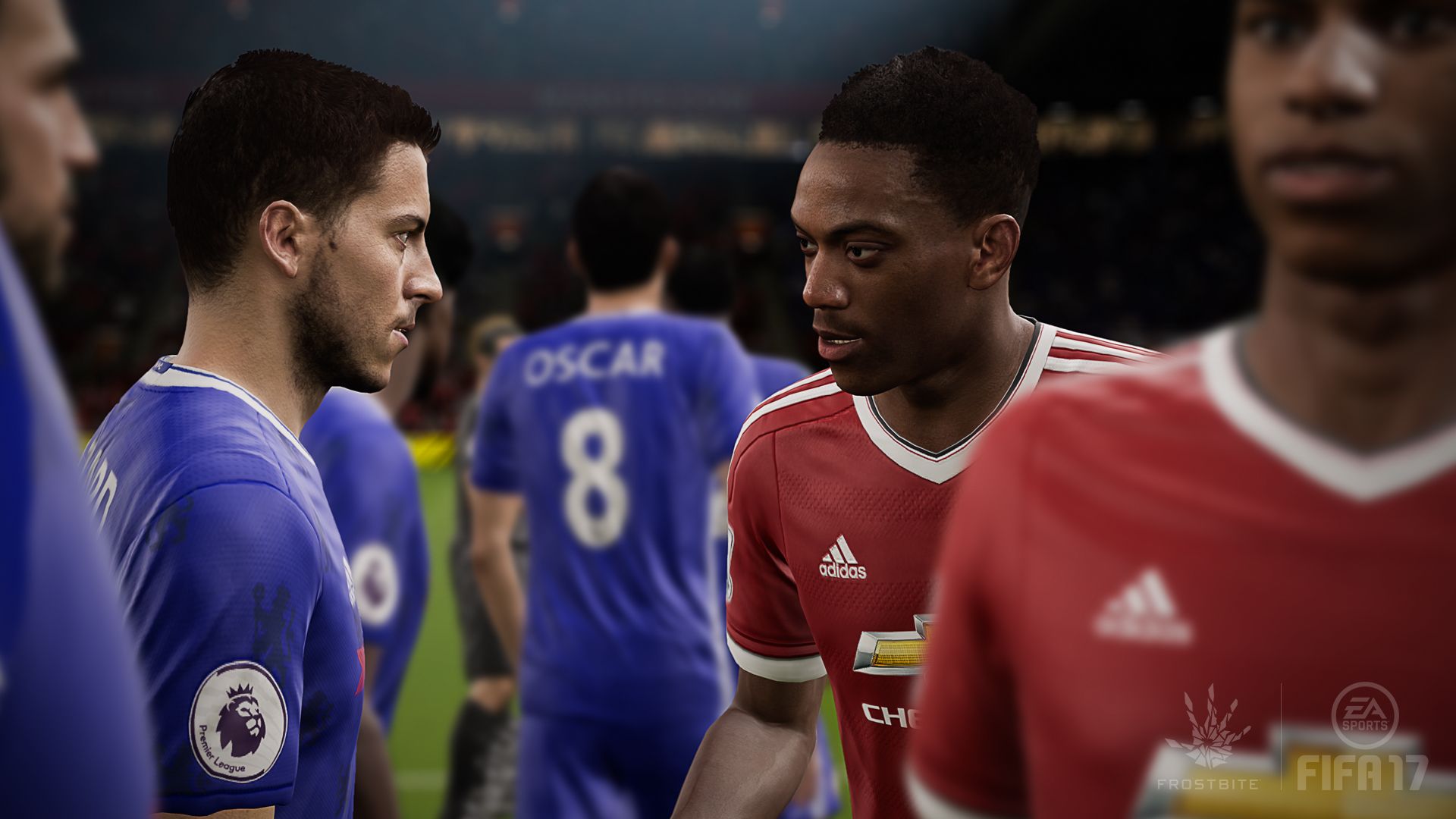 The new Frostbite engine that FIFA 17 runs on has been a staple for EA's titles for some time, common in games like the newer Battlefield series. Before I even took into account game mechanics, I was treated to the constantly dour face of Jose Mourinho, who wears an expression of a disobedient dog left out in a thunderstorm, its doleful eyes begging to come inside. The footballers in the game look fantastic—Hazard, Rooney (right down to the fake hair), Aguero are all rendered exquisitely. However, I did feel that the pitch look a little…flat, as strange as it sounds. It seemed to lack the vibrancy of previous titles. But it matters how it all plays, right?
There's always an adjustment period with every incarnation in a game series, and the pervading sense I get from FIFA 17 is "chaotic precision". Movement is fluid—my first touches mattered more than ever. While there were some complaints in FIFA 16 that a more skillful player should have an easier time controlling the ball as it comes to them, the use of the left trigger (in my Alternate gamepad setting) meant that I needed to get the timing right, just as it should be. This sense of precision echoes through every facet of the game. You can't simply hammer "shoot" or "pass" when a header is coming towards you. Use that trigger, be careful where you're aiming, and watch your player react as they go for the ball. Players will stumble, go for the low header, use their arms—again, movement is more precise.
Perhaps one of the most obvious changes is the way in which you take set pieces. Most shocking for me was the new corner kick system, which is similar to Konami's Pro Evo series. You now have a reticule which you need to move about with the analog, finding a precise spot to send the ball. While a little tricky at first, I found I had more precision than before to pick out players, and there is no over the shoulder viewpoint, instead, settling for a longer viewing aspect. I think this works because you won't find players using the same set piece tactics again and again. You have to employ a little more variety to your corner kicks.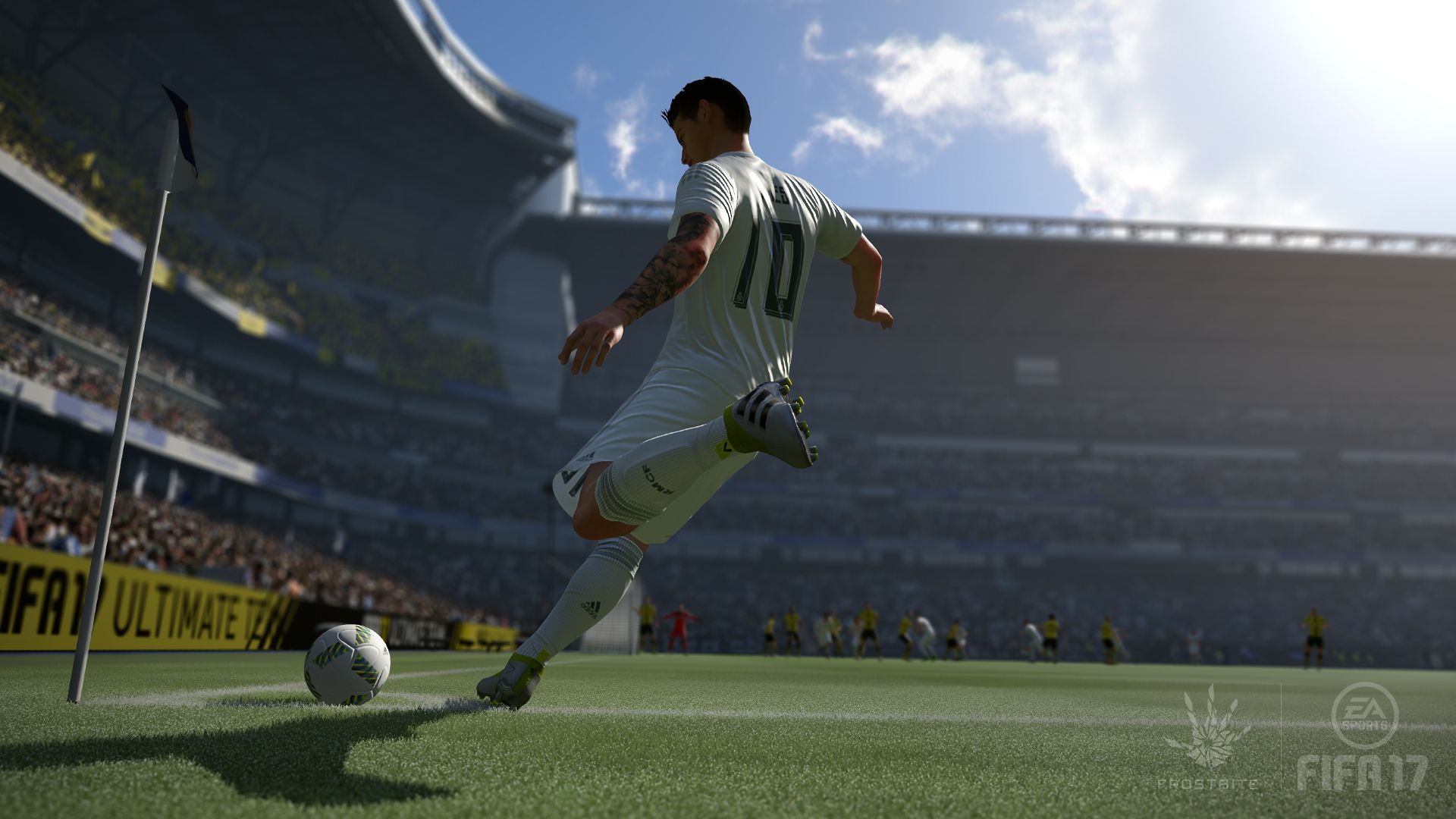 Throw-ins now enable you to shuffle along the line, so that you should have less frustration. In pretty much every previous game, you would be hounded by the opposition player against your nearest man, making throw-ins extremely annoying. Now, when I had a player pressing my back, I could create bit of space and get the ball to my man without immediately being tackled. And speaking of increased movement: on free kicks, you can now strafe to the left and right, seamlessly changing the foot you'll take a free kick with, and still switch between an over the shoulder viewpoint and the zoomed out camera. For two-footed players like De Bruyne, this is really cool way to change up your set pieces.
Defensively, you can feel a lot more confident going for those slide tackles, but timing is still key. The chaos I mentioned before is especially prevalent in each opponent's final third. In my matches, the ball was ricocheting out of the keeper's hands, bouncing off limbs, getting lost in the scuffle, and was just taken away from my feet by an outstretched limb. In one particular instance, my opponent was along the way, just edging towards the box. I hit the standing tackle button, thought I'd missed my opportunity, when an outstretched foot just took the ball away.
I try to be as technical as possible when I play FIFA, and I found that the passing nature of last year's title a lot to my liking. While I didn't use off the ball dribbling too much, I took a advantage of the right stick, skill moves, precision dribbling and utilizing the left trigger to buy space and move past opponents. This feels great in FIFA 17, especially in moments when you can chest the ball down, use that right thumbstick to quickly knock the ball past an opponent who is pressing your back.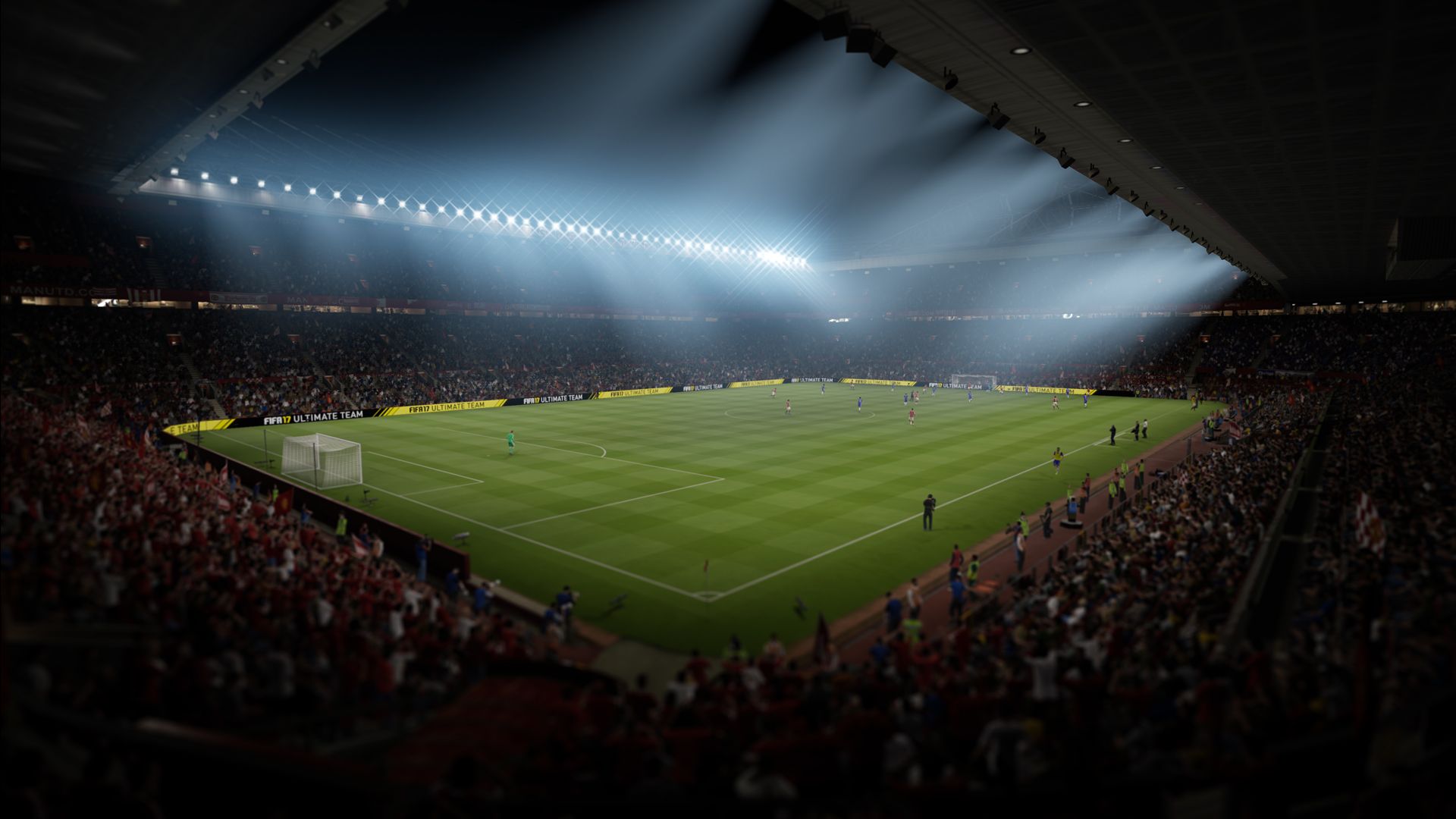 As a big user of the through ball and one touch passing, many including myself felt this was broken in FIFA 16. Passes had too much or too little power and often times did not go where you wanted. It didn't even strike me at first how much this felt improved in the latest FIFA. It just worked, but you have to keep your control and direction with one touch passing to ensure the ball doesn't go astray.
One concern I will raise is that on occasion my through ball absolutely shredded the enemy defense, in moves where I believed a defender should have claimed the ball. In one such instance, playing as Man City, Toure threaded a ball clean past two center backs for Aguero to score, in what should have been an easy interception. I can only hope this does not become the overpowered high through ball of FIFA 14. Time and community outrage will tell.
FIFA 17's story mode is perhaps one of the more interesting additions. Much like the NBA 2K16 story mode, directed by Spike Lee, FIFA's mode follows the rise to fame of Alex Hunter, a young player coming up Manchester United's ranks with his friend. It's basically "Be A Pro mode", in that you control one player, but incidents like making the first team, playing well in training, and meeting in-game objectives make the whole experience much more dynamic.
In my first match, I could wish my teammate good luck, or tell him not to bottle it. I went humble, wished him luck, which earned me a frosty response. Well, I wasn't going to take that. In the 73rd minute of the game, I was subbed on, and had three objectives to meet: score, set up a player, and earn a matching rating of seven or above. I smashed through the goal and the match rating—scoring two—on a difficulty setting which must have been quite low. So, at the end of the match press conference, I kept it humble, thanked the team and said I was hyped. These press conferences then affect your standing with the team and your burgeoning legion of fans. So, do you become the humble player that doesn't resonate so well with the crowds, or do you become the swaggering English Ibrahimovic and amass an army of devotees?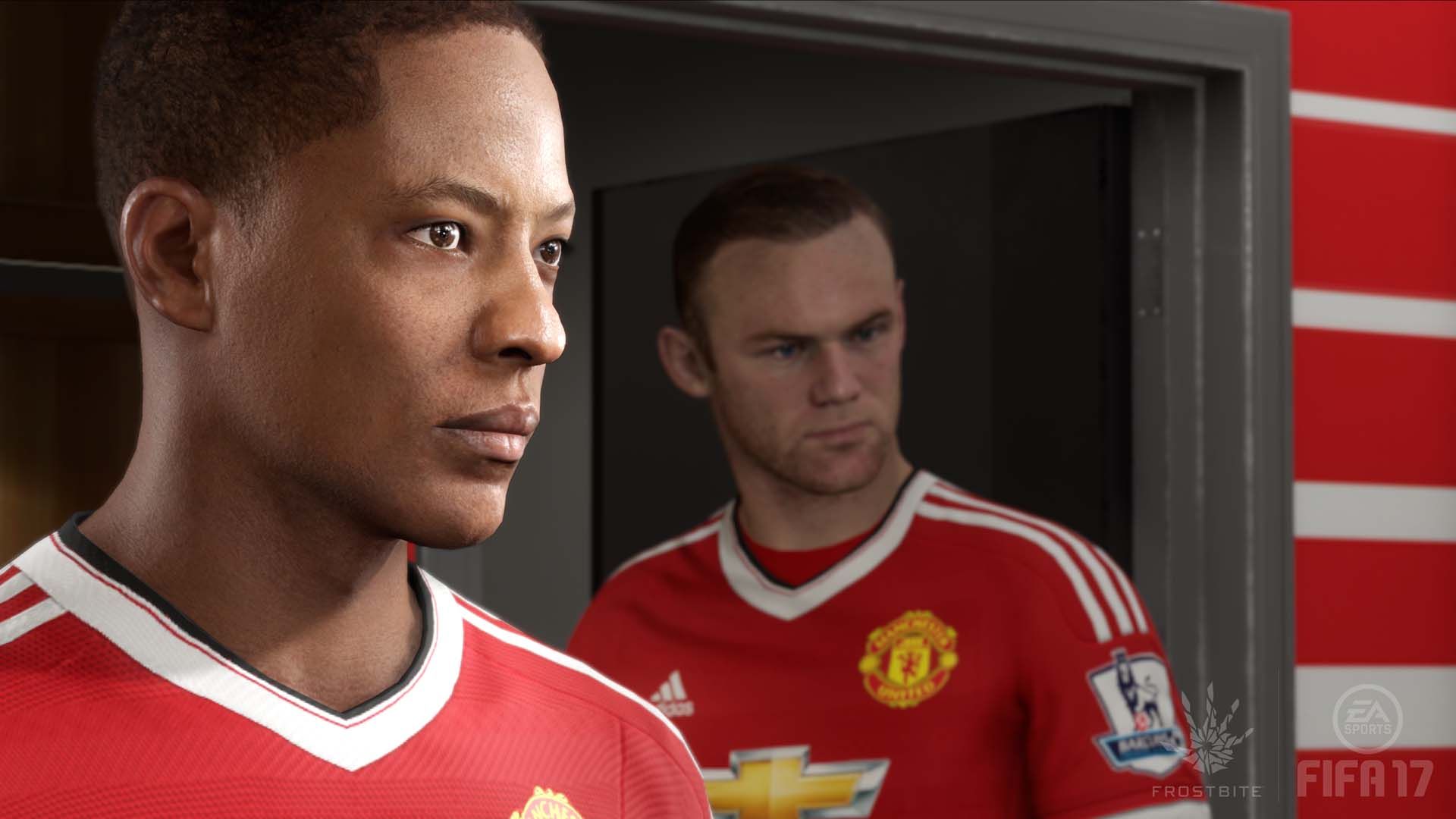 In a way, the mode reminded me of Tony Hawk's Underground story, in that you have a somewhat burgeoning rivalry growing between you and your friend. I don't think it takes a genius to predict that you two may well have a falling out, say, when you become Mourinho's favorite or choose to play for another team.
FIFA 17, as far as mechanics go, is shaping up to be a worthy entry into the series, with its sharp controls and beautiful visuals. However, in my case at least, I'll be reserving full judgment until there is more information on what awaits players on the PvP aspect of the game, in the much adored and equally hated Ultimate Team. Look for FIFA 17 to release in September for PC, Xbox One and PS4. A version of the game will also be out for Xbox 360 and PS3.
Comments