Battlefield 1 Preview - E3 2016
A new historical setting elevates this multiplayer shooter to new heights
Since its inception, EA's Battlefield series has never shied away from jumping across different settings and timelines. It all started in a World War 2 setting, but just two games later fans found themselves in a futuristic warzone. But in recent years, between the Bad Company sub-series and the main BF3 and BF4, the modern theme took hold. However, all that is about to change, as this multiplayer focused shooter franchise heads back in time. And it's not just any time period, but rather the very underrepresented setting in gaming of World War 1. Appropriately titled Battlefield 1, I got a chance to check out this shooter at E3 this week.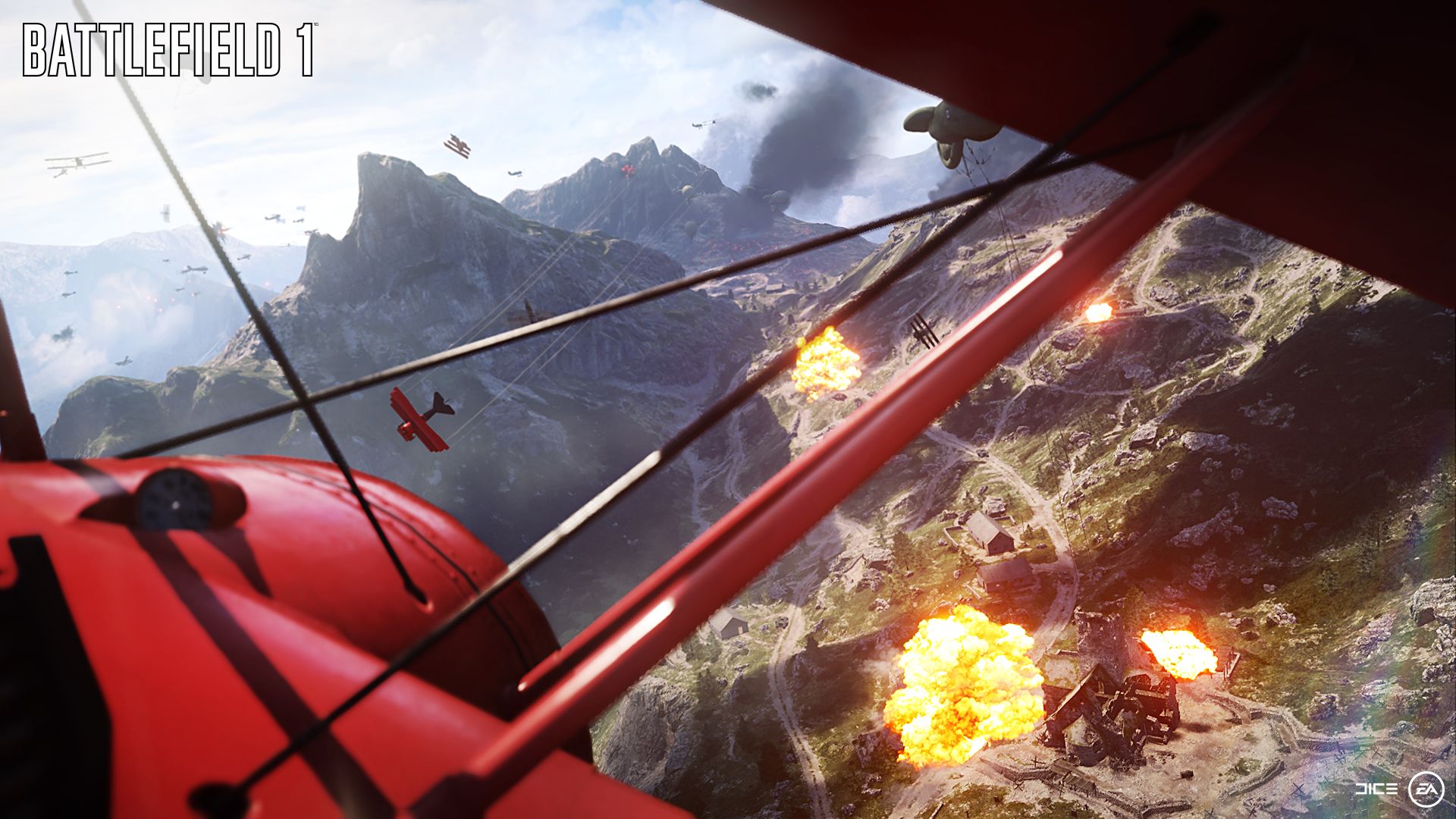 We began with a pair of the E3 trailers that EA has released over the last couple of weeks, complete with explosions, fast cuts, fades to black and techno-mixed music. Following that, we were given a quick overview of what Battlefield 1 is all about – an all out war across land, air and sea. From shotguns and machine guns to flamethrowers, from forests and deserts to the urban trenches, the game aims to provide as much variety to the players as possible. This focus on diversity continues into the game's troops that are specialized for their combat roles. Assault class focuses on damage dealing and taking out enemy vehicles; medics are submachine gun users that can heal others. Support class uses heavier machine guns and can deploy ammo for others; finally, the scout class utilizes scoped bolt action rifles for distant engagements.
Further, there are dedicated vehicle roles, so players can choose to become a pilot or tank commander, and try to contribute to the battle from only that role. Vehicles are self-repairing due to the fact that many lack a co-pilot's position. Appropriately for the setting, there are other mechanics that fit the mould, such as a renewed focus on melee (for example, an ability to charge with a bayonet), and use of horses. New to the game are Behemoths, such as the massive airship, that is able to deploy devastating attacks that level entire buildings. This deadly vehicle offers ability to drop bombs, while another player can mount the gun platform for defence. Those on the ground can use airplanes or AA equipment to bring down the airship as soon as possible.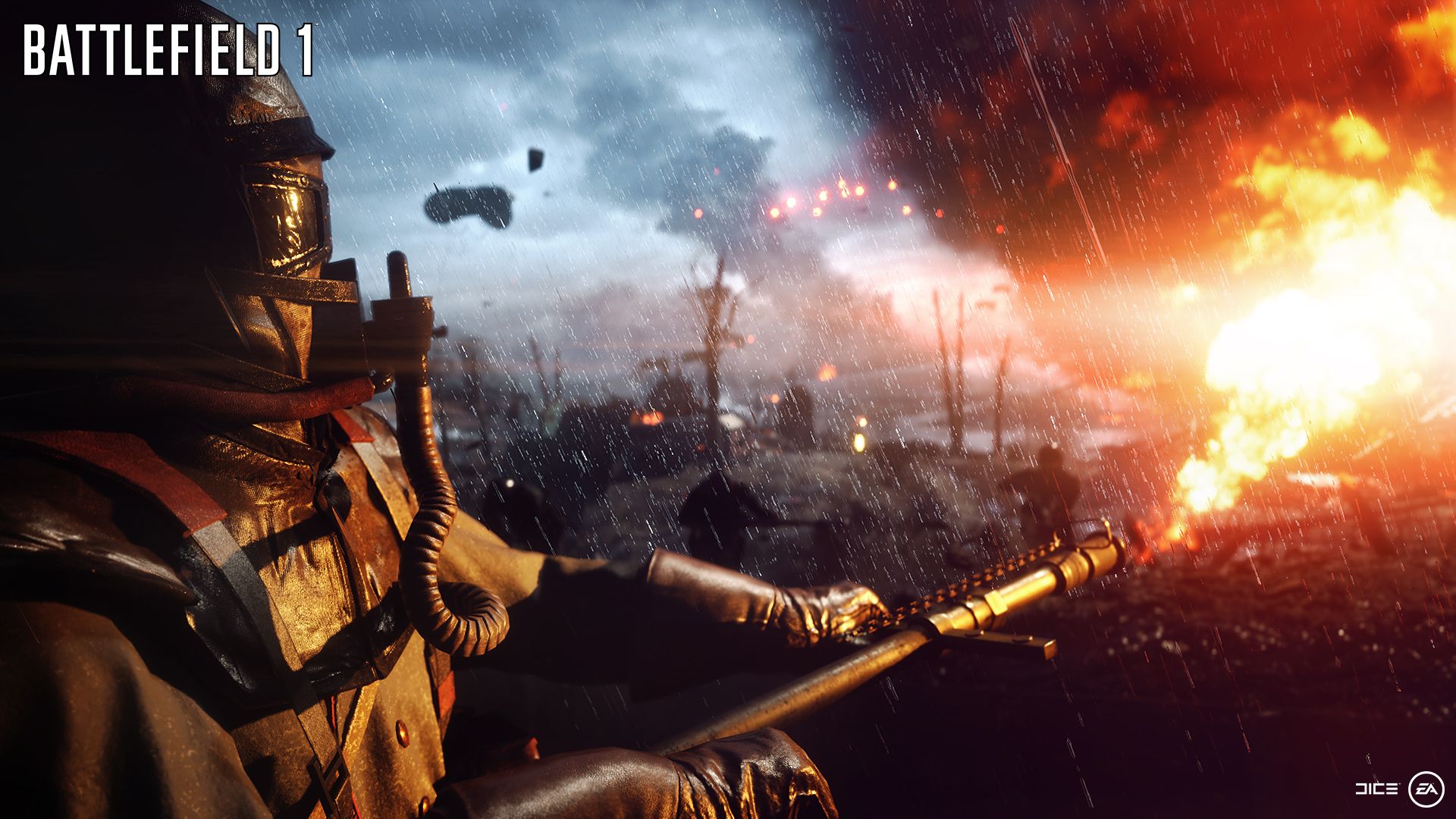 It's not just the historical setting that makes Battlefield 1 stand out. Notable features have been added to make this one of the more immersive experiences in the franchise thus far. There will be dynamic weather changes, affecting the visibility on the field of battle for all players. Further, the famed destruction returns, letting players carve out the terrain and structures with vehicles or heavy firepower. Buildings become partially collapsed, opening new opportunities to approach, or can be wiped off the map altogether to remove hiding spots for the enemy.
Following the presentation, I got a chance to go hands-on with a full match of 64 player Conquest. The map was set in Northern France, offering green rolling hills, a few small structures and ruins, and plenty of open space. The demo was running on PC. Everyone was placed in a squad of 5, with the usual ability to give out orders by the leader and spawn on each other. The overview map was rendered in 3D, offering a smooth zooming effect anytime you spawned in/out of the battle. Before deploying, I observed the various classes and their available weapons, and decided to go for the Assault class for the majority of the match. Wielding a quick yet deadly submachine gun, I sprinted across the field of battle from our starting base, hoping to capture as many points as possible before engagements with the opposing forces began.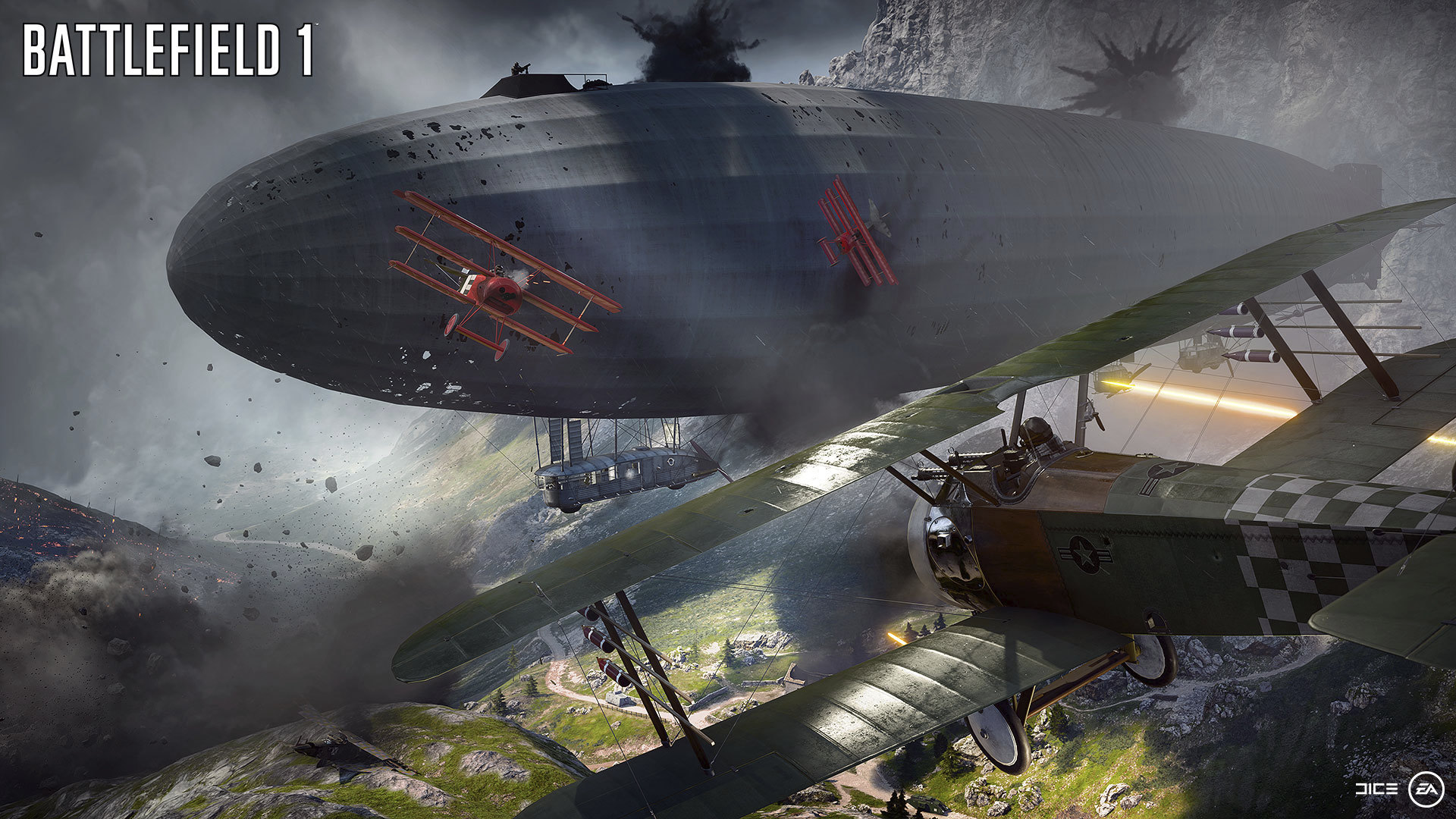 Eventually, my team began to mark enemies and the HUD lit up with red indicators. Ducking in an out of buildings, jumping over debris and sprinting across craters, the fight was on. Within the opening moments, it was not immediately clear what team had the upper hand. Most of my teammates were brave enough to follow along and pursue the capture points, and what we found that most of the enemy team had entrenched themselves in corners rather than try to push on. Many of my kills were from those who did not see me approach with speed. But the firefights that did occur in the open were intense and quite satisfying. Encounters at range were also tense affairs, as the Assault class weapons struggled to maintain their accuracy at longer distances, and I watched many of my rounds go wide of the target. The sound design, as with most DICE games, was impeccable.
Over the course of the match it was clear that this is unmistakably a Battlefield game, however one that was appropriately altered for the new setting. But the changes also stood out – the weapons and class balance seemed to be good, and vehicles were not as overpowering. For one reason or another, perhaps because our opponents took a defensive approach, there were times when little was happening and the thrill of combat faded a bit as I spent more than a few moments looking for a firefight. But at least this allowed me to focus on capturing objectives and ensuring my team was victorious. It also just happened that I ended up doing well on an individual basis. All said and done, in this my first ever Battlefield 1 match, I ended up at the top of the scoreboard with 5k points, 20 kills and 4 deaths. Unfortunately photos were not permitted in the demo area, so you'll have to take my word for it.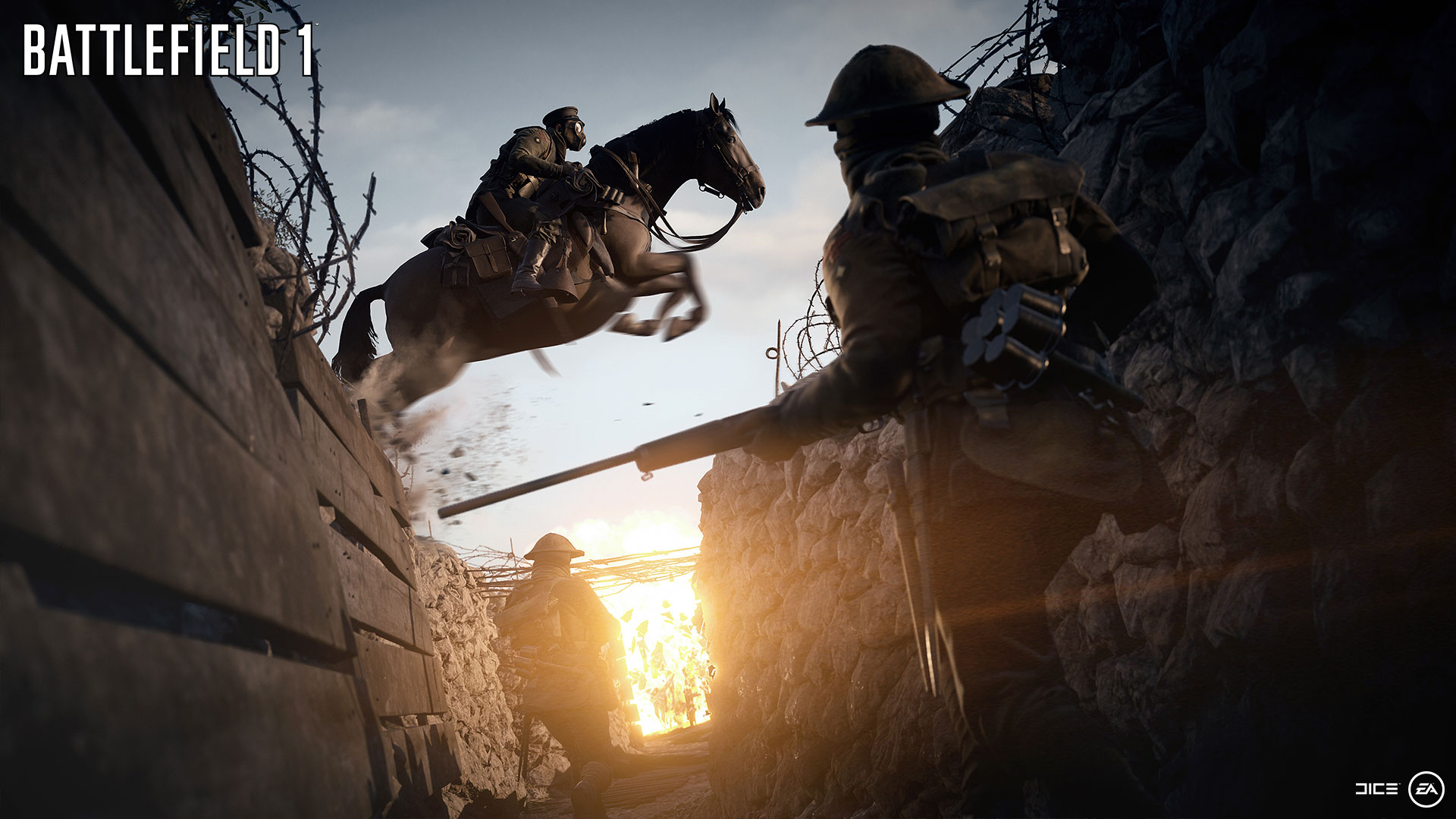 Battlefield 1 seems to mark an exciting new chapter for the long running franchise. Multiplayer has always been at the heart of the series, and based on what the developers at DICE promise and the demo I played, that certainly still seems to the case. From the notably varied gameplay, impressive destruction tech, to good weapon and class balance, everything seems to be going right so far. Battlefield 1 is scheduled to launch this October on PC, Xbox One, and PlayStation 4.
Comments
blog comments powered by Disqus