Hitman GO Review
Borrows the name from a successful franchise and doesn't squander it
The Hitman stealth action franchise is one of the longest running in gaming, originally created and still being developed by Danish development studio IO Interactive. It stars the iconic bald assassin Agent 47, as he infiltrates and eliminates targets across the world. As the main franchise is due for a reboot later this month, publisher Square Enix has decided to release Hitman GO for PS4, PC, and PS Vita with the help of Square Enix Montréal. This puzzle game originally debuted on mobile platforms, but has now arrived on the traditional consoles as the Definitive Edition.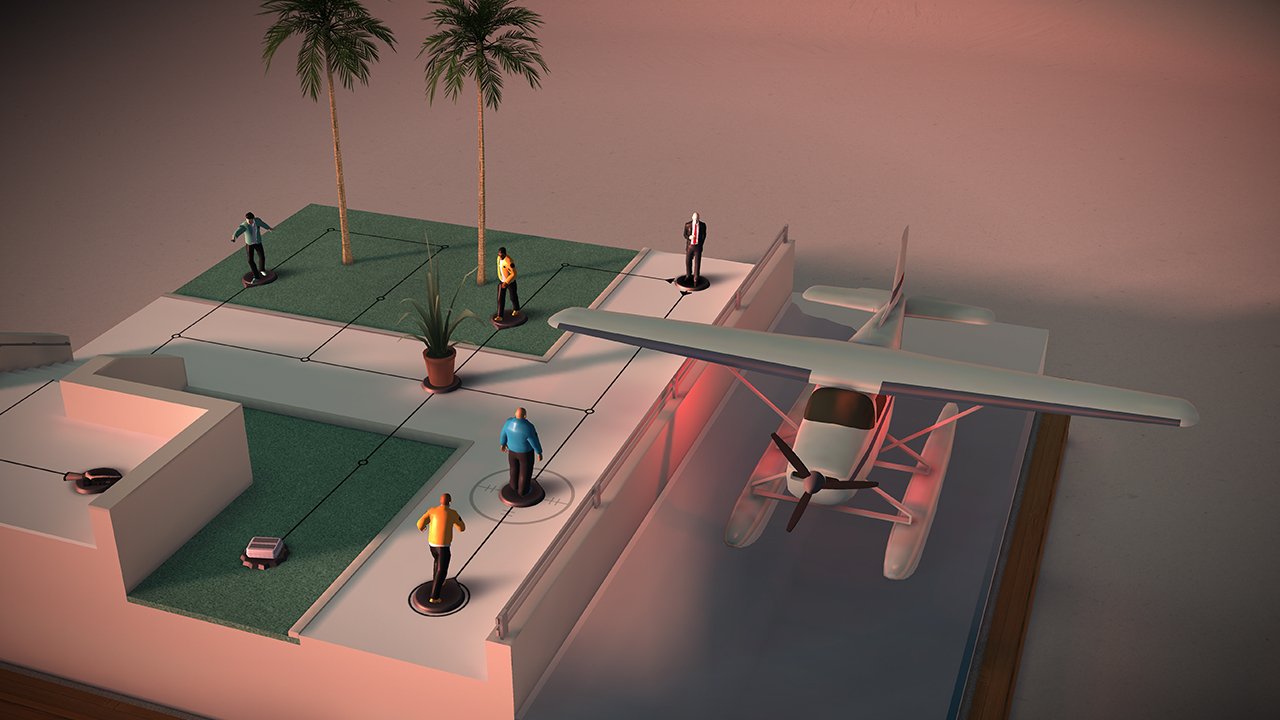 While Hitman GO has a few similarities that help the game take advantage of the existing brand, most of the experience is actually rather unique. This is a turn-based puzzle game, where players control 47 on a series of board game-like levels, with the objective of reaching the other end of the area to escape or eliminate a target. The grid-based level boards have lines along which you and the enemies move, and nodes that indicate where the movement ends. Anytime you move, so do most of the enemies. The trick is that you must never position 47 in a spot that an enemy will reach next turn, or in some cases you must not even stand in direct view of an enemy. The only way to eliminate foes is to reach their position from behind or from the side of their view.
This turn-based grid puzzling is not only enjoyable and challenging, it is surprisingly varied. Most enemy types are in motion, either traversing the grid or rotating in place to guard their surroundings, making you think several turns ahead as you carefully plan your approach. Do you go for an elimination or just try to get by? Some enemies will instantly attack if they see 47 one grid away, while others can be eliminated even if they are facing you - as long as you time your turns correctly. Failures are frequent and the game quickly restarts the whole level to have you try again.
But there are also many tools at the player's disposal to help with the puzzles. While initially the boards feature just you and the standard enemies, the game gradually introduces new elements into the fray. Even deeper into the game's 90 or so individual levels, there are still new items and enemies that help keep the experience fresh. Early on, throwable objects appear on the grid, which you can use upon reaching their location to distract guards within earshot. Some guards will investigate and remain standing there, opening up new opportunity for multi-assassinations or just letting you slip by easier; other guards change their whole movement pattern when reaching the noise source. Players soon encounter levels with hiding spots such as plants, or floor panels that allow them to travel to another point on the grid. And later on, mechanics such as disguises and ability to use firearms further alter the playing field.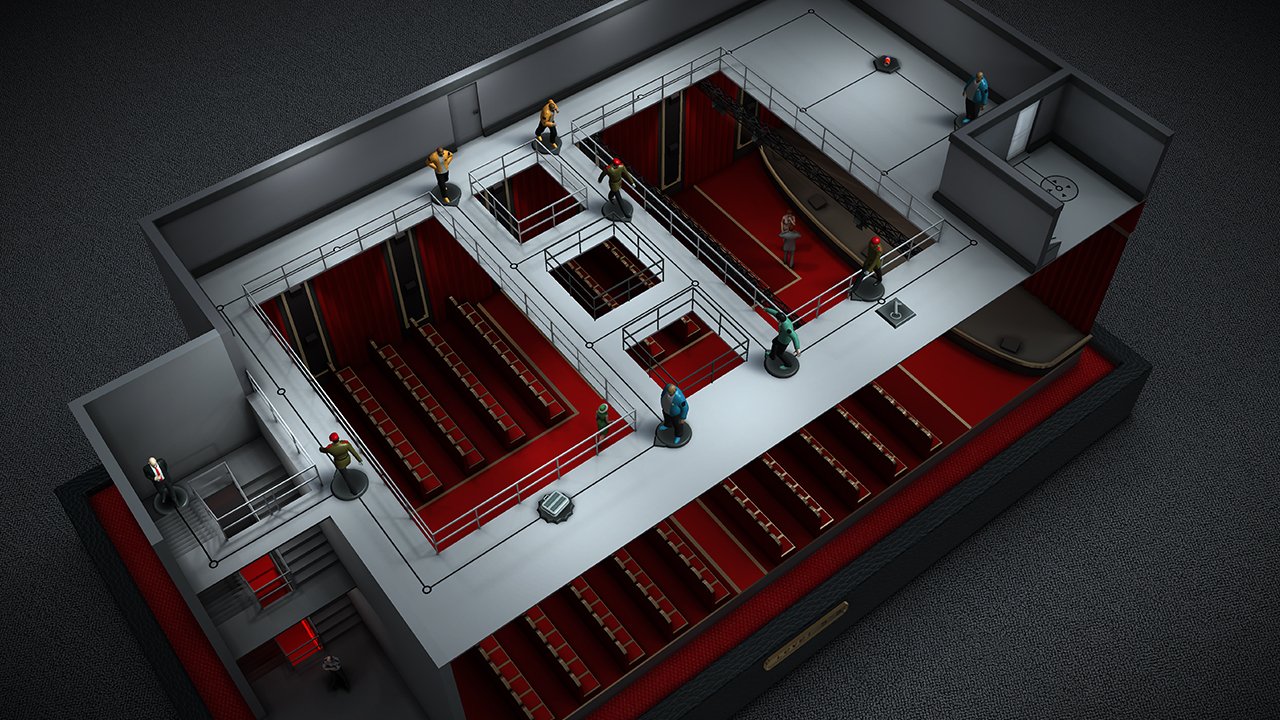 As such, Hitman GO is a surprisingly diverse and engaging puzzle game. The sheer amount of different enemies and mechanics keep the game constantly evolving and fresh. All of the levels contain three objectives - one is just to reach the other end, while the others vary; from grabbing a briefcase in a tough part of the board, to eliminating all or none of the enemies, to finishing the level within a certain number of moves. As a fairly common progression design, the later levels require you to have completed a certain number of these objectives in order to unlock them. The game offers a step by step solution to all these objectives for any level, if the players get stuck. The only thing you lose by following these walkthroughs is the ability to earn certain achievements. It's a nice gesture that lets you get on with the game or see how to do a certain tough challenge, without having to search online.
While the puzzles are involving and often challenging, this is undoubtedly a game that involves a lot trial and error. There is not much freedom to experiment, unlike the main Hitman franchise, as this is a puzzle game through and through. While it features the iconic hero and some locations that may as well have appeared in the triple-A release, such as mansions, masquerade parties, and so on, that's about where similarities end. Fans expecting the freedom of choice that is often associated with the franchise - like shooting your way out of a botched execution - won't find it here. It can be frustrating, but if you approach Hitman GO as a pure puzzle, you should have a pretty good time.
To facilitate the puzzle solving, there's not much control given to players over the isometric camera. You can rotate it a bit, but it swings back to a preset location. To move 47 you drag him around with the mouse, which somewhat reveals the game's origins as a touch-based input game, but it works fine. The interface is minimalistic, as are the visual options - but that's fine given the game is likely to run well on almost any modern hardware; an advantage of being a mobile port. It still looks good though, with bright and warm colors and basic sounds effects, plus the iconic Ave Maria song that kicks in during assassination levels.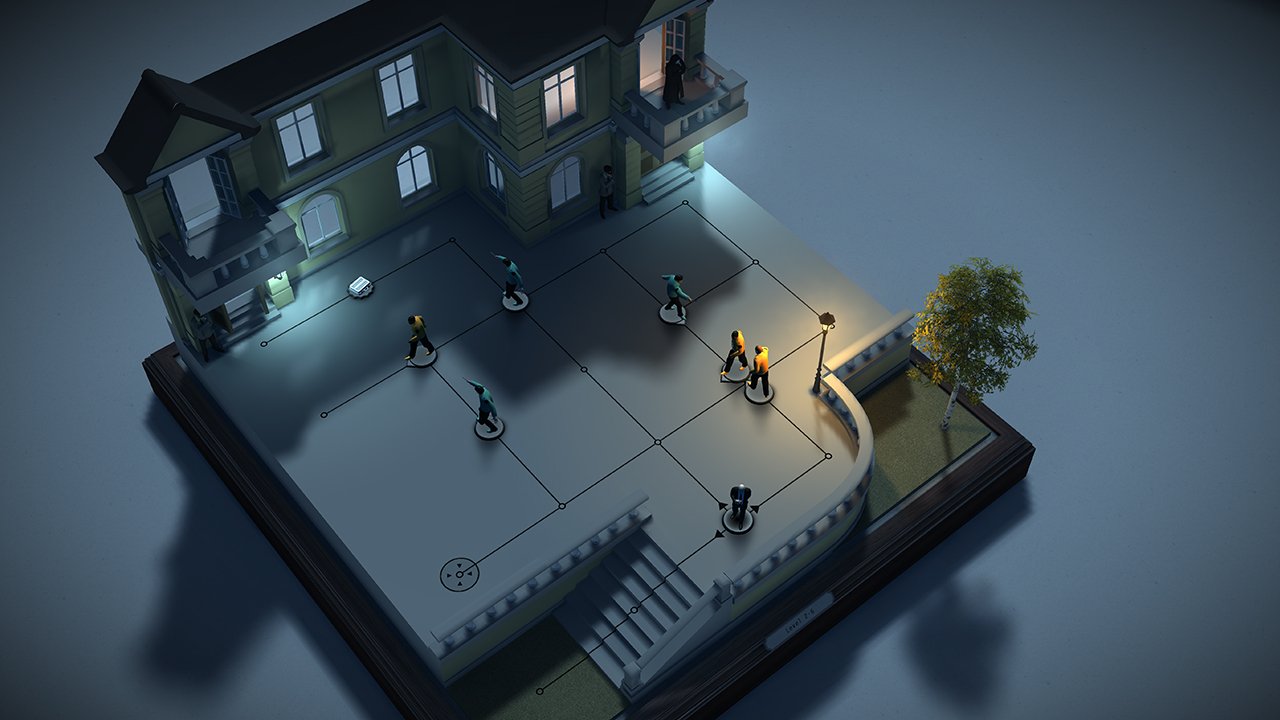 Hitman GO is a surprisingly engaging and well designed puzzle game. While it simply uses a famous brand name and most fans of the main franchise won't find many similarities here besides the visual theme, those who enjoy puzzle games should have a pretty good time. The game's origins as a mobile title have been completely removed for the Definitive Edition, with no signs of locked levels or microtransactions. If you've already fully completed the mobile version of GO there's not much extra to see in the Definitive Edition. But for players trying it out for the first time, the game comes recommended because it offers good value and challenging, diverse puzzles.
Our ratings for
Hitman GO
on PC out of 100 (
Ratings FAQ
)
Comments
blog comments powered by Disqus